Adrian Shaughnessy: Second Thoughts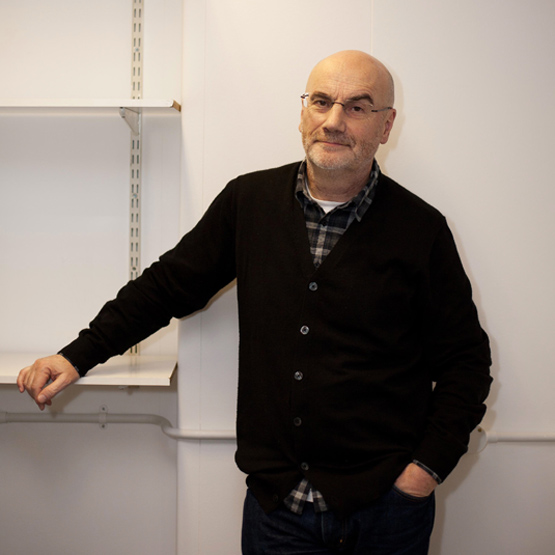 This is number 13 in our Second Thoughts series, following on from our interviews with Andy Altmann, Simon Waterfall, Nicolas Roope, Michael Bierut, Dick Powell, Rosie Arnold, Michael Wolff, Mike Dempsey, Bruce Duckworth, Erik Spiekermann, Tina Roth Eisenberg and Tony Brook. In case you missed why we're doing this, the same series of questions are asked to well-known design and creative people. This week, Adrian Shaughnessy.
Adrian Shaughnessy is a graphic designer and writer. He is a founding partner in Unit Editions, a publishing company producing books on design and visual culture. Shaughnessy has written and art directed numerous books on design including 'How to be a Graphic Designer Without Losing Your Soul' which has sold over 80,000 copies to date. Shaughnessy has been interviewed frequently on television and radio and lectures extensively around the world. He is a senior tutor (graphic design) at the Royal College of Art, London.
How old were you when you first suspected you could become a designer/writer? Not sure I've reached the age yet when I can 'suspect' I can become either. But I live in hope.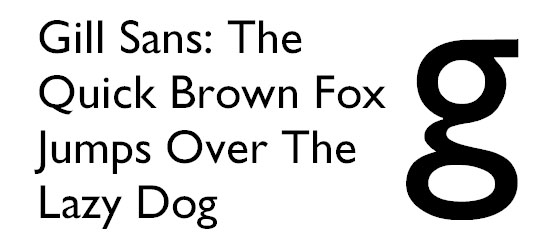 Did you see or experience something early in your life that was a significant influence? There were many things that pointed me in the direction of graphic design. My first reading book was typeset in Gill Sans. Back then I didn't know that there were such things as typefaces, but I was enchanted by the letters and enjoyed their character and purity. Also, near where I grew up there was a hand lettered sign done by an architect urging drivers to slow down; I now realize it was a fine piece of modernist typography. I sensed that there was something about it that was different from other signage and I was excited by it.
But, as with most people of my vintage, it was album covers – and only to a slightly lesser extent, book covers – that made me think about becoming a designer. Before that, I wanted to be a pop star, and it was only when I realized that short, bald geezers who couldn't play musical instruments didn't get to become pop stars, that I thought that perhaps the next best thing to do was to design album covers.
Who were your early heroes (and what do you think of them now, in retrospect)? From an early age, I was attracted to outsiders, misfits and rogues. Nothing has changed since then.
What's your recurring dream (or nightmare?) My recurring nightmare (it's a waking one) is the loss of privacy. I'm not anti-social, but I have a deep-rooted need to be on my own for long spells. My wife and children have a deep-rooted need to be away from me, too, I've noticed.
Describe the worst boss or client you've ever had. I once made a presentation with Michael Place to Channel 4. We had a huge pile of boards that Michael had worked on day and night for weeks. I showed the client two boards and was about to show him a third when he said 'are they all like this?' When I said yes, he looked at me and said 'shall we end it there?' Within three minutes we were back on the street.
What's your worst Apple-z ('undo') moment? I'd like an Apple-z key for life. Once or twice, when I've made a blunder I've thought, Apple-z! And then remembered…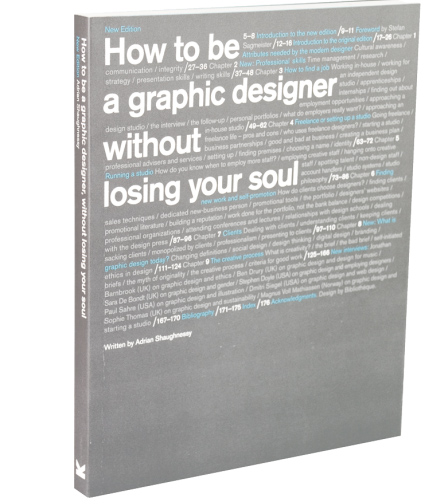 What do most people cite as your best/most well known piece of a) design b) writing Well, I suppose quite a few people know me for the music work we did at Intro. And as regards writing, I suppose it must be for How to be a Graphic Designer Without Losing Your Soul which has been translated into nine or ten languages.
What do YOU think is your best piece of a) design b) writing? Why? In both cases, it's always the next thing I'm about to do.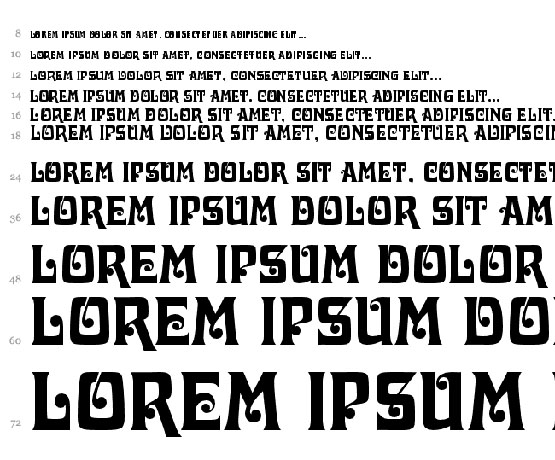 What font would you choose for your gravestone? Davida Bold.
What wins, ideas or style? I don't understand the question – there are no ideas without style, and there is no style without ideas. The only way you can have an idea without style is to keep it in your head.
People have different ways to stay enthused, excited and interested in what they do for a living? What's yours? Fear of failure: the nagging sense that it's always the next project that will be the one.
When and where do you have your best ideas? I have ideas all the time. And in my head, they all seem great. The problem is deciding which ones are good enough to be realized. I've learned that an idea itself is never enough – what matters is how it is developed, articulated, executed and negotiated
Seeing, smelling, touching, hearing, tasting. You have to give up two. Which ones? None – you'd have to kill me.
If you could travel back in time, just once, and give yourself a few words of advice, what would they be (and when would you say them?) I consider myself a late developer. I think back to my youth and cringe. Today, when I talk to students in their early twenties, I'm amazed at how much more sophisticated they are than I was at that age. So, I'd like to go back to my brattish youth and say 'grow up!'
Do you still draw or has the computer taken over? Life without a computer is unthinkable, but I draw/sketch/ scribble/doodle all the time – layouts, lettering, logos. I do this because I can do it faster than it can be done on a computer – and because I have lousy software skills. I've never mastered the basic software packages, but I've always been surrounded by people with advanced software skills, so its never mattered.
What's the worst design crime you've seen (or committed?) Well, I'm not owning up to any of my own design crimes here – but trust me, there have been a few bodies buried in shallow graves in the middle of the night.
You can only watch one film, read one book, listen to one album and eat one type of biscuit. What would they be? If you asked me this question every day for a hundred years, I'd give you a different answer every day. I am addicted to most art forms, and need constant exposure to music, books, movies and art. I'll answer the question for today, but tomorrow you will get different answers.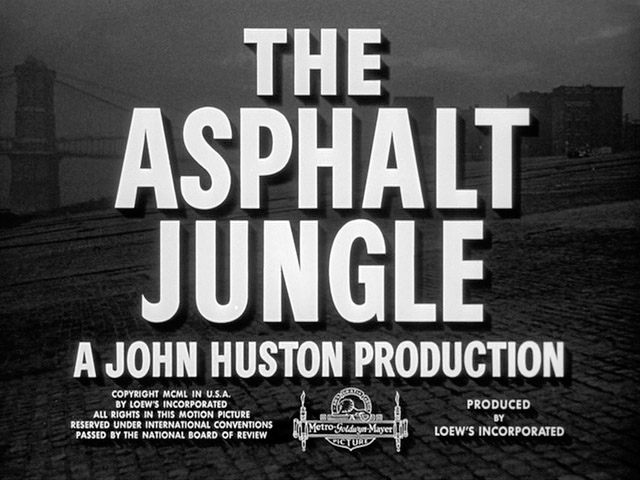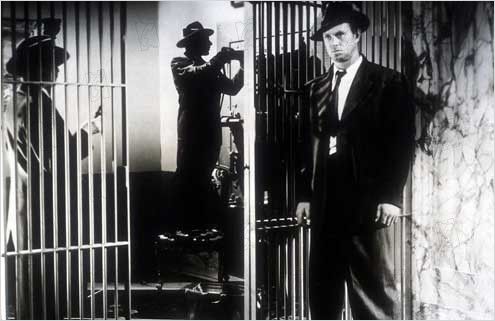 Film: Asphalt Jungle by John Huston, a brilliant account of human greed and the madness of obsession.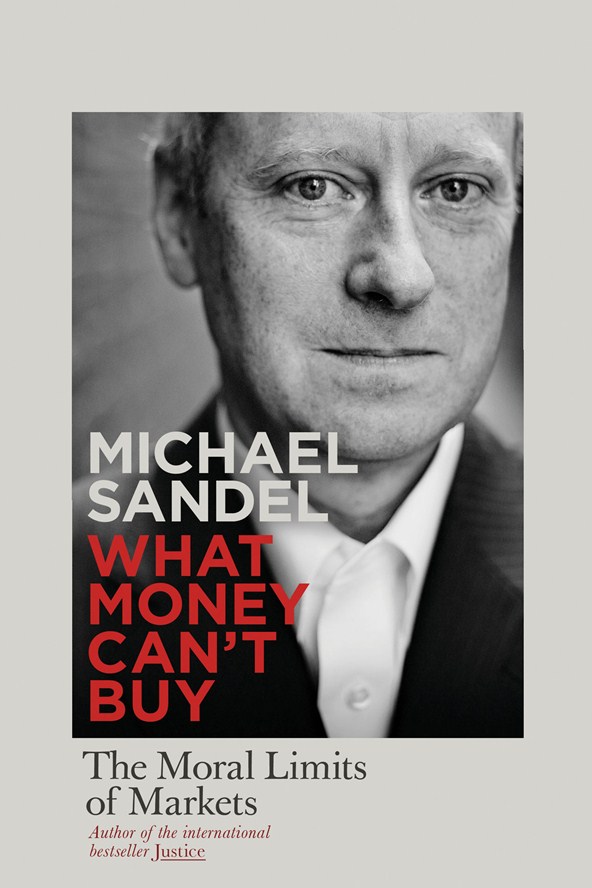 Book: Michael Sandel's What Money Cant Buy; The Moral Limits of Markets – a brilliant account of human greed and the madness of giving everything a financial value.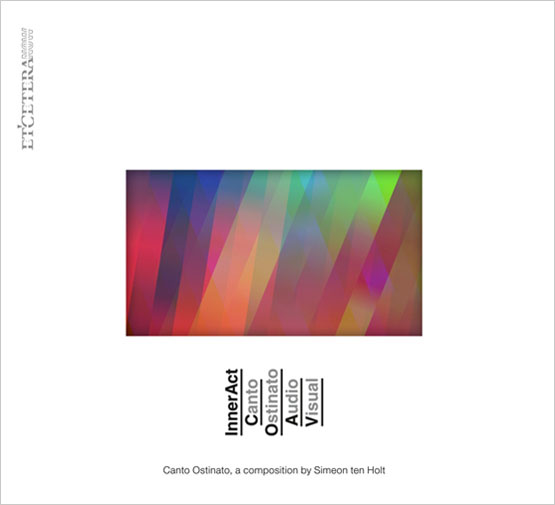 Album: Not Entered: Canto Ostinato Audio Visual by Simeon Ten Holt. He's a recent discovery; just imagine how Wim Crouwel would sound if he'd made music in the 1970s. Biscuits I can live without, except when they are put in front of me and then I become a biscuit monster.
Let's say it all goes pear-shaped. What's your back-up plan? I'm living the back-up plan now.
Follow johnson banks on twitter @johnsonbanks, on Facebook on Wikipedia or sign-up for our newsletter here