After Five Minutes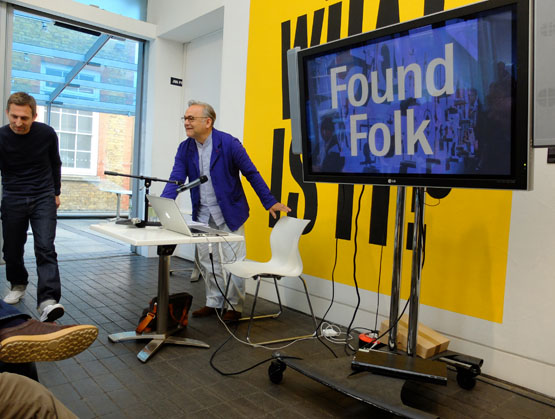 On Monday night we were back at the Jerwood for 'After Five Minutes', where several of the exhibitors from the After Hours show gave short talks about the work they did out of office hours, why they did it and what inspired them.
First up was Phil Carter (see above) who explained the background to his 'Found Folk' series (featured here).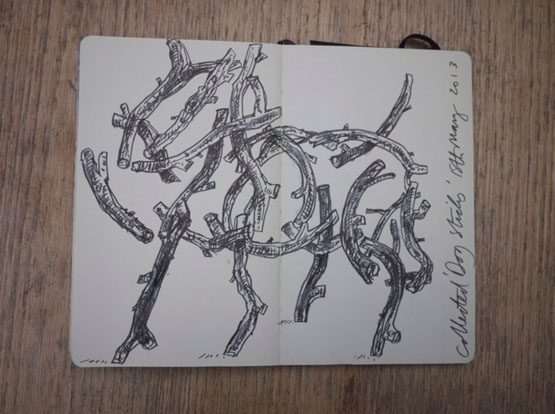 He explained his plan to do 'a drawing every day' - above is an idea to make a dog out of all the sticks used by dogwalkers in the park. Below an example of seeing horizons in bits of cardboard.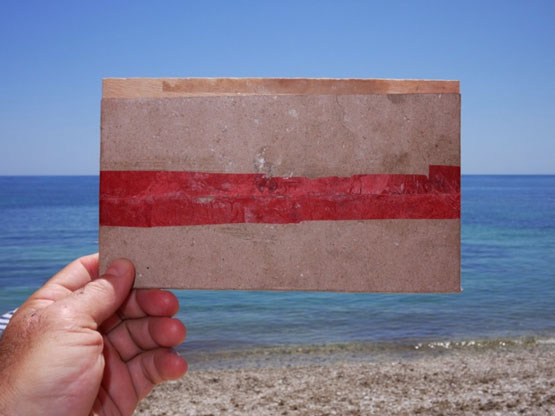 Having found much of the material for 'Found Folk' beachcombing, he then explained a new idea which is to put bits of art 'back' into the water, suitably captioned.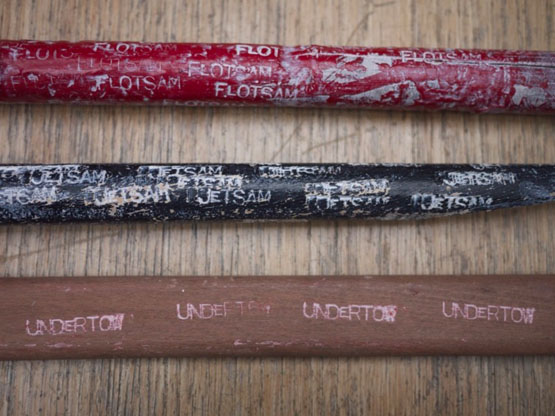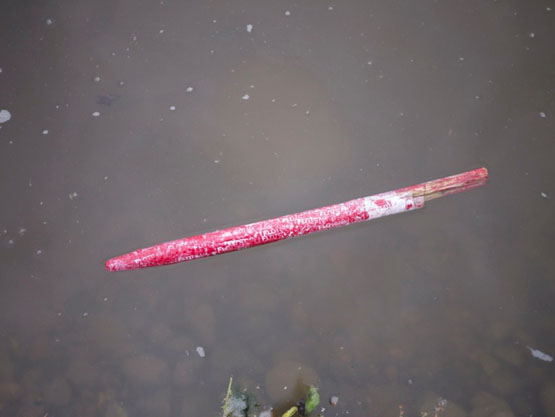 Next speaker was copywriter Nick Asbury who shared a series of not-yet-realised, and not always completely serious, projects.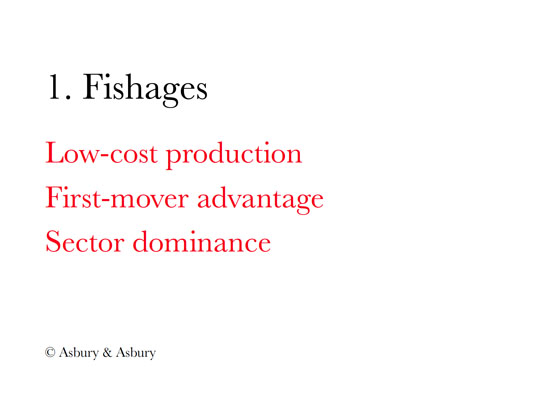 Firstly, he spoke passionately for his invention of 'Fishages' - a kind of fishy sausage. We think.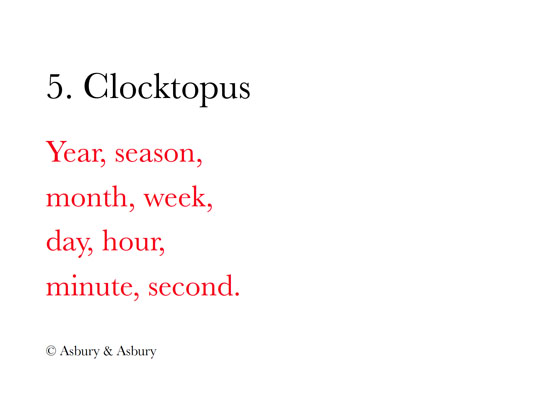 Then a clock with eight hands.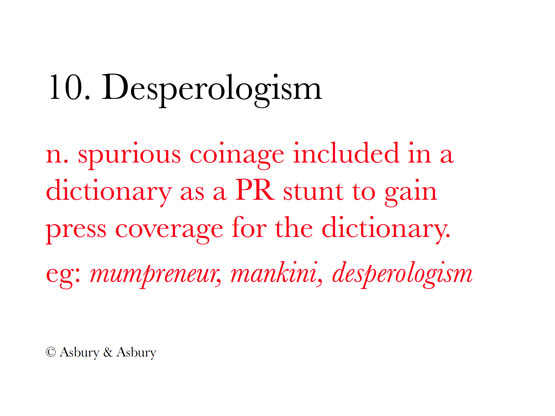 Then the tendency for dictionaries to 'claim' new words in a desperate landgrab for attention. The ultimate aim would be that 'desperologism' would then itself be rewarded.
Probably best to repeat here Nick's end slide.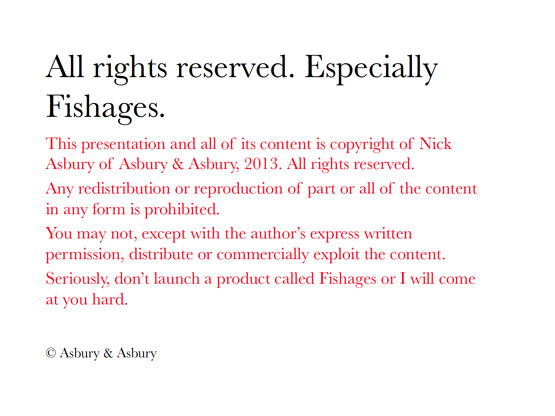 Third up were Katie Edelsten and Annie Hazelwood, who shared their online twitter project, inspired by a randomly chosen Cassandre quote...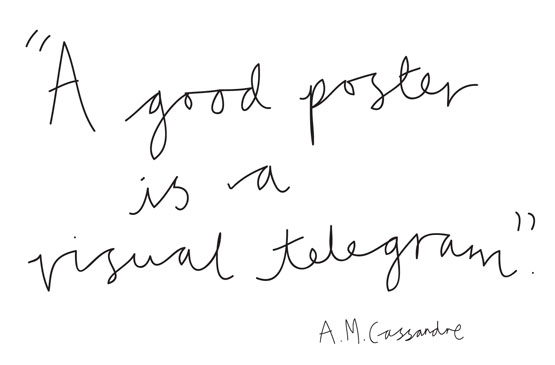 ..that eventually became a set of posters. Or something like that.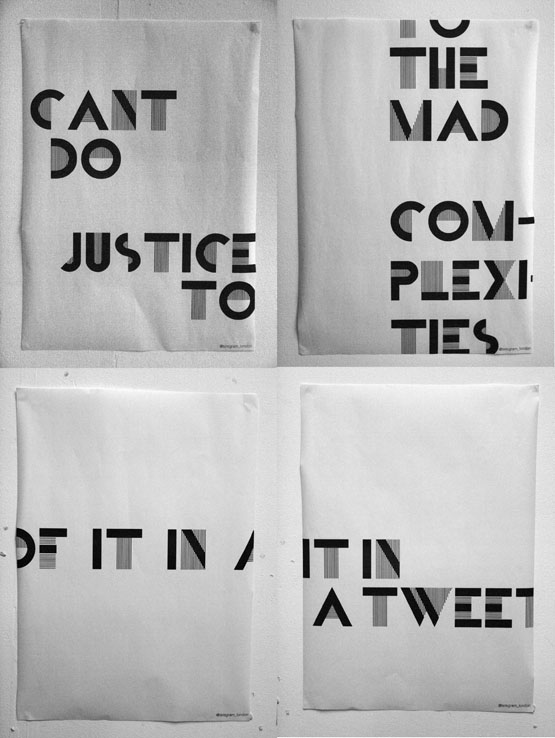 Fourth speaker was Jim Sutherland, who explained how he, his daughter and a digital camera started seeing the contents of his father's shed...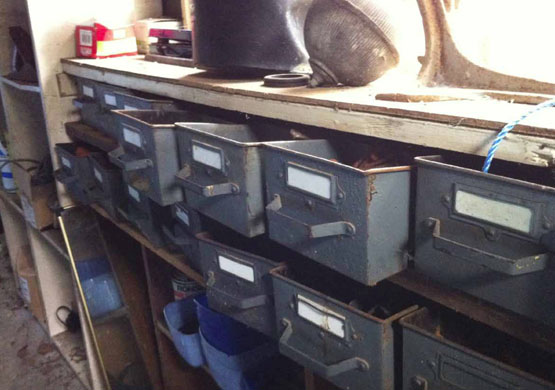 ...as octopuses, robots, flowers, typefaces, you name it.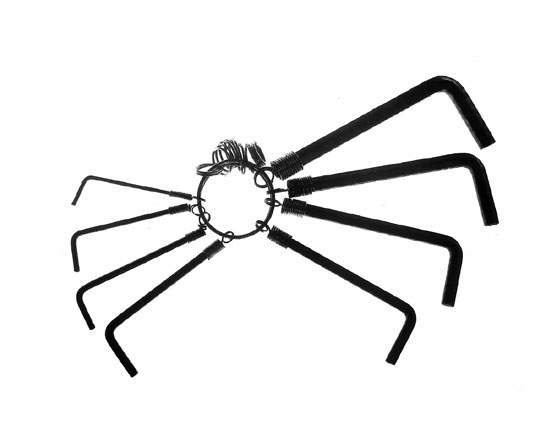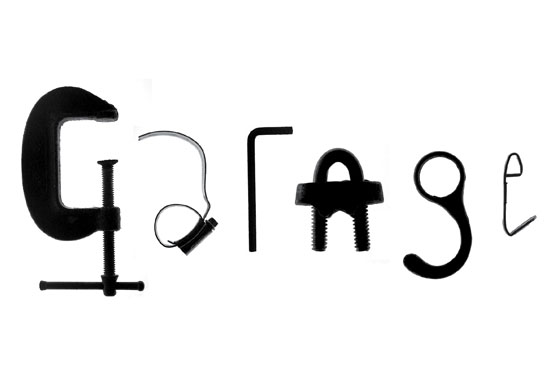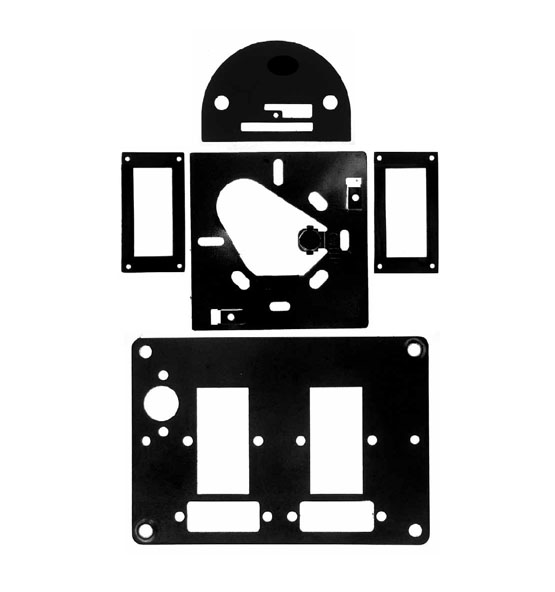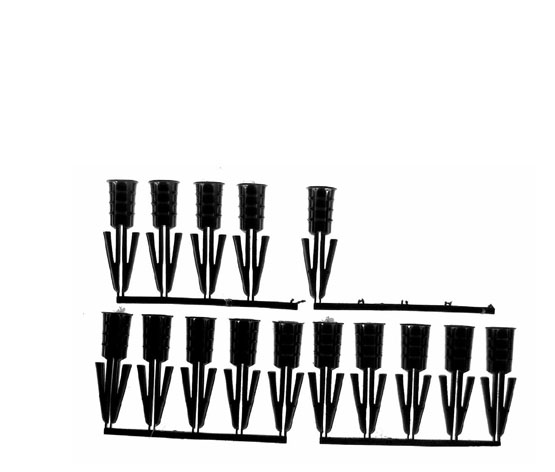 You'll never look at a hammer the same way once you start seeing it...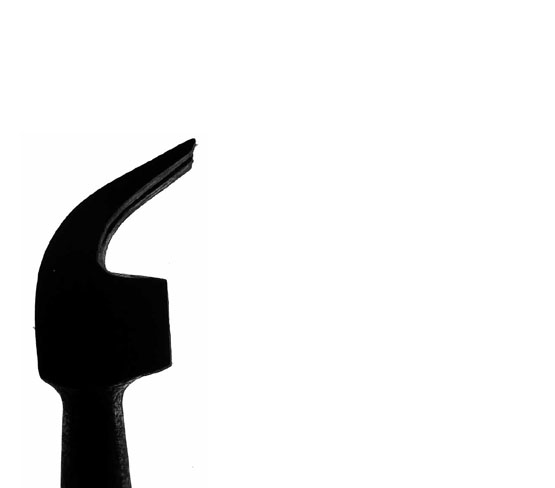 ...as a rabbit's head.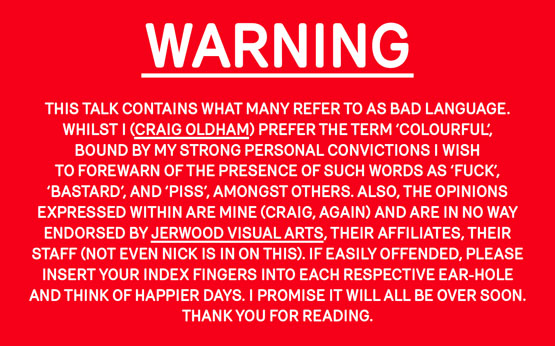 Bit of a switch in mood for the penultimate speaker, Craig Oldham. He asked 'as Graphic Designers, does the world need another Pantone pun, novelty typeface, or Star Wars mash-up?'.
'Whilst encouraging exercise of the creative muscle in any capacity, I feel that before beginning a personal endeavour it's important to have a clear answer as to why you're doing it (Context), who it's for (Client? Audience? Yourself?), and if it's worthwhile doing (Relevance). And if you don't really have a clear steer on those issues then you truly risk committing the sin of vanity' said the man himself, via email, because your correspondent's notes let him down at this point.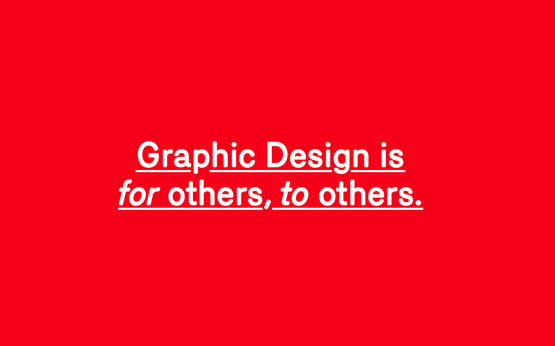 Last speaker was johnson banks' creative director, Michael Johnson.
He explained how old projects such as this language project for the British Council...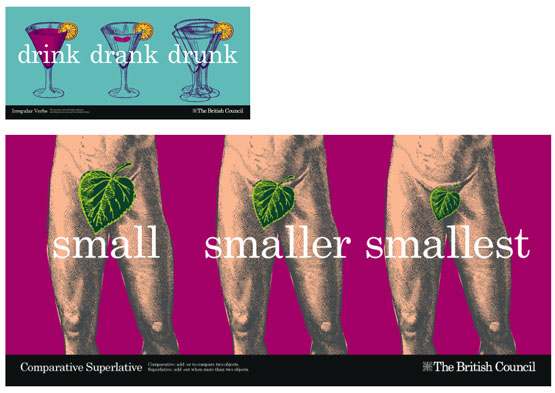 ...and this bilingual UK Japan logo...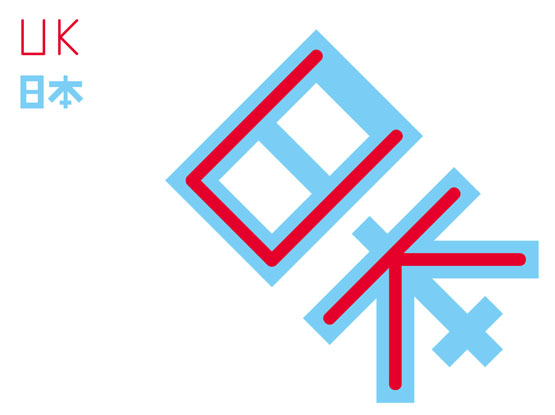 ..laid the groundwork for research projects in language and communication such as Phonetikana and the Mandagram project.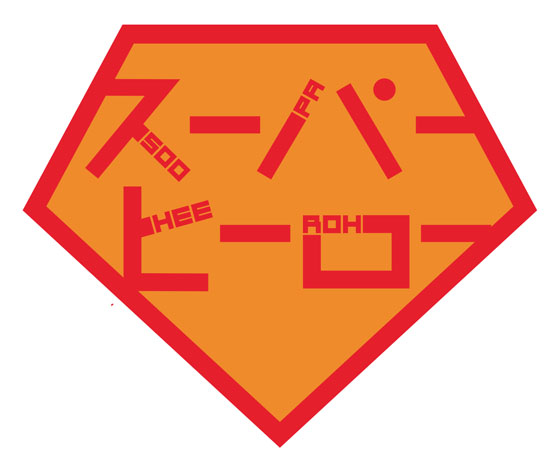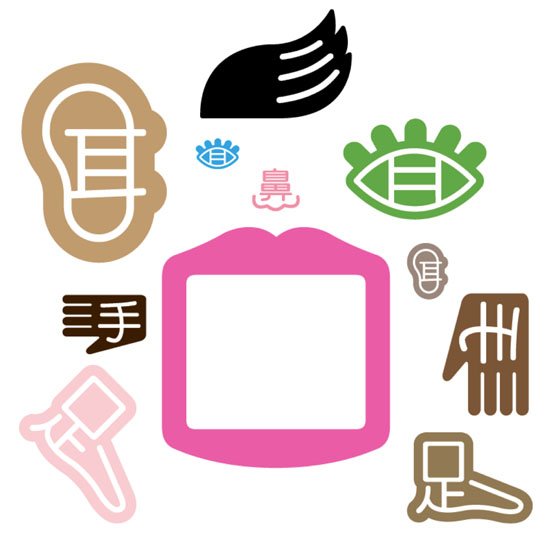 A great evening, nicely MC'd by curator Nick Eagleton.
The exhibition runs to the 23rd June, 10-5pm Monday to Friday, 10-3pm Saturdays and Sundays. More information here.