April Greiman: Second Thoughts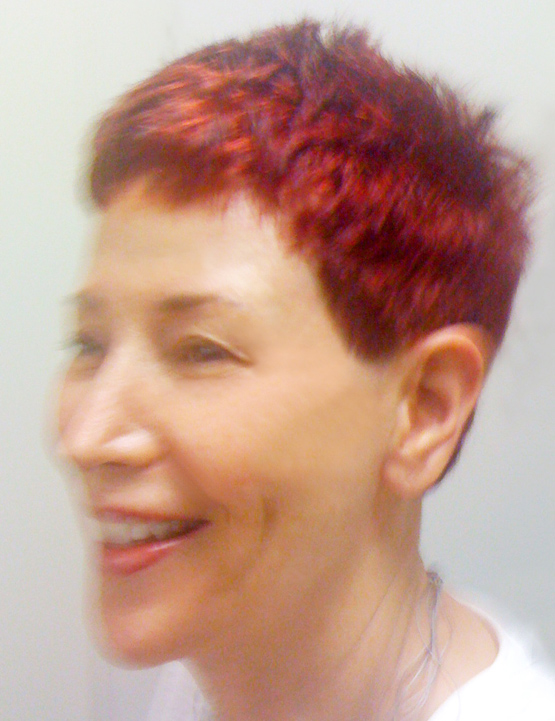 This is number 17 in our Second Thoughts series and we start the new year with April Greiman.
It follows on from our interviews with Andy Altmann, Simon Waterfall, Nicolas Roope, Michael Bierut, Dick Powell, Rosie Arnold, Michael Wolff, Mike Dempsey, Bruce Duckworth, Erik Spiekermann, Tina Roth Eisenberg, Tony Brook, Adrian Shaughnessy, Steff Geissbuhler, Sean Adams and Daniel Eatock.
In case you missed why we're doing this, the same series of questions are asked to well-known design and creative people (and we barely edit their responses, at all).
April Greiman is an internationally acclaimed American graphic designer and artist. She is recognized as one the first designers to utilize computer technology as a tool for design in the 1980's, and to pioneer the American "New Wave" design style. Originally from New York, April studied design and painting at the Allgemeine Kuntgewerbeschule in Basel, Switzerland, and the Kansas City Art Institute in Missouri. In 1976, she moved to LA where she established her practice, Made in Space. Greiman has held numerous solo exhibitions, including expos at the Visual Arts Gallery at the School of Visual Arts in NYC (2008) and at the Pasadena Museum of California Art (2006). Greiman currently teaches at Woodbury University School of Architecture and Southern California Institute of Architecture (Sci-Arc). She has received a lifetime achievement Gold Medal from the American Institute of Graphic Arts, as well as honorary doctorates from Art Center College of Design, Kansas City Art Institute, Lesley University, Boston College of Art and the Academy of Art University in San Francisco.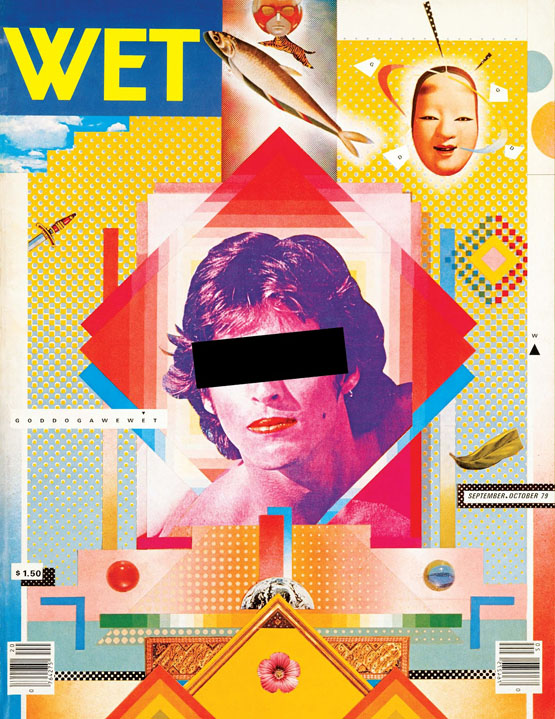 Designed in collaboration with Jayme Odgers
How old were you when you first suspected you could become a designer? 50, with 'suspect' being the operative word.
Did you see or experience something early in your life that was a significant influence? Early? Well, seeing the work of Picasso and Duchamp. Picasso for the stunning, bizarreness of form, Duchamp for my first thinking about the conceptual, the art of ideas. Earlier-ish, Laurie Anderson's first album, disk which came in my ArtForum magazine issue, and then early-ish, seeing Einstein on the Beach, the Robert Wilson & Philip Glass performance in New York City.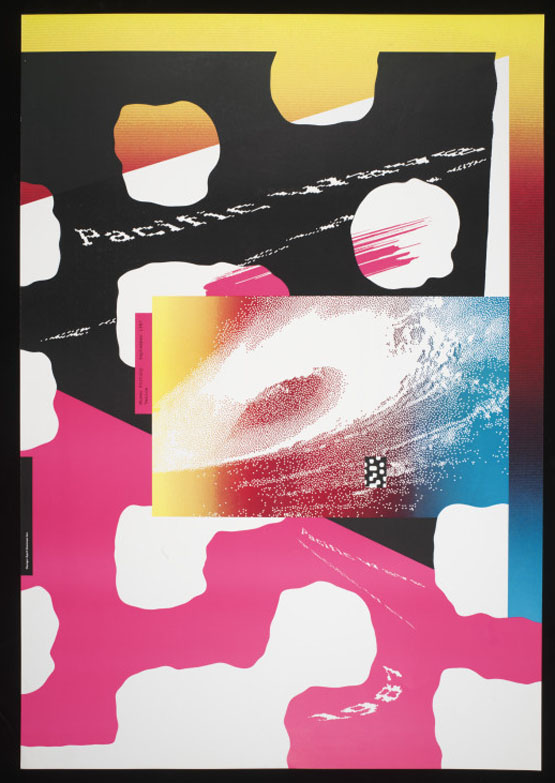 Who were your early heroes (and what do you think of them now, in retrospect)? Lucille Ball, Carl Jung (quite the pair...), Hermann Hesse, Krishnamurti with David Bohm, Leonard Cohen, Jimi Hendrix, Paul Bowles, Marguerite Duras, Lillian Hellman, The Way of the White Cloud, Rajneesh, Albert Einstein (he wore two different colored socks,) Armin and Dorothea Hofmann, Henri Matisse, more...
As soon as you publish this, I will undoubtedly think of 100 more...

Design in collaboration with Jayme Odgers, direction/Photography Jayme Odgers
What's your recurring dream? Peace.
Describe the worst boss or client you've ever had. Me.
What's your worst Apple-z ('undo') moment? Also my BEST moment, the amazing principle of 'chance.'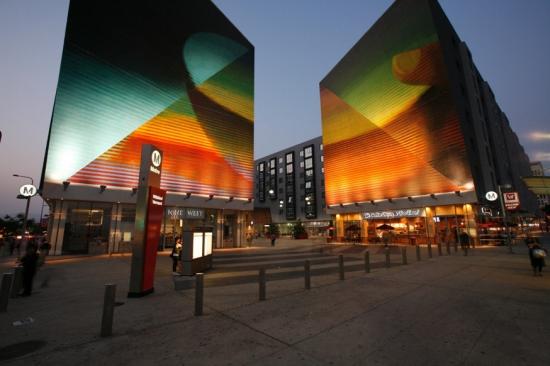 What do most people cite as your best/most well known piece of work?' Have NO idea, but perhaps something recent - 'Hand Holding a Bowl of Rice' mural, at Wilshire Vermont Station, Los Angeles, an 8,200 sq foot public art commission. It's big! Don't know how well known it is outside of LA though.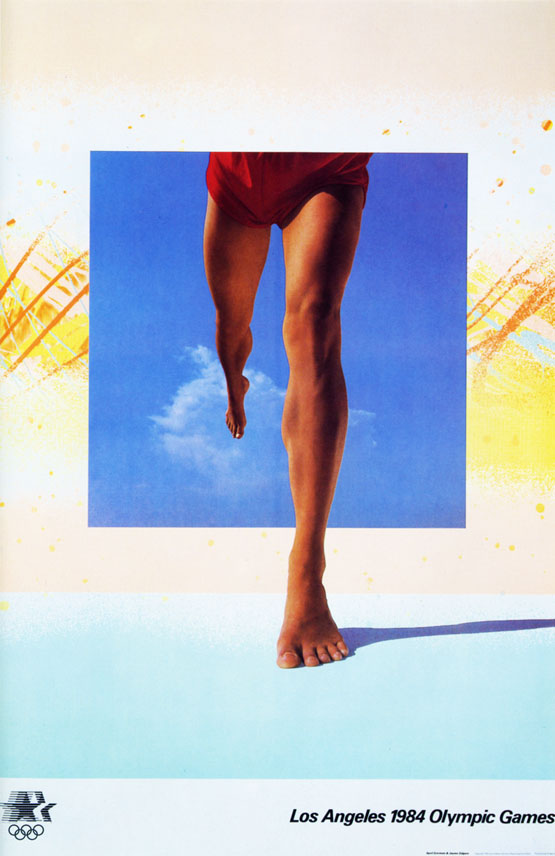 Designed in collaboration with Jayme Odgers
What do YOU think is your best piece of work? Why? ???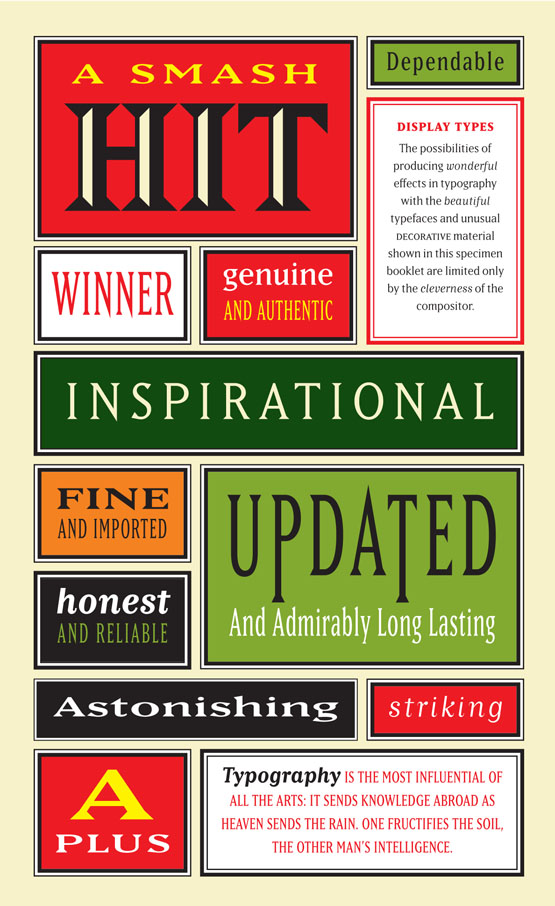 Designed by Emigré
What font would you choose for your gravestone? Matrix, from Emigre. However, I will be cremated.
What wins, ideas or style? You're joking, right?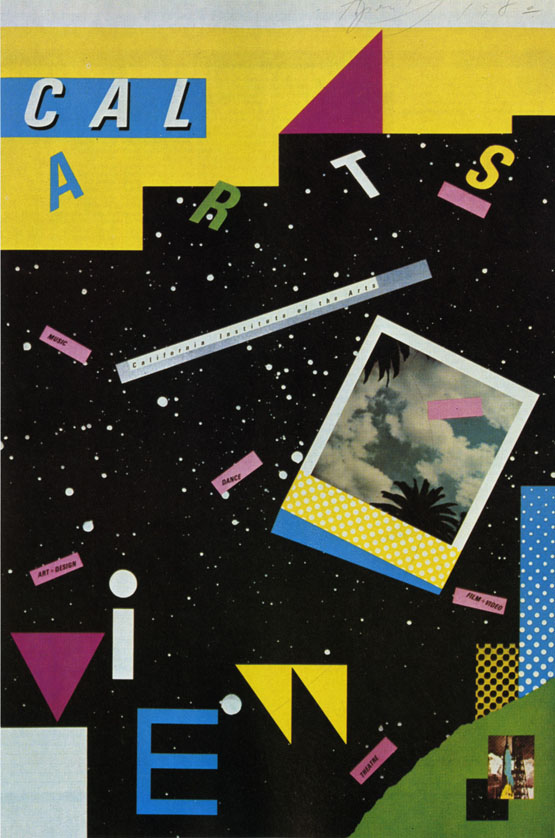 People have different ways to stay enthused, excited and interested in what they do for a living? What's yours? I have never thought about this, I guess because I don't look at this as 'what I do' but rather who I am.
Does that make sense?
When and where do you have your best ideas? Afternoons or evenings, usually. I find that the desert has a magical clarifying power for my head, and so with vastness of space...comes peace of mind, sometimes. Often. But, sometimes in dream state, sleeping and waking. HAH!
If you could travel back in time, just once, and give yourself a few words of advice, what would they be (and when would you say them?) "Keep yourself away from answers, but alive in the middle of the question." (Colum McCann)

Do you still draw or has the computer taken over? Why do you view the use of computers as non-form of drawing? What's drawing? What's 'taken over' mean, anyway? Such a hostile-feeling question. Sorry : (
What's the worst design crime you've seen (or committed?) All of my work, ideally.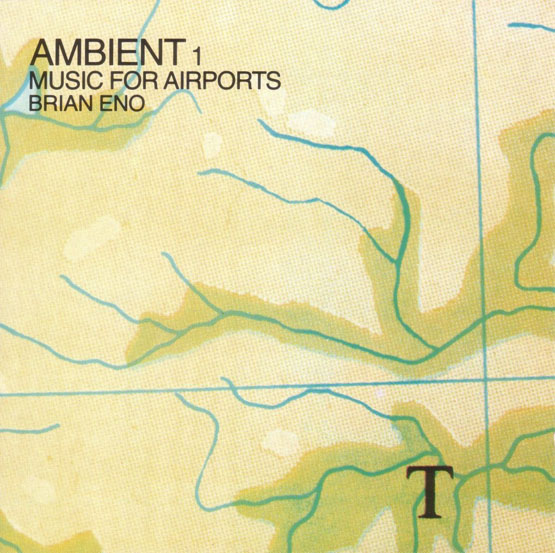 Sleeve by Brian Eno
You can only watch one film, read one book, listen to one album and eat one type of biscuit. What would they be? Film? too many...book, The Life of Milarepa. Music - almost anything from Leonard Cohen, like 'I'm Your Man,' Eno's 'Music for Airports,' Dead Can Dance, 'The Serpent's Egg,' and 'Spiritchaser.'
Well, the Macaroon, the coconut kind (and not the silly other ones from France, dark chocolate dipped is a nice touch!) Honestly, I am not much of a biscuit-eating type of gal. Love pickles though.
Let's say it all goes pear-shaped. What's your back-up plan? Stand on my head for a while, continue breathing, repeat.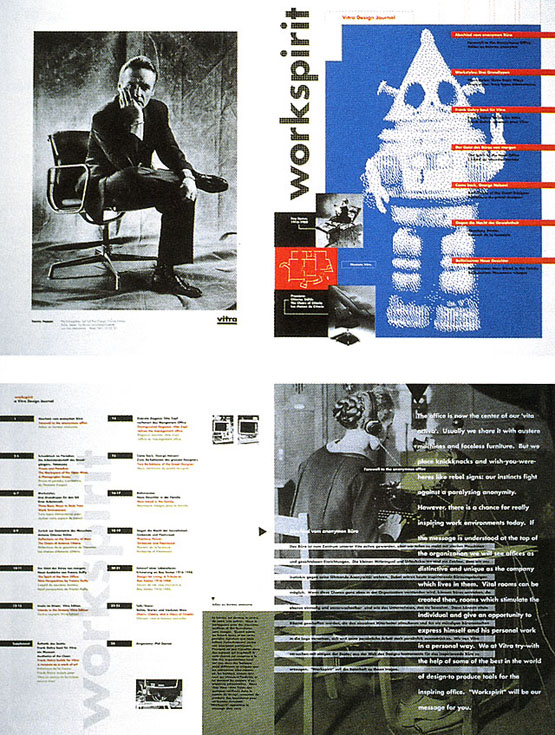 Many thanks to April for taking part in Second Thoughts.
Follow johnson banks on twitter @johnsonbanks, on Facebook or sign-up for our newsletter here