But will it stencil?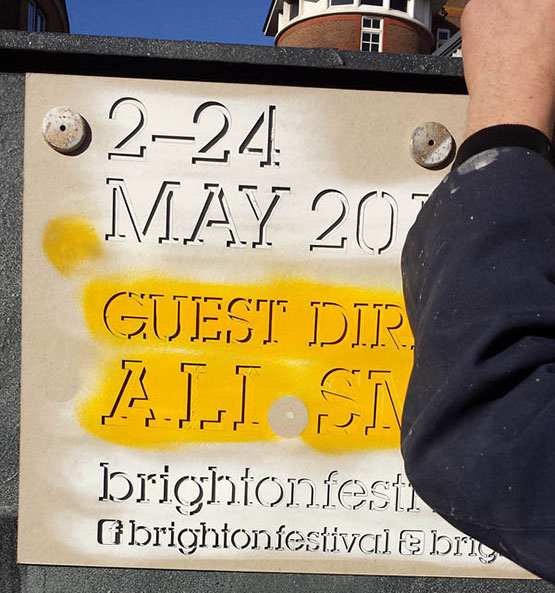 Maybe the true test of an identity campaign isn't 'will it work small' but 'will it stencil?'
Our new identity for this year's Brighton Festival is just starting to appear on the streets of the town, courtesy of artist Sinna One: here are some images of the work in progress.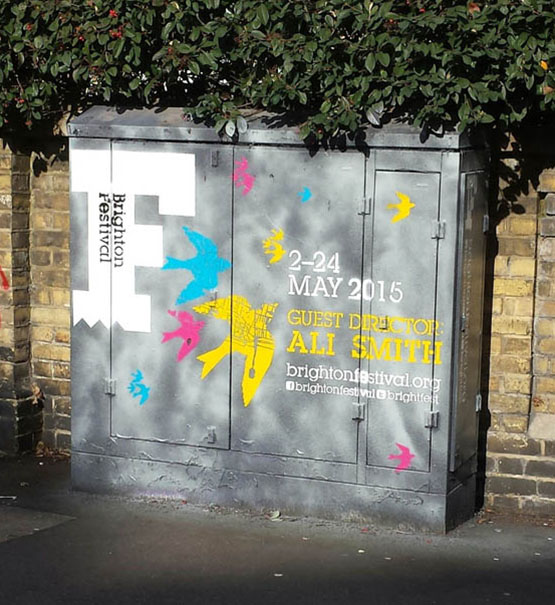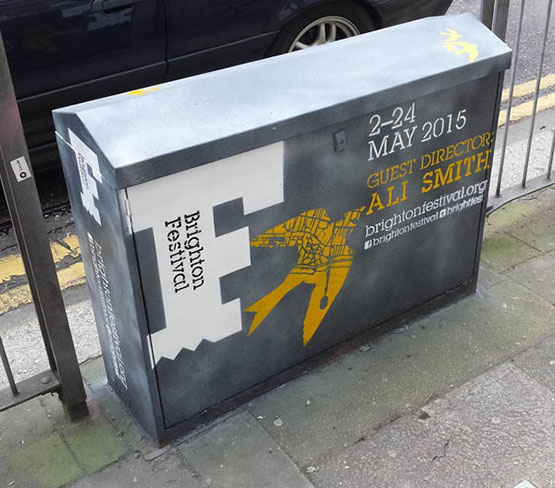 We thought from the start that this scheme would work nicely in a stencilled form.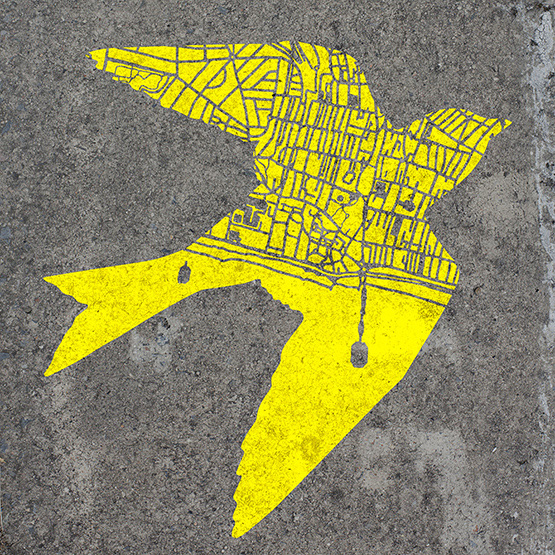 This is the third year we've branded the Festival campaign, and, applying the same logic, here's last year's 'black sheep'…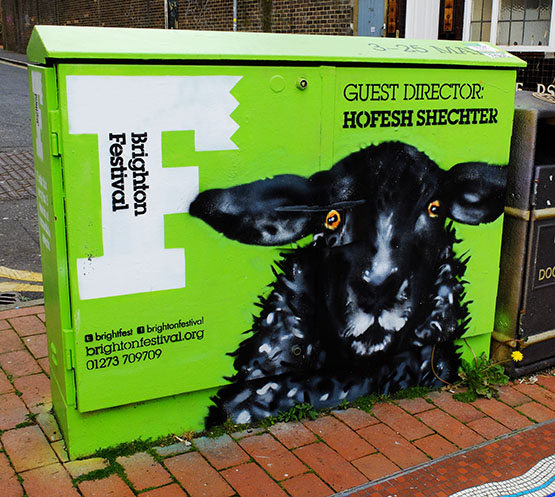 …and before that, Michael Rosen's eyes and hands, sprayed large.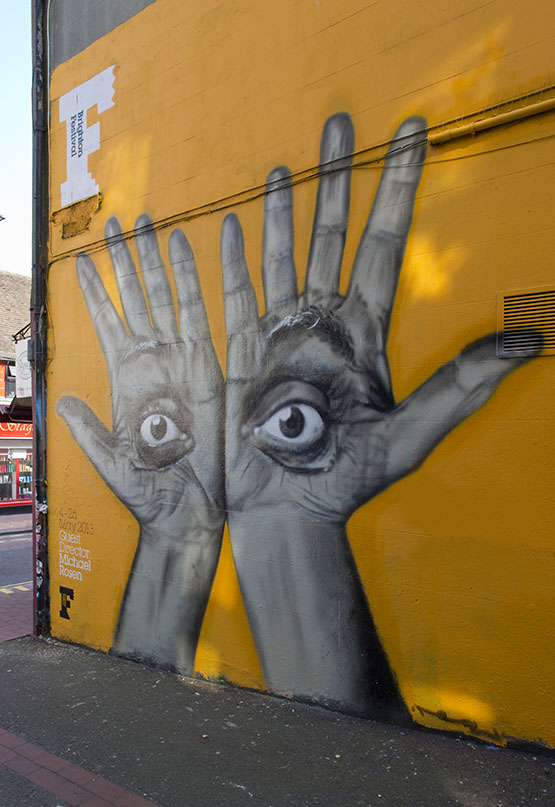 There's more information on Sinna One here, and information on the Festival here.