California stories: jump shots at the Canyon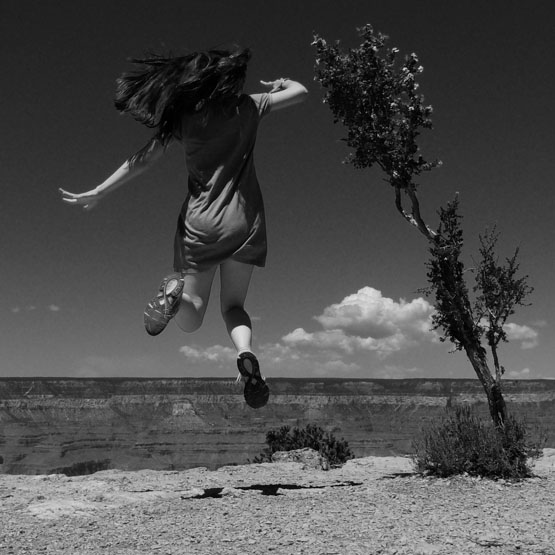 Driving for a couple weeks through California and Arizona provides many photo-opportunities. And, at the time, through your viewfinder, you think 'that's the best shot, ever'. Quickly followed by another 'best shot ever', and so on.
But then you start to realise that most pictures of mesas, buttes and canyons look pretty alike. It's tricky to get the sheer scale of some of this stuff over in a humble still.
As I was pondering this, I remembered I'd faced the same problem about three decades previously when driving to-and-fro across the states on a college holiday with two old friends. Obsessed then by Cartier-Bresson I was always trying to 'get the shot' (but usually missed it, to be honest).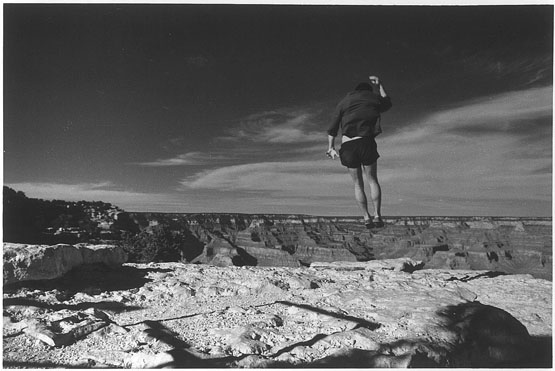 My solution to the problem was the shot above. Once grandly titled 'Howard jumps into the Grand Canyon' (sorry, it was a long time ago), it meant persuading my then driving-mate to run headlong toward the side of the canyon then jump as high as possible, apparently into it, whilst I clicked my ancient SLR. Some danger. Implied jeopardy. That kind of thing.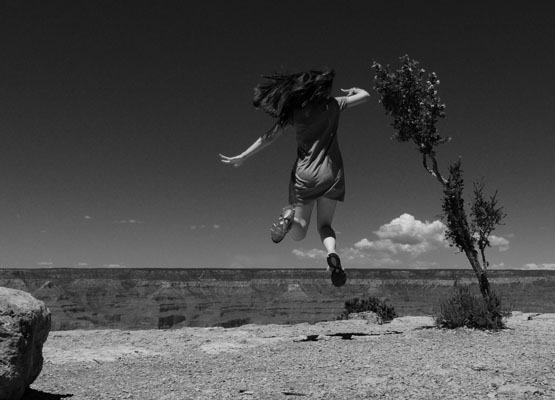 30 years later I thought it would be fun to try again, this time with slightly bored teenage volunteers.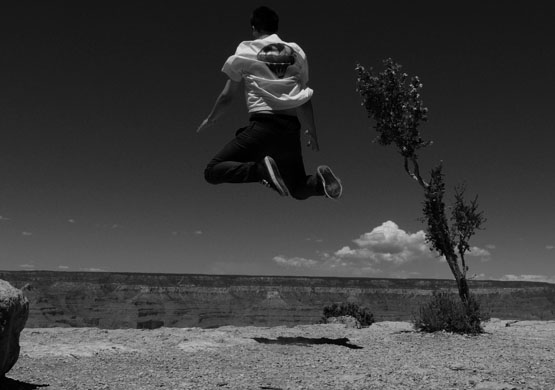 Impressive height. Good shape.
And here are some slightly more abstract variants.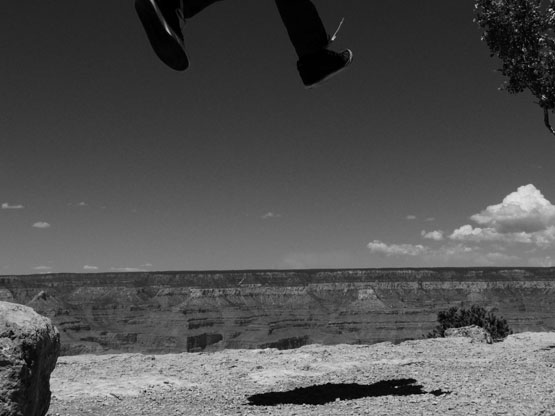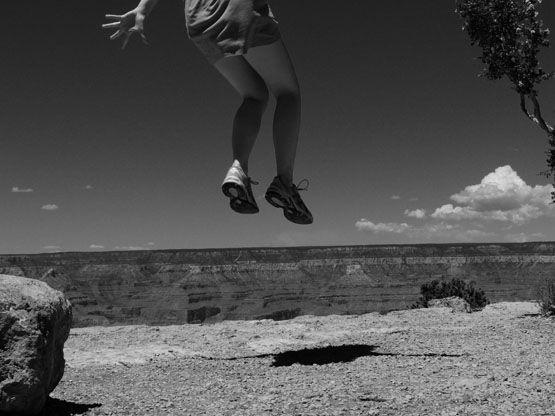 Not completely sure if I really improved on the original though. But nice to update the idea.
Anyway, here are a couple of water-based variants.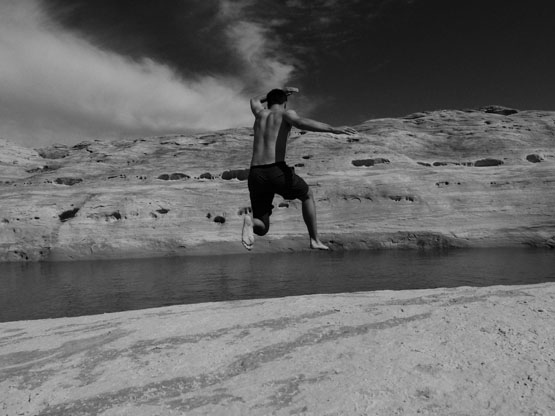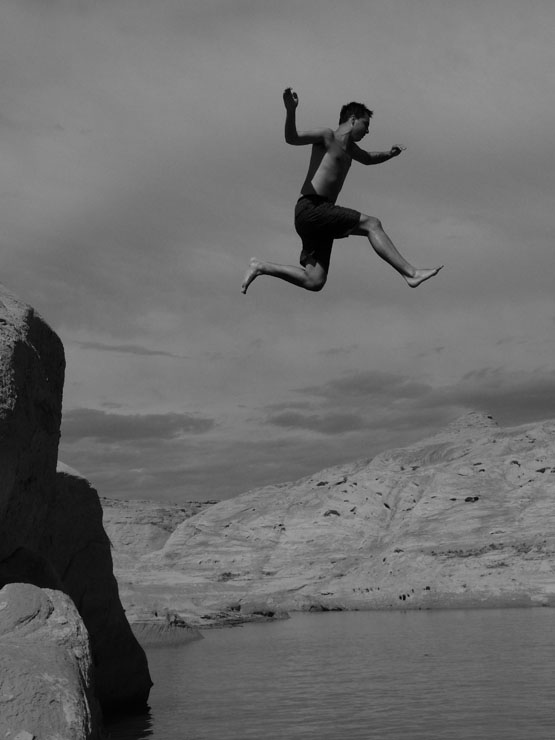 Next up, slot canyons and bizarre signage. Don't worry, more normal thoughts will resume in September.
By Michael Johnson