Lost & Found: Peter Saville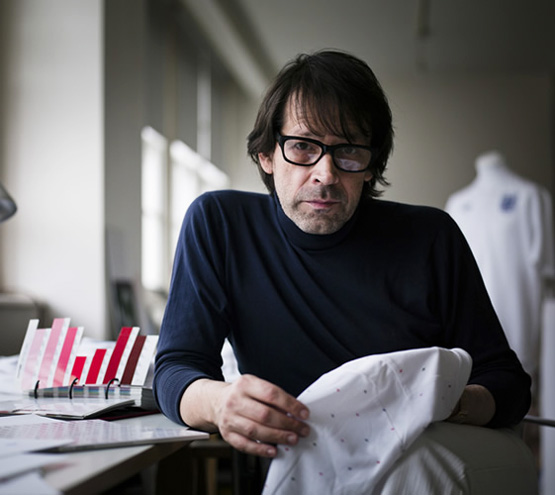 Lost & Found is a new series of posts based on old writing and interviews which date back well into the nineties, but seemed irretrievably lost. A new bit of software has helped us open some of these old gems. First up: a piece from the late nineties on Peter Saville
So far, this really hasn't been Peter Saville's decade. In comparison to the eighties, which kicked off with a pencil-case full of D&AD silvers and countless groundbreaking projects, the nineties have been a bit stop-start, to say the least.
The decade started with a spell as a Pentagram partner, an ill-fated year in Los Angeles, followed by a year of doing very little, followed by a few months in the corner of Tomato's office. Only recently has he established a secure London base and anything like the regularity of projects that we associate with his eighties reign.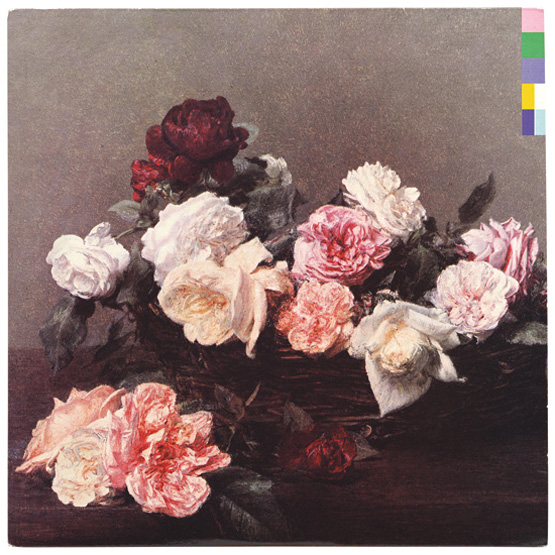 But many designers and art directors who studied in the eighties will cite him as a seminal figure, the third prong of the Brody – Garrett – Saville triumvirate which dared to question all that was assumed about graphic design, and turn much of it on its head. If Saville felt that neon was the way to go, then off he went. If he felt it was time to appropriate De Chirico, then why not. If he felt that obscure sixties Dutch modernist typefaces were worthy of a come-back, come on down.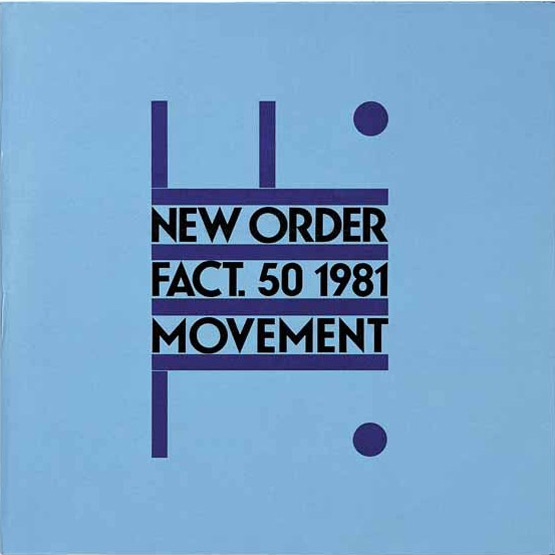 And his choice of influence or element always seemed just that one step ahead of the pack.
So it was with this in mind that I spent a couple of hours in his 'homage to shag-pile and tinted glass' Mayfair apartment a few weeks ago, trying to find out a bit more about what's been going on.
You have to put this decade into context first by going back to the last. The demise of Peter Saville Associates (PSA) at the end of the eighties and the experience of running a company that runs out of financial steam has clearly left quite a mark. 'You get on a wheel, like a hampster in a cage and it's impractical to get off, unless you fall off like I did', he comments, ruefully.
The lifeline out of debt and tax fines was a remarkable one – the offer of a partnership at Pentagram. The 'establishment' had finally called, and Saville was ready to talk. Whilst he, Neville Brody and Malcolm Garret had discussed a 'Pentagram' of their own not long previously (apparently vetoed by Brody), the offer of help, friendship and indeed an open cheque book from Notting Hill proved irresistible to him as his studio became one the recession's first victims.
But Saville's views on how the organisation could and should adapt to the changing world seemed to fall on deaf ears, and he found his clientelle unable to meet the fees that the 'rules' of the partnership applied at that time.
'I thought I was there as an emmissary of change, but they chose to see me as reassurance that everything was OK' says Saville, as if Pentagram were saying 'if this guy was prepared to join us then we were right all along'. It wasn't a huge surprise, but a disappointment to many when he and Brett Wickens (his long time associate at that time) found themselves looking for something new after two years.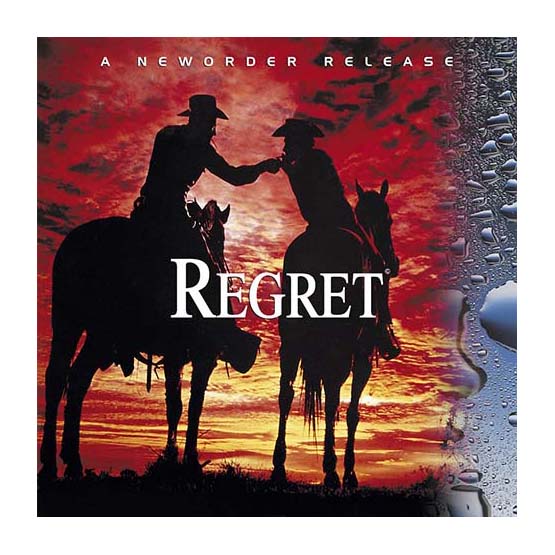 They thought they had found the solution by going to Hollywood. Saville found a good listener in Aubrey Balkind at Frankfurt Balkind, who was willing to fund an adventure into Saville's 'Hollywood/multimedia dream' which never really explained itself to anyone. After a year, this too became a dead end for all parties.
On his return to Europe in the mid-nineties, Saville spent a whole year doing practically nothing, which he now views as strangely cathartic. 'There were some nice moments in that period, but it also meant having no studio, no equipment, no money, no home, no bank account, no anything really'.
Then in 1996, following the pattern of two and three year cycles that this decade has taken for him, he met one of the founders of Meiré and Meiré, the German based advertising agency who were willing to sponsor him to set up a studio in Mayfair in return for his help on some joint projects.
So that's the whistle-stop history tour. The question is, what has he been up to for the last two years?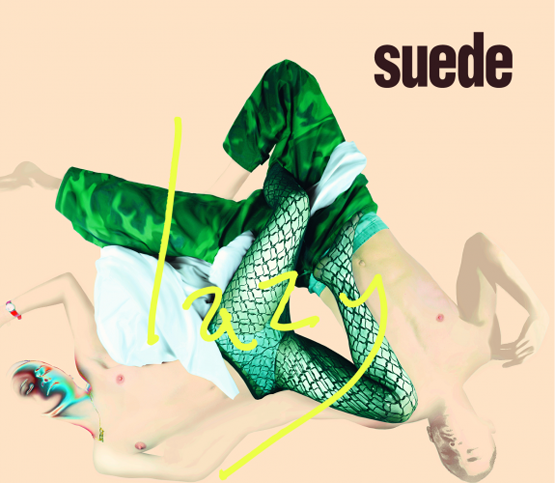 Well, his past continues to follow him around, and ring up for help. Work for old friends like New Order and Monaco has continued throughout the decade, and last year saw a boxed set of re-released work by Joy Division (it was his first sleeves for them that first put his name on the design map). And a new generation of stars like Brett Anderson of Suede, Jarvis Cocker of Pulp and Goldie have tracked him down and involved him in their projects.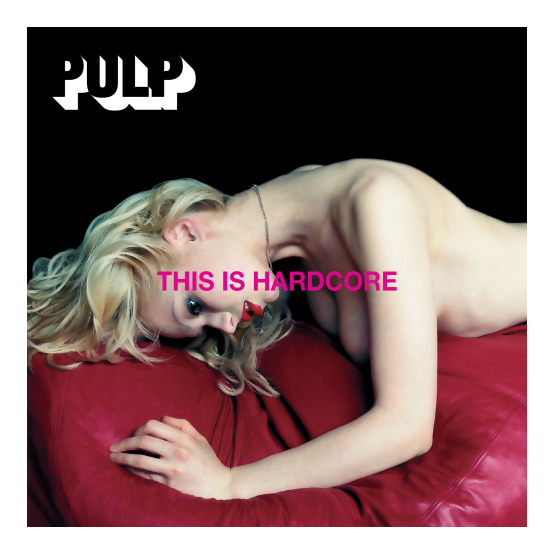 Did he think he would still be doing record sleeves in his forties? 'I said to myself when I was 28 that this is not a job to be doing in your thirties, and certainly not in your forties. They're tricky, they're very demanding and if you have a reputation you have absolutely nothing to gain by doing another one, unless you happen to do it really well'.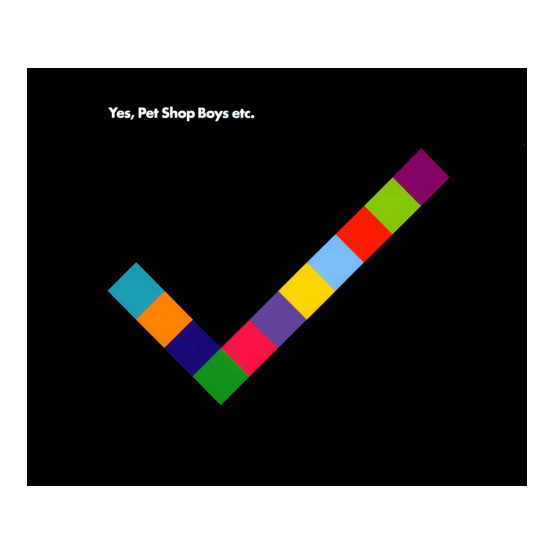 And what about Mark Farrow's work (shown above), who has often cited Saville as a major influence and who in many people's eyes has picked up with record sleeves where Saville left off? He is diplomatic with his response. 'I admire the commitment and thoroughness with which he has continued a genre of work, channelled exterior influences and used them consistently'. But he cannot resist another jab at the whole process of design-for-music '...it is an activity which in itself is a waste of time, a pointless and inappropriate activity, which is why nobody is interested in doing it for more than ten years'.
As regards the rest at the 'cutting edge' (there's an over-used phrase) of nineties design Saville obviously has strong feelings on this subject; 'what I have seen going on in the field of communications is an awful lot of 'play-art' from people such as Tomato. My feeling is that if you're going to make art, than make art. You can't masquerade as a kind of part-time artist through the crutch of your commercial work. The whole point of art is that you're going to do it anyway, you don't need a client's brief'.
Art of course is closer to Saville's heart than most, ever since a series of American painters revealed ten years ago how much his New Order sleeves had influenced them. Indeed Robert Longhi tried to persuade him to become a 'proper' artist full time and this thought has clearly gnawed away at him ever since.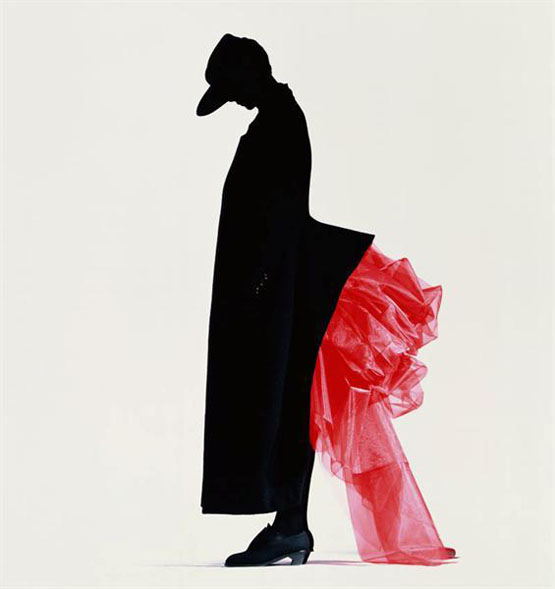 Away from music, another source of income for Saville has been fashion, where his work with Yohji Yamamoto in the eighties and long time photographic collaborator Nick Knight has led to art direction commissions from Jil Sander and Christian Dior. Throw in occasional consultancy contracts from the likes of ABC television and Mandarina Duck and things do start to sound a lot rosier.
His increasing role as a project art director has helped him re-appraise his Pentagram experience, and he is the first to admit that he learned a great deal from the experience. 'Almost every day my experiences at Pentagram are useful. Without it I wouldn't be able to do what I'm doing now, I wouldn't have any direction and I'm very grateful. I actually got an awful lot from it'.
Pentagram themselves seem to have learned from the 'Saville experience' by adjusting the financial commitments to younger partners.mUnsurprisingly Saville himself is quite critical of the more recent appointments as partner by the London office, feeling that a designer should have a clear approach, body of work and philosophy before become a Pentagram partner, not after.
As he involves himself more and more in consultancy and art direction and refuses to load himself up with the baggage of studios and employees and rent he is moving himself into a new type of design 'consultant' role altogether. One that doesn't really need any of those commitments. Just someone who is there. Again he recalls Pentagram, 'throughout my time there John McConnell was by far the most profitable partner there with just two designers and a secretary, billing a huge amount by building a portfolio of clients who just paid him to be him, and not necessarily designing anything'.
He has to get over the financial hurdle first – a few record sleeves, a spot of art direction and a couple of books just doesn't seem to pay the bills, and by a mixture of unwillingness to pursue them and lack of historical contacts, Saville just doesn't have many corporate contacts to provide him with any kind of bread and butter. And he needs some sort of filter for his work. 'I haven't published a book, I don't have an agent, I don't have a manager. I always need interfaces, I need somebody to say 'you should speak to Peter about that'.
Clearly, after PSA's insolvency, his departure from both Pentagram and Frankfurt Balkind and his admitted difficulty in keeping his currently venture in the black, something needs to change.
With the lease on his current studio up for review this year, we may see him moving on again, who knows. The sense I get is that he rather enjoys his newly found nomadic role.
Let's just hope he can pay the bills on the next caravan.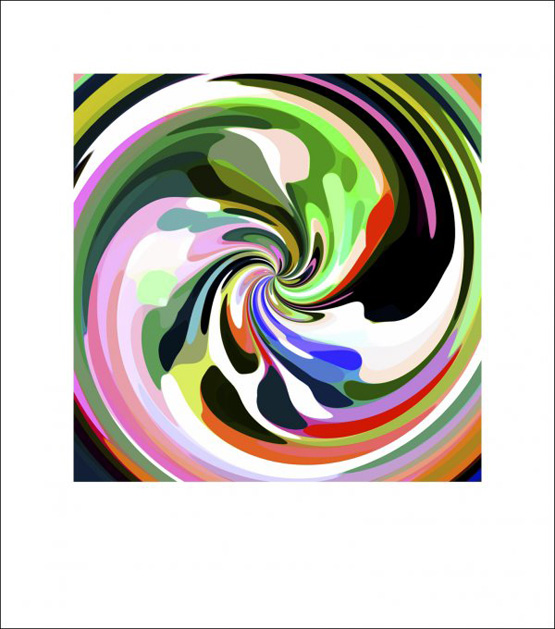 By Michael Johnson, originally published in 1998. Above is a piece from Saville's portfolio since the piece, done with Howard Wakefield and Paul Hetherington.
Since this interview was first published 14 years ago, Saville's work grew in demand with clients ranging from Selfridges to EMI. Saville increasingly focused on fashion clients working for Jil Sander, John Galliano, Yohji Yamamoto, Christian Dior and Stella McCartney, amongst others, which led to the formation, with photographer Nick Knight, of influential SHOWstudio in 2000.
In 2003 London's Design Museum held an exhibition of his work titled The Peter Saville Show, for which New Order recorded a soundtrack, and in 2005 he held his first exhibition in a contemporary art museum Zurich.
In a return to fashion (of sorts) in 2010 Saville designed the England football team home shirt, and just this year has been collaborating on a project with Dovecot Studios in Edinburgh on a tapestry reappropriation of Peter Saville's appropriation of Sir Peter Blake's appropriation of Sir Edwin Landseer's 1851 painting Monarch of the Glen.