Review of the year 2014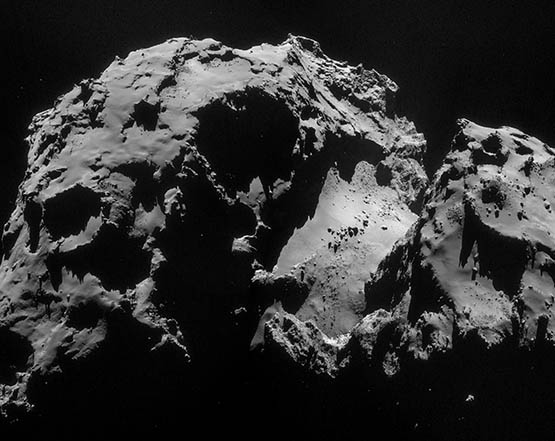 Just in time for the break, we've finally had time to compile our review of the year. So, in no particular order…
Pictures of the year Well, some pressure in the studio to consider the, er, back view of a certain Mrs Kanye West, but we're going to go with three very different images.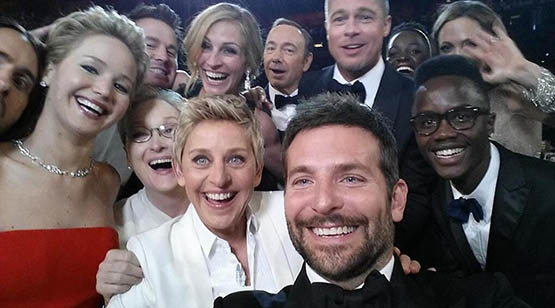 Firstly, the Oscar selfie that whizzed at light-speed around the globe. Of course, it transpired pretty quickly that it was all set up by Samsung's team, that Ellen DeGeneres needed training in how to actually do it (then let someone else do it), and she was spotted only hours later checking her iPhone backstage. But that's by-the-by, the damage was done.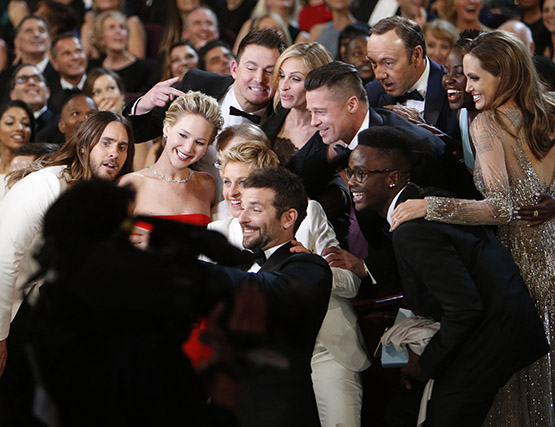 Away from any kind of corporate skulduggery, you've just got to gaze in amazement at the images of the Rosetta mission landing Philae on Comet 67P/C-G (at the top of this post).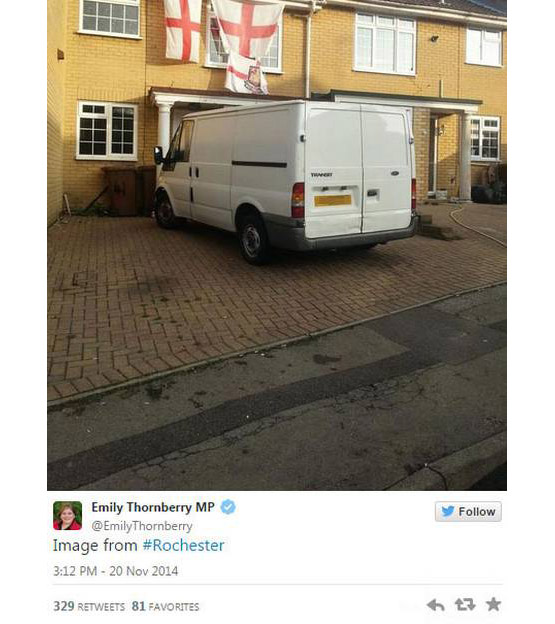 And then, perhaps in the 'shouldn't really have tweeted that' category came the picture of a white van parked outside a house festooned with Union Jacks taken by Labour MP Emily Thornbury, during the Rochester and Strood by-election. Whoops.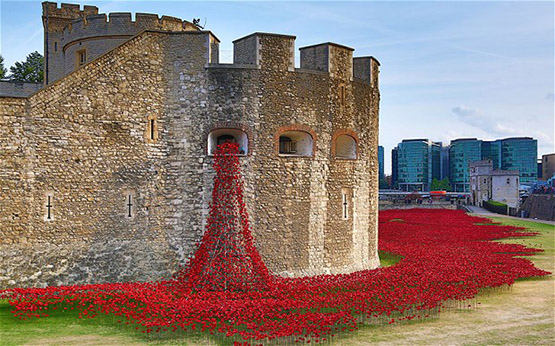 3D art installation event of the year It has to be the poppies at the Tower of London. What began as a simple and rather beautiful idea gathered pace through the autumn and by the time the 11th of November came around, the 888,246 ceramic poppies envisaged by artists Paul Cummins and Tom Piper had become 'Blood Swept Lands and Seas of Red' and was attracting tens of thousands of visitors.
Not everyone was on board, of course - Guardian writer Jonathan Jones called it 'fake, trite and inward-looking', suggested a more fitting memorial would be to fill the moat with 'barbed wire and bones', and merrily collected 2,500 comments on his piece. There was a sense of an increased commercialisation of WW1, poppies, Christmas Day football, etc, this year, so perhaps he had a point. But, we still think it was beautiful.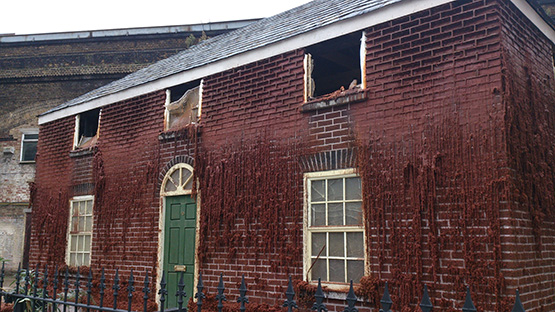 Another bit of public art we loved A house made of wax? Fantastic.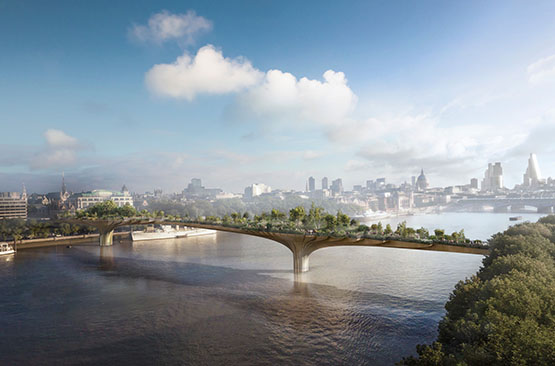 What Thomas did next We know they are just visuals, but the garden bridge really does look great. And it already has planning permission.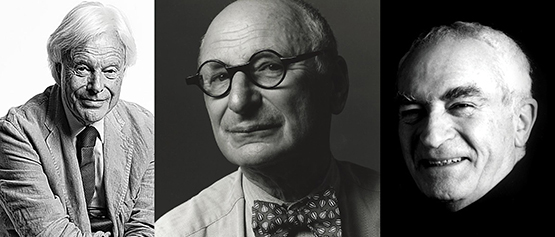 The year we lost some heroes That bit in the Oscars when they reel through the year's lost acting greats is always a bit sad.
This year, the advertising and design community seemed to get just a little bit older as it too was hit in a similar way, with the loss of the legendary David Abbott (of AMV), Wally Olins and Massimo Vignelli. People reacted in different ways - as Massimo began to fade, his son Luca suggested that all who had been touched by his work send him a 'Dear Massimo' letter and thousands duly arrived. On this side of the Atlantic, Wally's demise hit hard: here are Patrick Burgoyne, Jane Wentworth, and our memories. And then Michael Johnson's eulogy to Wally given at this year's D&AD ceremony.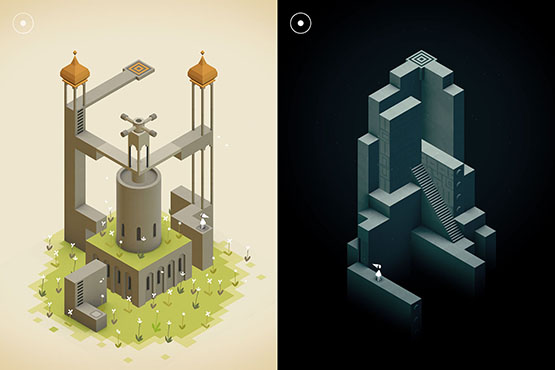 The apps that made 2014 go more smoothly Well, from an entertainment, immersion and design point of view, it has to be Monument Valley, obviously. From a pure practicality point of view, and yes sorry, we know it's not exactly new, this was the year we've really got our heads around Evernote and it's been a bit of a game changer - entirely syncable across multiple platforms, audio notes...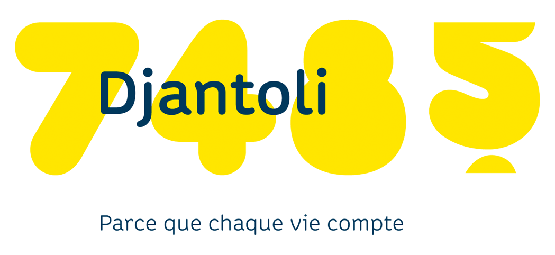 Most interesting branding of the year? We're going to go for this slightly unheralded piece by Landor for Djantoli. The 'counting' idea is nicely expressed in the ever-updating mark. A few people have had a go at creating 'responsive' identities and this is a logical extension of the trend. The actual implementation of this could go a bit haywire, we think the stamping may not last long, and what happens when they hit six or even eight figures? But those are just details. Innovation should be applauded - we say 'Bravo'.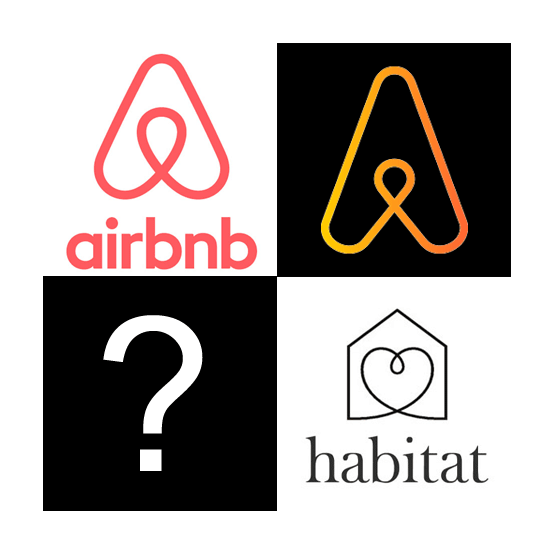 Most talked about rebrand of the year… …seemed to be Airbnb's rebrand which launched on a wave of 'are those genitals or not' style comments and the obligatory 'they stole my logo' controversy. To be fair, they rode it well and we especially liked the way they responded to the rebrand shemozzle by publishing their own report on the coverage.
Design trend that just doesn't seem to go away... ...has got to be the 'image placed into a word' syndrome, best summed up by this scheme for the Philadelphia Art Museum.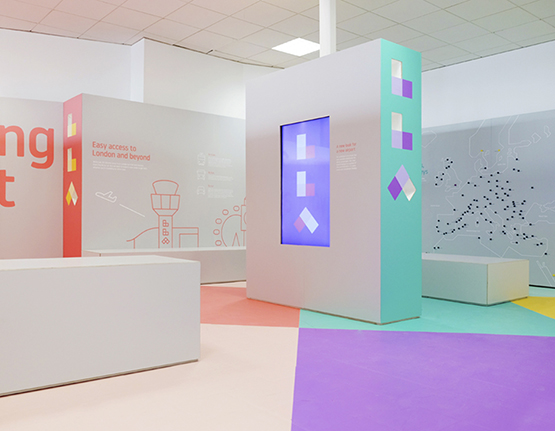 Underground design trend that's starting to go overground Student shows and It's Nice That have been crammed for several years with blocky geometrics with punchy colours, and now it's starting to seep into the mainstream, most notably the recent rebirth of London Luton Airport. Our bet is that this kind of thing is going to look VERY 2014. Still, looks good though.
Other bits of design we loved this year Norway's banknotes made us all go rather green with envy and examine our quasi-victorian engraved stuff through a different lens.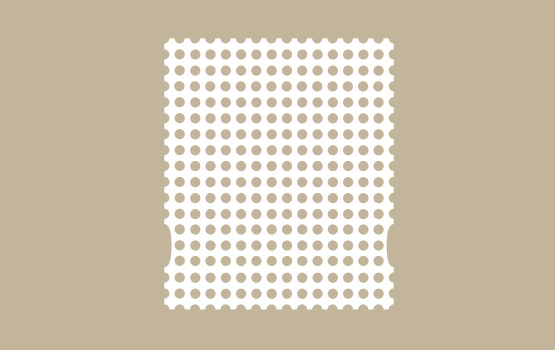 On a completely separate note, this proposal by Daniel Eatock for a perforated stamp still makes us laugh out loud. Genius.
Ad campaigns of the year
We loved Ogilvy India's 'Cleft to Smile' campaign which turned a simple emoticon into a national campaign, and Save the Children's Most Shocking Second a Day film was another stand-out. 43 millions views? Now that's a viral.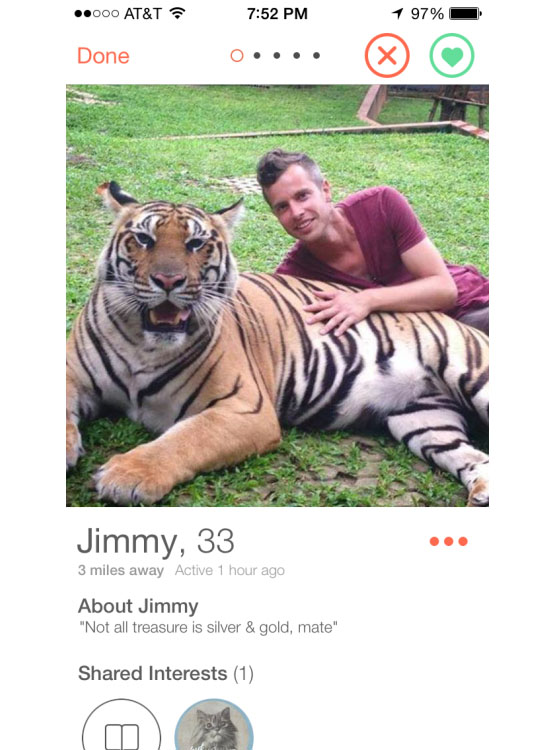 The websites we loved. You can tell that Tinder has infiltrated the johnson banks studio because two of our 'go to' websites this year have been Tinder related, first Humanitarians of Tinder, and then Tigers of Tinder. Just hilarious.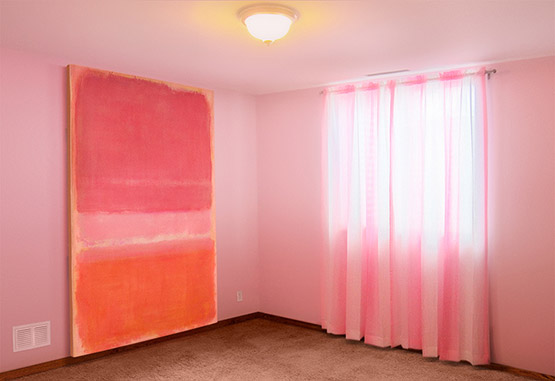 We also loved 'Great Art in Ugly Rooms' which raises a smile in any bleak moment, as does this collection of Renaissance paintings turned into animated GIFS. Meanwhile the online trend we most wanted to go away was the ice-bucket challenge.
The kind of thing that gives designers a bad name Well, this has to be the new trend of designers either voting for themselves in online surveys (leading to some highly questionable results), or, worst still, employees of design companies leaving comments on blogs either a) bigging up their own work or b) slagging off their peers. SO tacky.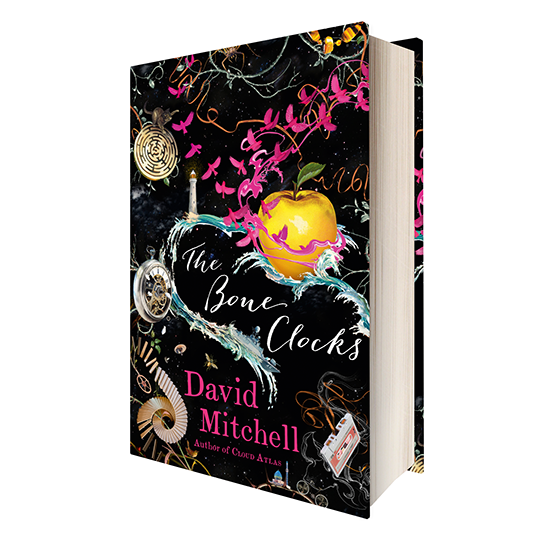 Books of the year We can't decide so we've declared a draw between David Mitchell's return to multi-part novella-ing 'The Bone Clocks', described here as 'a ludicrously ambitious, unstoppably clever epic told through a chorus of diverse narrators that is both outrageous in scope and meticulous in execution' and Haruki Murakami's 'Colorless Tsukuru Tazaki and His Years of Pilgrimage'. Both highly recommended.
In non-fiction, if you're searching for an 'on-the-fence' explanation of what's really going on in Israel/Palestine, 'My Promised Land' by Ari Shavit is highly, highly recommended. If you're struggling with your public speaking, Talk like TED by Carmine Gallo sounds awful but is actually very useful.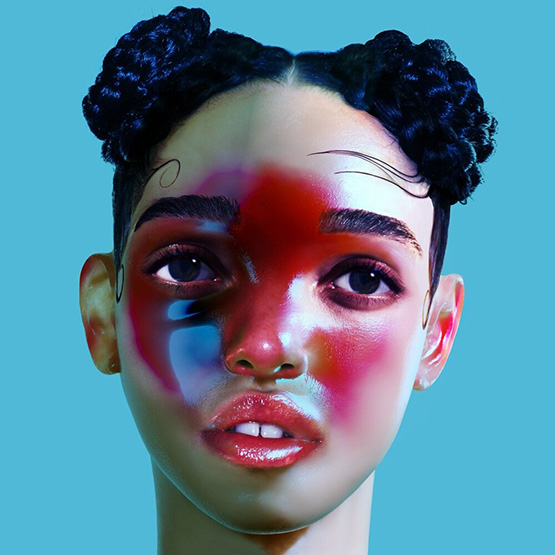 Albums of the year Well no clear winner for us, but the playlist favourites have been, in no particular order, this year's albums from FKA Twigs, Todd Terje, Flying Lotus, Royal Blood, SBTRKT, Caribou and Aphex Twin. A mention in jazz dispatches also for the new Pat Metheny, and Go Go Penguin's v2.0.
Guitar discovery of the year is Derek Gripper (start with One Night on Earth and/or watch the video above). The Ásgeir album got hammered too, as did the new Alt-J but only when the boss was out at a meeting. Oh, and how about that, a new D'Angelo album too, after just the, er, 14-year wait?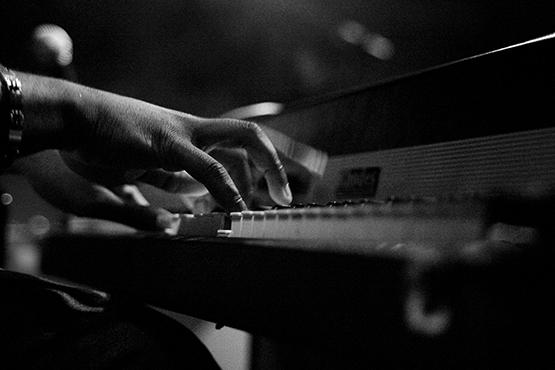 Gigs of the year We're going for Goldfrapp at Glastonbury, Robert Glasper at Hammersmith and Little Dragon at the Brixton Academy.
Films of the year Well, quite a few votes for The Lego Movie - more sensibly, The Grand Budapest Hotel, Boyhood, Two days one night, Starred Up, Gone Girl, etc, but as ever we're waiting for all the good movies to come out given that the UK is perpetually stuck in some 6 month movie lag from the rest of the world. For example: American Hustle, released here on New's Years Eve 2013?
Best TV? Well, Gogglebox crept up on all of us then took over our lives. If you're reading this from afar, essentially it's a programme about watching people watching TV. OK, that didn't sound so great. Here's a link.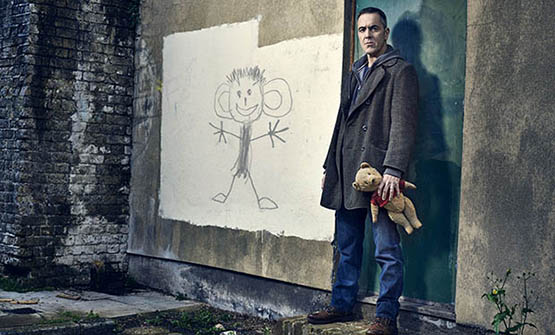 The Missing and The Fall showed that it was actually possible to build on Scandi-Noir, definite articles and everything. Still not sure about either ending though. Slightly more niche but actually brilliant was The Code, all the way from down-under and our tip for your next box set. And yes The Honourable Woman not only kept the definite article theme going but was also fantastic. Nice to see that Homeland has found life after Damian, and Black Mirror is still great.
Phrase of the year Has to be 'conscious uncoupling' - thanks Gwyneth.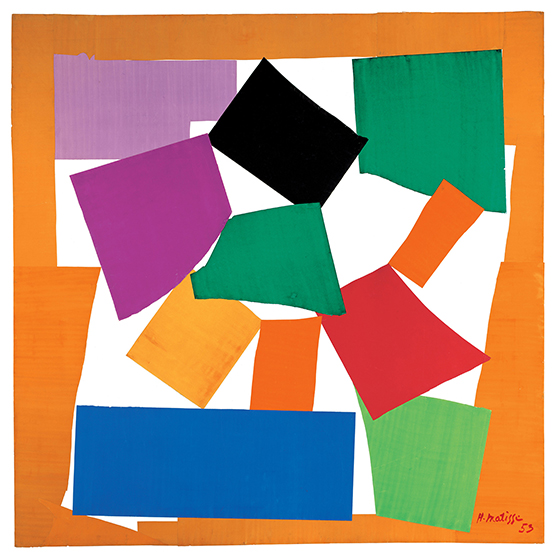 Exhibitions of the year Well, predictable but true, Matisse's cut-outs at the Tate in London and then MoMA in New York were extraordinary – grouped together in one show for the first time. Sadly, in London it overshadowed the Malevich show which was also a revelation.
Less obvious, but equally enjoyable was Constructing Worlds: Photography and Architecture in the Modern Age, (still on at the Barbican until the 11th of Jan and quite wonderful).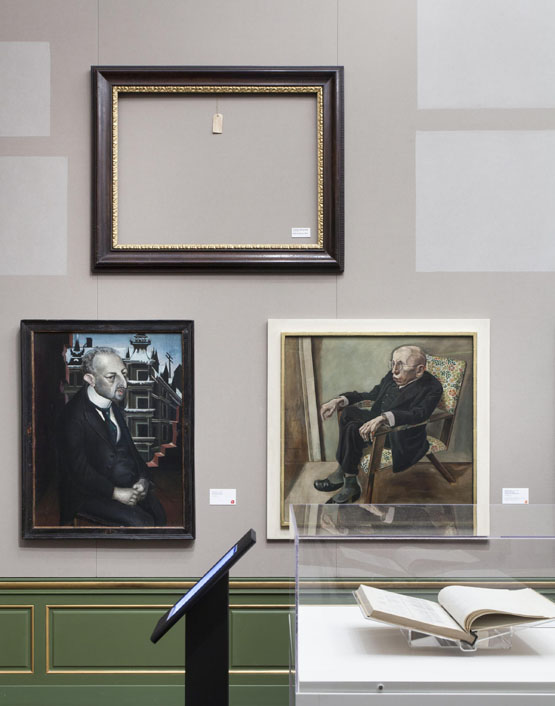 Not really 'enjoyable' in the strictest sense of the word, but unforgettable nonetheless was the Neue Galerie's Degenerate Art show which recreated what is left of the infamous Nazi show of the art deemed to be racially unsatisfactory that toured Germany in 1937 (but paradoxically proved to be hugely popular).
It won't be long, of course, until the Gurlitt Hoard will be on show at the Kunstmuseum Bern, in its own way a degenerate/looted art collection all of its own. Figure that one out of you can - but - what with FIFA, Nazi Art, Nazi gold, etc we think Switzerland needs to start hiring some decent PR consultants.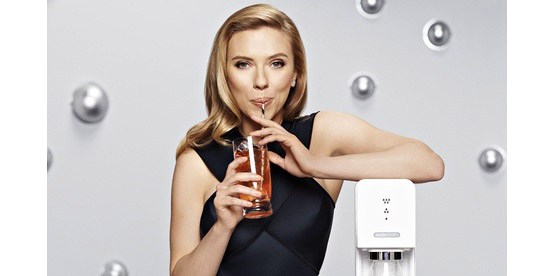 Media controversies of the year? Well, it's a toss-up between Scarlett Johansson's very public fall-out with Oxfam over some poorly positioned Israeli factories, and, of course, Jeremy Paxman leaving Newsnight.
Biggest type story of the year (if that isn't an oxymoron) would have to be the nasty looking disagreement between Hoefler and Frere-Jones. Next time, agree a contract, that's our tip…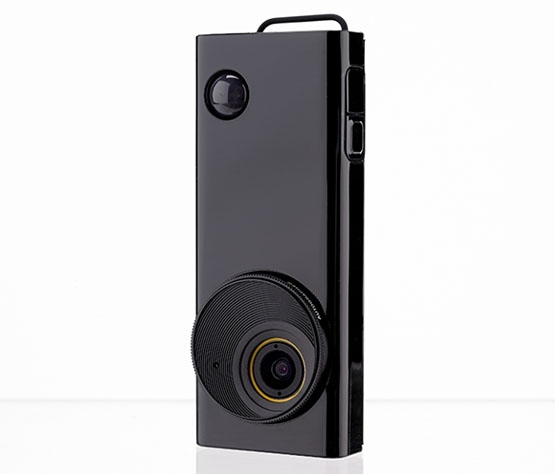 The kit we really wanted but nobody bought us We loved this, the Autographer, a wearable camera that seems to be a step towards google glass, without the ridiculous looking spectacles. You simply wear it, clip it, hang it round your neck, and it takes images automatically, for up to 12 hours. If Autographer want us to do a test drive, we're here.
This is great example of what you can do with it: a series of images shot by Magnum photographer Steve McCurry.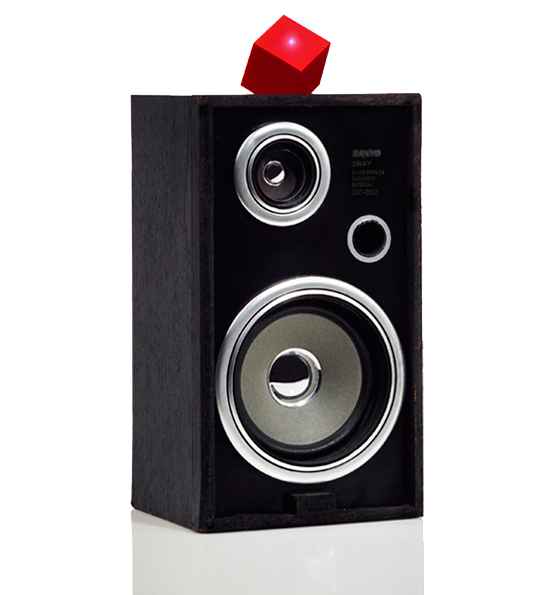 We also really, really want a VAMP, which turns your spare speakers into viable bluetooth amplifiers after a successful kick starter kickstart.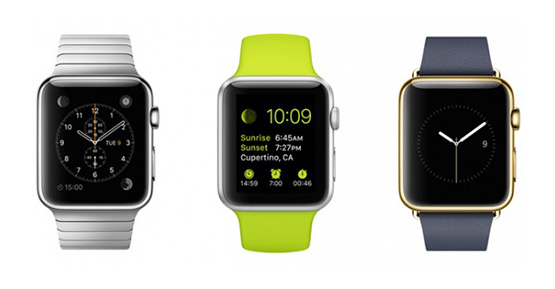 The ideas we can't wait for in 2015 Predictable, but true - we'd really like an iWatch, sorry make that the 'Apple Watch'. True. Strikes us as imperative that we keep an eye on our 'vitals' at any time and if there's a waterproof one well, people are REALLY going to talk at the pool (but a quick search suggests that actually there may not be one, yet).
Back to reality, briefly, we've got high hopes for the Fujifilm X-Pro 2, given that still all we can do re the Leica range is gaze at how the new ones are carved by Tibetan monks out of a single chunk of plutonium, or something.
And, just maybe, a simple innovation like Solar Roadways might get a bit of traction. Maybe.
That seems to be it. Over and out for 2014 from us, Thought for the Week will return early January. Have a good one, dear readers...
Follow johnson banks on twitter @johnsonbanks, on Facebook or sign-up for our newsletter here