Rosie Arnold: Second Thoughts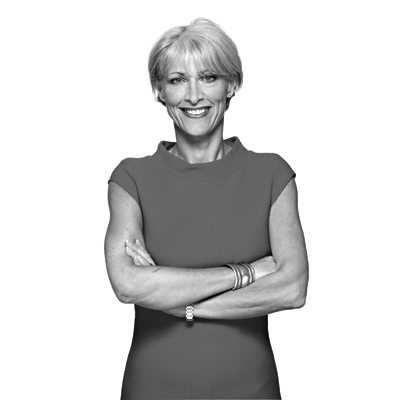 This is number six in our Second Thoughts series, following on from our interviews with Andy Altmann, Simon Waterfall, Nicolas Roope, Michael Bierut and Dick Powell. In case you missed why we're doing this, the same series of questions are asked to well-known design and creative people. This week, Rosie Arnold.
Rosie joined BBH straight from art school in 1983, and has been there ever since. Rosie's work includes the famous 'œIdeal Woman' TV ad for Lynx (Axe) deodorant, which won a Cannes Gold; the iconic TV ad for Pretty Polly tights, Levi's jeans 'œShrink to Fit' poster campaign, work on The Independent, TAG, Robinsons, and more recently she is behind the latest campaigns for Yeo Valley. Her work has amassed many awards including six Cannes Gold, six D&AD pencils and three Campaign Golds.
How old were you when you first suspected you could become an art director? I always loved art but I thought I first discovered the job when I started at Central St Martins, but much to my amazement I found an old career advisor's report on me when I was 12 and it suggested art direction!
Did you see or experience something early in your life that was a significant influence? When I was a child I used to arrange flints and pieces of broken crockery I found in the garden as if they were museum artefacts. I loved the display cases I saw in the Russell Coates Museum in Bournemouth.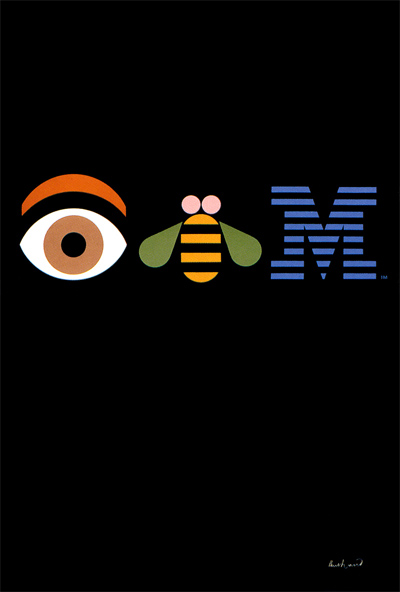 Paul Rand's famous Eye-Bee-M poster for IBM
Who were your early heroes (and what do you think of them now, in retrospect)? Paul Rand who I still worship.
What's your recurring dream (or nightmare?) Always to do with being trapped somewhere very high up.
I had one a few weeks ago where I was on an external fire escape 4 floors up , all the doors back into the building were shut tight, there was no bridge to the other side just a 100ft drop. Freud would have a field day.
Describe the worst boss or client you've ever had. Actually it was a director. Treated me like a little girl.
What's your worst Apple-z ('˜undo') moment? Deleting a whole tricky section of a speech I was writing.
What do most people cite as your best/most well known piece of work? I think it would be the work on Lynx but as ever I hope it's the project I'm working on now.
What do YOU think is your best piece of work? Why? I always think it's the next thing I'm about to do.
What font would you choose for your gravestone? Centaur as it's classic and elegant. I also love the capital R and as that's at the beginning of my name it would look wonderful.
What wins, ideas or style? Hmmmm hard one but reluctantly I'd pick ideas.
People have different ways to stay enthused, excited and interested in what they do for a living? What's yours? I love ideas and always will. I see and do as many different things as possible and whenever I see anything I like I feel my energy and enthusiasm recharge. It can even be as simple as a pattern on a leaf.
When and where do you have your best ideas? When I have stopped thinking about the brief and am relaxing - usually cycling to or from work.
Seeing, smelling, touching, hearing, tasting. You have to give up two. Which ones? Touching & smelling.
If you could travel back in time, just once, and give yourself a few words of advice, what would they be (and when would you say them?) Buy the house by the park even though its smaller. 23 years ago.
Do you still draw or has the computer taken over? I still draw, I'm pretty rubbish on computers actually.
What's the worst design crime you've seen (or committed?) I wouldn't like to say.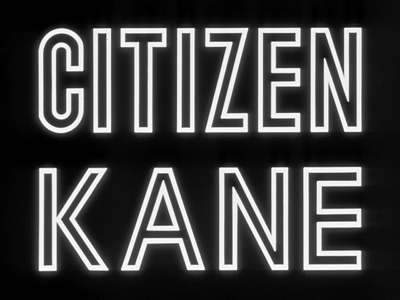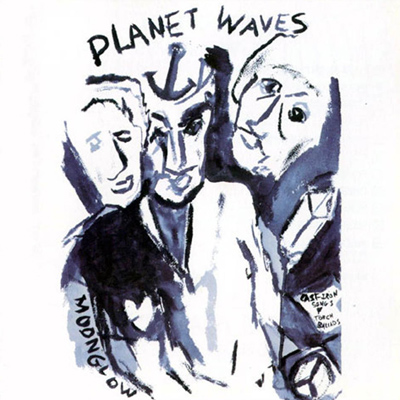 Cover of Planet Waves by Bob Dylan
You can only watch one film, read one book, listen to one album and eat one type of biscuit. What would they be? Citizen Kane, The Way We Live Now by Anthony Trollope and Planet Waves by Bob Dylan. I'm not keen on biscuits so can I have milk chocolate instead?
Let's say it all goes pear-shaped. What's your back-up plan? Cornwall.
Many thanks to Rosie for taking part in Second Thoughts.
Follow johnson banks on twitter @johnsonbanks, and feel free to suggest who we should ask next #2ndthoughtsΒ