The right age to lose it?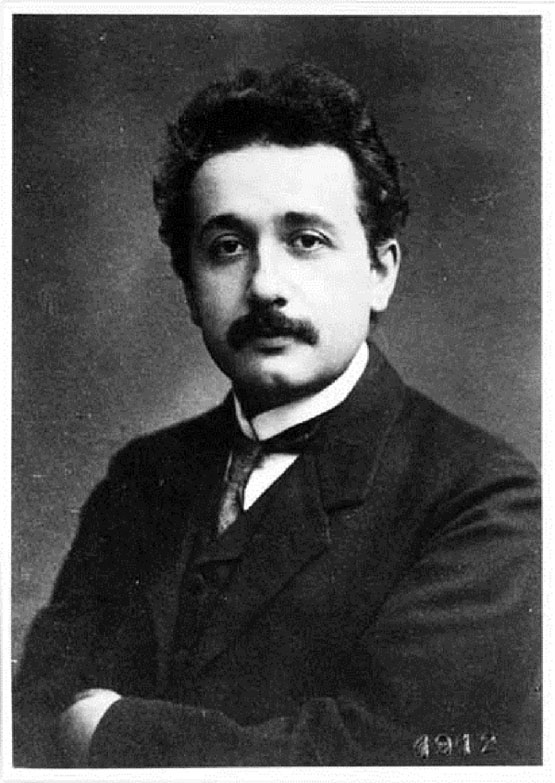 A rare picture of the young Albert Einstein
I've read a lot of books on science recently. Partly for our Science Museum work, partly for a project for a famous science writer and partly, well, just for interest.
Some of this has been fascinating. Driven by Walter Isaacson's great book on Steve Jobs, I then read his biography of Einstein. Fantastic. I've read about Oppenheimer then tried to understand quantum physics by mugging up on Dirac. I've even read a book on equations. (Didn't understand much of that, if I'm honest).
Now I have residual science knowledge. The value of this is of course debatable, but at a recent evening of horror known more colloquially as the 'school quiz night' I amazed my table by knowing not only about Schrödinger, but also his famous theory about a cat. Yes. Respect from all, a bonus point and pass the dodgy red wine.
Quiz-night trivia aside, what's this got to do with design? Well, these famous scientists all seem to have one thing in common – if they are going to make an earth-shattering breakthrough, it comes early.
Even at 16 Einstein was peering at himself in a mirror and wondering if it would be different if HE were also travelling at the speed of light (as you do). Less than ten years later in his annus mirabilis he published (in 1905) the four papers that would turn 20th century physics upside down. English genius Paul Dirac effectively had his eureka moments both in the twenties and his twenties: the rule of thumb in maths and science seems to be that if a groundbreaking discovery is coming, it will come early. Fermat's last theorem was eventually proved by a 42-year old, almost unheard of in mathematical circles.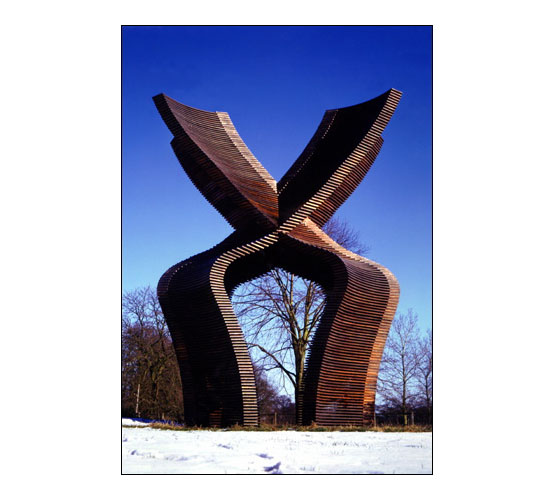 Heatherwick used sheets of exterior grade plywood to form a gazebo for Terence Conran
Now, does this rule apply in design? The great unveiling of talent that are the summer degree shows could be the instant flowering of countless design geniuses. But, assuming for a moment that we are not all Thomas Heatherwick (Terence Conran commissioned him after his show), leaving college is just the beginning of the next chapter. That chapter being work, where everything is re-learned and life reverts to being back at the bottom of the food chain.
It's been said that designers train in their twenties, make their name in their thirties and consolidate in their forties, and there's a lot to be said for that edict. But what happens next? Do designers of a certain age just stop having good ideas?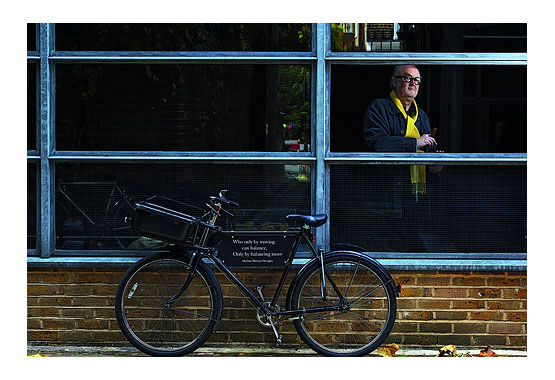 John McConnell photographed by Philip Sayer
Design companies have different ways of dealing with this. Partnerships like Pentagram are, in theory, always on the look out for the younger and brighter to allow the older and wiser to gently bow out (try telling that to John McConnell, who, though he has 'left', still has a desk in the London office). All partners must approve of the new recruit, which makes it tough for anyone in their twenties (and probably their thirties too) to have reached the requisite level.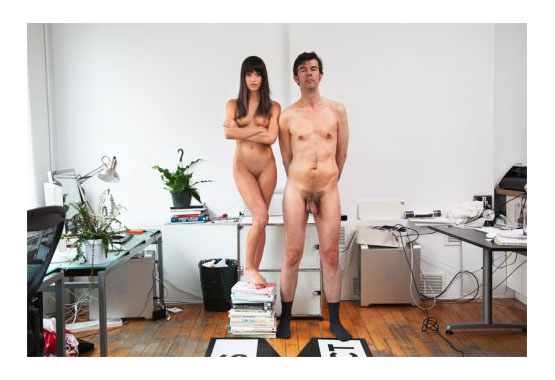 Others develop labyrinthine structures from junior to worldwide creative director and everything in-between. These layers give a sense of importance and keep the business card printers busy but also, in theory, bring through the next generation of leaders as they gently climb the ladder. Even design greats like Stefan Sagmeister have an eye on succession with his recent decision to share his business with Jessica Walsh, a young designer decades his junior.
Some companies try to 'pass the baton' but this doesn't seem to be spectacularly successful. Think of Chermayeff and Geismar's great portfolio, then look at some of their recent projects. Any company would have struggled with the loss of Marcello Minale, and the company he left behind, Minale Tattersfield, are not an epicentre of British creativity any more (sorry). The baton pass can fail, as it did for Mike Dempsey and CDT when their succession planning essentially fell apart (as did the company).
Some designers of course go 'supernova' for a period then lose their sparkle. It's not really that long since David Carson up-ended graphic design but now he seems to just be the perennial no-show on the world's conference circuit.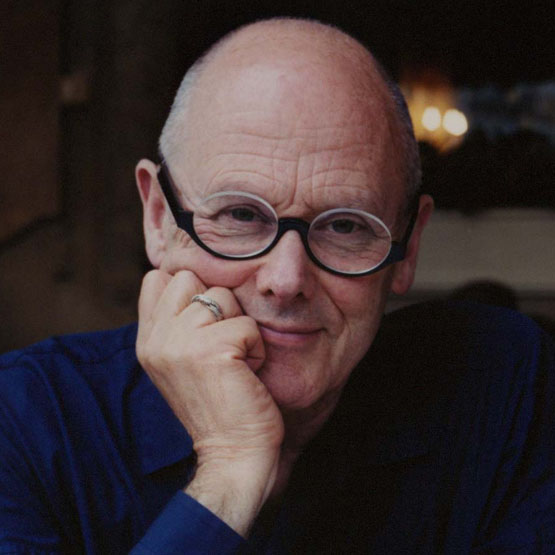 But there's another type of designer and thinker who just seems to keep on going, and going. Think of Wally Olins, Michael Wolff, Paula Scher – all still working in their 4th and 5th decades as designers and thinkers. For them this is never work, just play.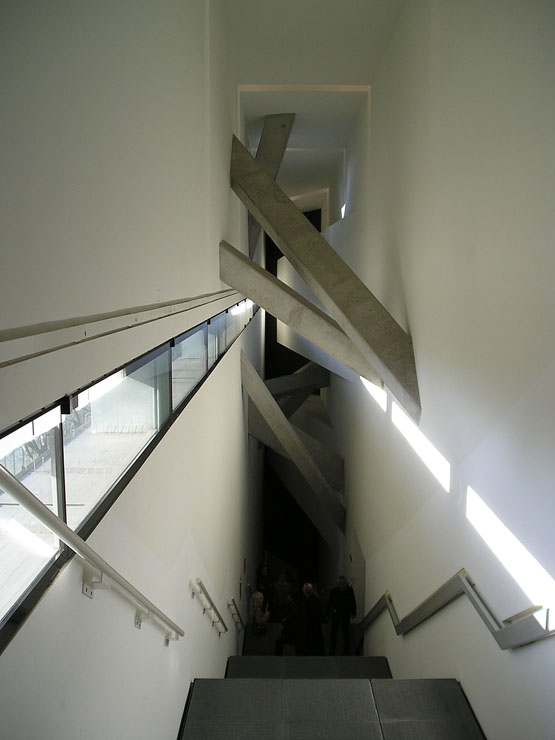 Daniel Libeskind's Jewish Museum in Berlin photographed by Emily Alkema
And in related fields, architects and composers often don't even get in to their stride until their 50s and 60s - Daniel Libeskind didn't finish his first building until the age of 52 and Beethoven kept knocking out some of his most admired work into his fifties whilst battling illness and deafness.
If you're reading this and you've lost your love of creativity, and it's become just a job, well perhaps it's time to think again. But if every morning is spent looking forward to the next challenge, well how lucky you are.
By Michael Johnson
This piece was originally written for Kyoorius magazine
Thanks to Graham Farmelo for a few pointers and suggestions
Follow johnson banks on twitter @johnsonbanks, on Facebook on Wikipedia or sign-up for our newsletter here