Up close in Whitstable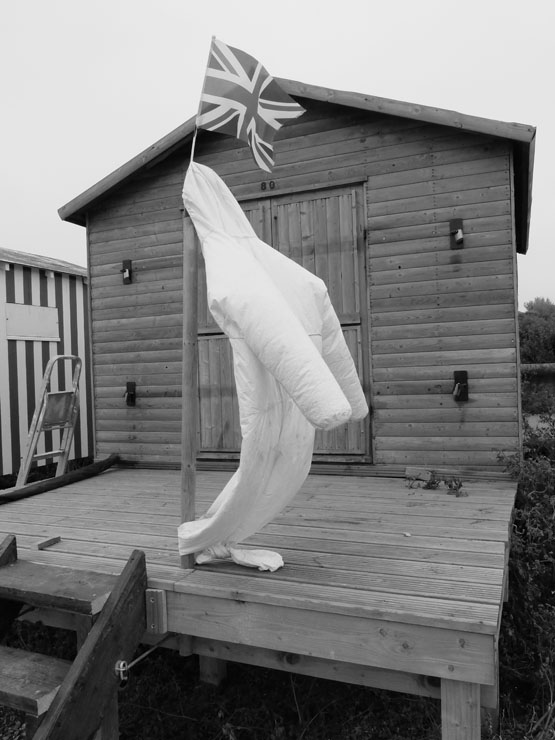 For some reason, all of our recent visits to the South-East British coastal town of Whitstable have been out of season.
This weekend, everything was different, and the town's famous beach-huts were open and mostly occupied.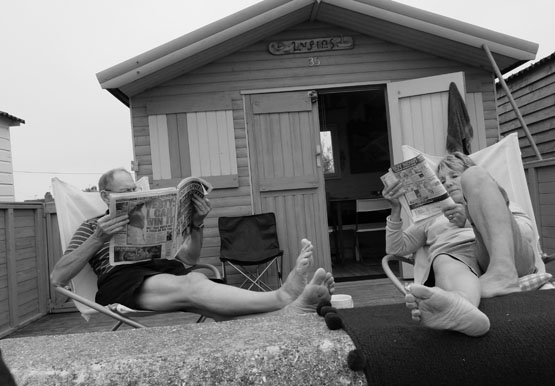 One of the odd things about the huts is their proximity to the path. So anyone walking along with an inobtrusive camera can take surreal snaps of these huts, their owners, dogs and windsocks.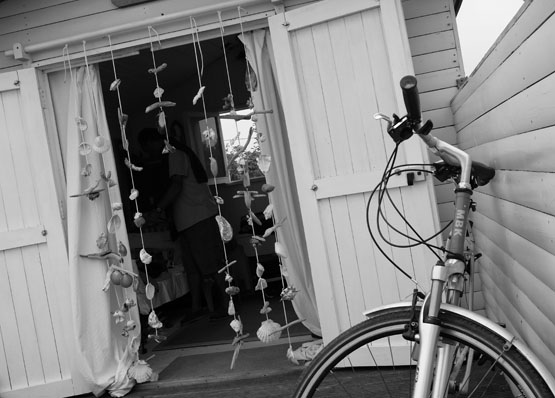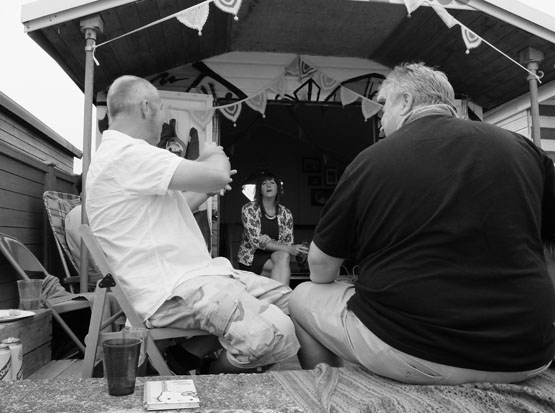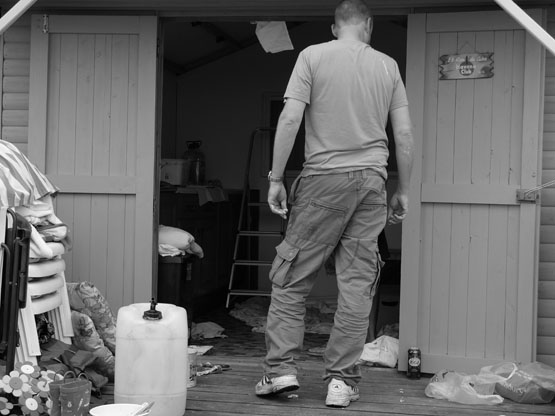 The door sign says 'Havana Club'.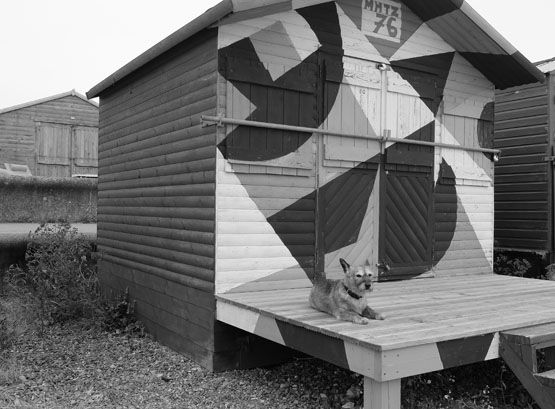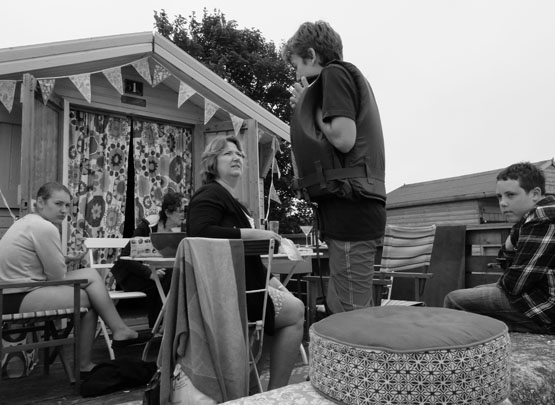 Not sure if the kids are having such a great time.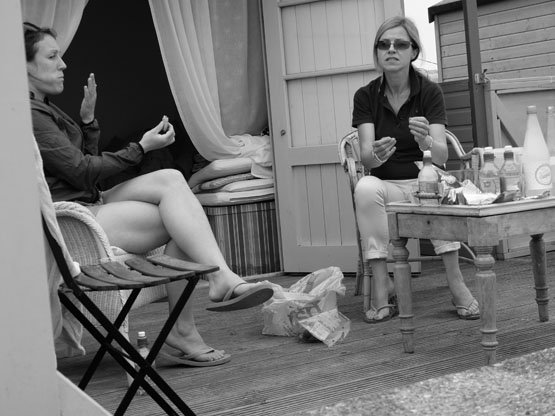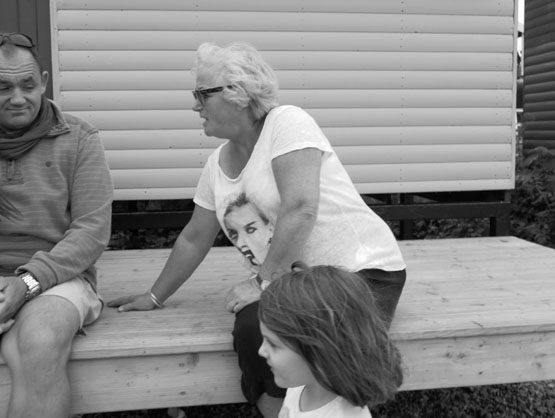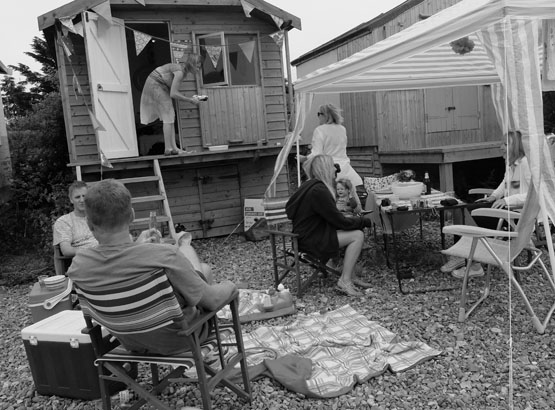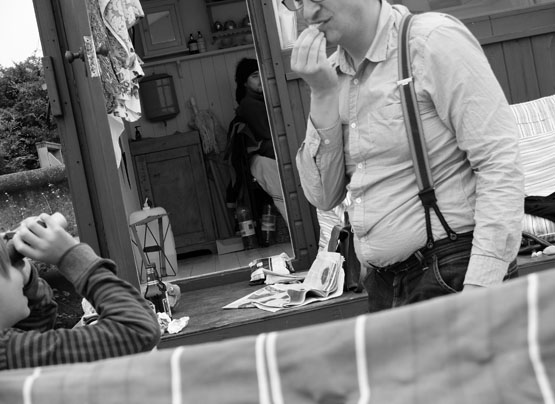 There's a mystery man in the hut.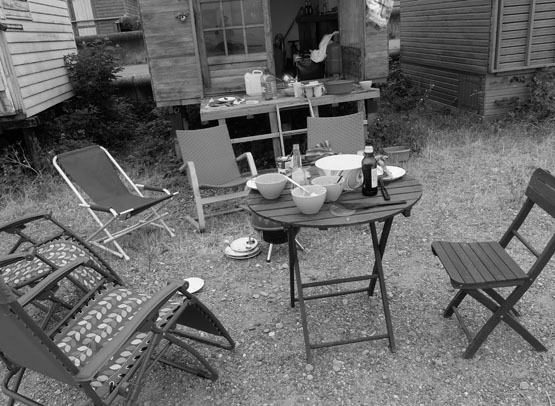 This one was a little like the Marie Celeste.