The task for many charities is to differentiate themselves from the competition. A heart charity must be clearly different from another, as must one cancer charity from it's rivals. But when we started work with the Cystic Fibrosis Trust, the issue wasn't their work versus someone else's, but the fact that the condition itself was chronically misunderstood.
The background
In discussions and research, it became quickly apparent that the condition is widely misunderstood. Most people don't understand what it is, or what it does, until someone close to them is affected by it. They soon discover it's a life-shortening genetic condition – only half live to celebrate their fortieth birthday.
The faulty gene is carried by over two million people in the UK, most of whom have no idea. If two carriers have children, there's a one in four chance their child will have it, which slowly destroys the lungs and digestive system. It kills thousands worldwide and is carried unknowingly in the genes of millions. It's often invisible to the naked eye yet destroys lives, stopping them short, inflicting hardship and distress on those affected, their families and carers.
The general awareness and understanding of cystic fibrosis among the general public was very low – people weren't clear what cystic fibrosis is or does, how they can or can't catch it and what it means on a day-to-day basis.
Stumbling across an idea
As the research stage progressed, we noticed the 'is' at the end of 'fibrosis' and talked briefly in one workshop about how the charity could activate the 'is' in their name. The next day several emails arrived about this idea, but we concentrated on agreeing the brand narrative. Eventually the discussions turned to naming, and the 'is' idea returned – because we had all realised that creating a scheme for a misunderstood condition that continually clarified it was a 'gift' that had to be accepted.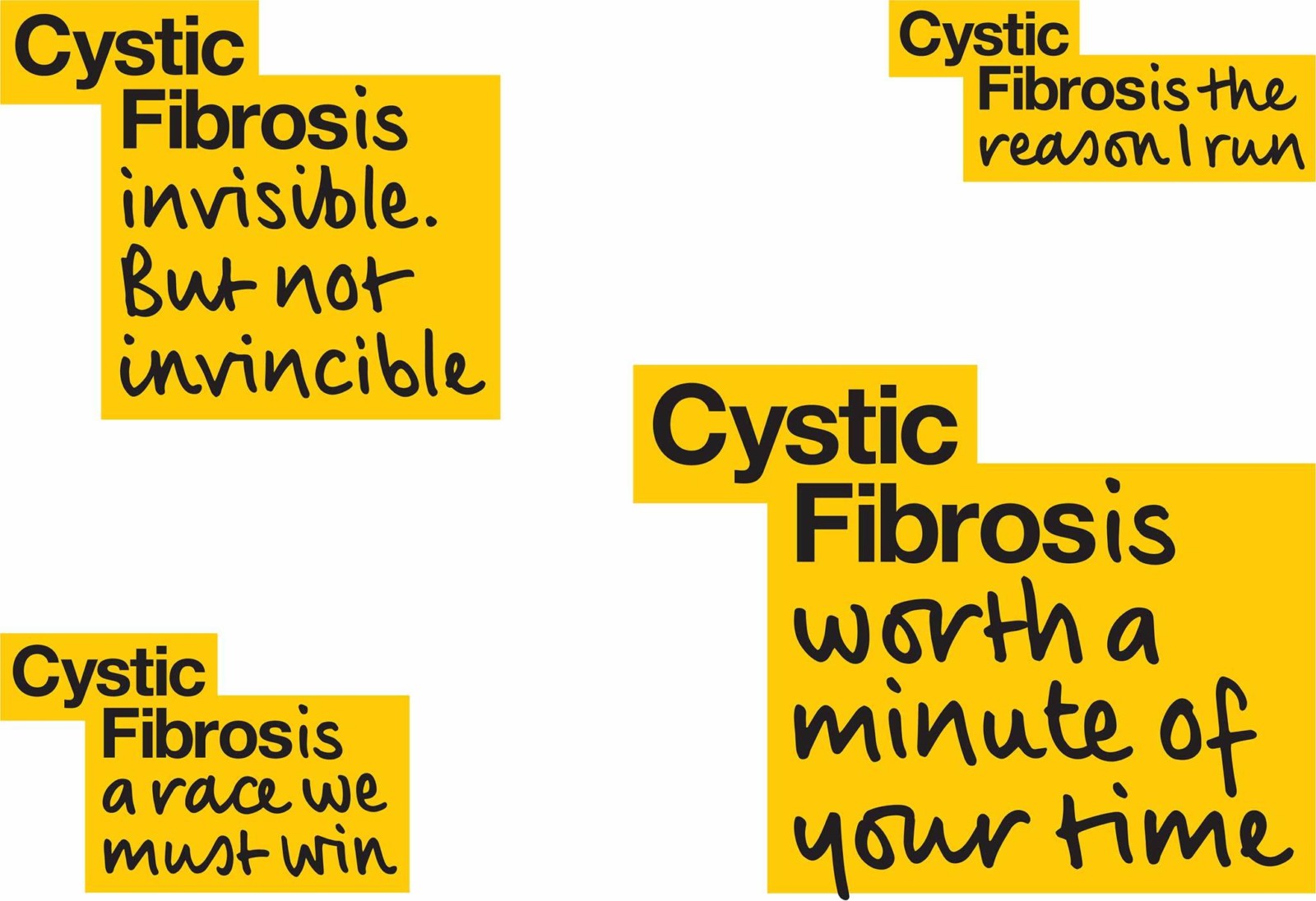 Quickly we developed a route that allowed dozens of statements about the condition, and about the charity itself, effectively forcing it to always explain what it is, does, and why they are here. Some are simple: 'cystic fibrosis why we're here', some uplifting – 'cystic fibrosis a battle we must win', some hard-hitting – 'cystic fibrosis a life sentence'.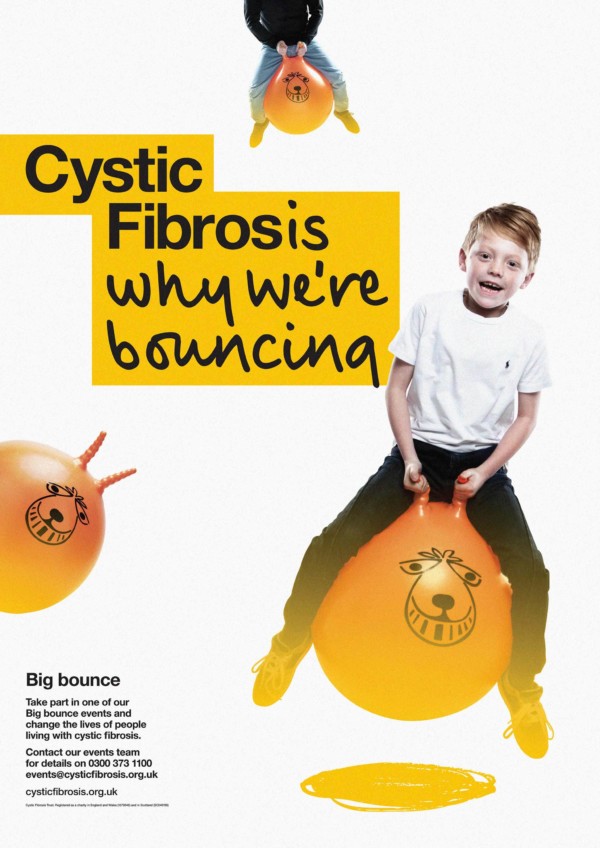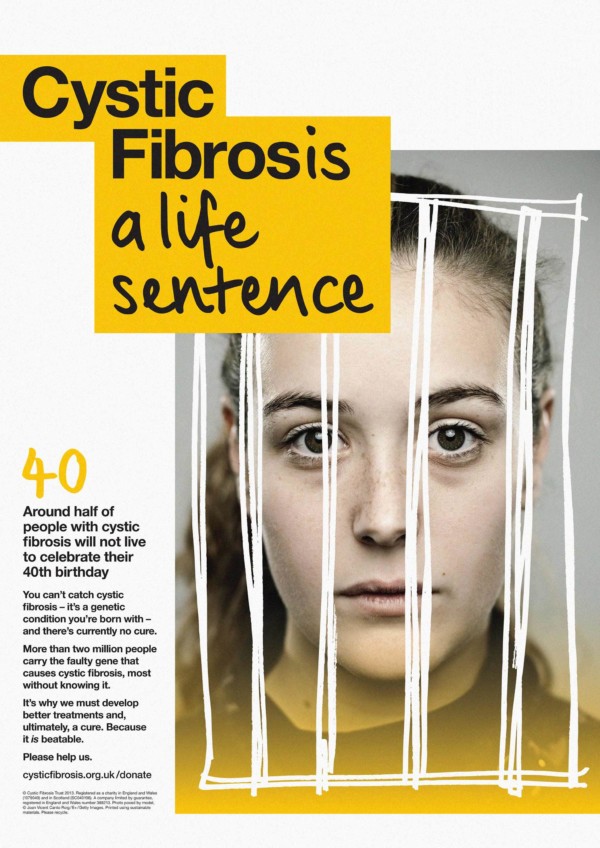 Developing a toolkit to match
As with many charities they are short of funds and can't afford big marketing campaigns, we have effectively made everything they do part of one big 'is' campaign. We commissioned a new set of positive images of cystic fibrosis sufferers that were subtly tinted with the charity's core yellow colour – hinting at the presence of cystic fibrosis without actually showing or saying it. We also created a bespoke hand-writing font, used throughout all elements to keep the design scheme friendly and informal.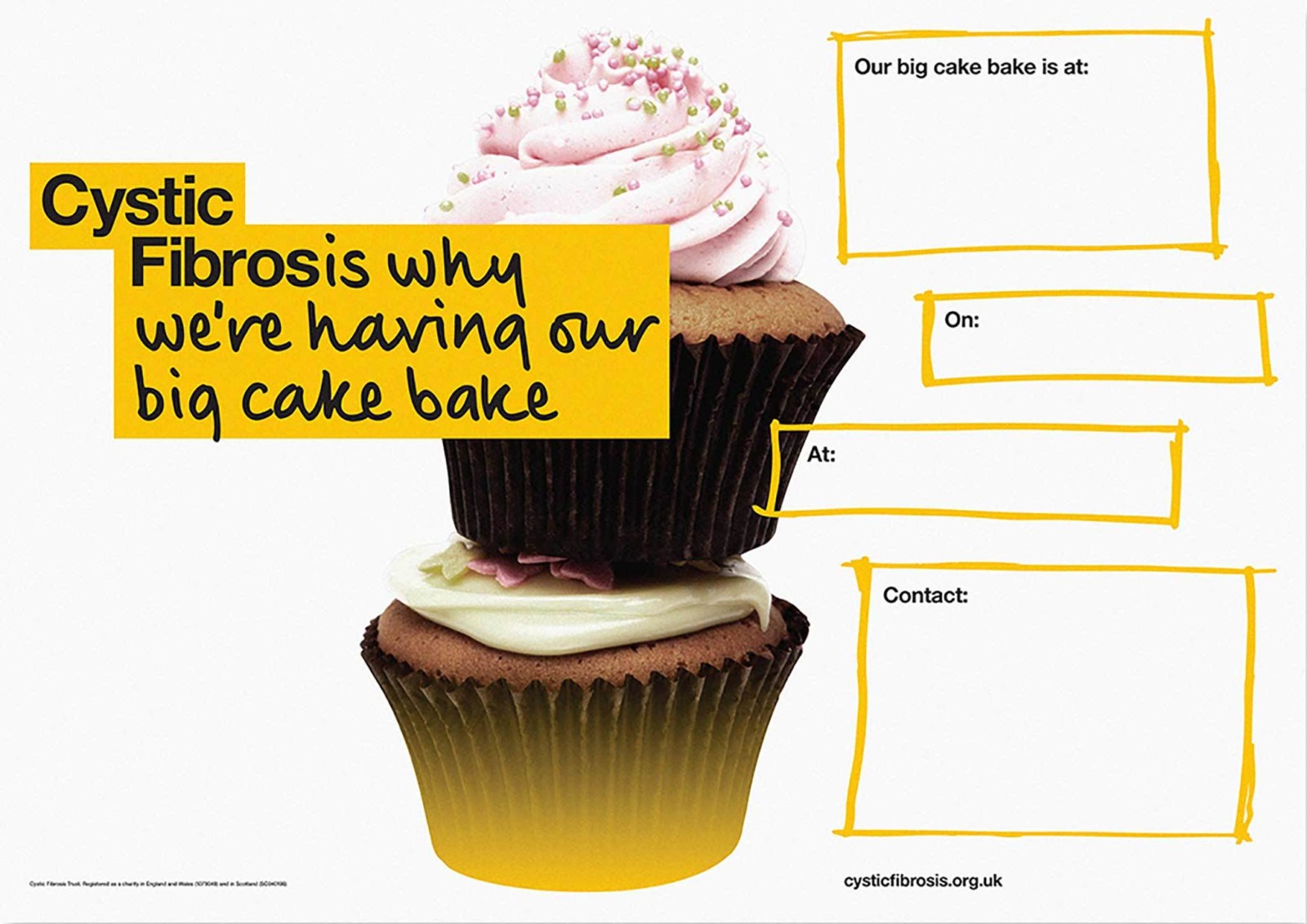 The cystic fibrosis community is very active on behalf of the charity so several of the applications allow event posters and leaflets to be overwritten by hand, or to be easily templates and adopted. The new 'language' for the organisation is everywhere across the building, from stairwells to office walls, across their head office, and on merchandise.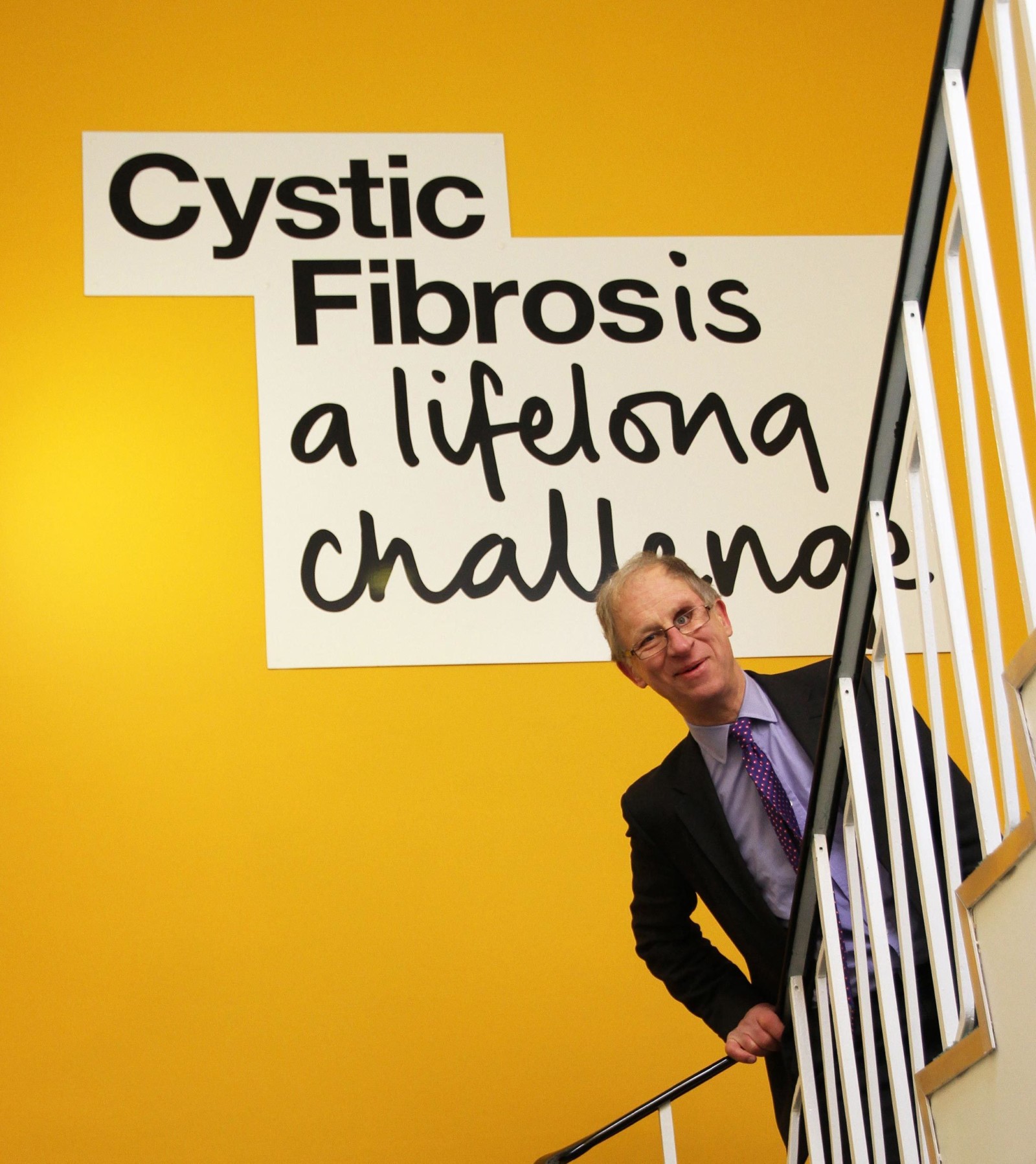 An animated film was prepared for launch which simply asked those with the condition and employees of the trust what it 'is' for them. For a small charity with no significant advertising spend, this represents a major step-change in activity in their pursuit of greater awareness, and ensures that every single piece of work will fight hard to increase the public's knowledge, and their support.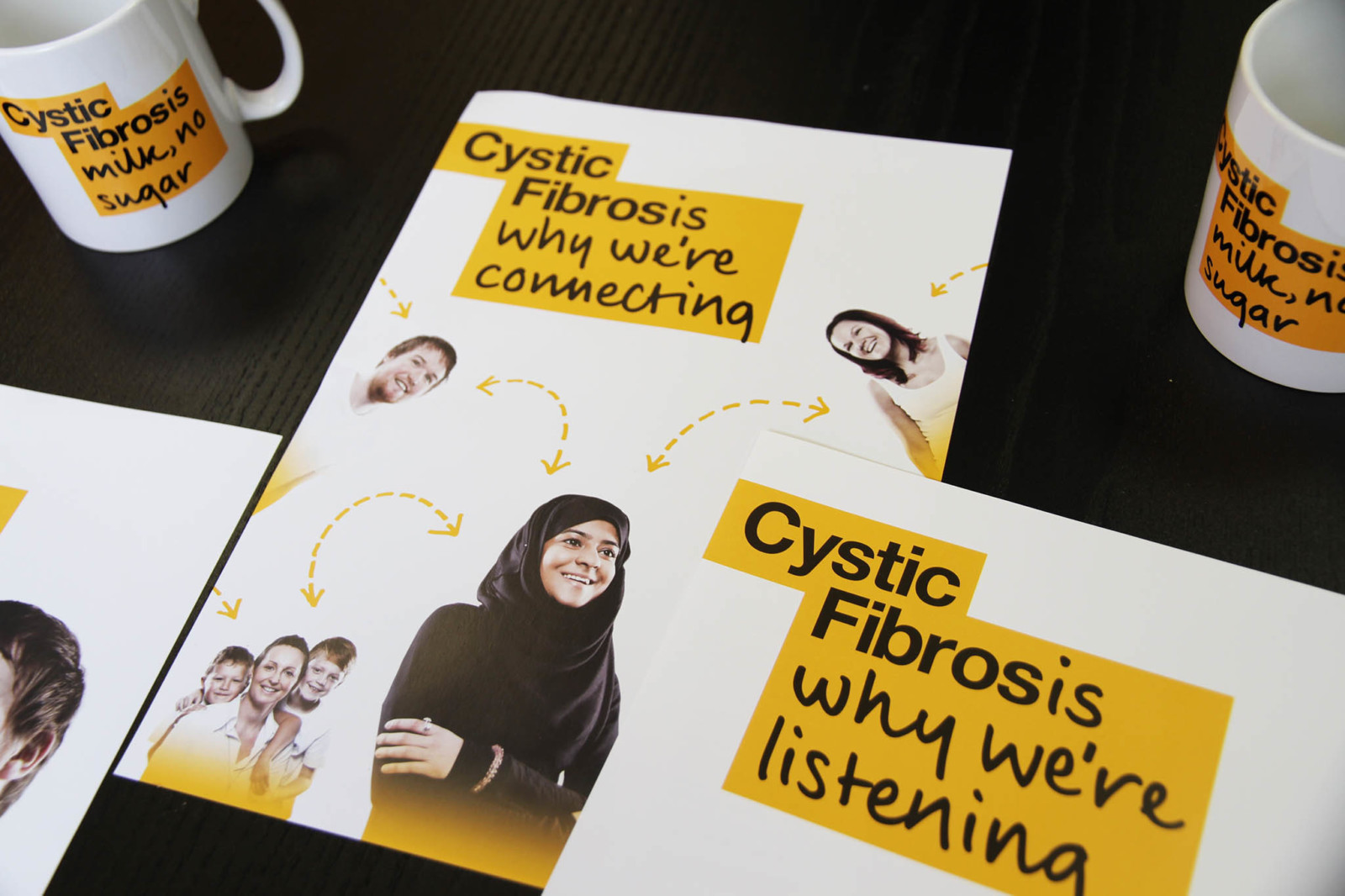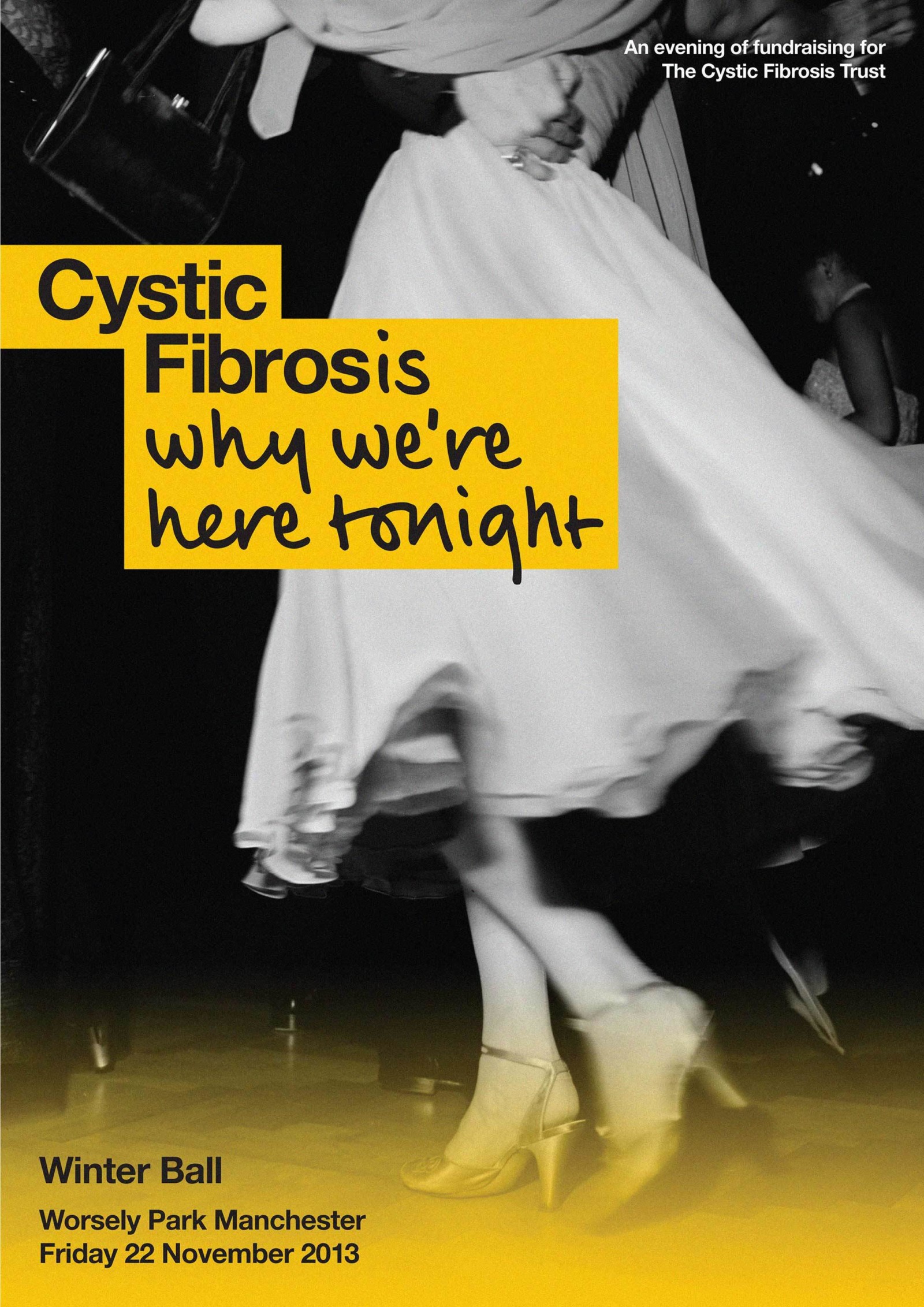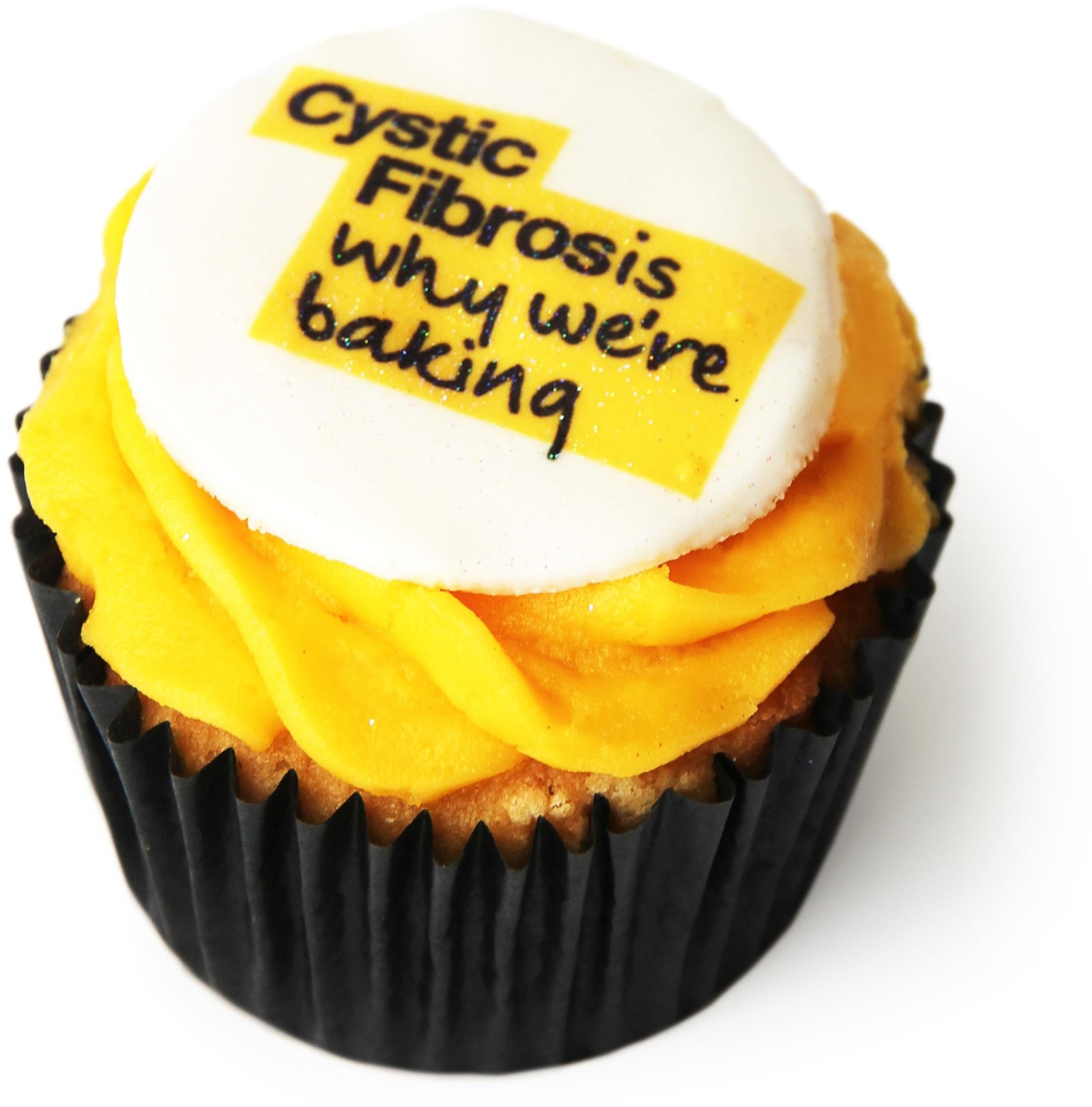 Awards
2014 D&AD | Writing for Design / Writing for Brands | Wood Pencil
2014 Brand Impact Awards | Not-for-Profit - Programmes | Winner
2014 Brand Impact Awards | Not-for-profit | Shotlisted
Credits
People and product photography: Christopher Ball
Typeface: Nick Cooke
Website: Reading Room
Animated launch film: Sebas and Clim