Nobody disputed the idea of a key aid charities working together in times of crisis. But the Disasters Emergency Committee, or DEC for short, often weren't in the public eye long enough to raise their brand profile, didn't make enough impact when they initiated appeals and were losing support from some of the key members of their coalition.
The DEC was set up over 45 years ago to fund-raise collectively in times of significant crisis, and to enable the major broadcasters to make public televised appeals for a group of charities, rather than singling out one for special treatment.
When we began our work, they consisted of 14 major aid agencies (including those as large as the British Red Cross, Save the Children and Oxfam), but the status of the collective was strained. The smaller- to medium-sized agencies were generally supportive of working together, but there were some misgivings amongst the larger ones.
Together we're stronger
Since 1963, we've galvanised the public to give. When disaster strikes, we unite 14 of the UK's leading aid agencies and act. We raise awareness and raise millions to save lives, livelihoods and rebuild shattered communities.
Brand strategy and narrative
Our task was wide-ranging and strategically challenging – to assess the validity of the 'idea' of the DEC and find a way for it to clearly state its purpose and still recognise its constituent parts. It also needed to make much more impact during an appeal, whilst allowing member agencies to fundraise on their own behalf as part of one co-ordinated campaign.
Just the research and strategic side of this project took over a year to resolve as we navigated our way with one overall client and 14 members, all with equally valid views. Eventually, the majority view prevailed – that the DEC was still effective, still meant something, and, if strengthened, could still play a key fundraising role.
We gathered agreement around a simple core idea, 'together we're stronger' and three key brand foundations: they are there to galvanise the nation to give and the members to work together, amplify the appeals to the highest level, whilst retaining peoples' trust to do the right thing with the millions raised.

Brand identity
Agreeing the design route was equally challenging. Finally we reached a clear strategic decision — either to pursue a route that expressed their 'togetherness' – so about 'how' they do what they do. Or a route that expressed their reason to exist – to help in times of crisis (an idea about 'why' they do what they do).
Rightly, the idea about 'why' won through – by using a system of concentric, 'seismic' rings, we could impart both a sense of emergency to the DEC and brand each individual appeal.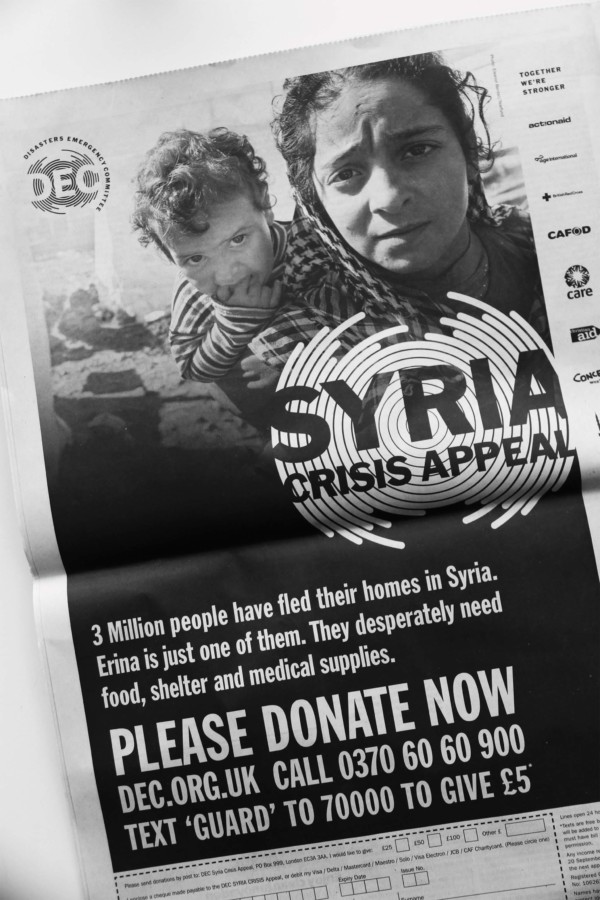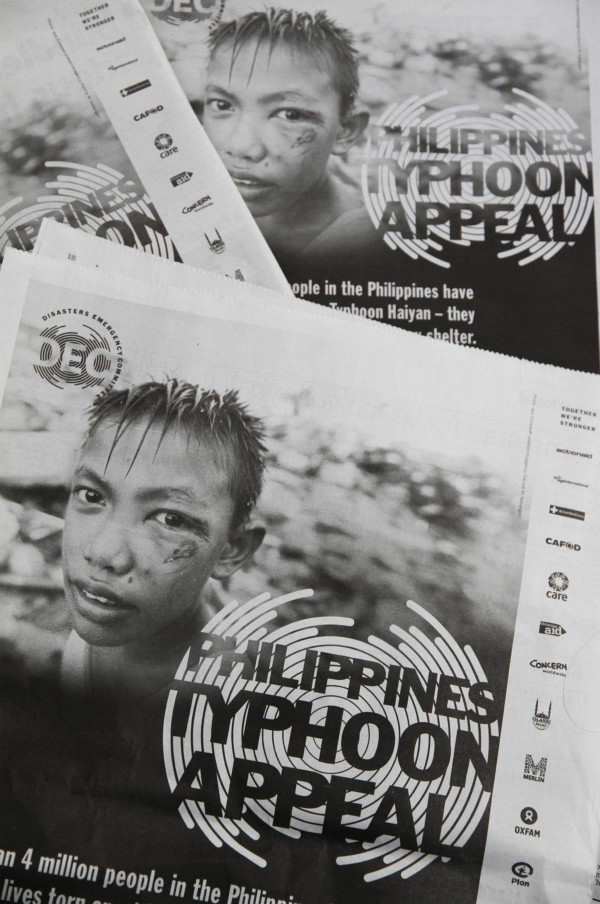 Here you can see this idea in action across a variety of the appeals held in the last few years. For each appeal, their collective profile is raised, but always as a support to the main appeal itself.
The idea of the concentric rings is being used across all the organisation's materials as a linking visual device, and permeates all of their printed and digital media.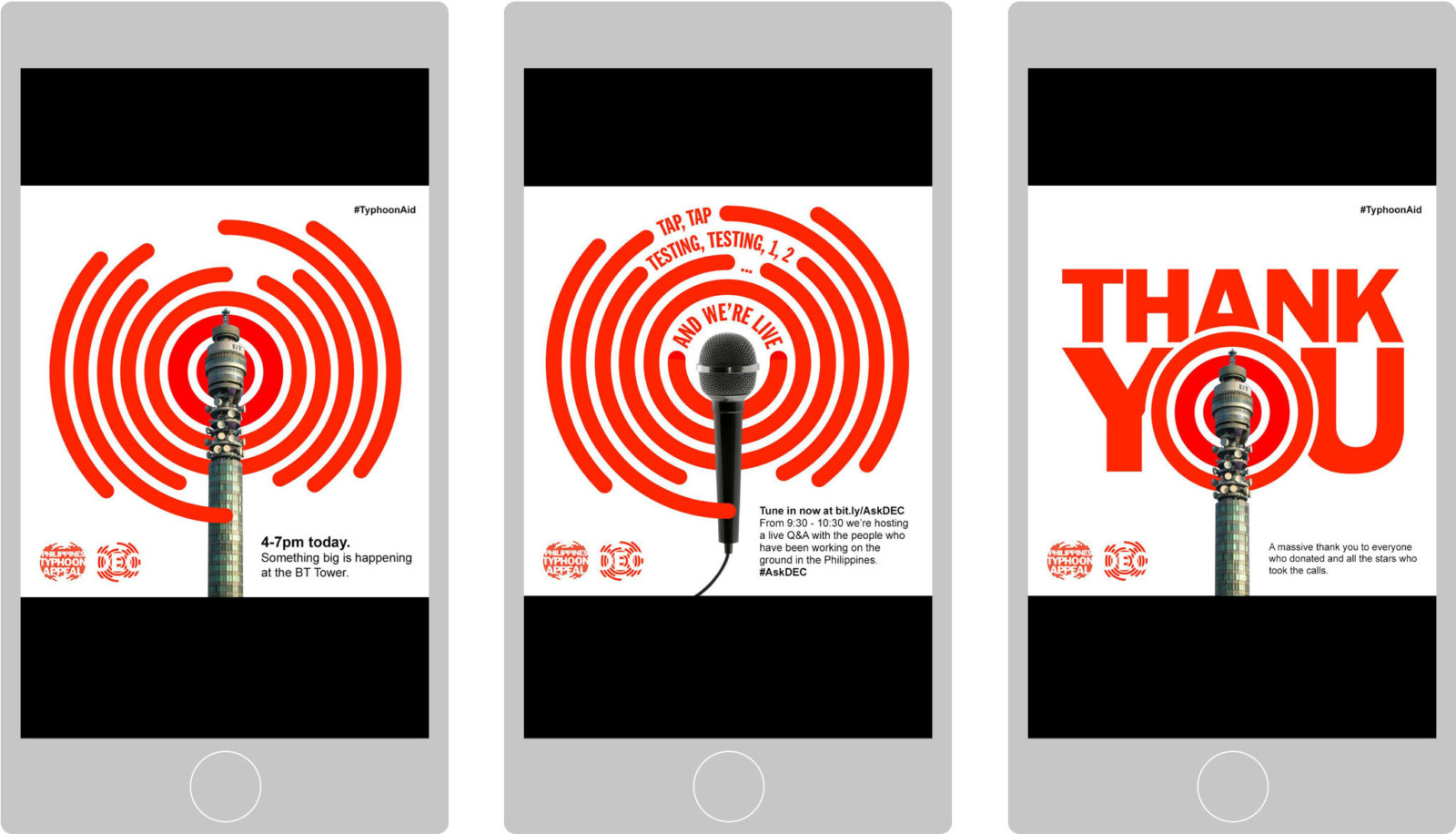 Social media posts designed by Sift Digital
For outdoor and advertising treatments, the DEC is always clearly linked to the appeal 'roundels', and the member agencies are used as an endorsing device down edges of the ads. For their own efforts during the appeals, the member agencies display a clear endorsing logo that states their membership and all members will use the same appeal name.
Impact
Since the re-brand in 2013, the organization has re-established its public profile in the UK. Where we can compare like for like, fundraising has risen dramatically. The 2009 Gaza appeal under the previous brand raised £8.3 million, whilst the 2014 raised £19 million, a 229% increase.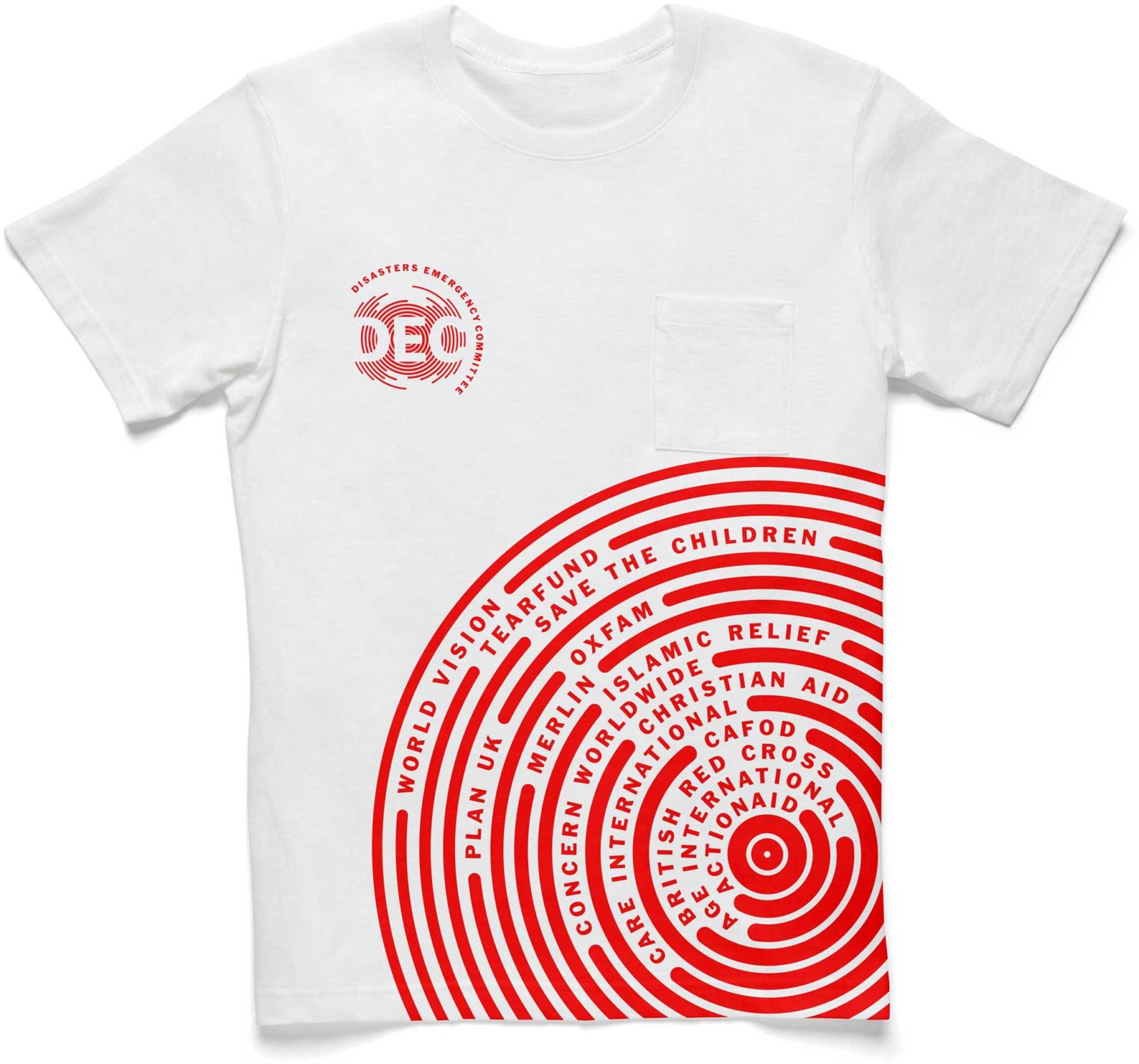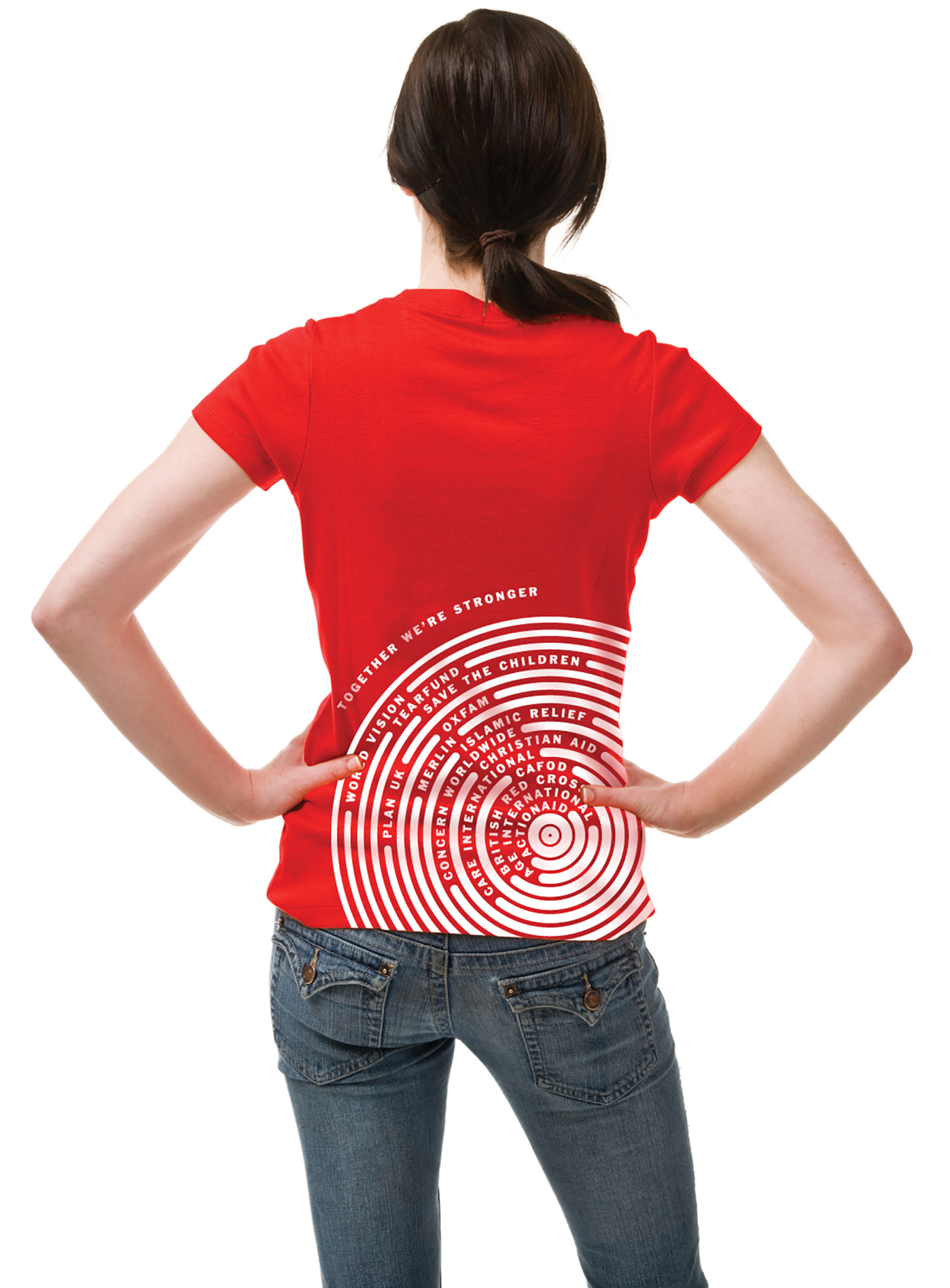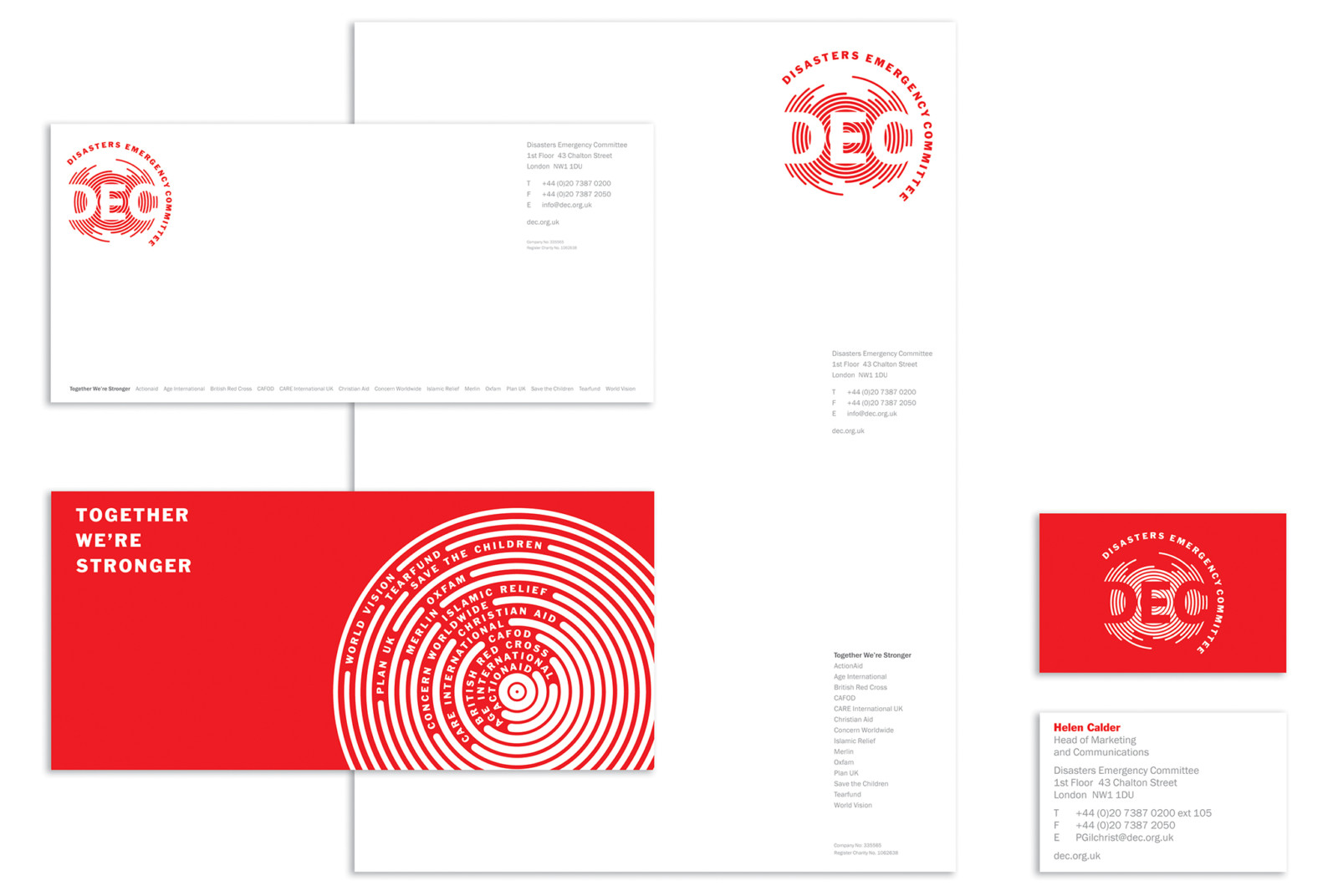 Awards
2014 D&AD | Branding / Branding Schemes/Medium Business | Wood Pencil
Credits
Website & social media: Sift Digital and Homemade Digital