When an old colleague rang to describe his new film production venture, he started to outline in quite precise terms what he wanted – a simple, graphic logo that he could place onto things and easily embroider onto merchandise. But when he revealed the company name was going to be 'Knucklehead', we were off and running immediately, but on a completely different track entirely.
As we started the brief for this company of film directors, we began drawing the name, 'Knucklehead' on the back of our hands. Once we had added a couple of eyes, and closed our fist? Well, that looked pretty much like a knuckle/head to us.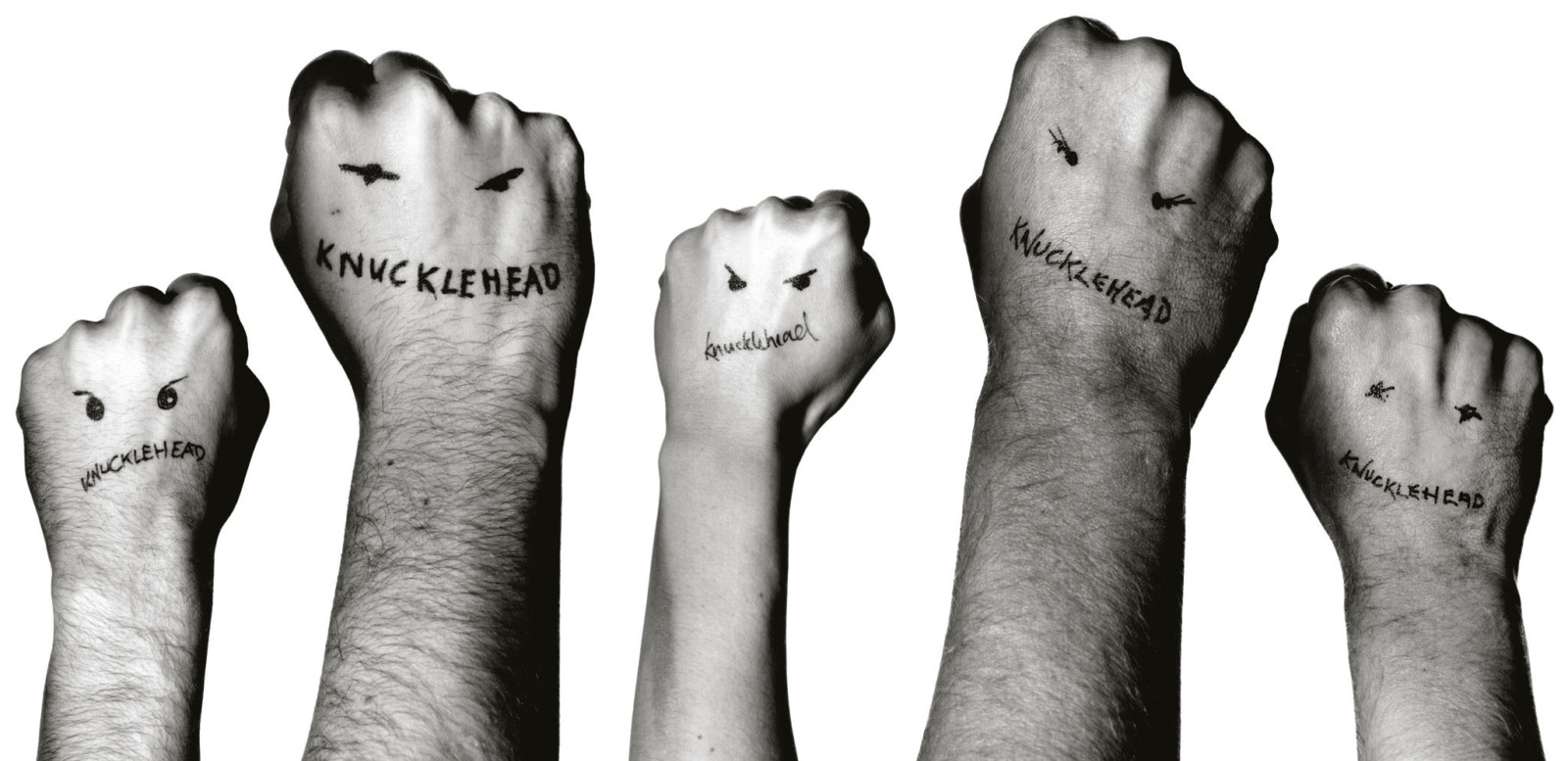 Their main clients, advertising agencies, are populated by busy people with crowded desks. So an idea that looked like nothing else in the market and would stick out was also very attractive. Once our client got used to the idea of not really having a simple symbol to embroider onto hats, they liked it too. By then we'd expanded the approach to involve a series of different hands, carefully shot in black and white.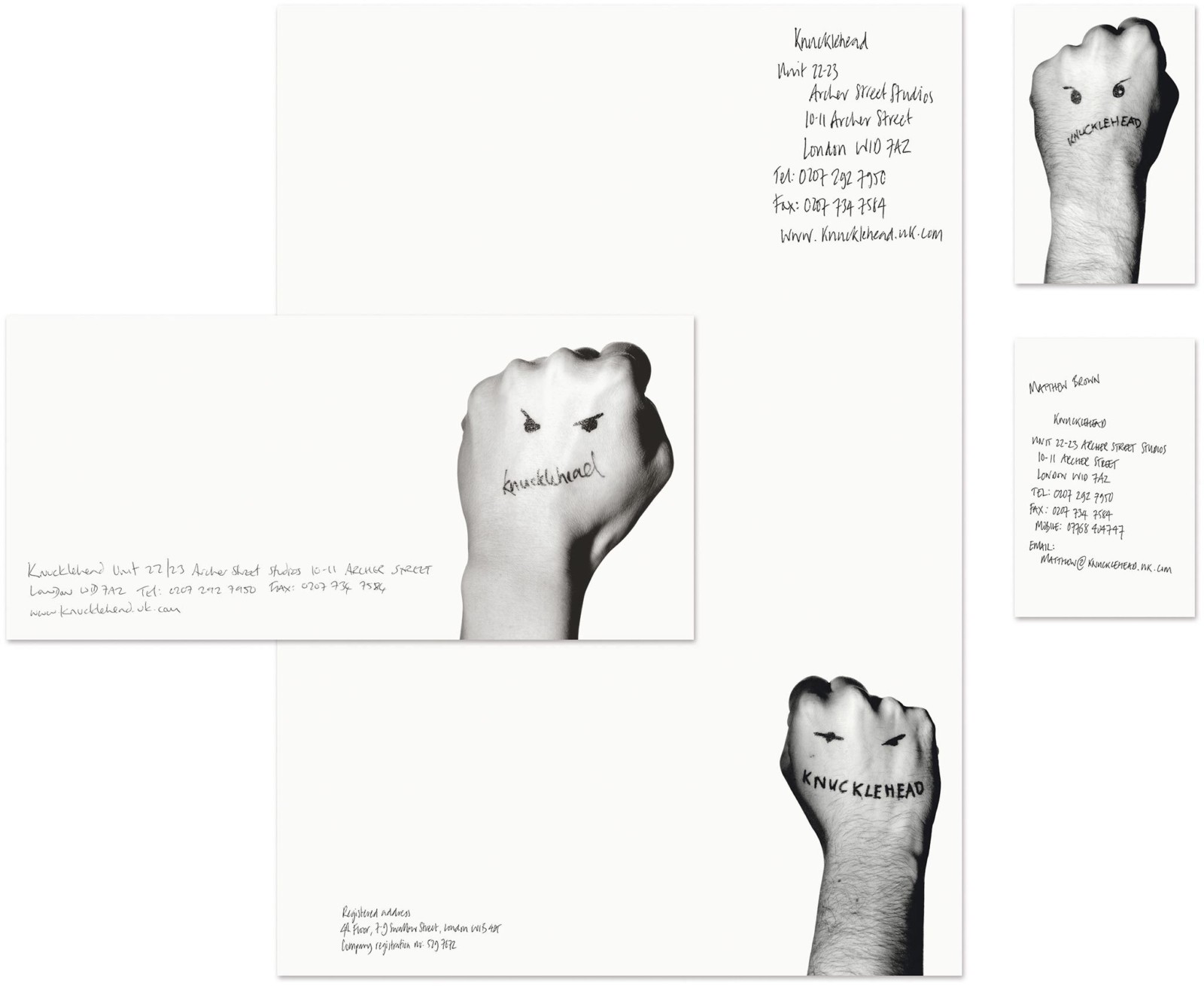 We had also become intrigued by the thought that everything could be hand written, by each of the directors. So their business cards were written out by each of them and we used their handwriting as artwork.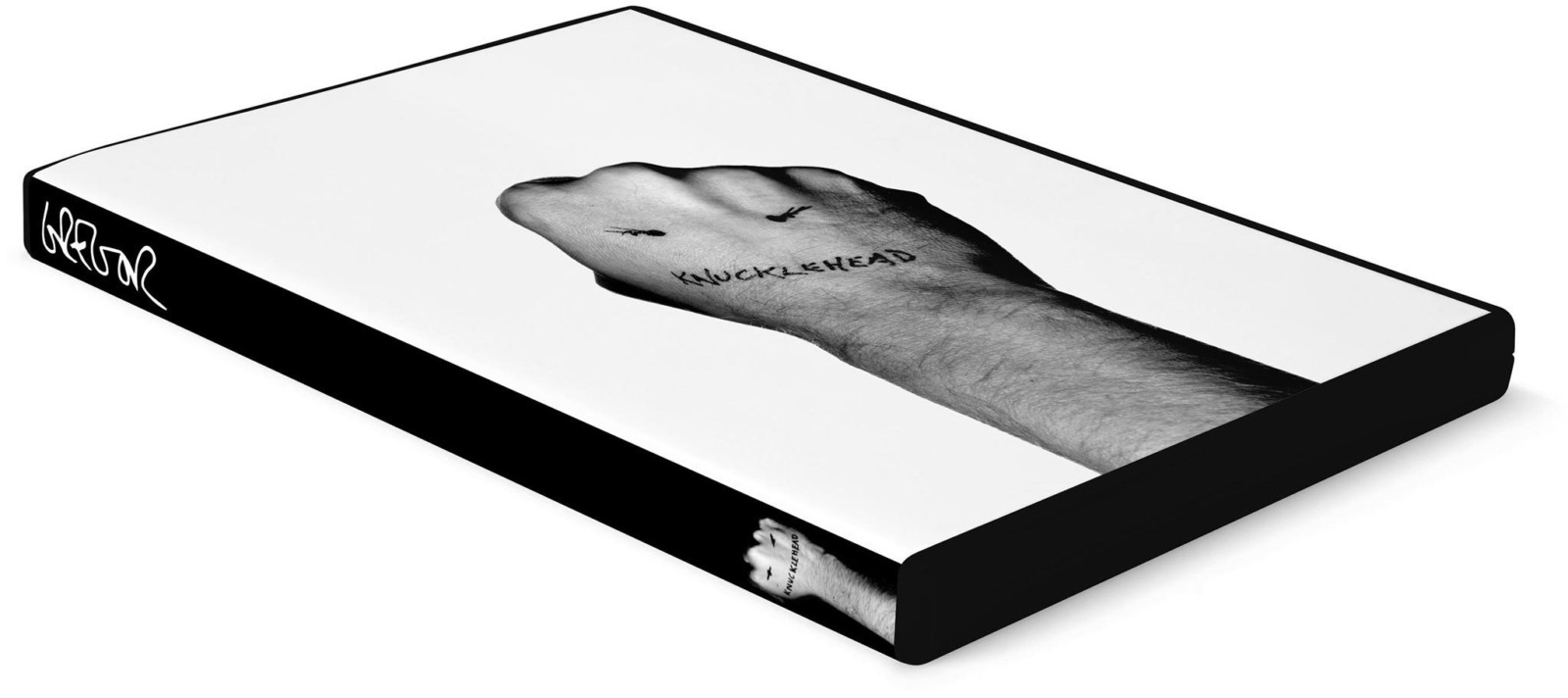 This then followed through across their applications, including director-specific DVD's. A decade later, Knucklehead, and their team of many fists, are still going strong.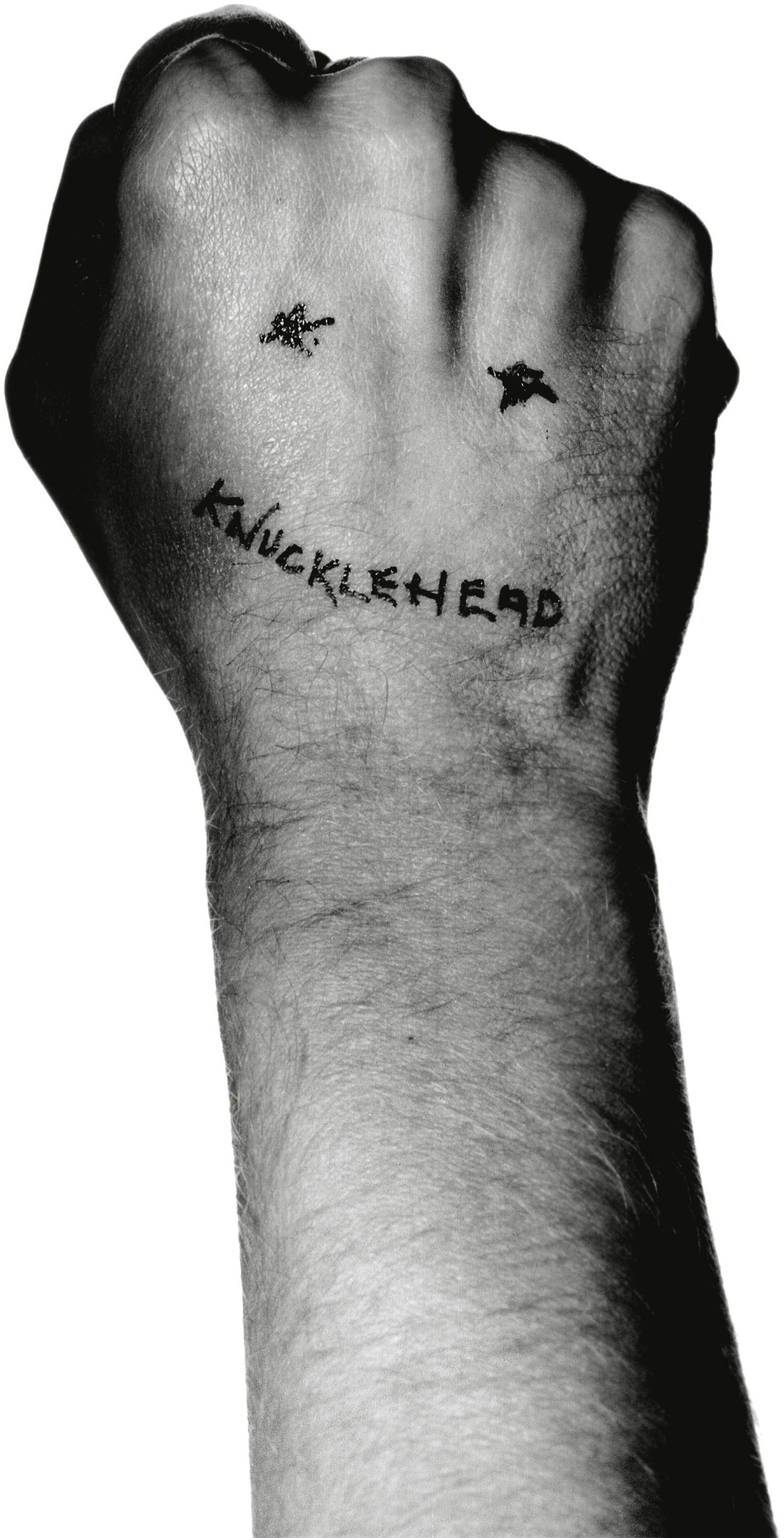 Credits
Photography: Kevin Summers