A few years earlier, we had begun a wholesale re-positioning of Save the Children, whose brand awareness in the mid-noughties was much lower than it should have been for an organisation of their size.
As they began to be more sure of themselves, and gained traction with the general public, we began to collaborate on major projects and campaigns.
EveryOne
First, they wanted to run a world campaign highlighting the issue of child mortality (millions of children every year never reach their fifth birthday). We helped name, then design the 'EveryOne' campaign.
To reflect the worldwide theme, translated logos were created for use in each region, including Spanish, French and Arabic, amongst others, and in the UK we created a communications campaign based on 'the child I was'.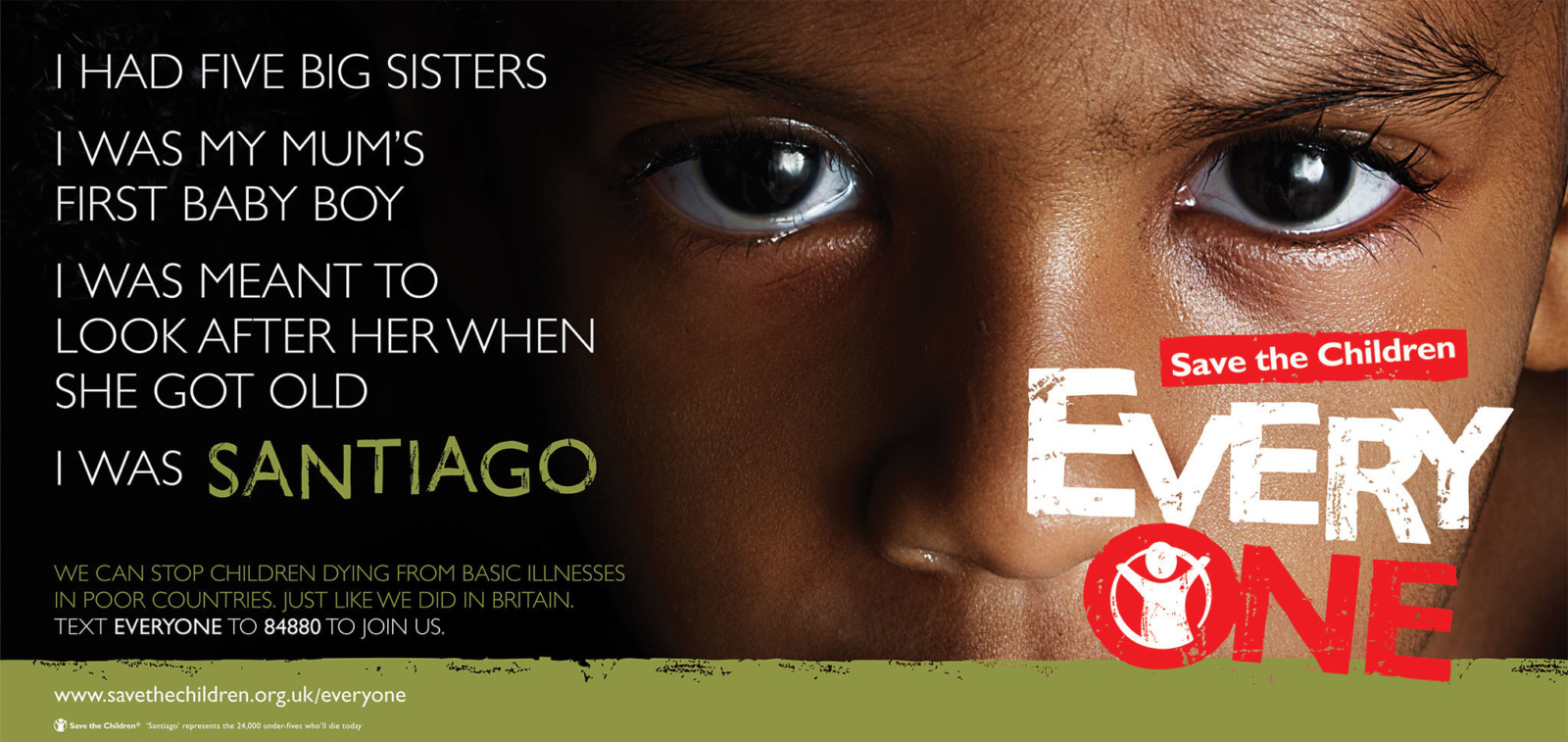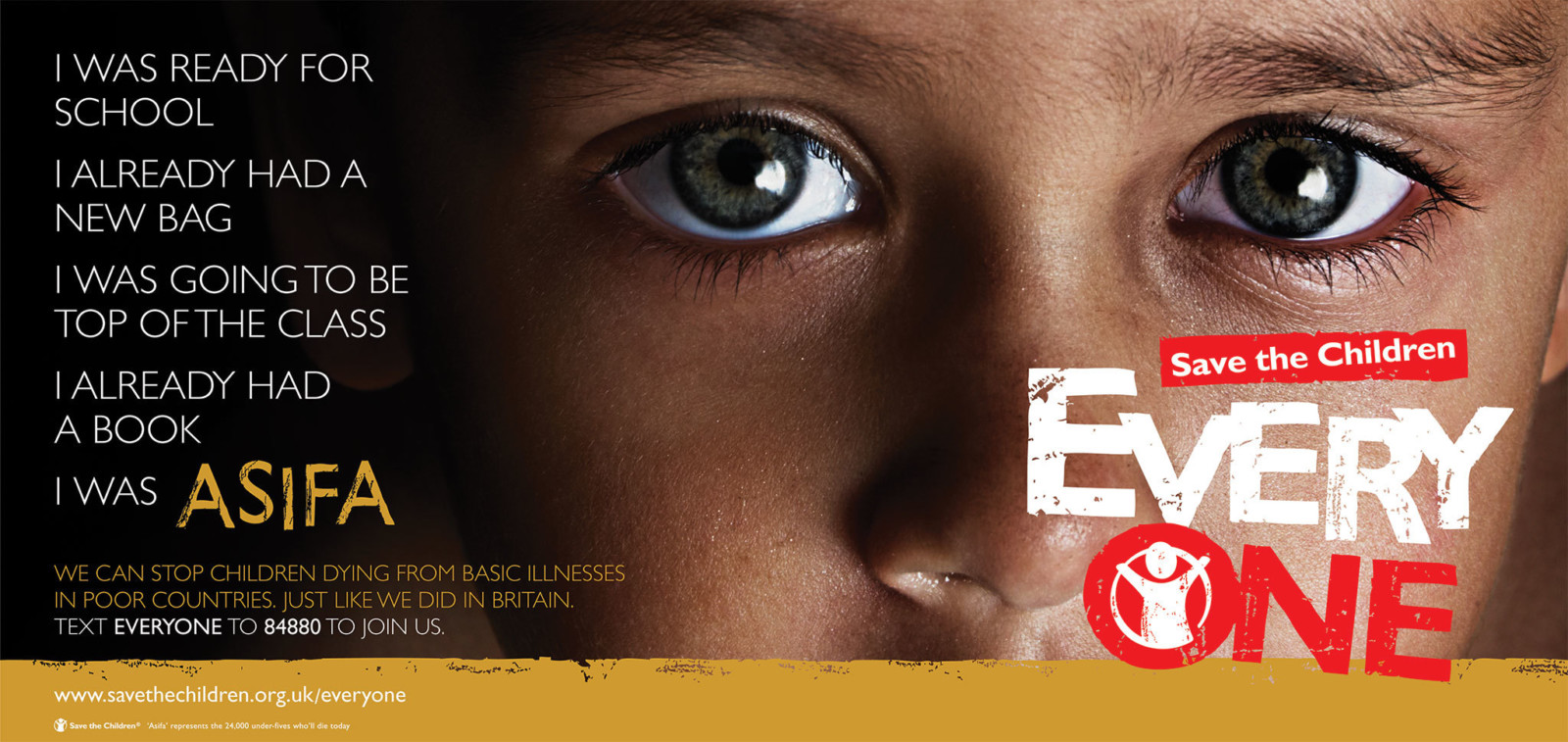 No child born to die
The next project for the charity turned out to be its step-change. Working together with it's advertising agency, Adam and Eve, we developed the design toolkit for 'No child born to die'
We developed campaign logos that, for the first time, allowed the charity's symbol to sit within typography, and extended the woodblock version of their font that we had introduced for the EveryOne campaign.

Then, to link across all the elements of the campaign, we developed a new version of the Save the Children mark which had a better balance of symbol to type, and a 'woodblocked' version of the logo.
We then developed these principles out into a campaign toolkit for use by the internal design team: here are some examples of their applications.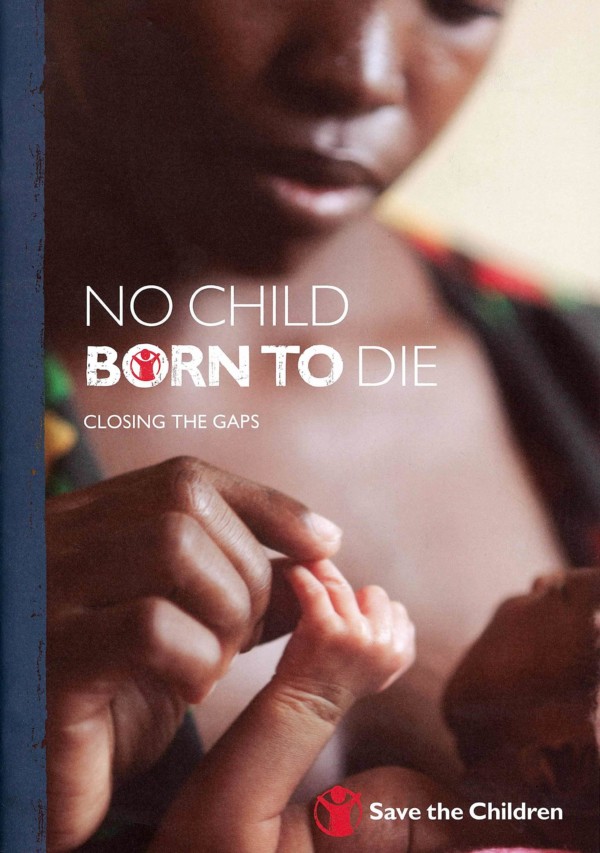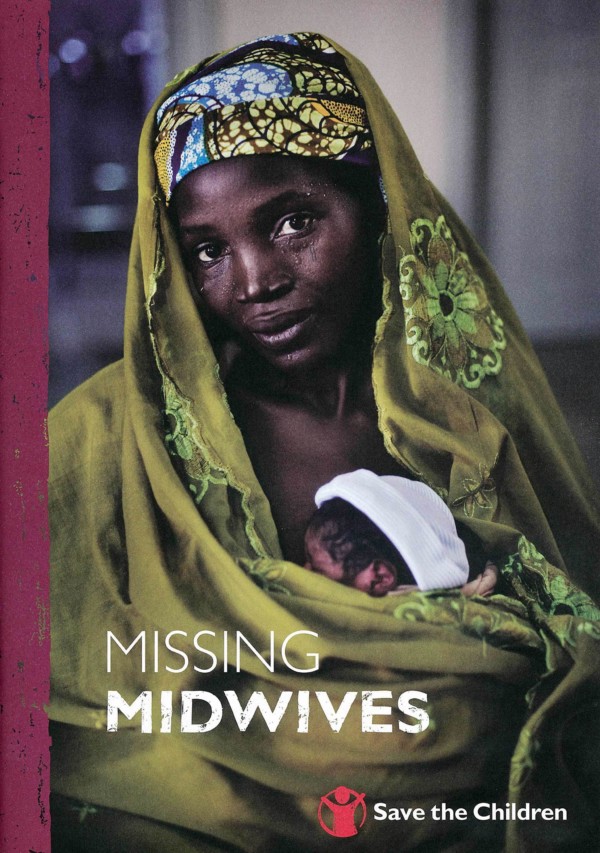 Impact
In the six years that we worked with Save the Children, the impact made was significant – their awareness doubled, and their annual turnover more than doubled in the same period. We can't claim this as being entirely due to us, but we'd like to think it's helped.