In research Unicef UK had discovered that, whilst people knew and respected them, they weren't clear what they actually did. In fact only 38% of those surveyed knew that they were a children's organisation.
Unicef is actually the world's largest children's organisation and already ensures more of the world's children are fed, vaccinated, educated and protected than any other. They have done more to influence laws, policies and customs to help protect children than anyone else in history. Yet, right now, a child somewhere is being trafficked into slavery, a young girl is being raped and a toddler is slowly starving to death.
Brand strategy
Our task was divided into three parts: firstly, clarify what they stood for; secondly establish a consistent link between the charity and children; thirdly form a much stronger emotional connection with the public and potential donors of all types and ages.
After an extensive research, scenario writing and then nationwide focus groups, the chosen approach is based around five words that simply answer the question, 'why are you here?' – 'For every child in danger'. This succint phrase works on several levels: 'for every' alludes to their global scale and 'child in danger' is a powerful call to action.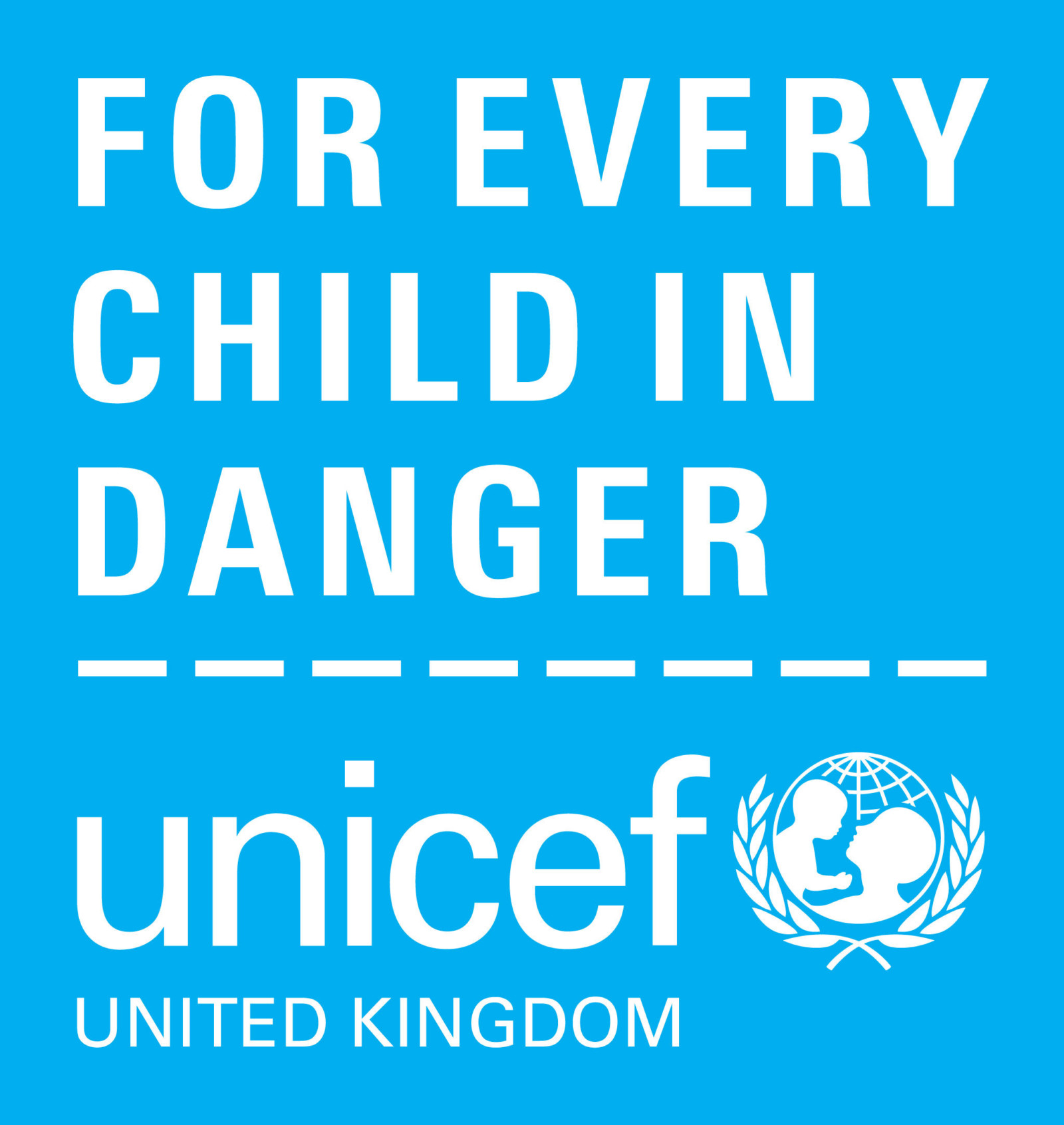 Brand identity
We developed a series of lock-ups that always include the line and the global logo, then immediately extrapolated this out across all media: here is a sample of examples and applications, demonstrating the use of a new headline typeface and a toolkit of graphic devices.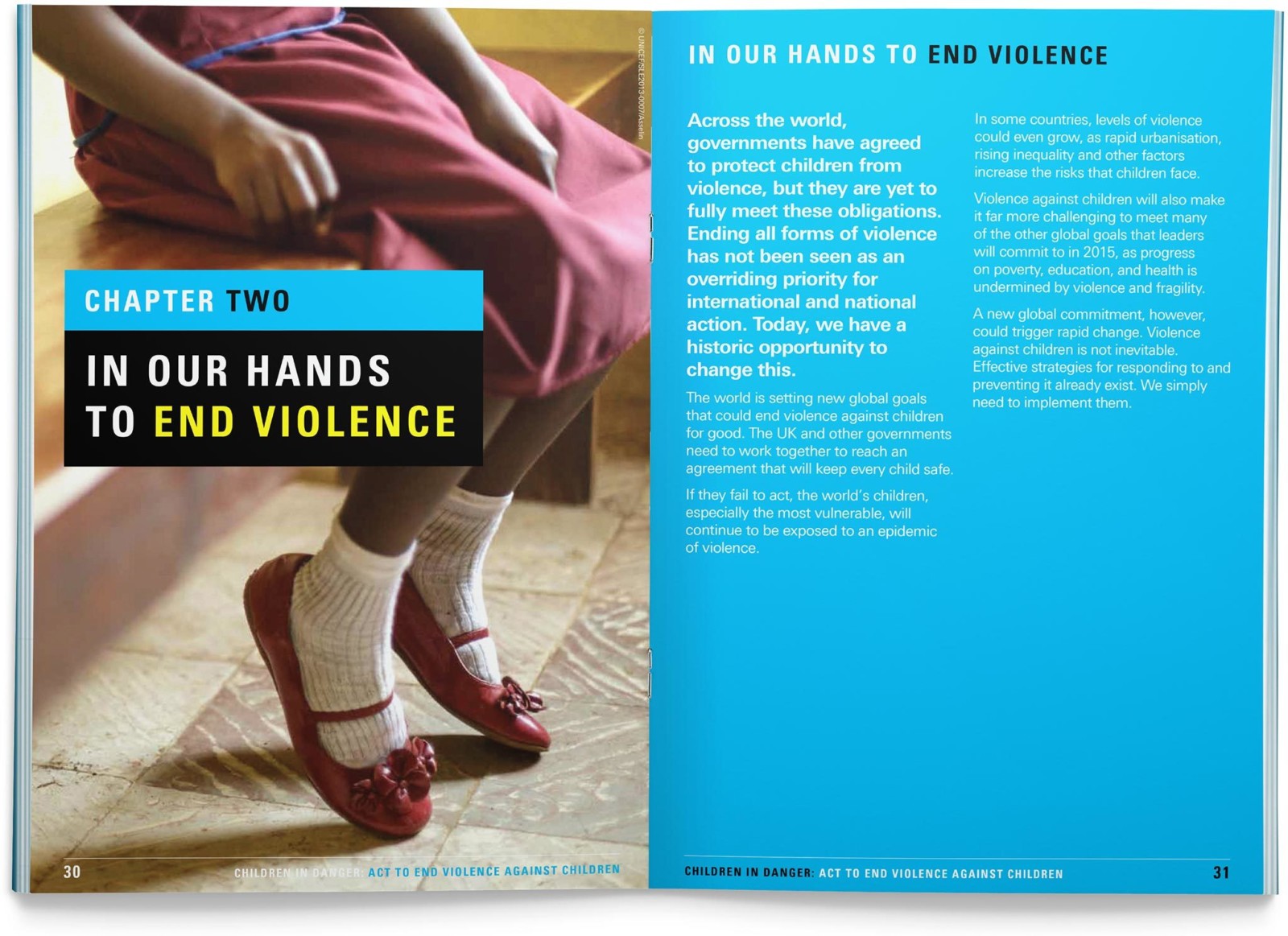 We lobbied for much bolder use of their signature cyan colour, clear and direct calls to action and blue-tinted photos to position them away from the generic imagery of the sector.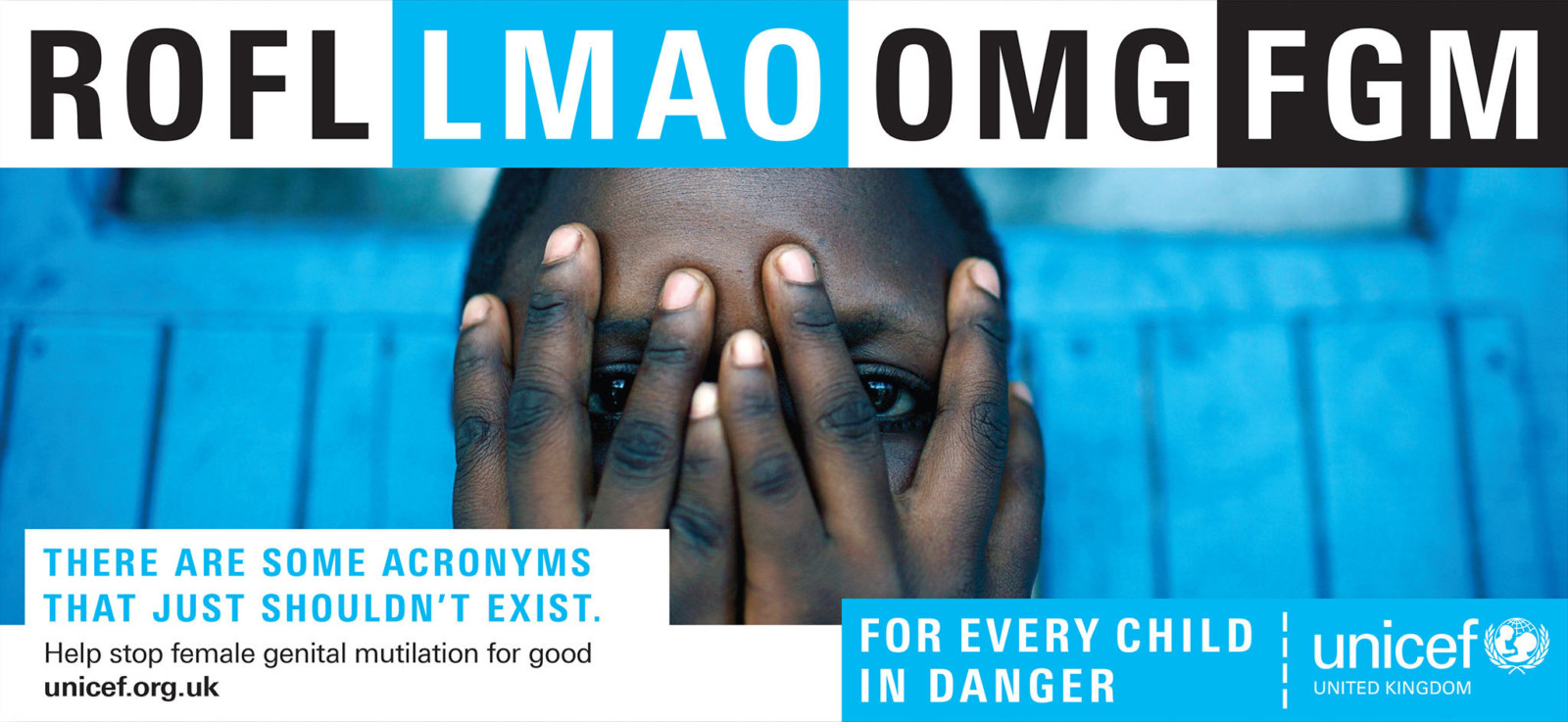 Clearly 'danger' is a very powerful positioning which enables the charity to illustrate the millions of children facing violence, disease, hunger, and the chaos of war, then ask for the public's help.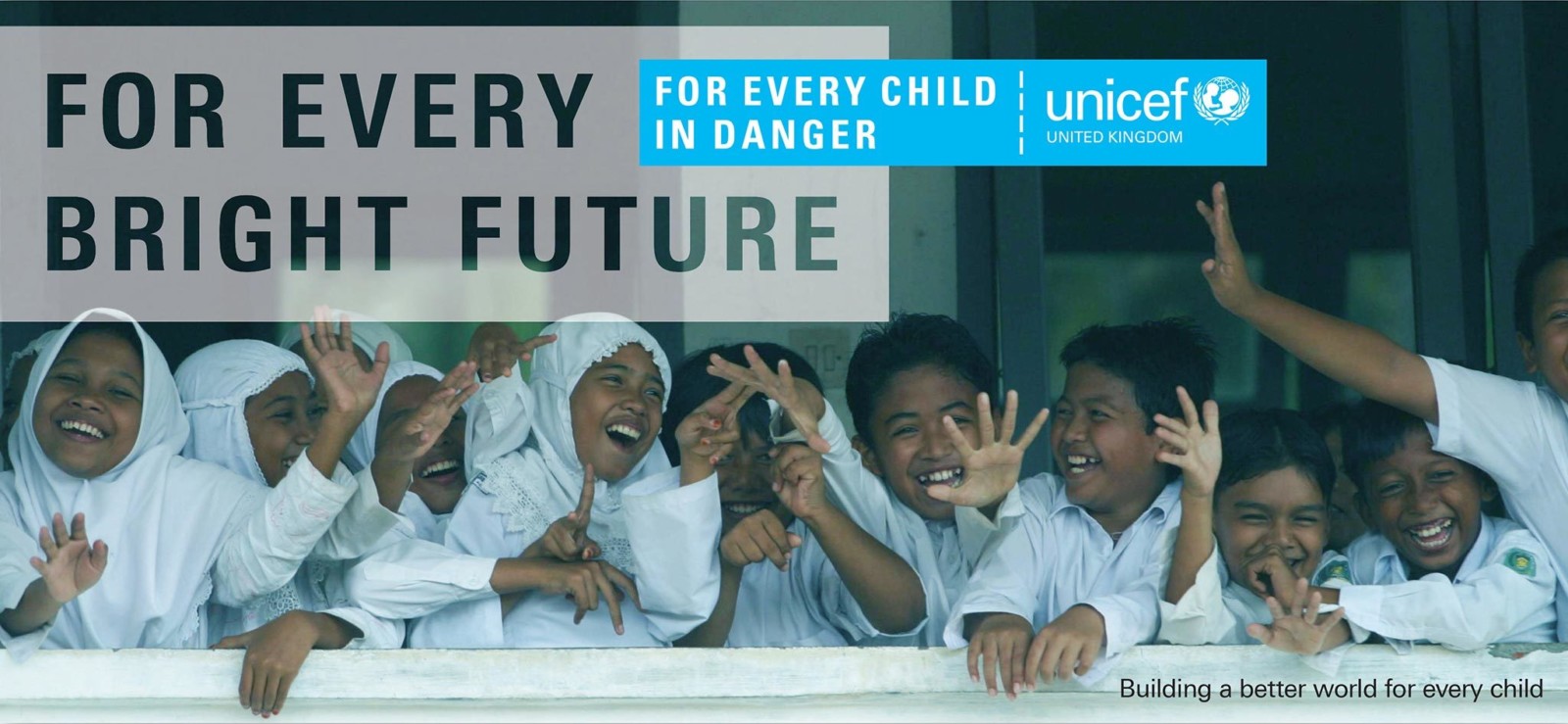 There is also a softer side to the campaign, allowing the charity to talk about their work for 'every child' and 'safety'. This gives Unicef UK inbuilt flexibility within the campaign to speak to different audiences when a more subtle approach is required.
In print, digital and film
The initial launch centred around a hard-hitting report on the worldwide epidemic of violence that children now face, and the 'safety' aspect of the work is encapsulated in a blue pin that demonstrates people's support of the campaign.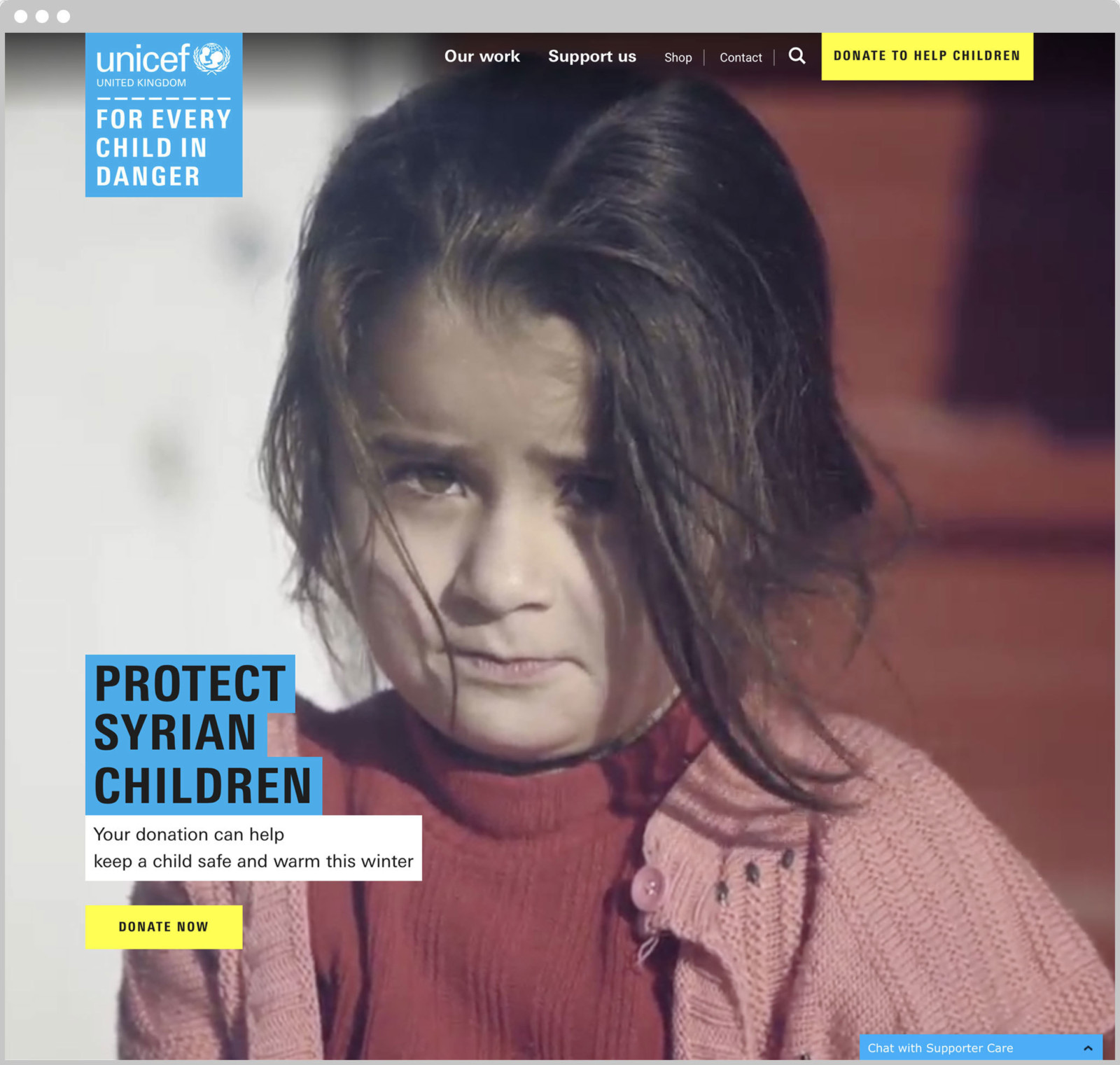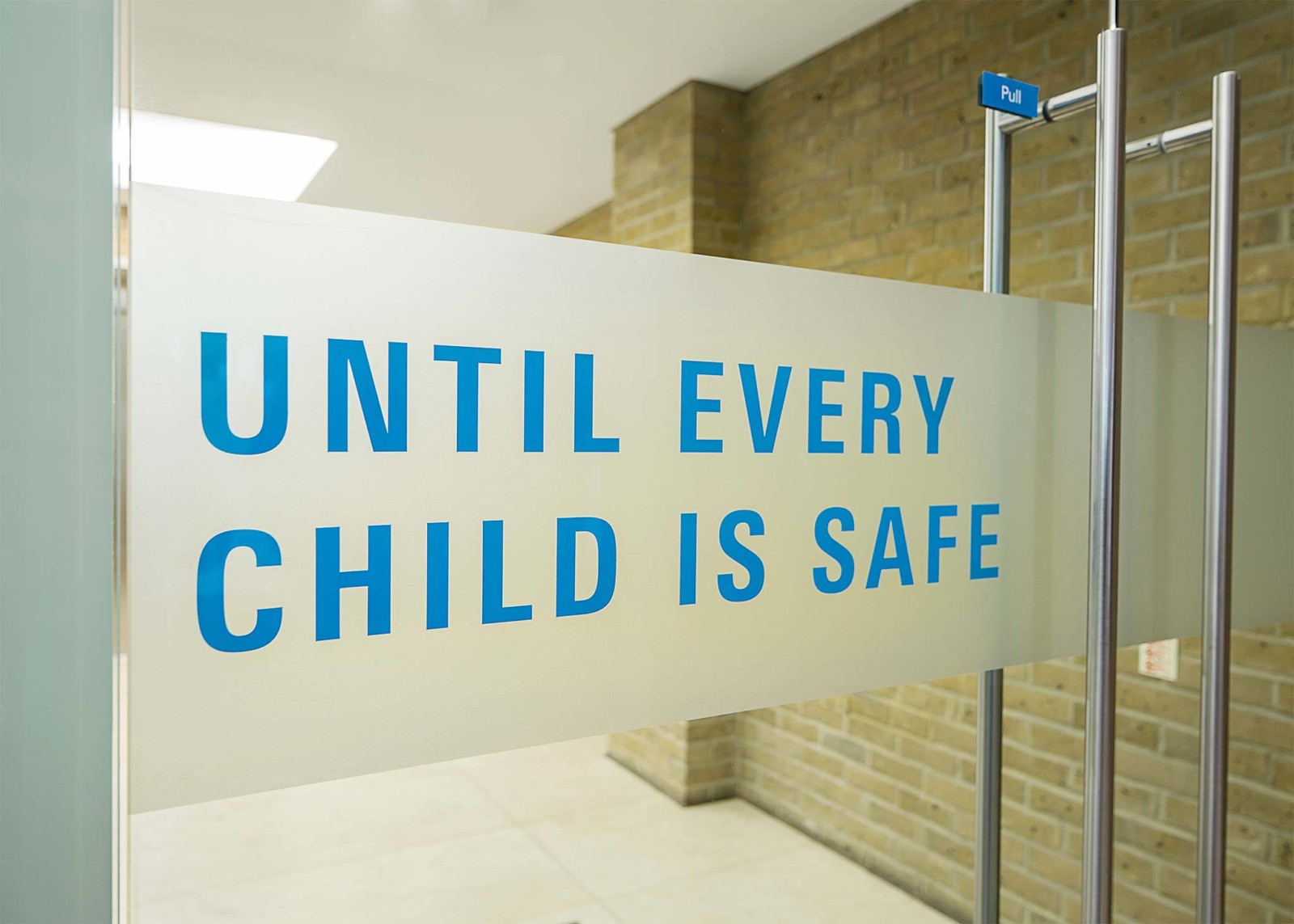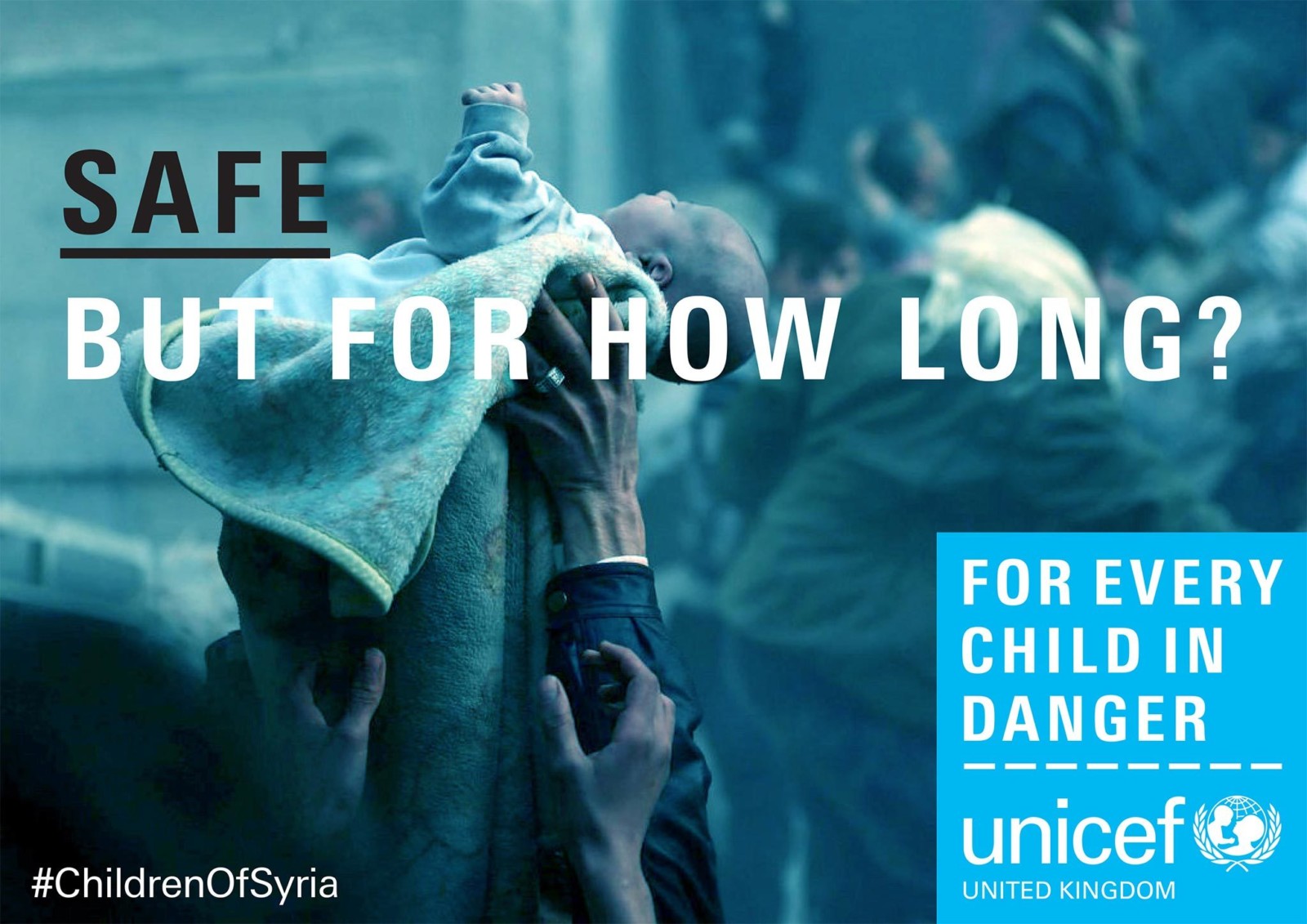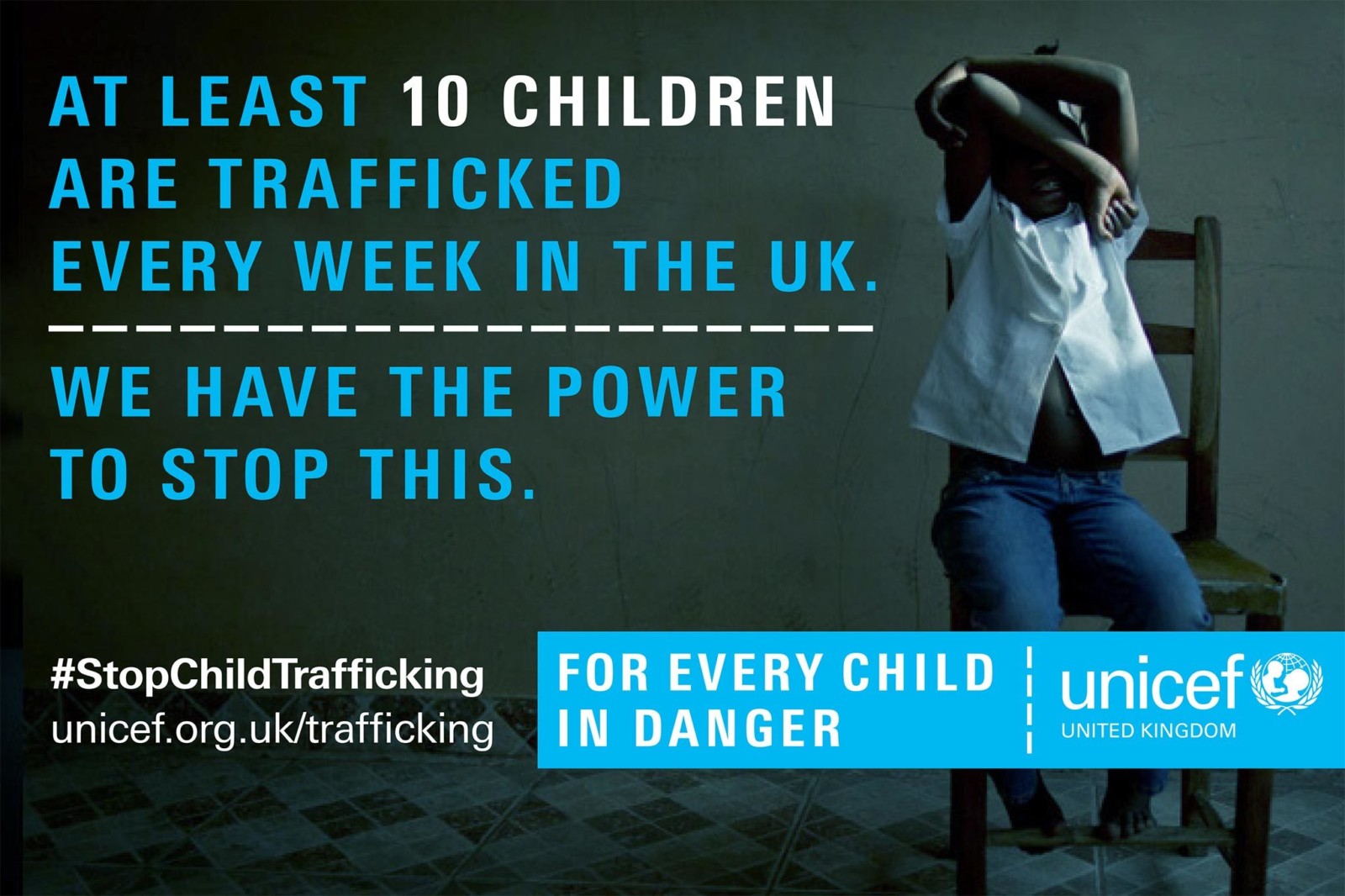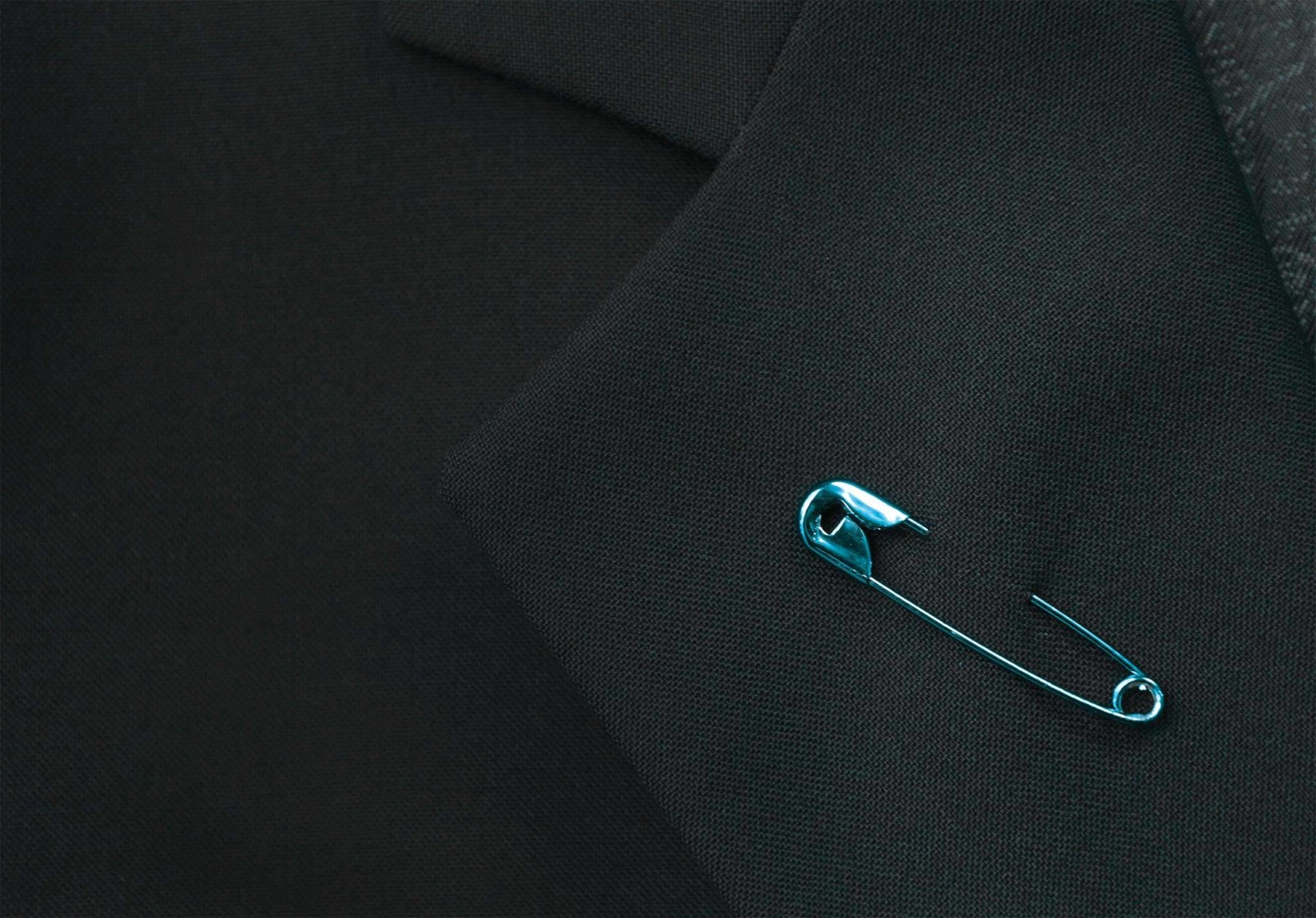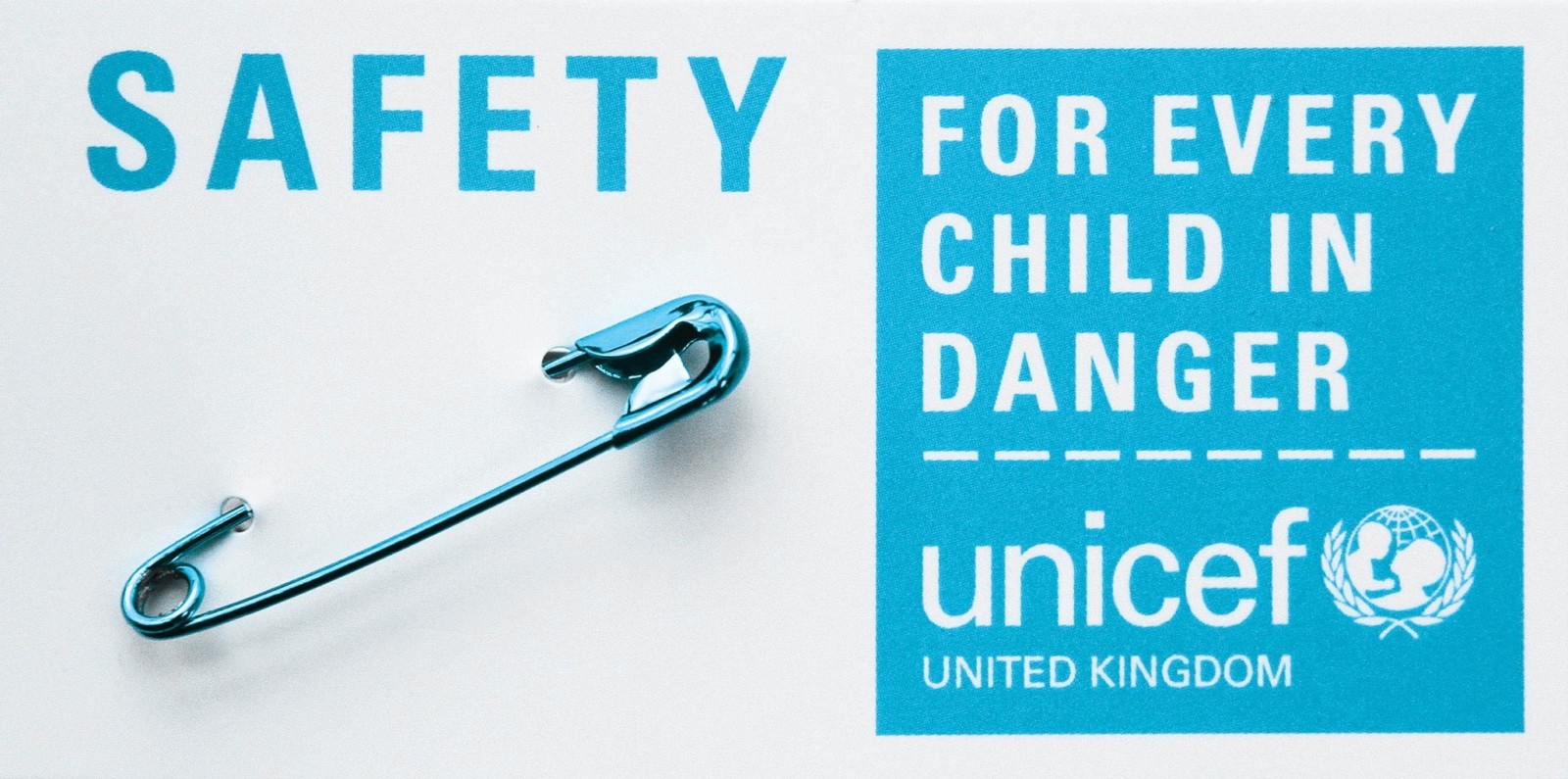 Images of their work now flow throughout their office, and to help explain the campaign's aims, we created a brief explanatory film based on the everyday dangers that children face, both in the UK and abroad.
Brand impact
Assessing this type of rebrand is notoriously difficult, but luckily we had a direct comparison to hand when the decision was taken to replicate a winter mailer a year later, with virtually no copy changes, but in the new brand. It raised 23% more funds. And in brand tracking, Unicef UK's unprompted brand awareness has jumped 150% within a year of the new scheme's roll-out.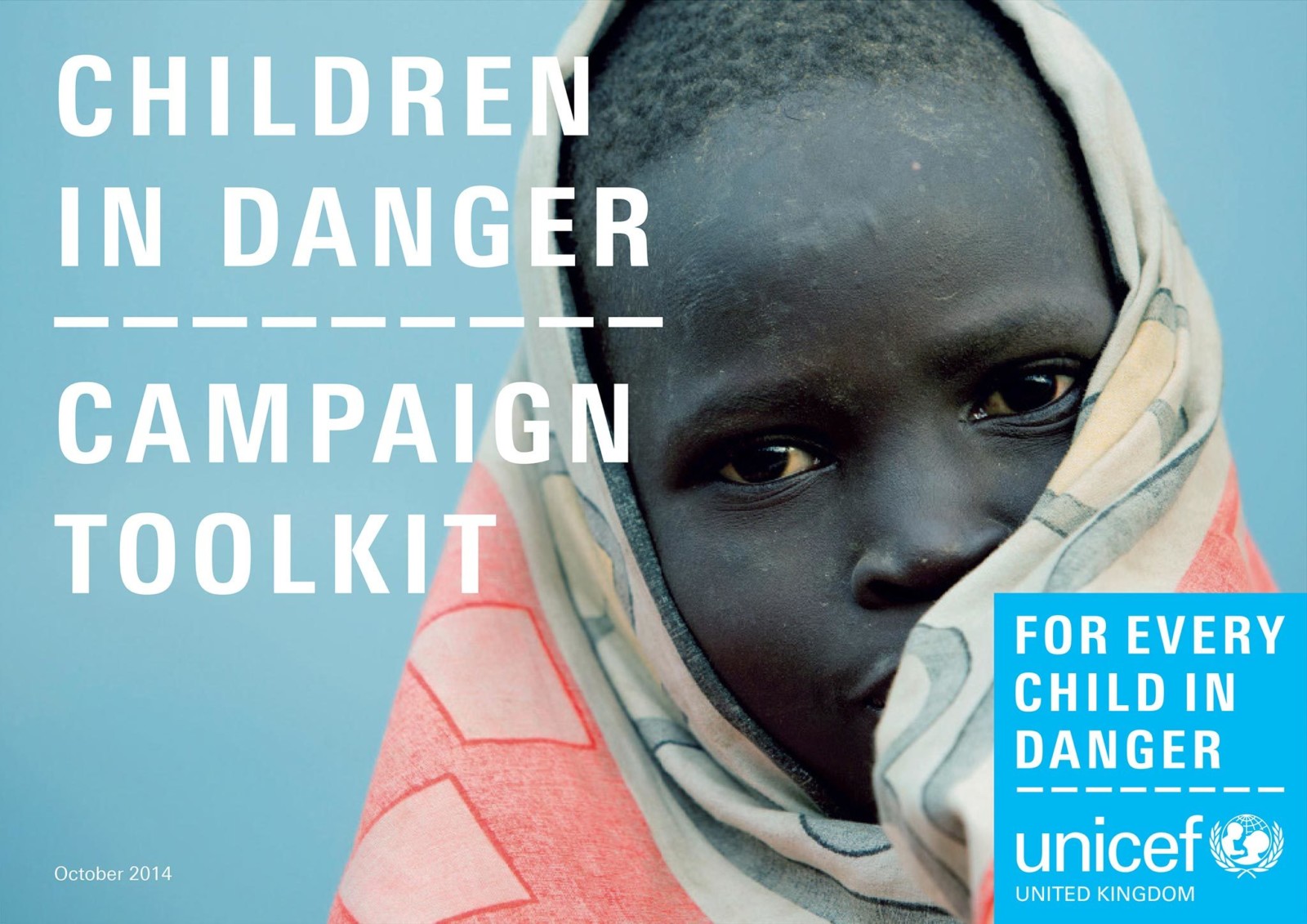 Awards
2015 Brand Impact Awards | Campaigns | Best in Show
2015 Brand Impact Awards | Not-For-Profit | Winner
2015 Brand Impact Awards | Social Impact Award | Winner
Credits
Additional copy-writing: Nick Asbury
Brand film: Directed by Glen Milner, scripted by johnson banks