In peoples' minds, and in research, Virgin Atlantic was the most admired brand in the vast Virgin stable of companies. But, oddly, when you looked hard at the brand, both its words and its visuals lagged behind. Its perception was higher than its presentation, if you like.
Another key driver for this project was the environmental aspect: the design team had realised that using ten coats of paint for their plane liveries (the industry standard) just wasn't adding up. And it also made the planes substantially heavier, hence using more fuel. The challenge with this project was not only to answer the environmental brief but assess how far to take the brand, whether to attempt wholesale revolution or carefully evolve the brand elements that were already there.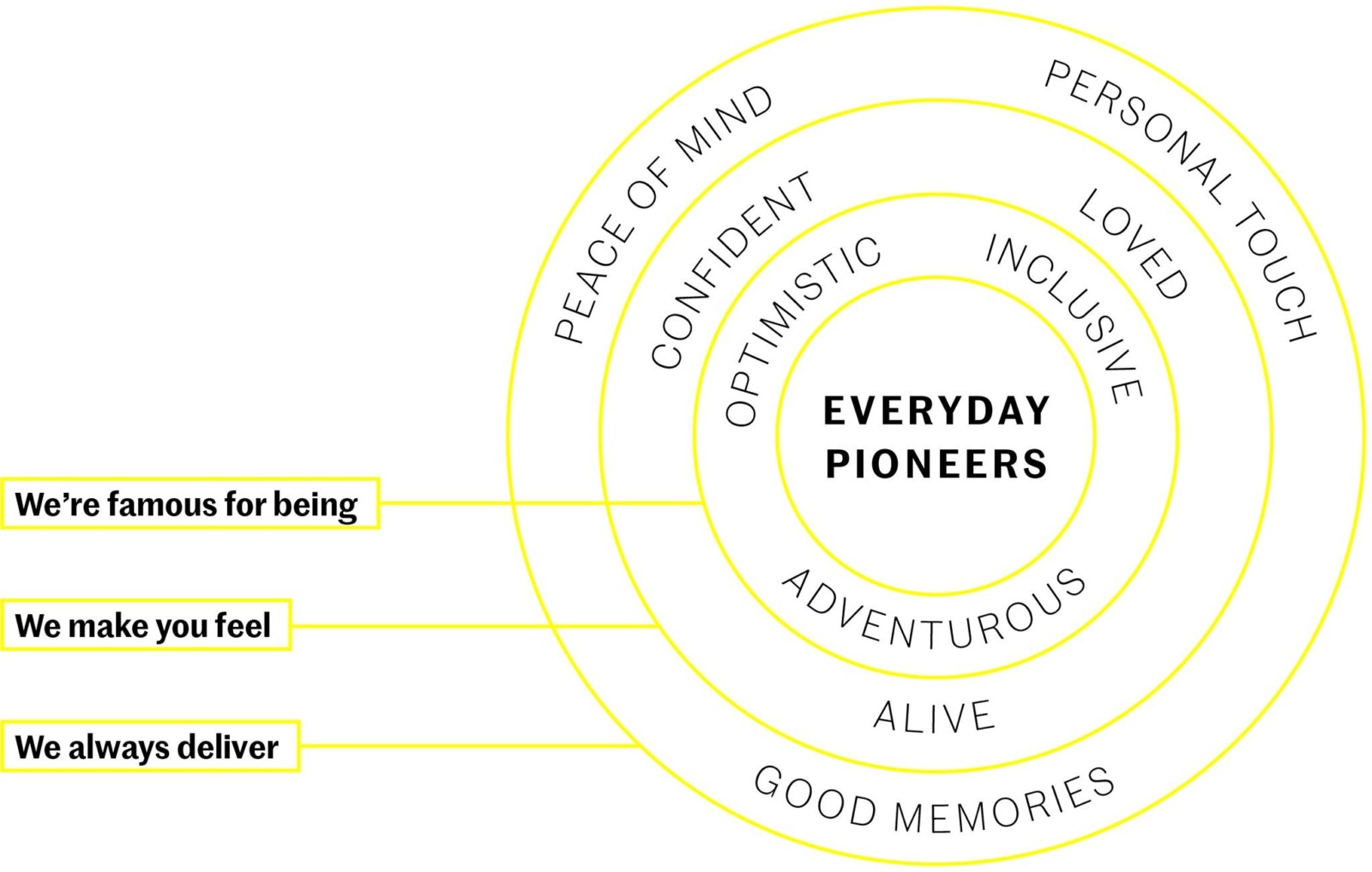 Brand Strategy created and led by Circus
After exhaustive audit stages and a detailed research process, a clear verbal narrative was agreed of Everyday Pioneers, developed in conjunction with the management consultancy Circus, our strategic partner for this project.

Brand identity
As we begun the design stage, we all agreed that the time had come to write the company's name in full again (ie 'Virgin Atlantic'), and as large as we could get it down the fuselage (whilst using less paint to do it). Following that, we decided that the red tailfin containing the script logo should be retained, and carefully redrawn to a much simpler and more elegant shape.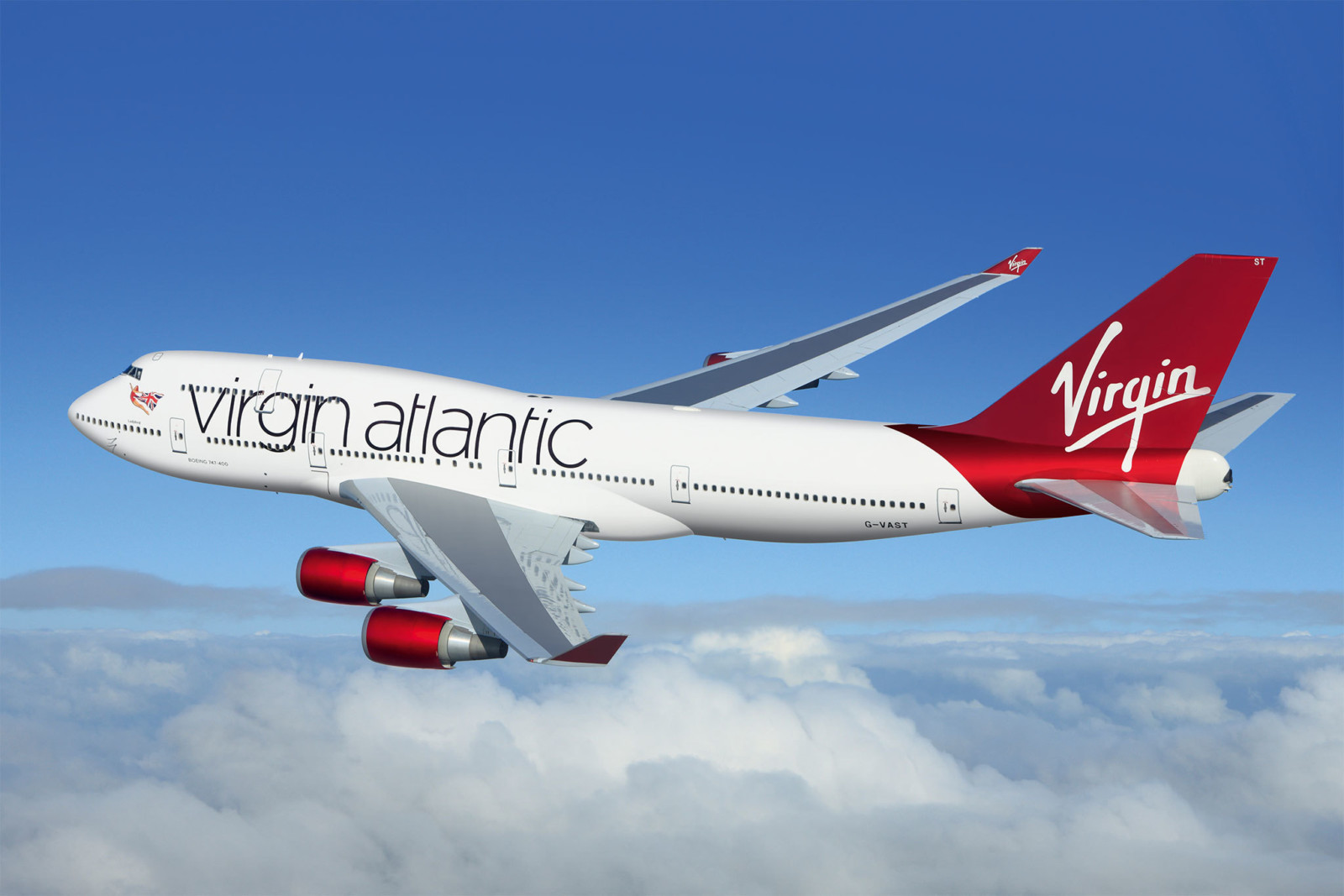 Once we had the core elements in place, and a lighter livery working, we moved on to the other, and equally critical, aspects of the project. For many applications within airports and advertising, a 'landscape' logo (ie long, wide and thin) is of paramount importance.
But we also knew that if we could carefully craft the typography to allow a two-line (or stacked) version of the logo, this would also be very useful. In fact, the requirements of a modern airline brand identity are myriad and cover all shapes and sizes, from full colour fuselage, to screen-printed catering packs, to tiny logos on travel 'aggregator' sites.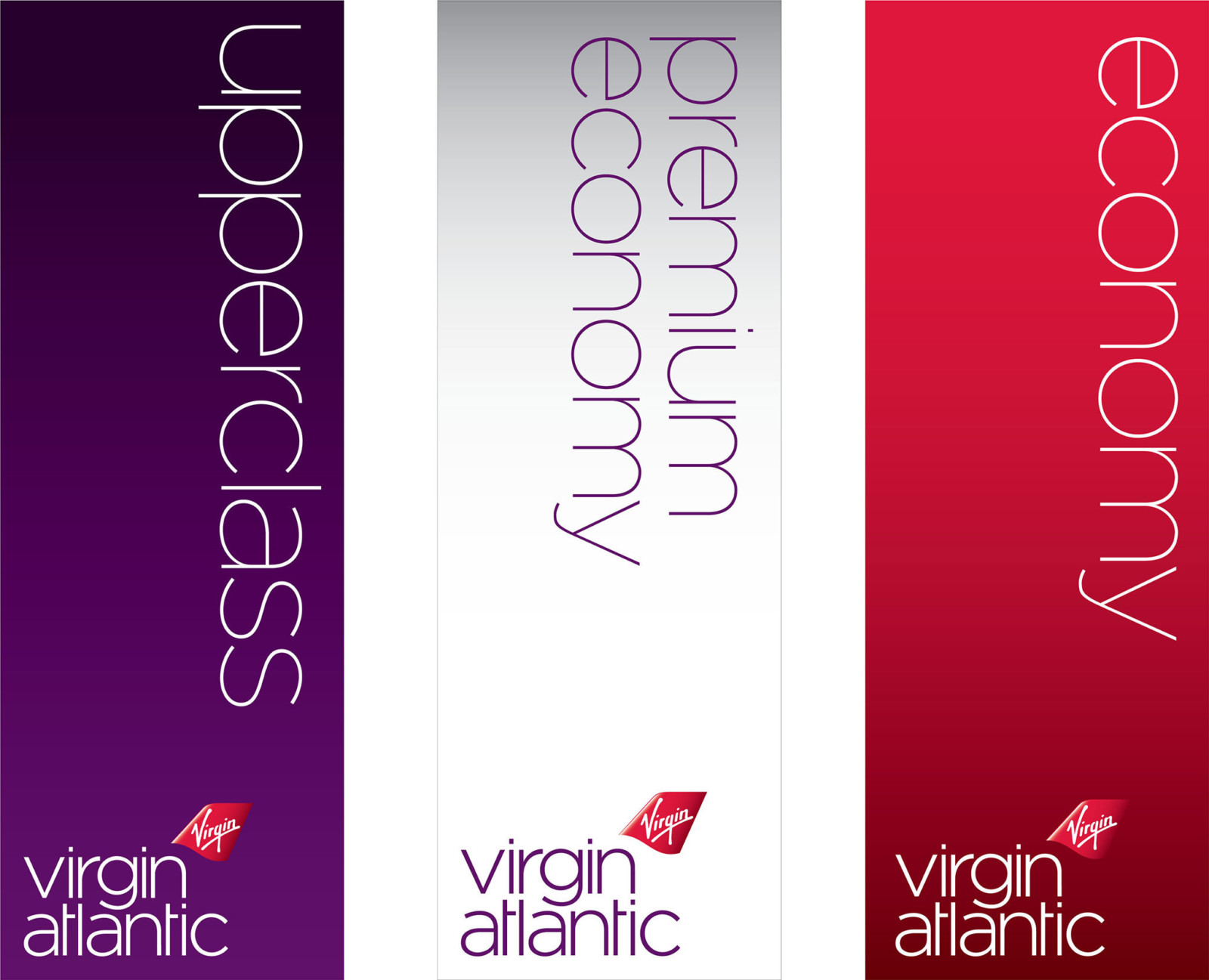 Brand architecture and sub-brands
Within this scheme, it was also became crucial that we found elegant design solutions to identify the various flying classes on offer, and a coherent system to cater for their sub-brands. Prior to the change, there had a been a cluttered array of unrelated marks and symbols which we replaced with simple typographic consistency and colour coding.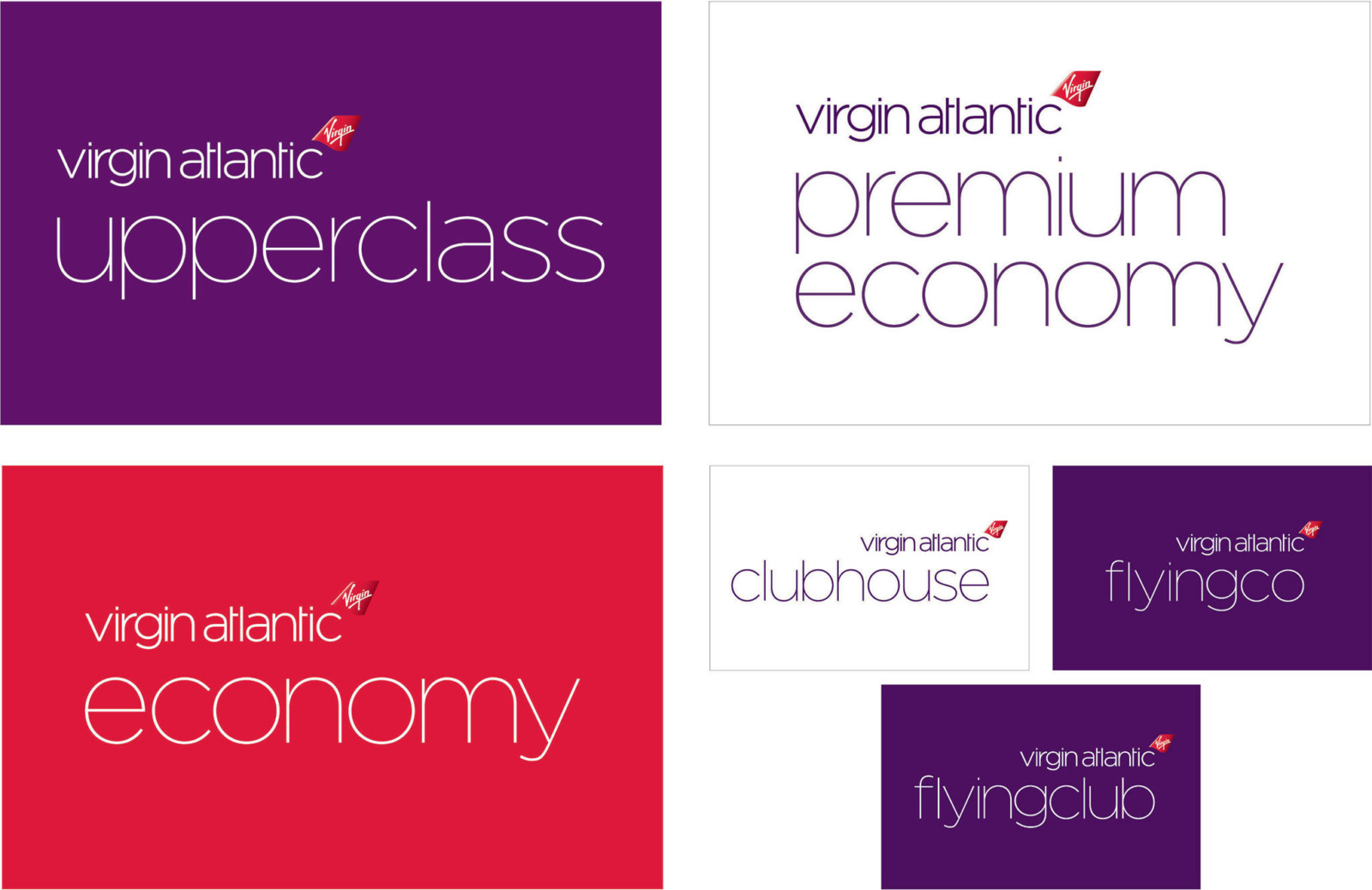 Brand communication
As on many of our other large identity schemes, establishing clear and early lines of communication with their other agencies was critical. And there were some sticky moments, but in the end the work above (all by RKCR/Y&R London) sat perfectly with the new brand and brand positioning.
So now, when you hear a plane going overhead, look for that red fin, those red engines, and take a look at the logo. If you're interested, here's a stop-frame video commissioned by the client that shows the first 747 in the fleet being resprayed in the livery. Days and days of painting distilled down to about three minutes.
Brand impact
Some schemes can be measured on their improved awareness, some on their funds raised. We measure this rebrand on different KPIs – firstly that when majority control of Virgin Atlantic moved to Delta Airlines, they kept the brand intact. Secondly, bit by bit, other Virgin Group companies are adopting the cleaner style. Imitation? We're flattered.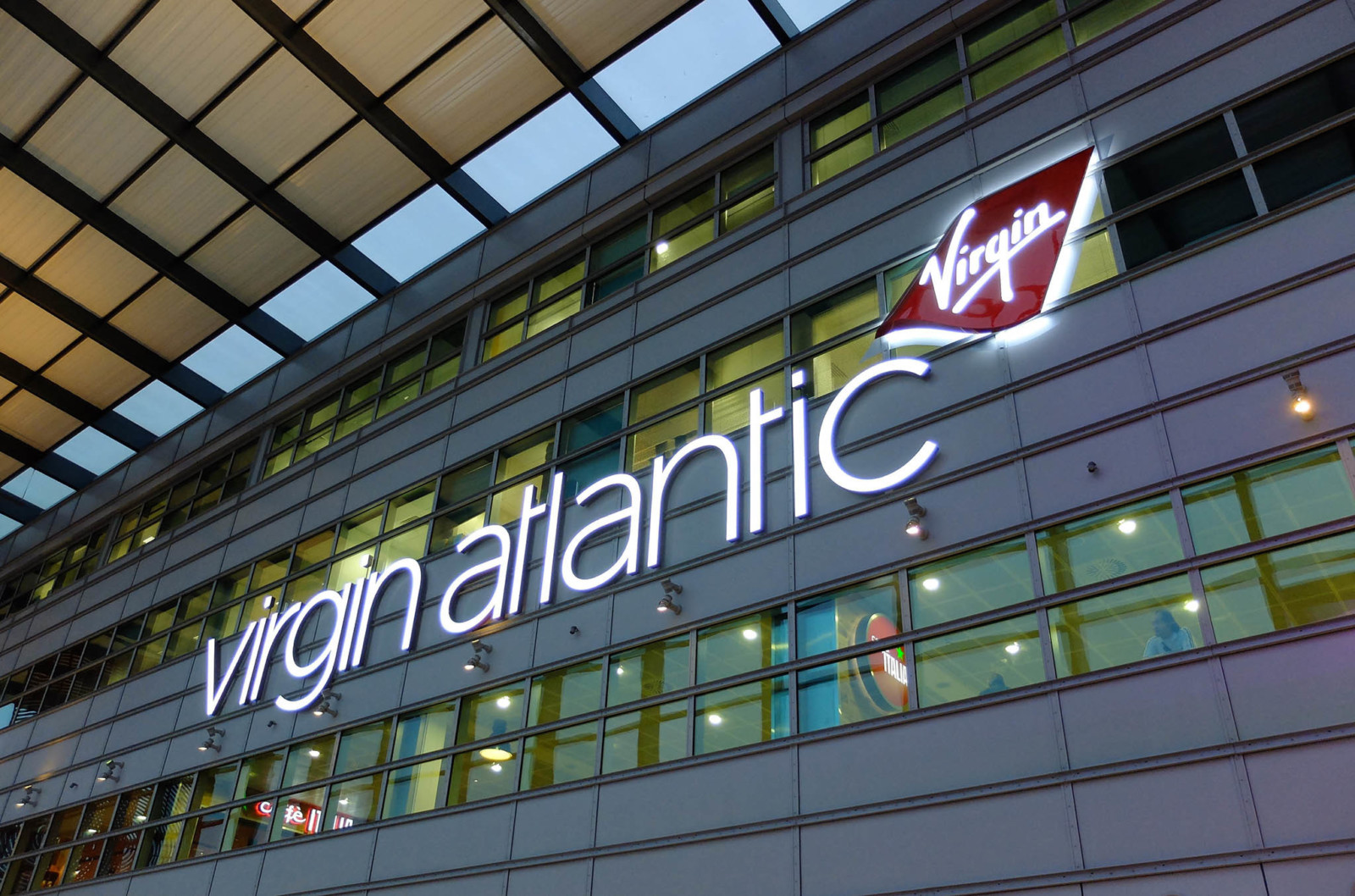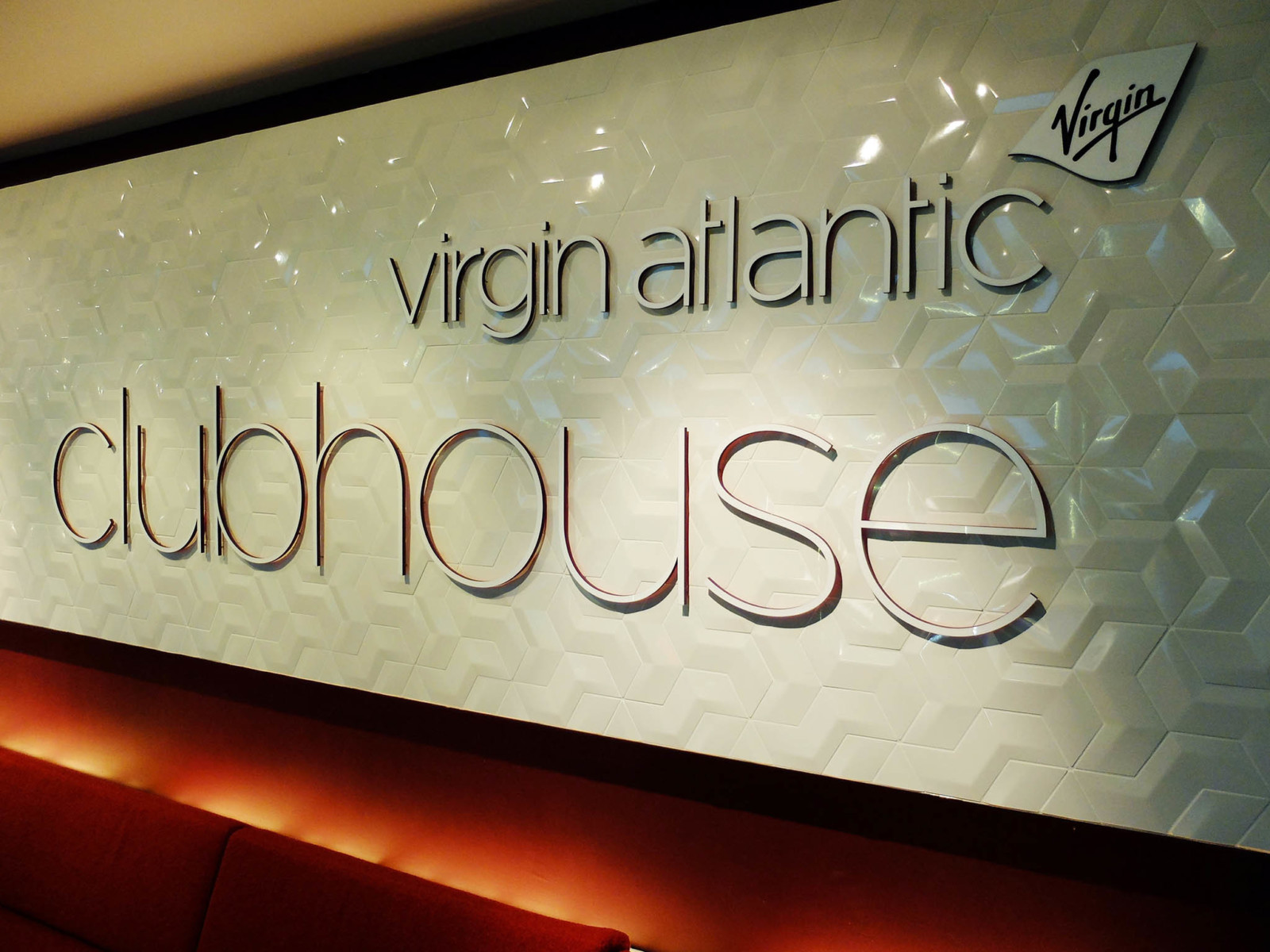 Credits