Brighton Festival: follow up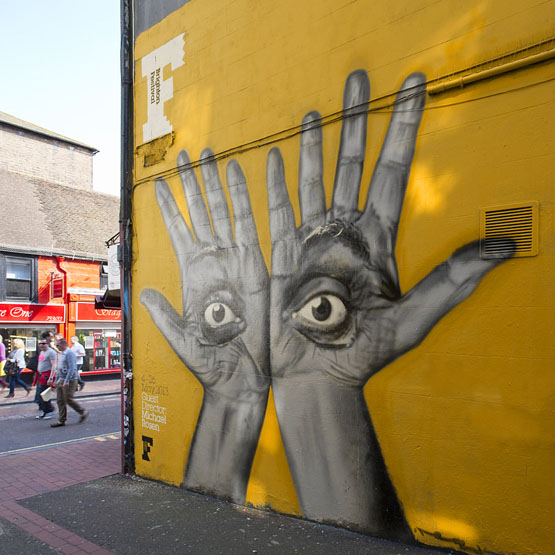 We've been working on the applications for the Brighton Festival for most of this year, following on from our rebrand of both the Dome and Festival launched a few weeks ago. Last week we photographed the results for the festival so far.
The work varies hugely, from posters and banners to graffiti painted walls (see above). The core of it is a set of eleven posters for the key events in the three-week festival: here's a selection.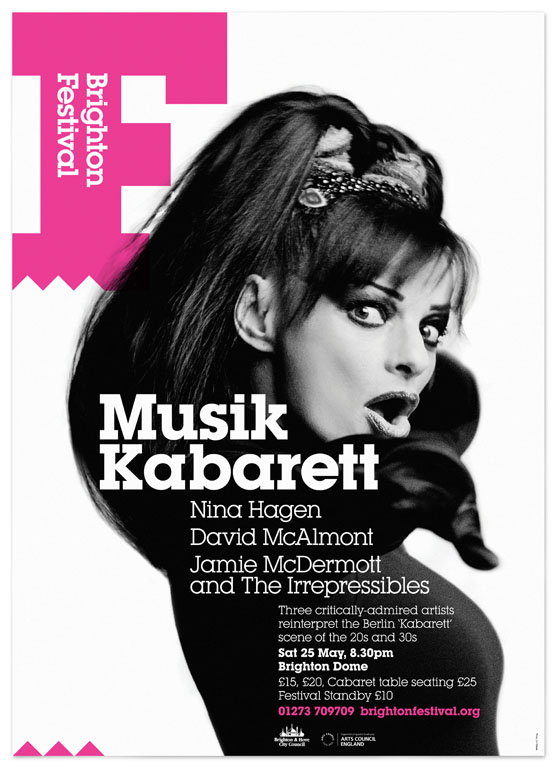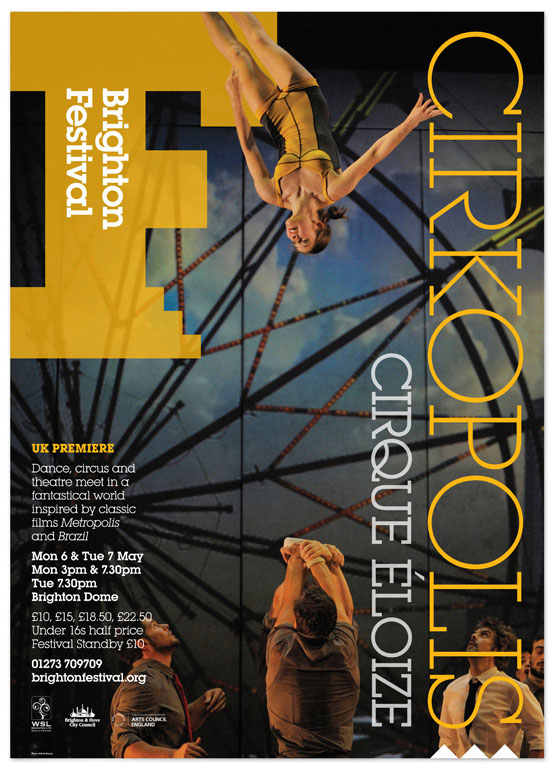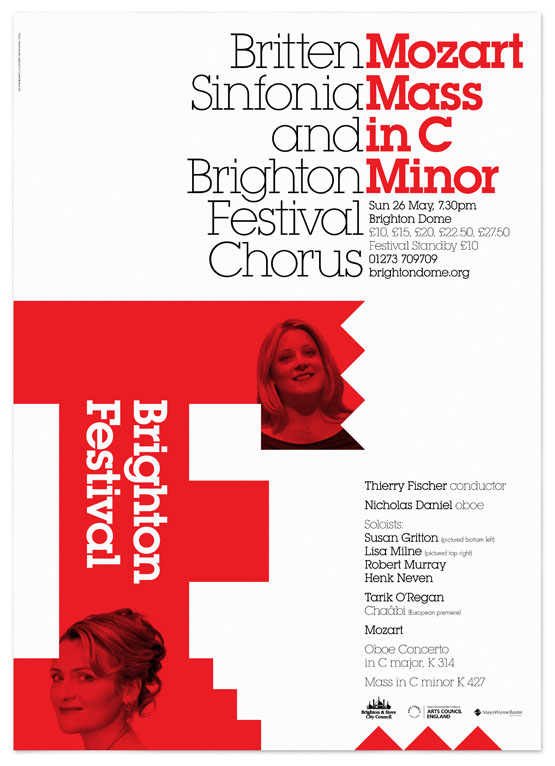 The content changes dramatically from poster to poster - from classical music to contemporary circus, to children's events and Berlin cabaret.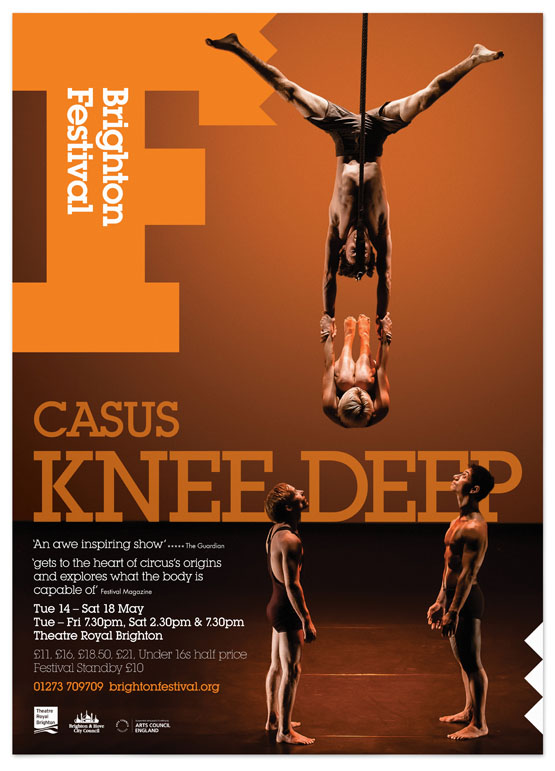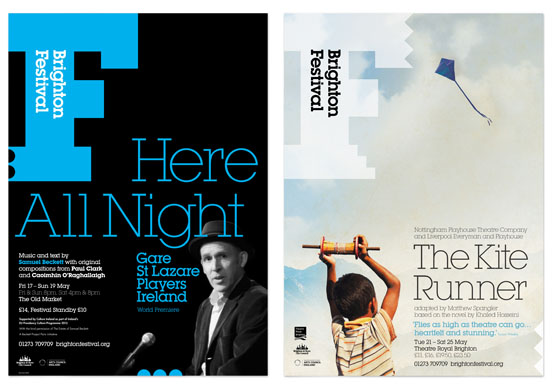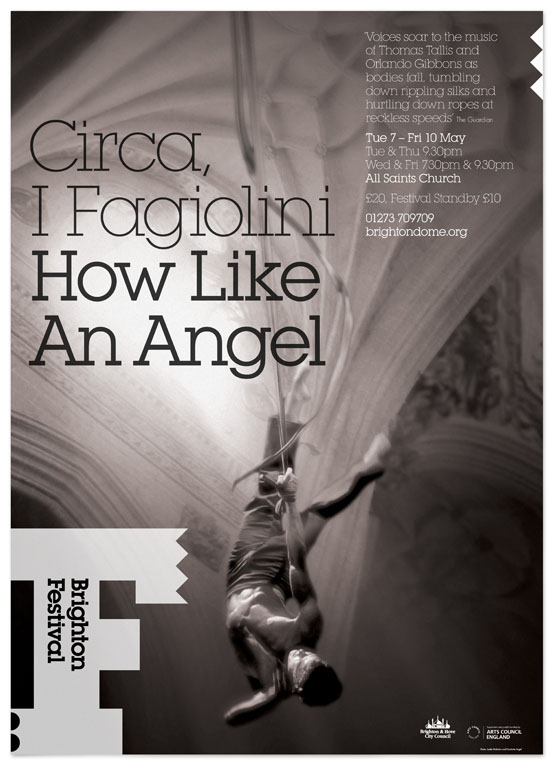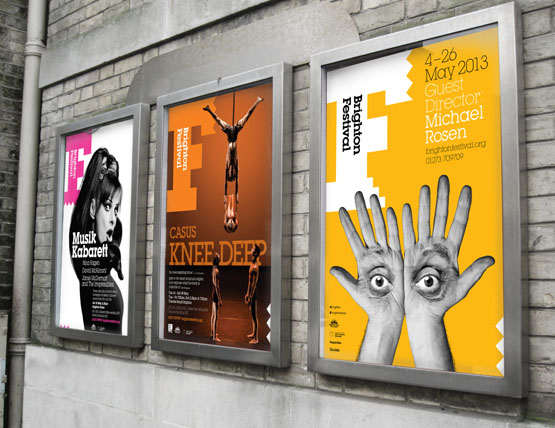 And there are a series of banners that now hang throughout the town.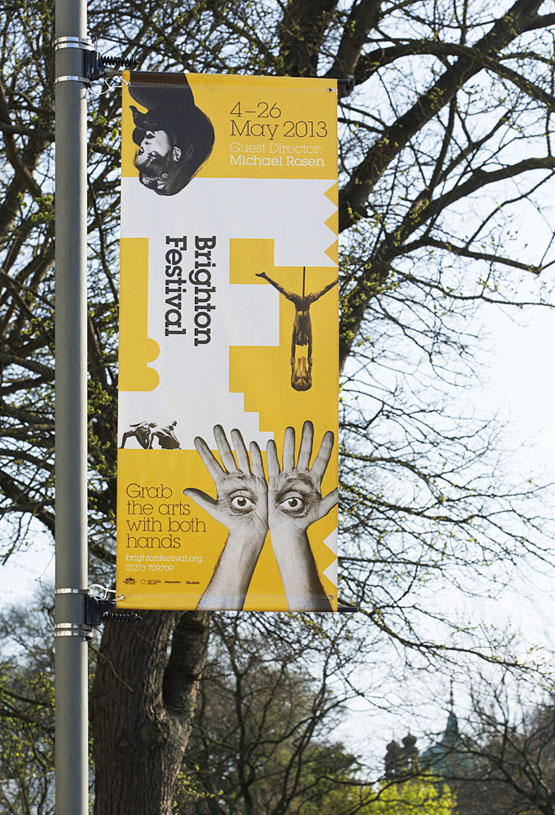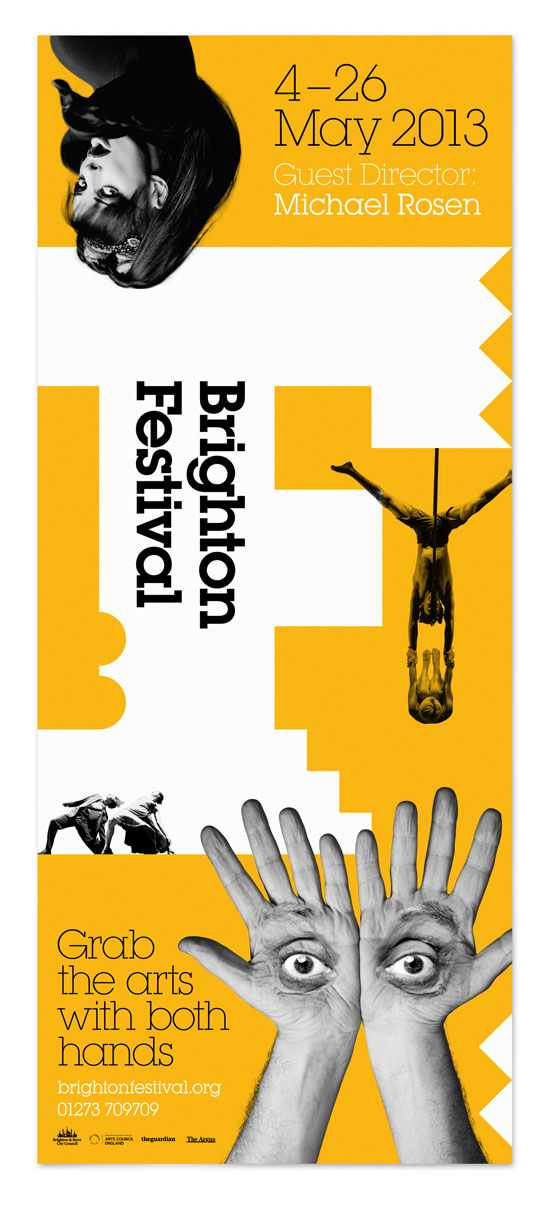 Some unexpected applications have also turned up.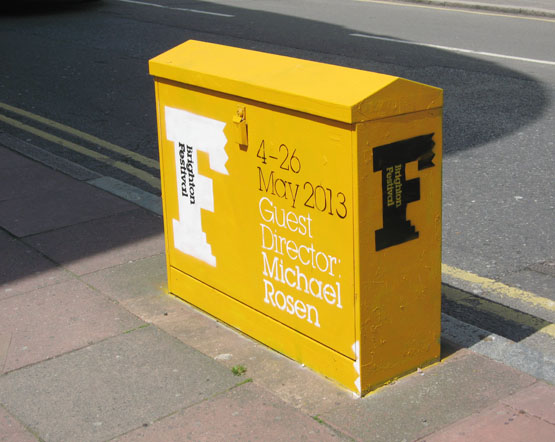 We hadn't expected this branded control box. Or these station gates.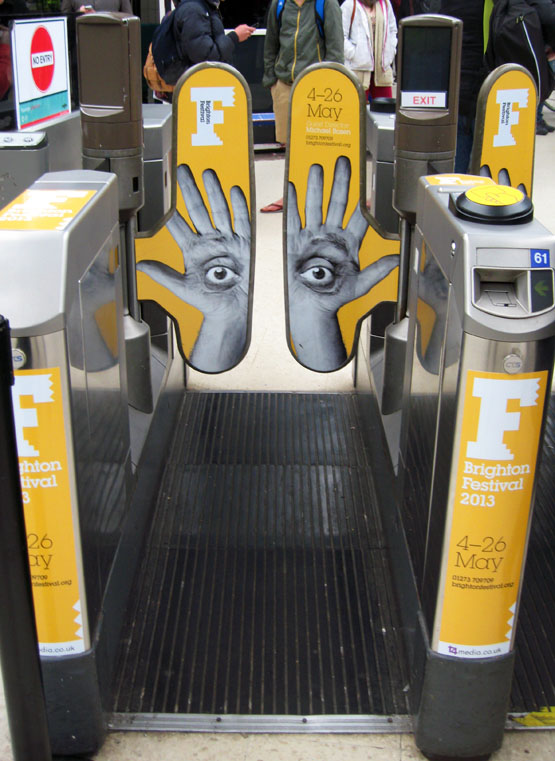 You can also get these extraordinary hand/headpieces, here carefully modelled by one of the team.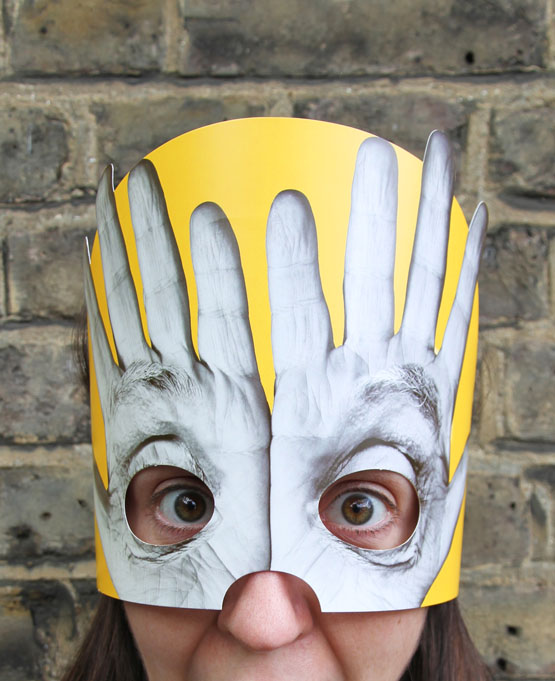 Good to see it nicely rolled-out. There's more information on what's on at the Festival here, and our case study on the main scheme is here.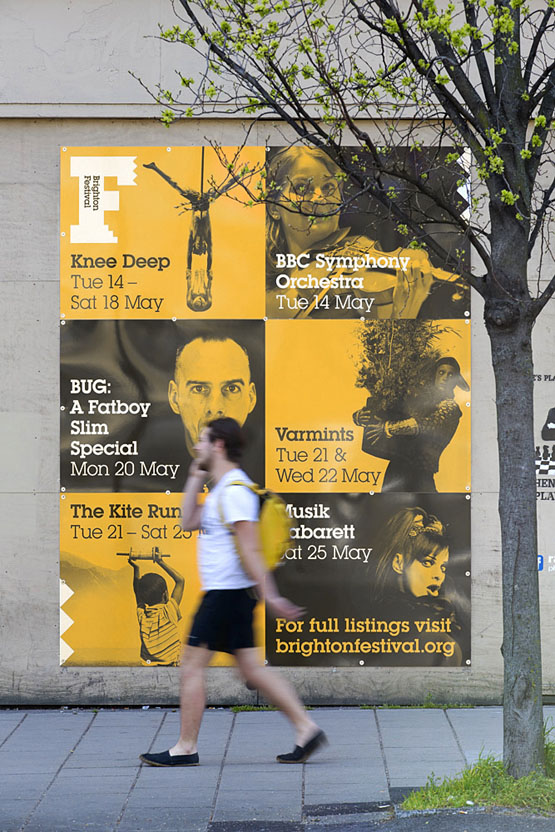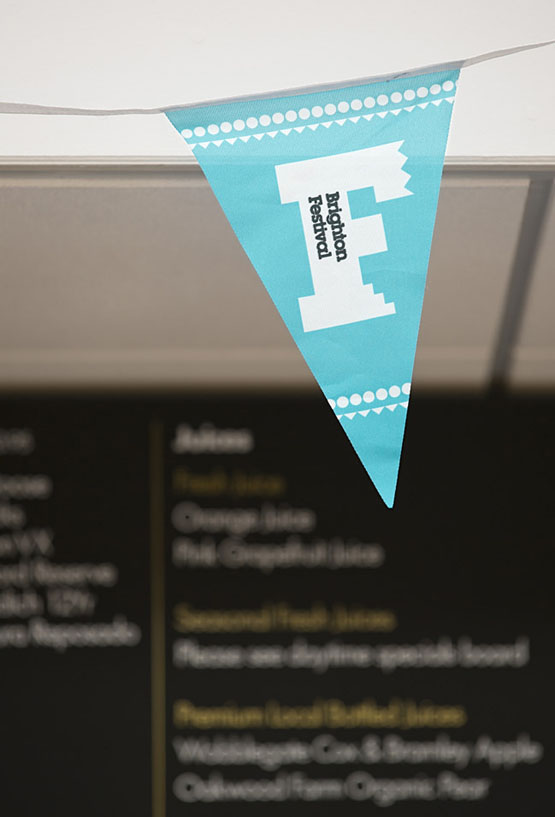 Photography by johnson banks and Murray Scott
Mural (and street furniture) by REQ
Follow johnson banks on twitter @johnsonbanks, on Facebook on Wikipedia or sign-up for our newsletter here