Following on from What Design Can Do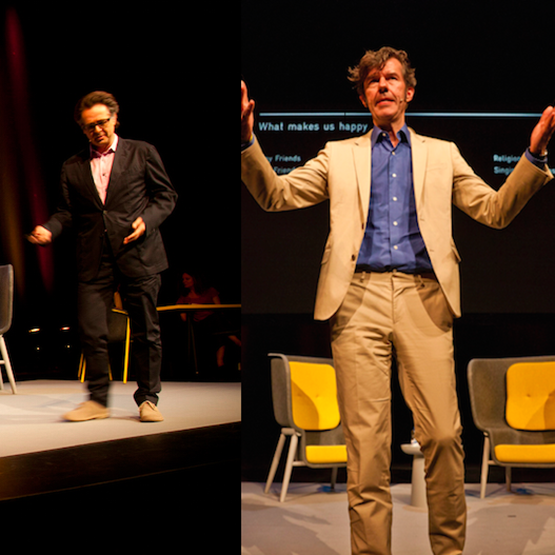 There are a couple of interesting follow-up pieces from What Design Can Do on the Computer Arts site, based on interviews with johnson banks' Michael Johnson, and Stefan Sagmeister from Sagmeister Walsh.
The first piece concerns the challenges of 'design for good' and quizzes Johnson in detail about this:
One of the many quotable lines from Johnson's What Design Can Do talk was "one poster cannot change the world", in response to the proliferation of designers dipping their toes into the 'design for good' arena in a way that, to Johnson, is ultimately never going to make any real difference.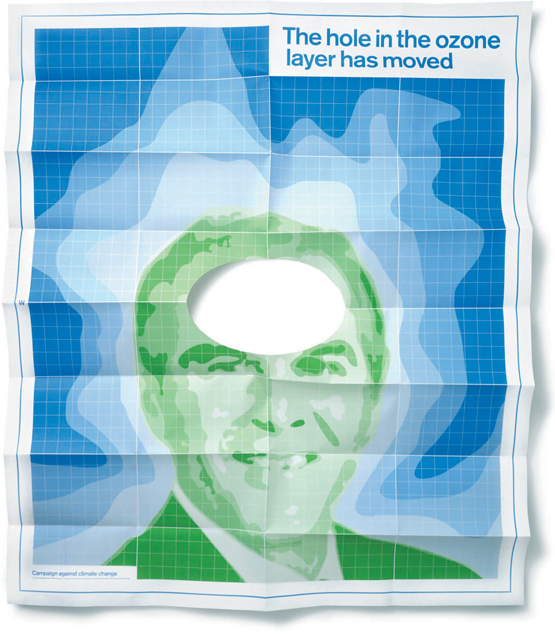 George Bush 'ozone' poster, johnson banks
This is one of the many posters that Johnson designed in the '90s and early noughties. "It did well at conferences. It got into D&AD. But it made no impact at all," he admits. "I can't tell you how many posters I designed in the '90s. All graphic designers love posters. But once I got frustrated and wanted to do something that made an impact, I realised I was totally fooling myself. I needed to raise my game to make an impact, and apply all the things I know about proper branding."
The second piece quizzes Johnson and Sagmeister about the challenges of keeping their studios small (both studios number less than ten people each).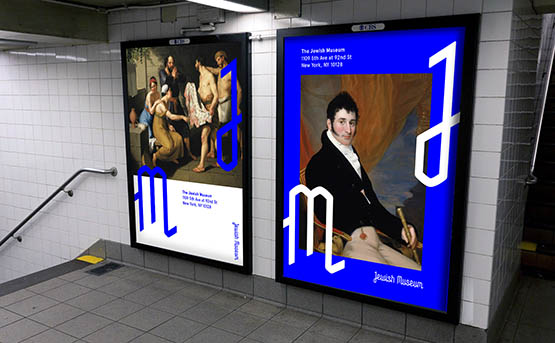 Jewish Museum identity by Sagmeister Walsh
"As a company grows, it's unclear who's actually responsible, and how much love and attention they'll put into it," observes Sagmeister. "In a small company it's much easier for an individual to 'own' a project, and take pride and meaning in it."
Here's Johnson talking about his process:
In Johnson's What Design Can Do talk, he described himself as a "blur" – a writer, a designer, a strategist and many other things. In a small studio, job roles are likely to be more versatile, and that can mean the creative process is too.
"Classically, the process involved the strategy going to a certain point, the design brief was written, and then the design started," he recalls. "That doesn't always work."
"You tend to get this huge block of knowledge, insight and narrative, and the designers have to start – and the middle bit is very hard to navigate because designers tend to be very visual, as a rule, and strategists tend to be very verbal."
Follow johnson banks on twitter @johnsonbanks, on Facebook or sign-up for our newsletter here