Mr Cooper: ice cream for grown-ups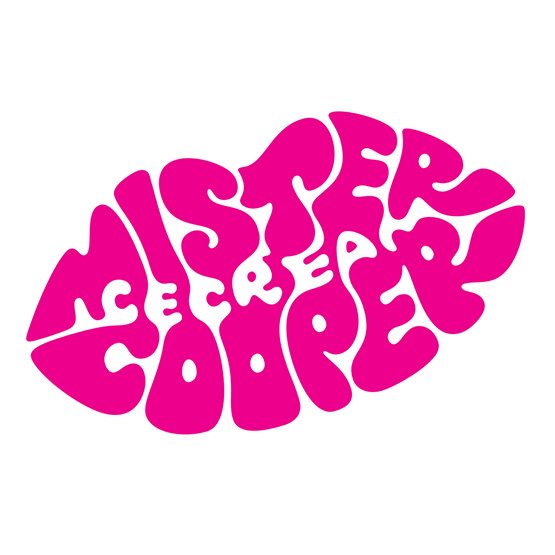 We've been given the go-ahead to talk about a project we've been working on for some time, called Mr Cooper.
Mr Cooper is an an ice-cream start-up specialising in alcoholic and gourmet flavours. The company's frozen fancies are strictly for grown-ups and they needed a distinctive identity and tone of voice to match their unconventional new brand.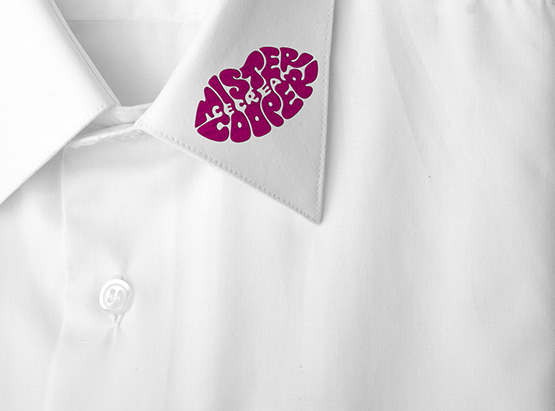 From a verbal point of view the brand is going to use a series of interesting copy lines, such as 'never vanilla', 'ice-cream for grown-ups' and 'ice-cream but naughtier'. Visually, after presenting a number of initial designs we agreed on the thought of a typographic 'lipstick' mark.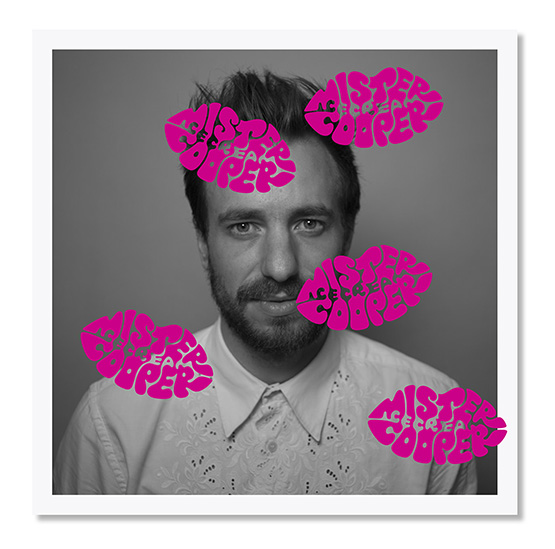 Mr Cooper himself. Covered with kisses, naturally
This concept seemed to match well with the hedonistic nature of the product. The logo can be rubber stamped directly onto white paper cups and napkins, as if a cheeky kiss had recently been planted (and helping Mr Cooper keep his costs down for the initial launch).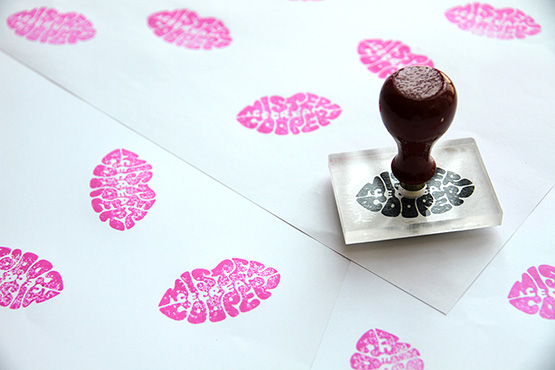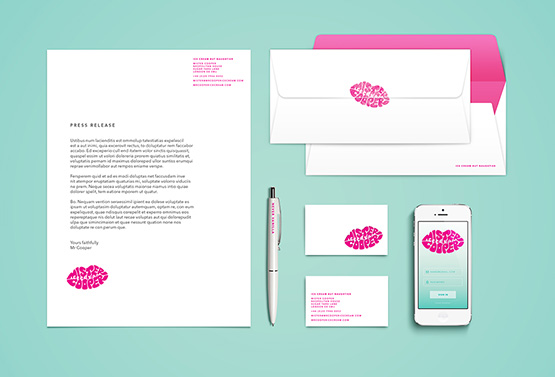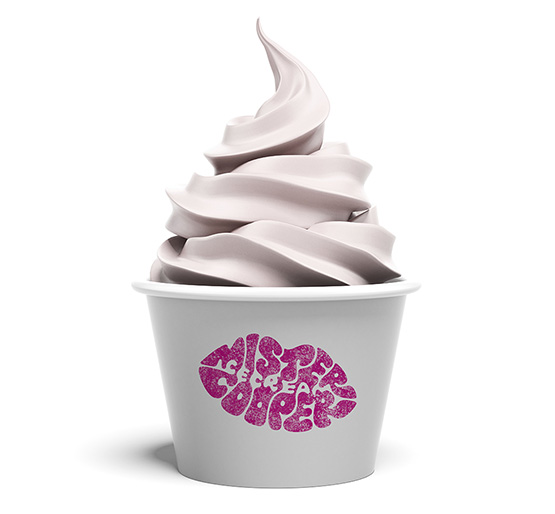 Our challenge was to craft an intriguing hand lettered mark utilising both positive and negative space to spell out the brand name and the words 'ice cream' within the lip shape.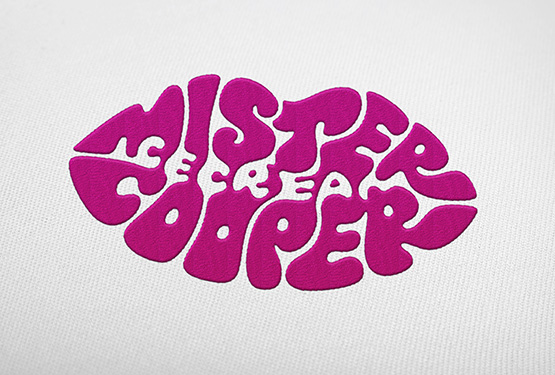 We worked firstly on paper, drawing and tracing by hand. We then scanned these sketches and created rough vector graphics. As the logo developed we experimented with a variety of lettering styles and worked through challenges within the design such as legibility and spacing, before arriving at an arrangement and lettering style that made the logo feel suitably voluptuous and unified.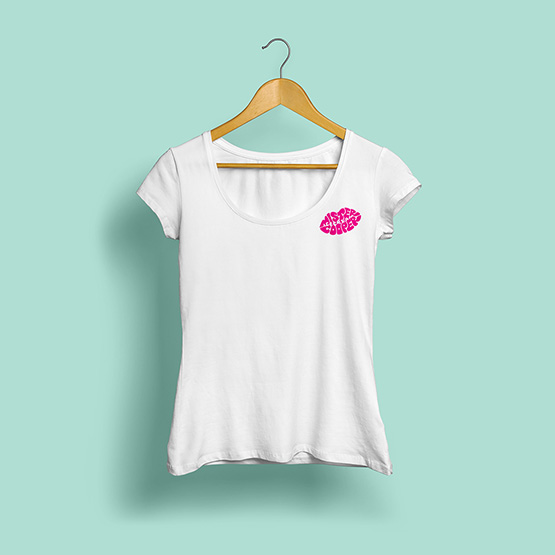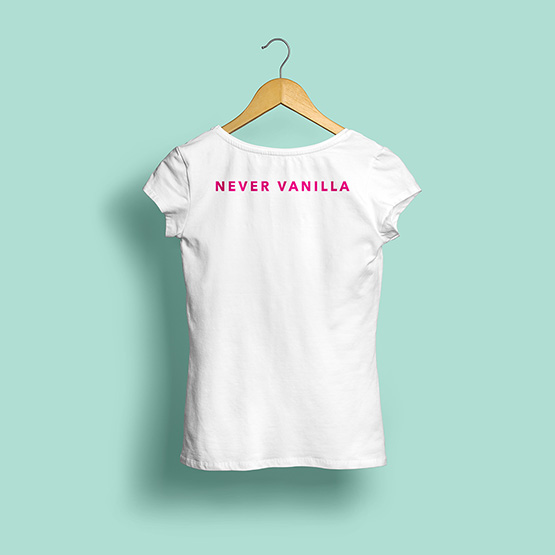 Finally we've been working on real world applications such as packaging, uniforms and merchandise...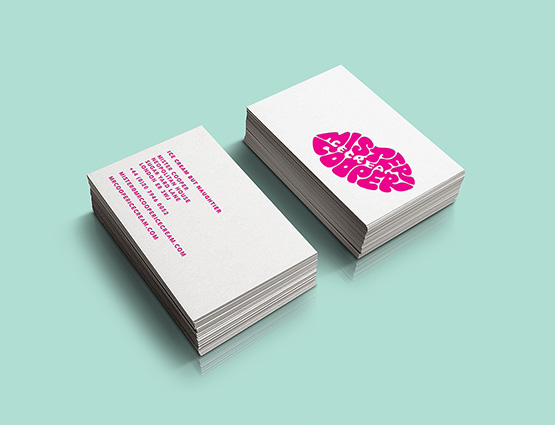 ...and stationery.
If you want to geek out on this scheme, there's a home-video here of the ideas and details of the creation of this identity scheme that we produced for Computer Arts magazine, narrated by senior design Kath Tudball.
Thanks to our collaborator on the final typography, Rob Clarke
Follow johnson banks on twitter @johnsonbanks, on Facebook or sign-up for our newsletter here