Our first design routes for Mozilla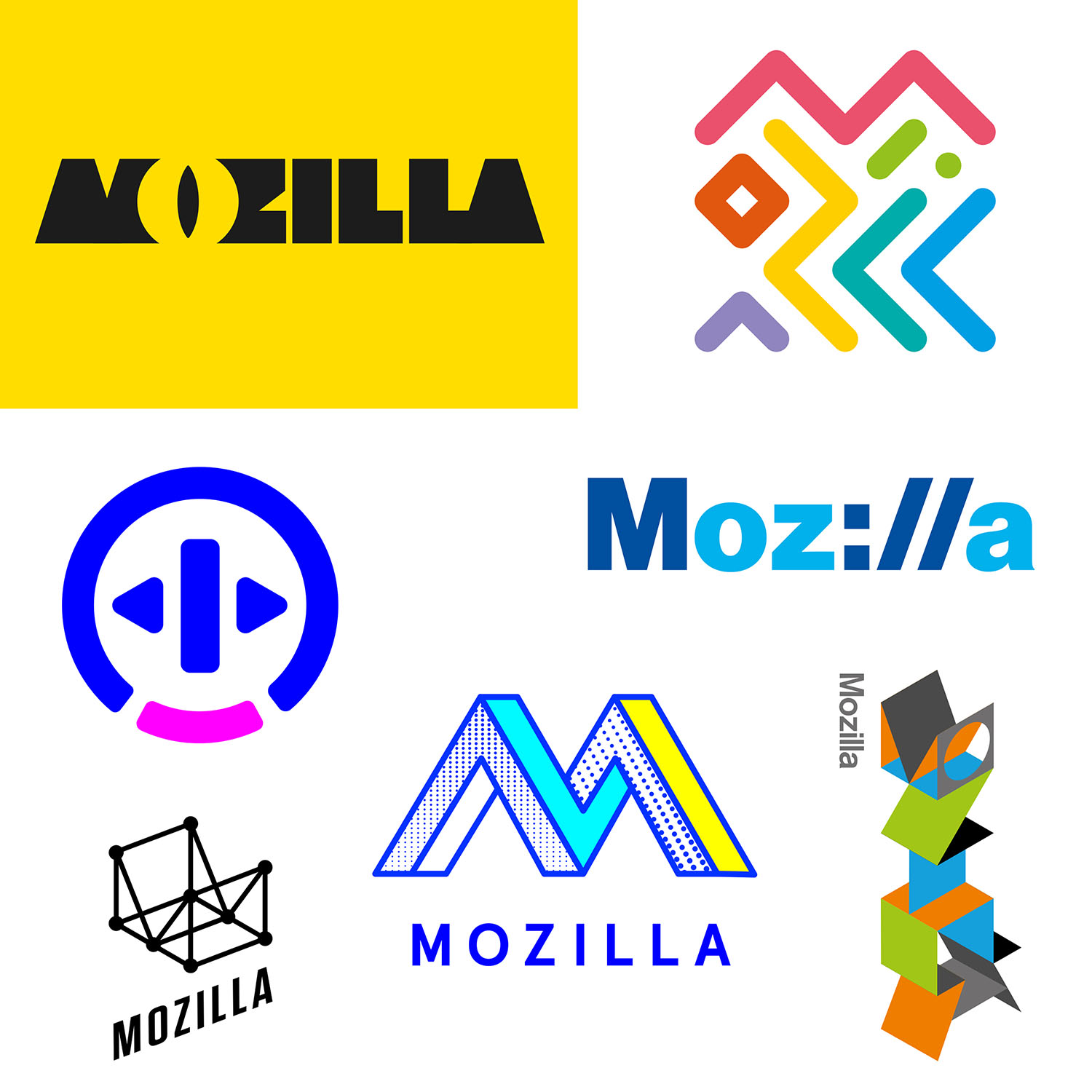 Following on from the weekend's post on the verbal themes, it's now time to reveal the first seven design routes that we've been working on.
In case you haven't been following this, we're carrying out a re-design of the Mozilla brand, but doing it in the open. So, for pretty much the first time, what would normally be kept behind closed doors is being shared, for everyone to see.
We've been through two stages of brand narrative, and now it's time to show the first design ideas.
This was the design brief that we worked to
Explore a wide range of design solutions jumping off from ongoing narrative work
Chime with 'conscious choosers', more millennial, edgier and cooler design
Reflect the new core personality: Gutsy, Independent, Buoyant, For Good
Search for a wide-ranging design system that links across all Mozilla activities
Look for designs that will make people re-assess Mozilla, and attract new audiences
Look at spectrum of solutions and explore variations: gravitas versus fun, positivity versus negativity, 'the fight against' versus 'the fight for', etc
Explore how (or whether) to refer to the 'zilla' / community love of animals
So, without any more delay, here are the seven design routes, Please note, the applications are just notional at this stage.

You can, if you wish, leave comments and thoughts on each of these routes on Mozilla's design blog. Right click on a picture and open a new tab if you want to see anything larger.

Route A: The Eye

Even though Mozilla's old Dinosaur logo is only used internally, not externally, there's still a lot of love in the community for all things 'Dino'. What if we could find a way to use just part of a reptile in a dynamic new design?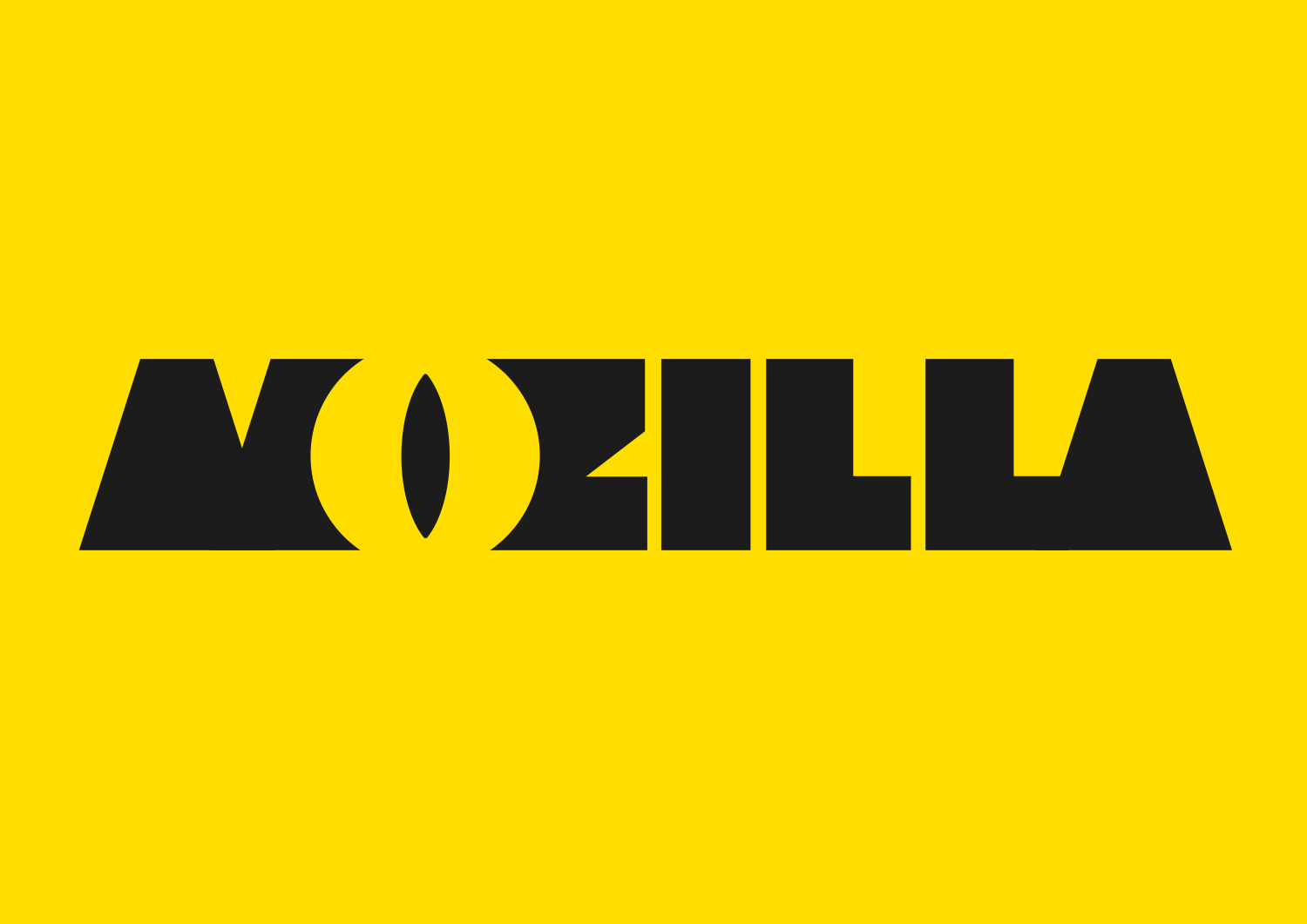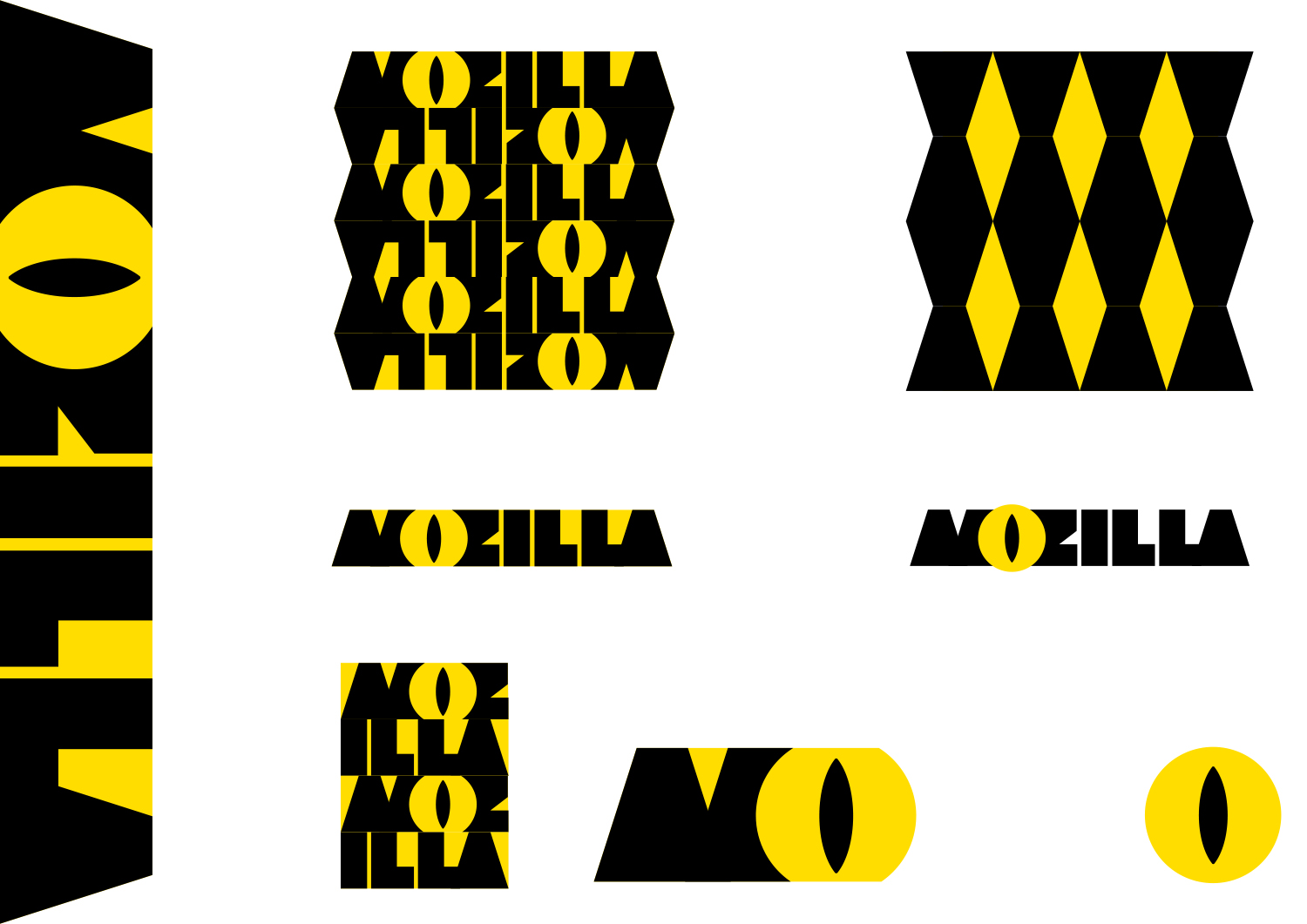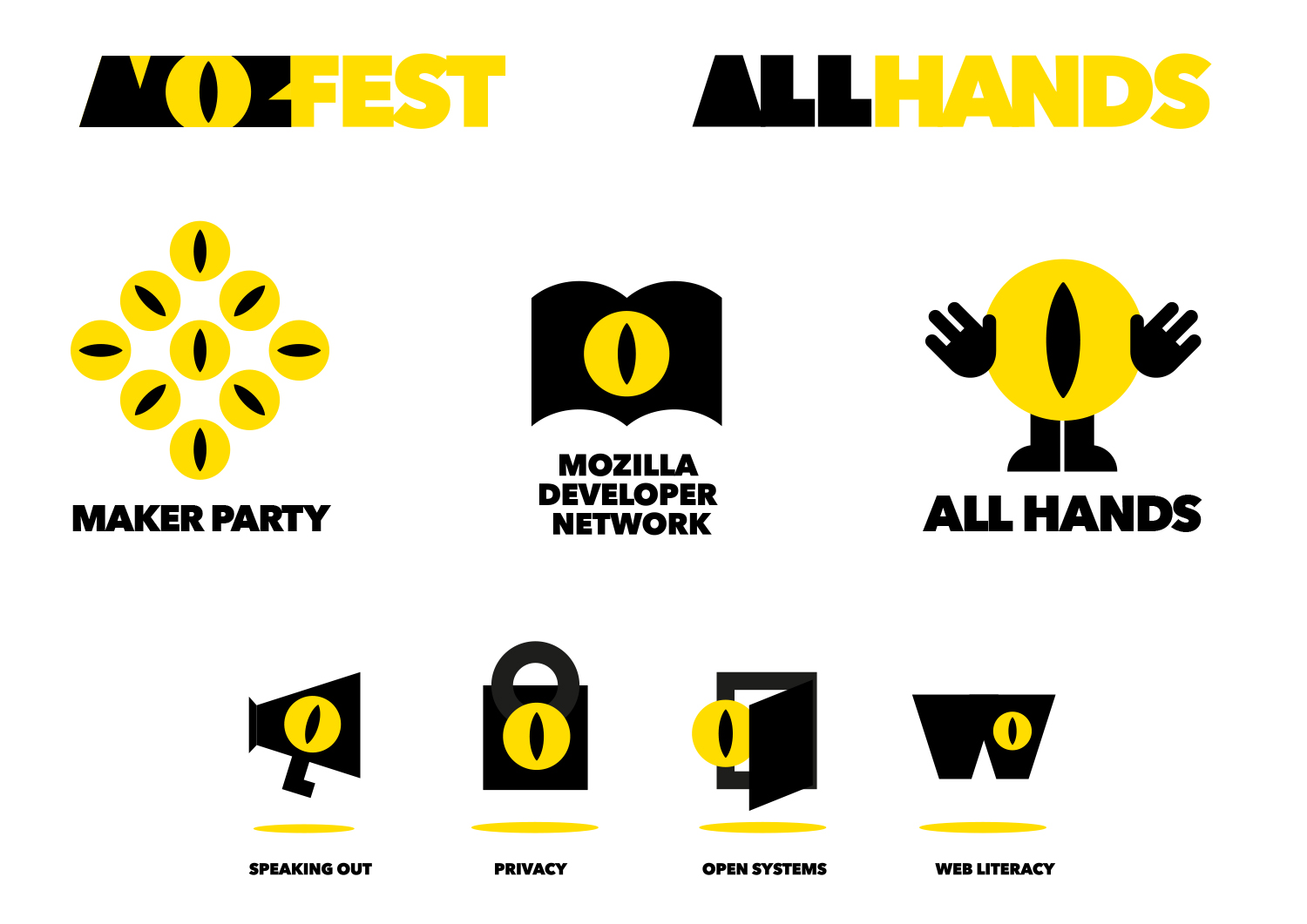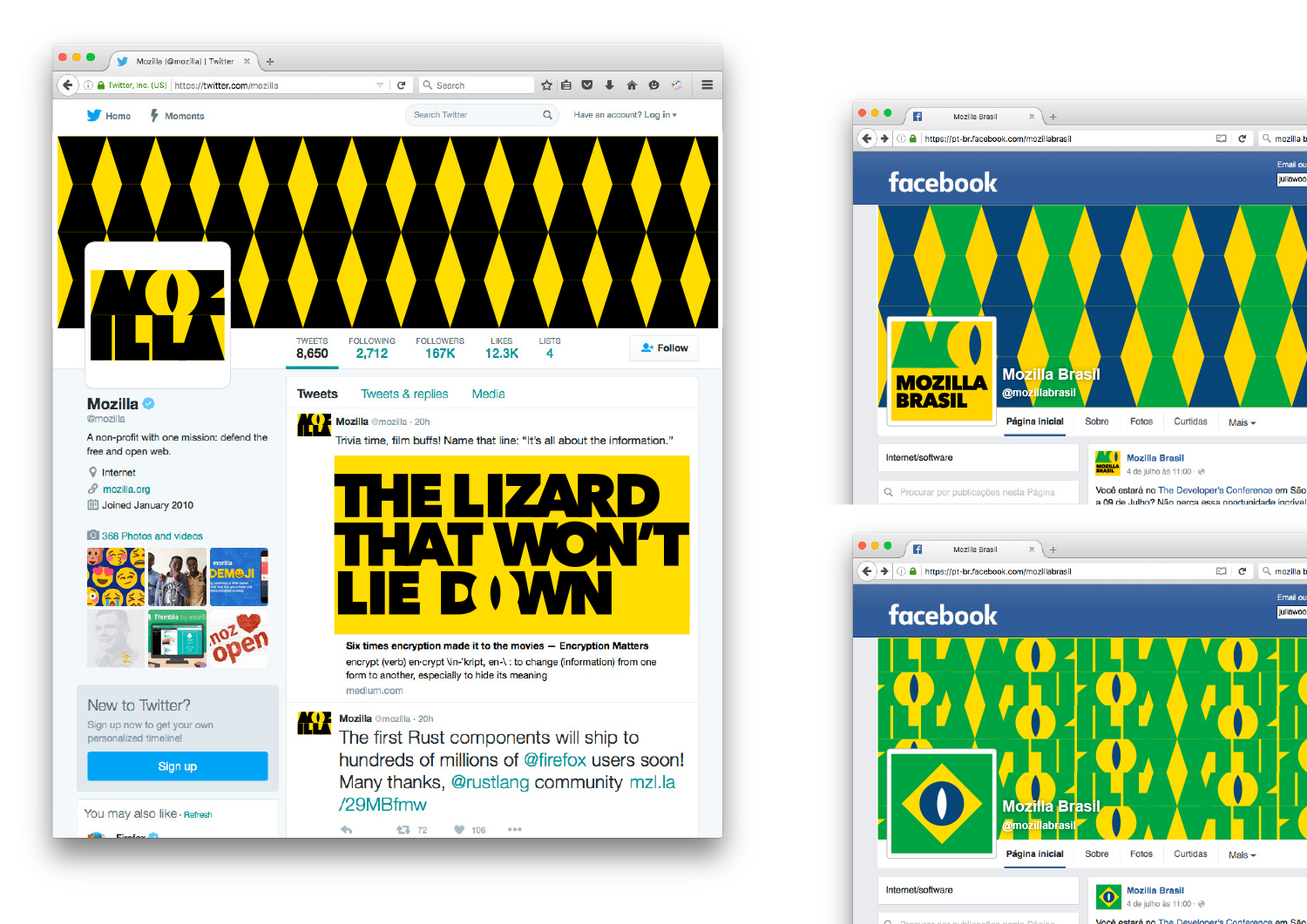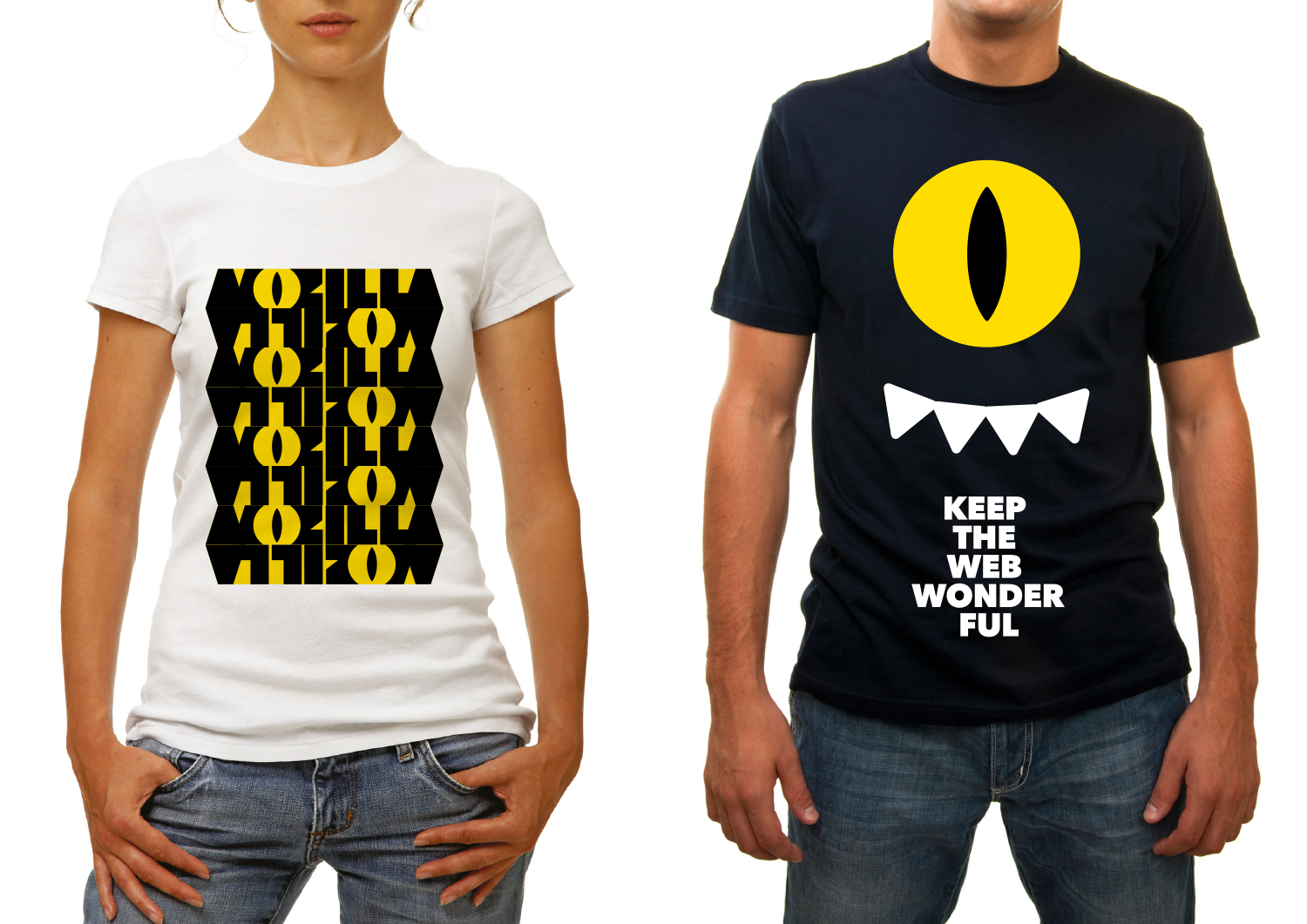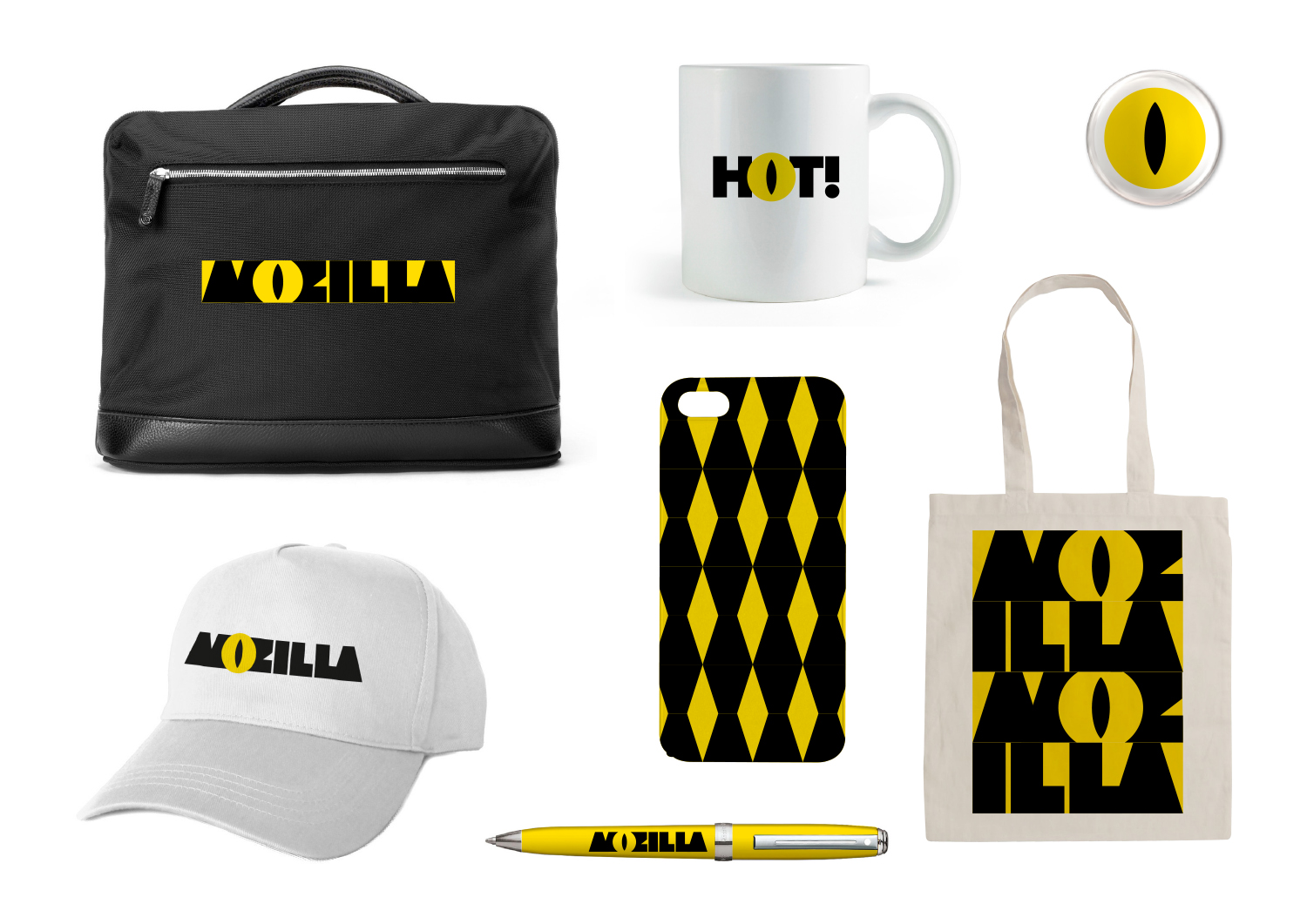 Here's a quick look at how this idea could animate:
Route B: The Connector
Typographic experiments with the 'Mozilla' name led to this route - where the letters are intertwined around each other to create two interrelated marks, inspired by circuitry and tribal patterns.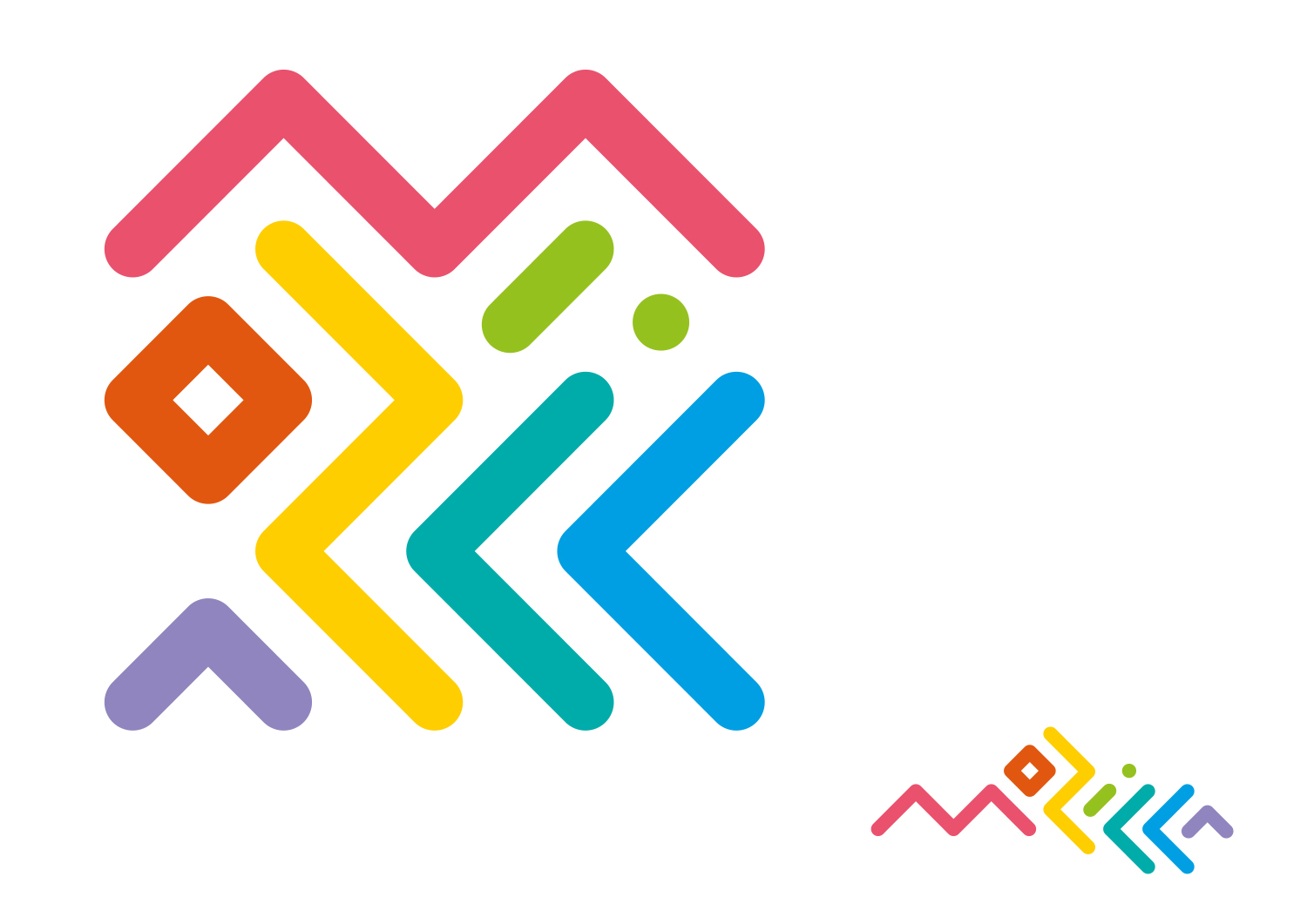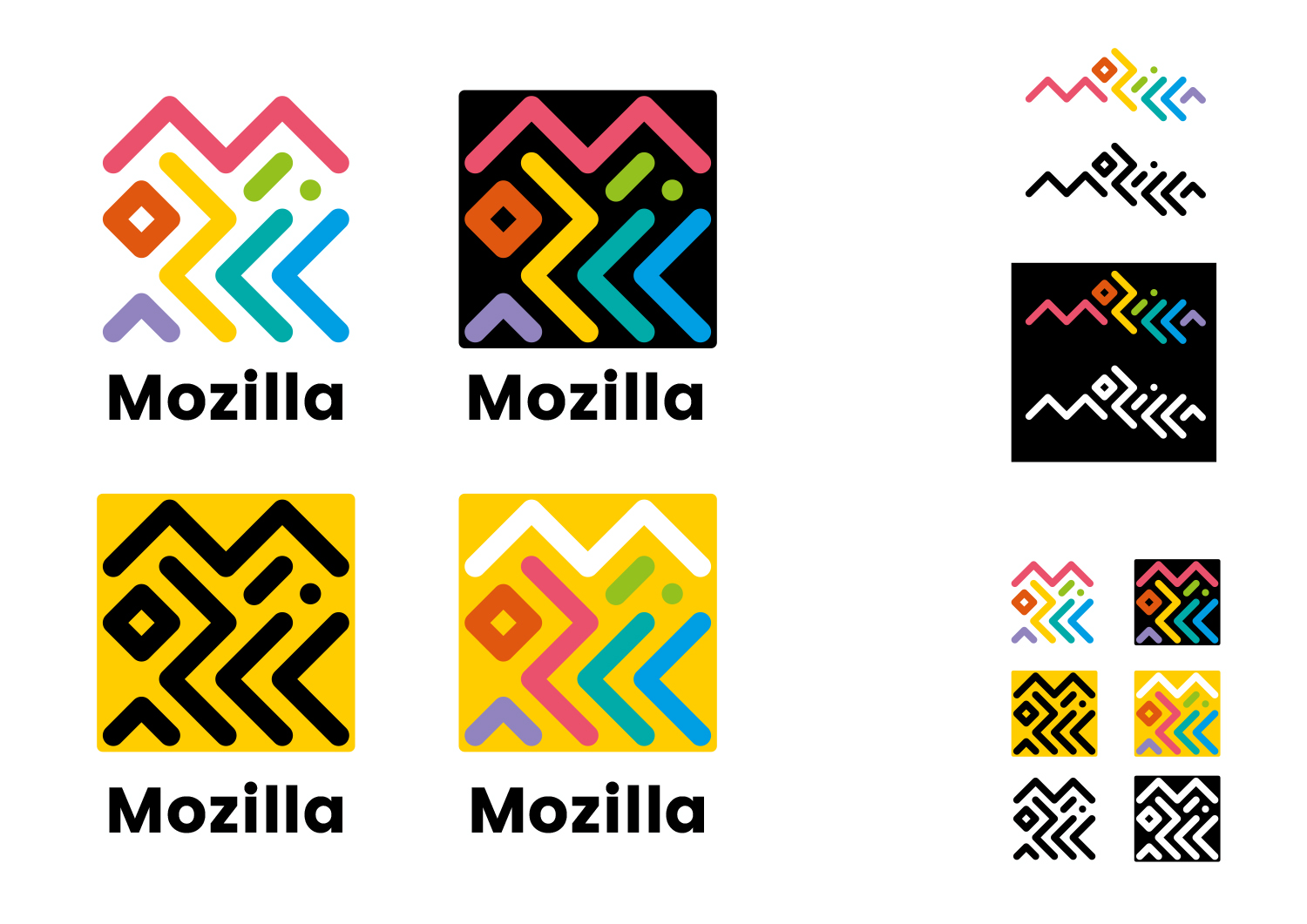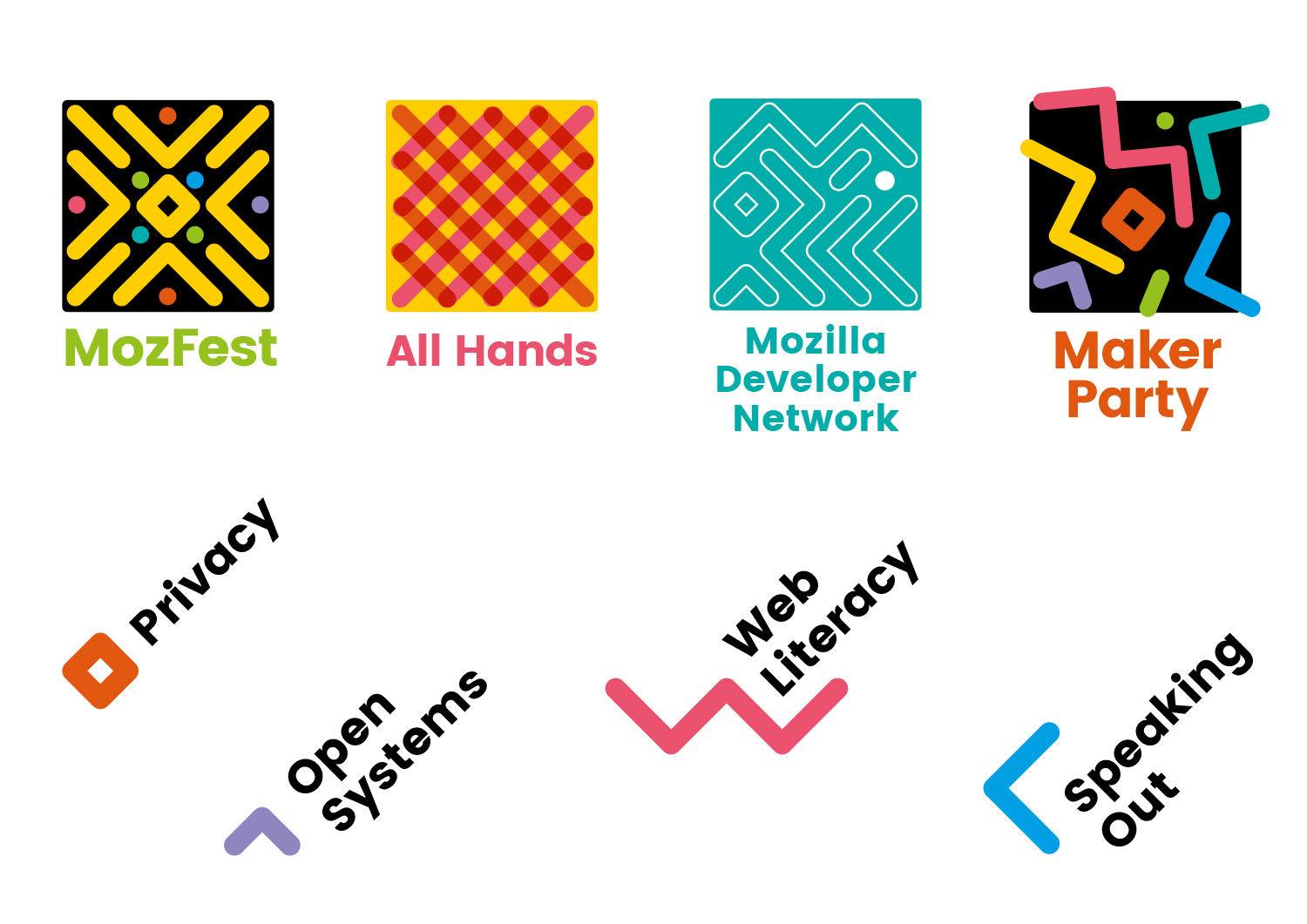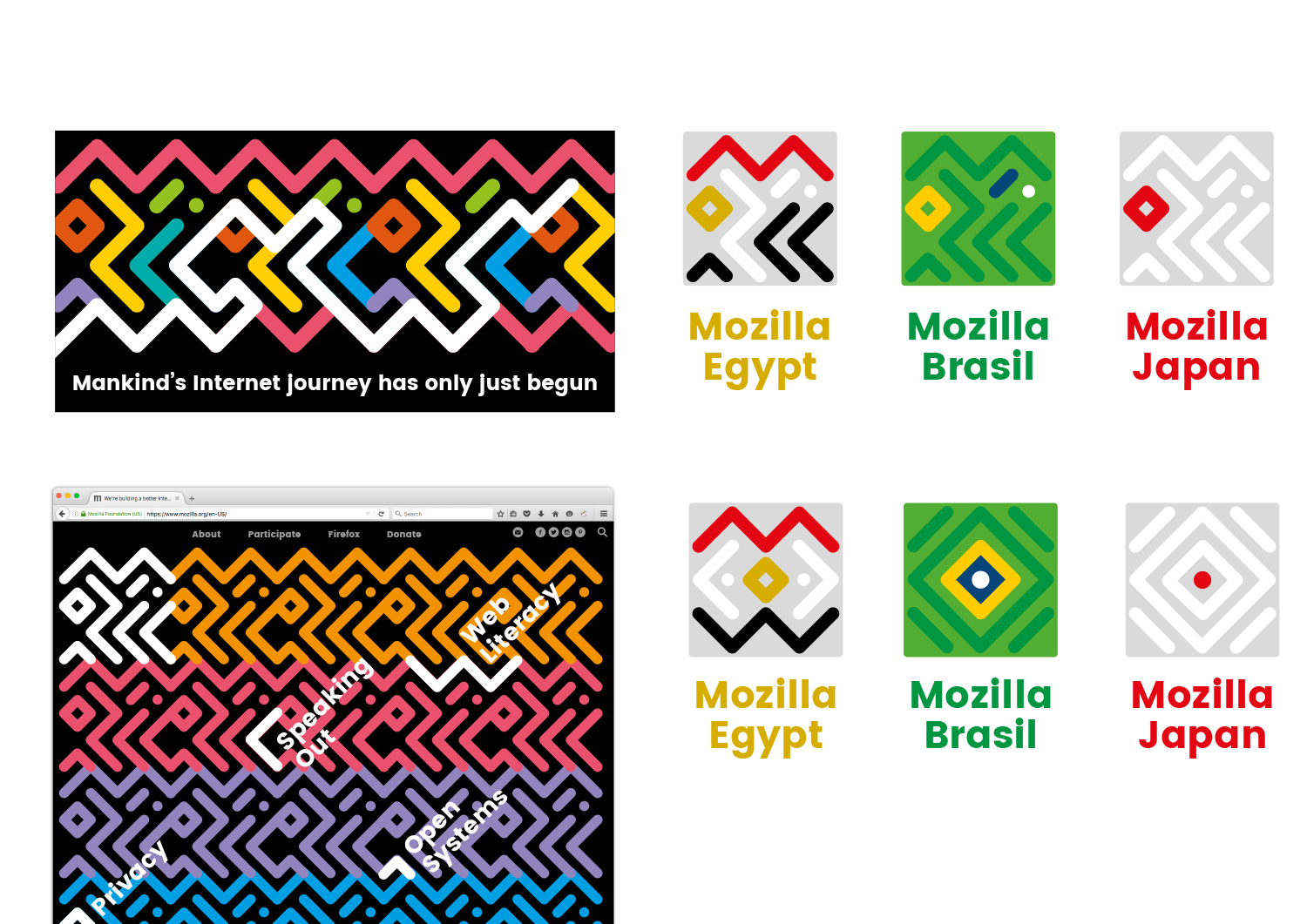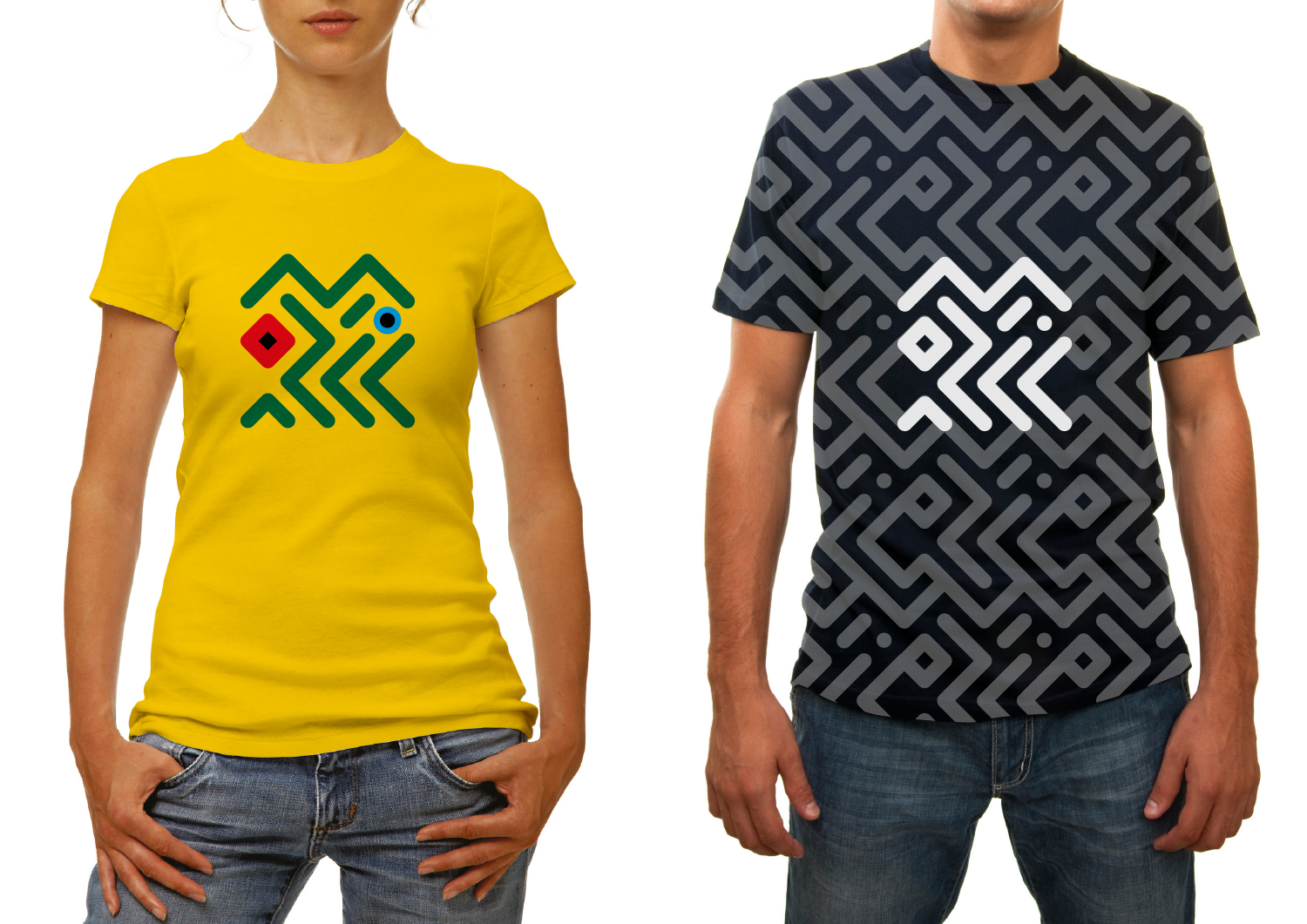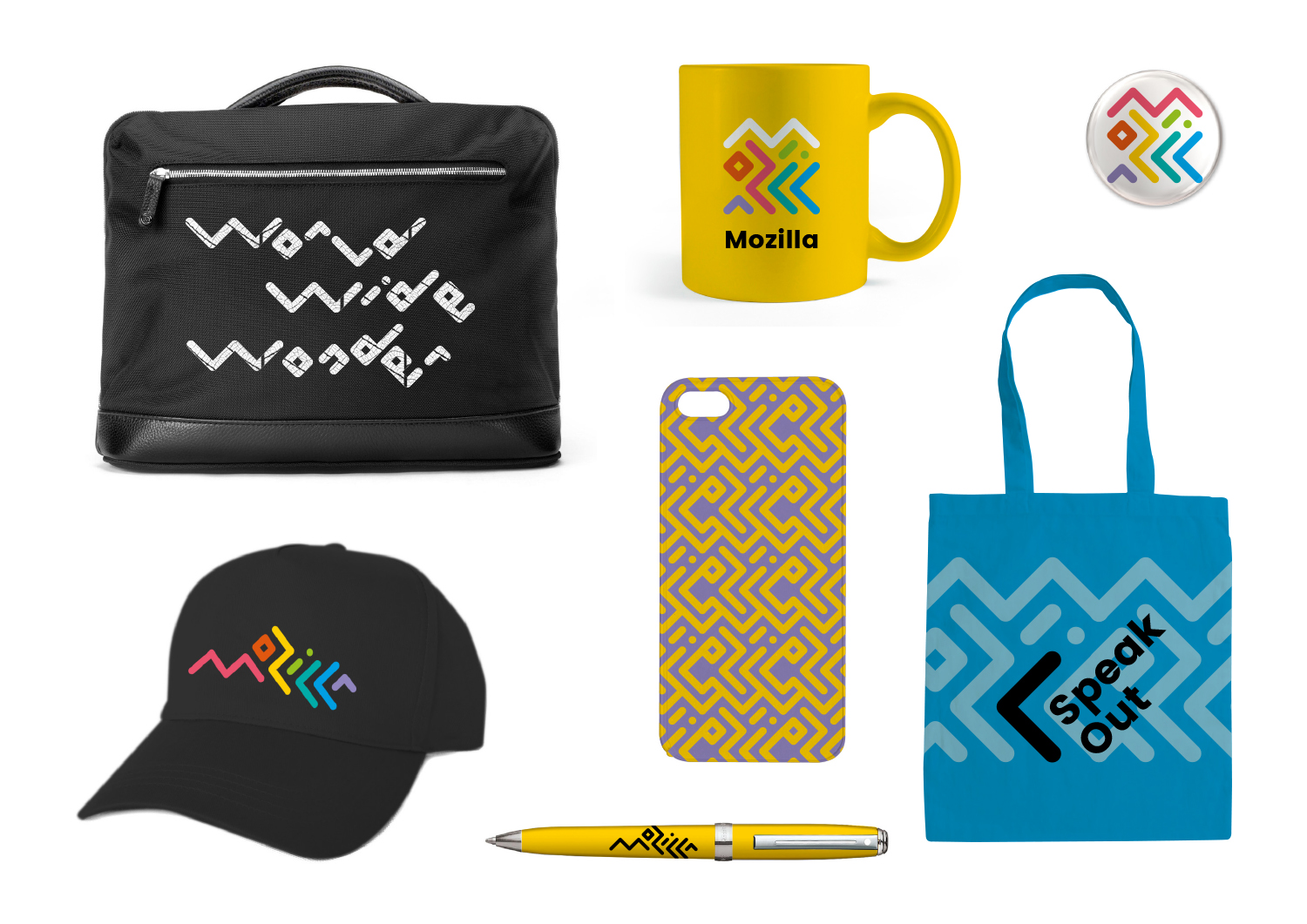 Again, here's how it could animate.
Route C: The Open button
Mozilla stands for an Internet that's open to all on an equal basis - but most people don't realise that certain forces may divide it and close it off. How could we communicate 'open', quickly and simply? Could we find a current symbol or pictogram of 'open' and adapt it to our needs? There is one, and it's around us almost every day…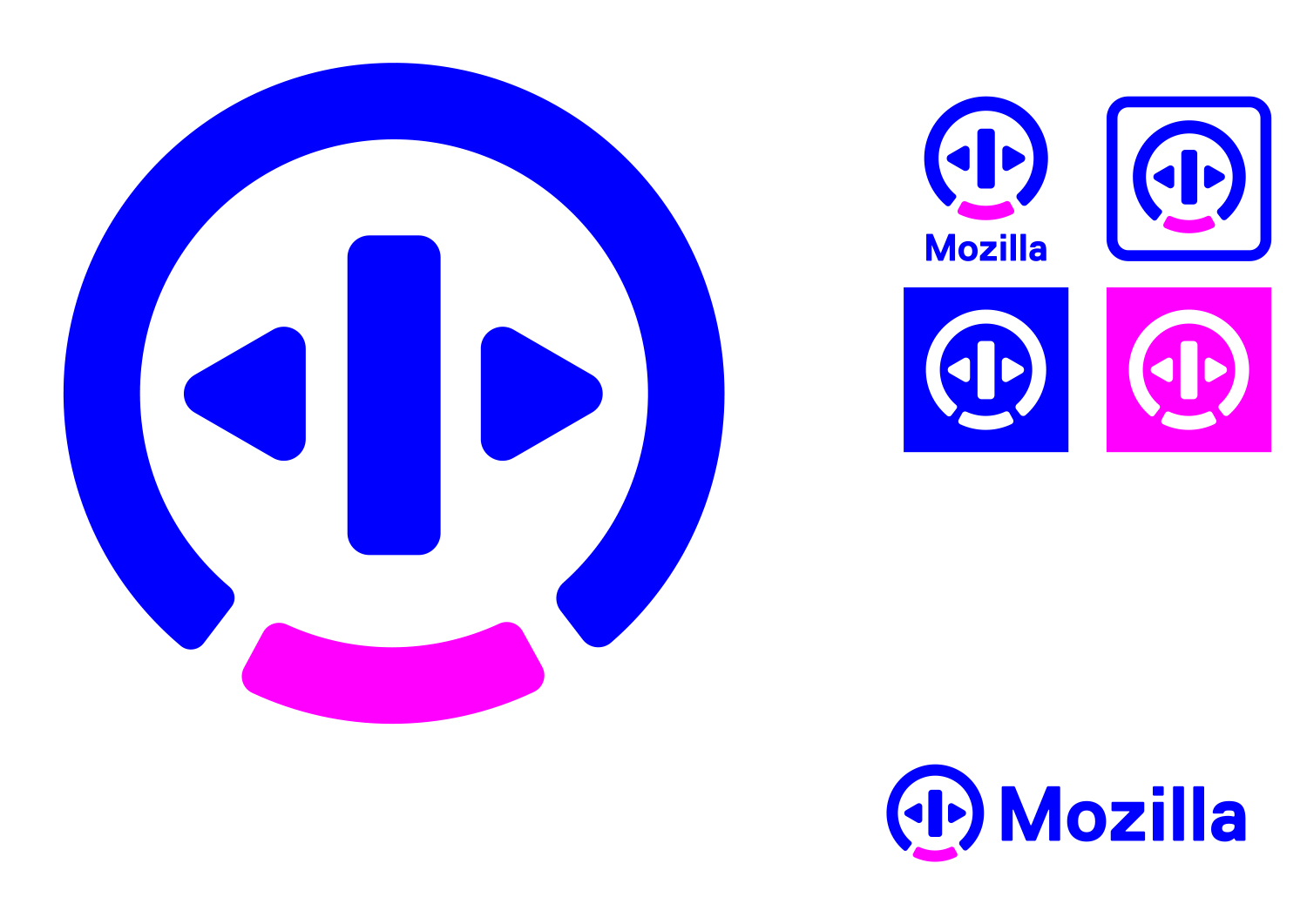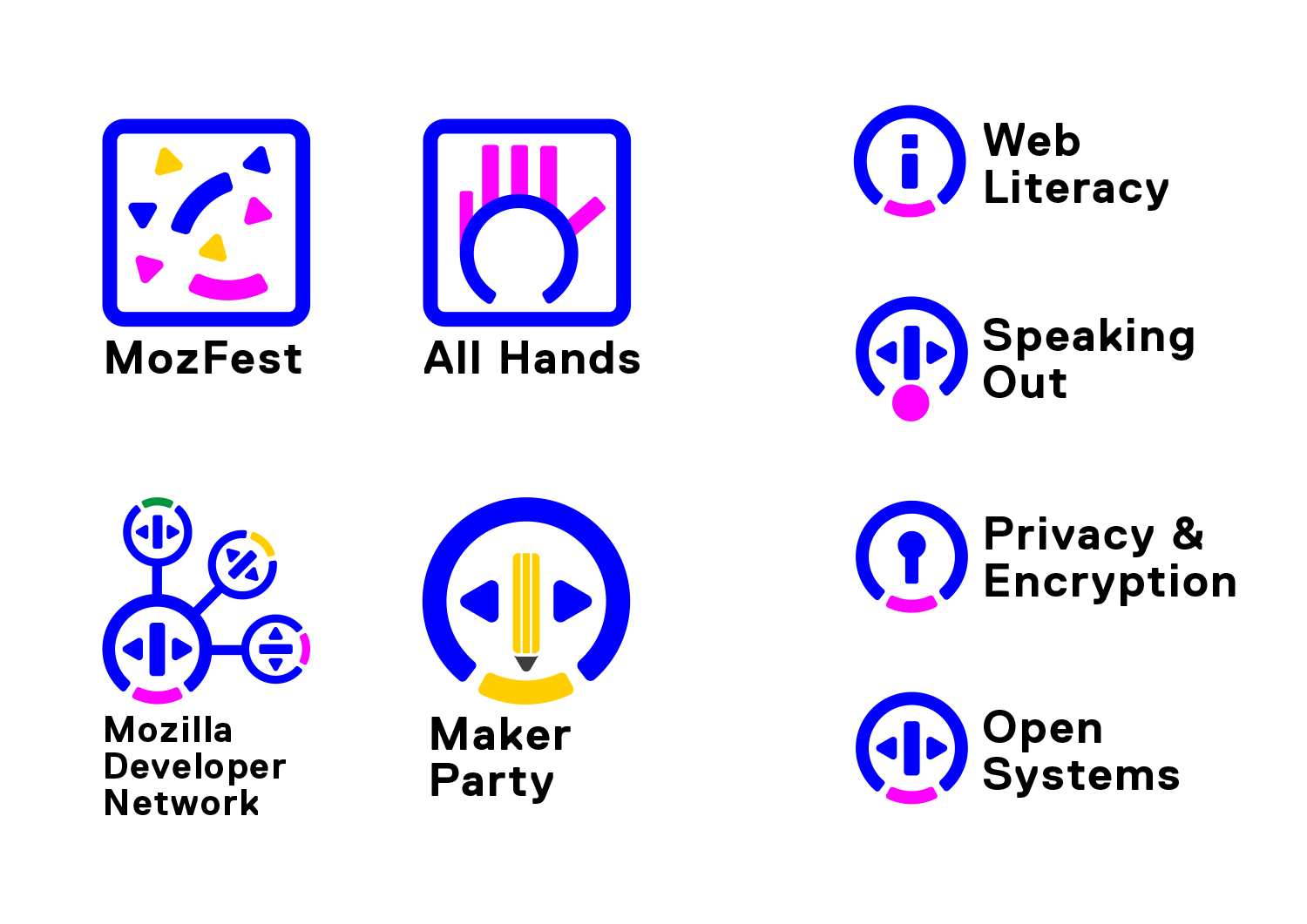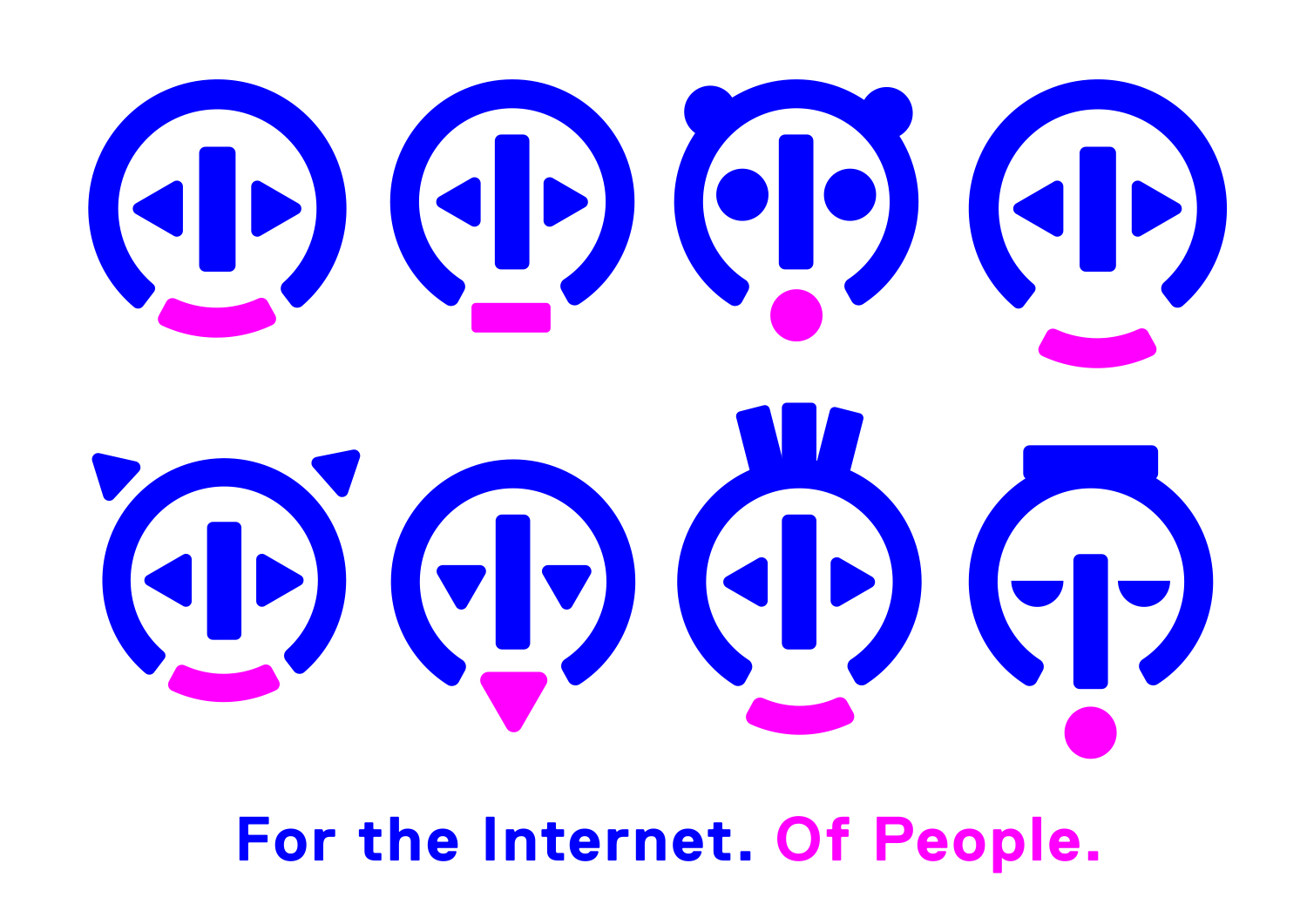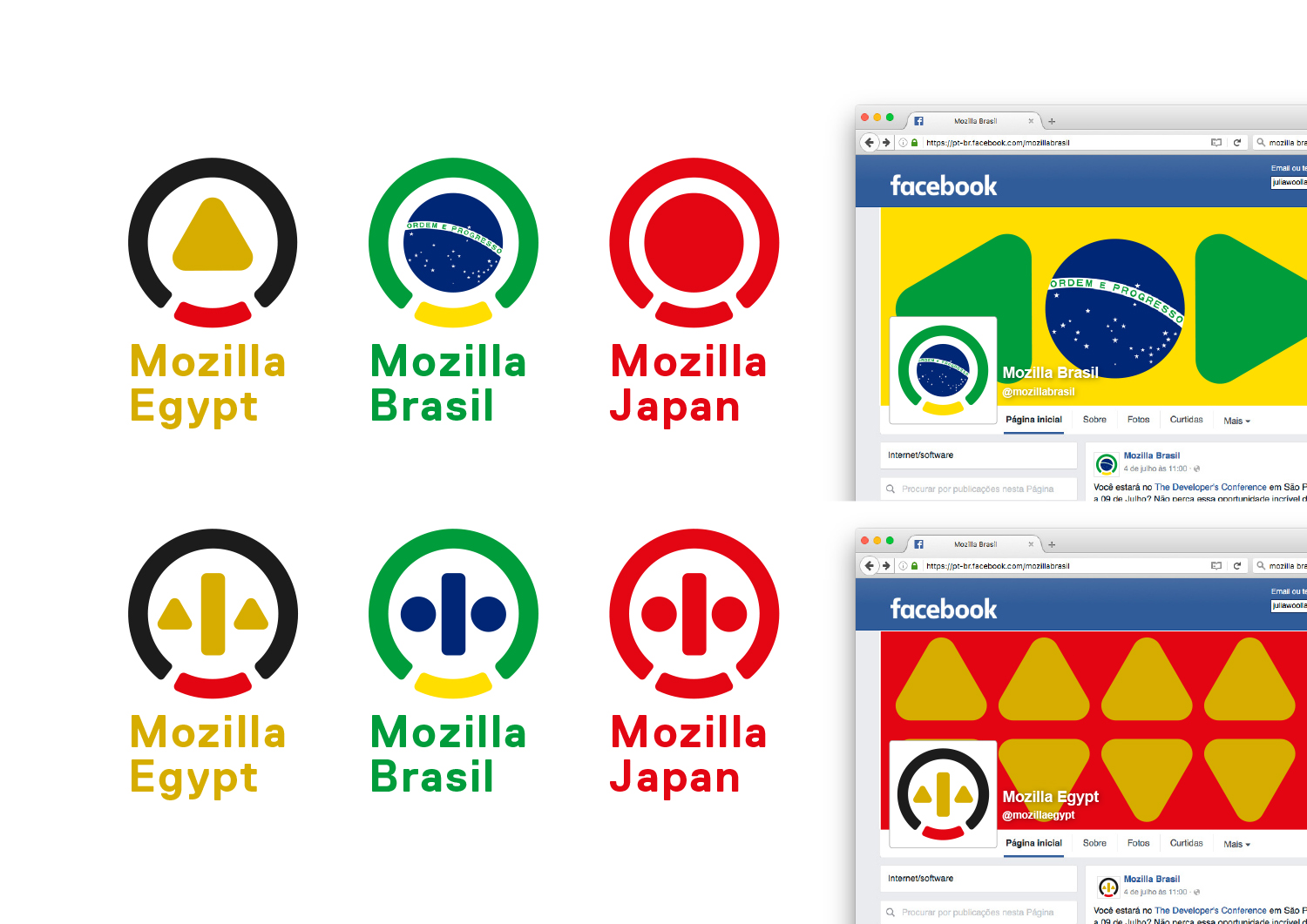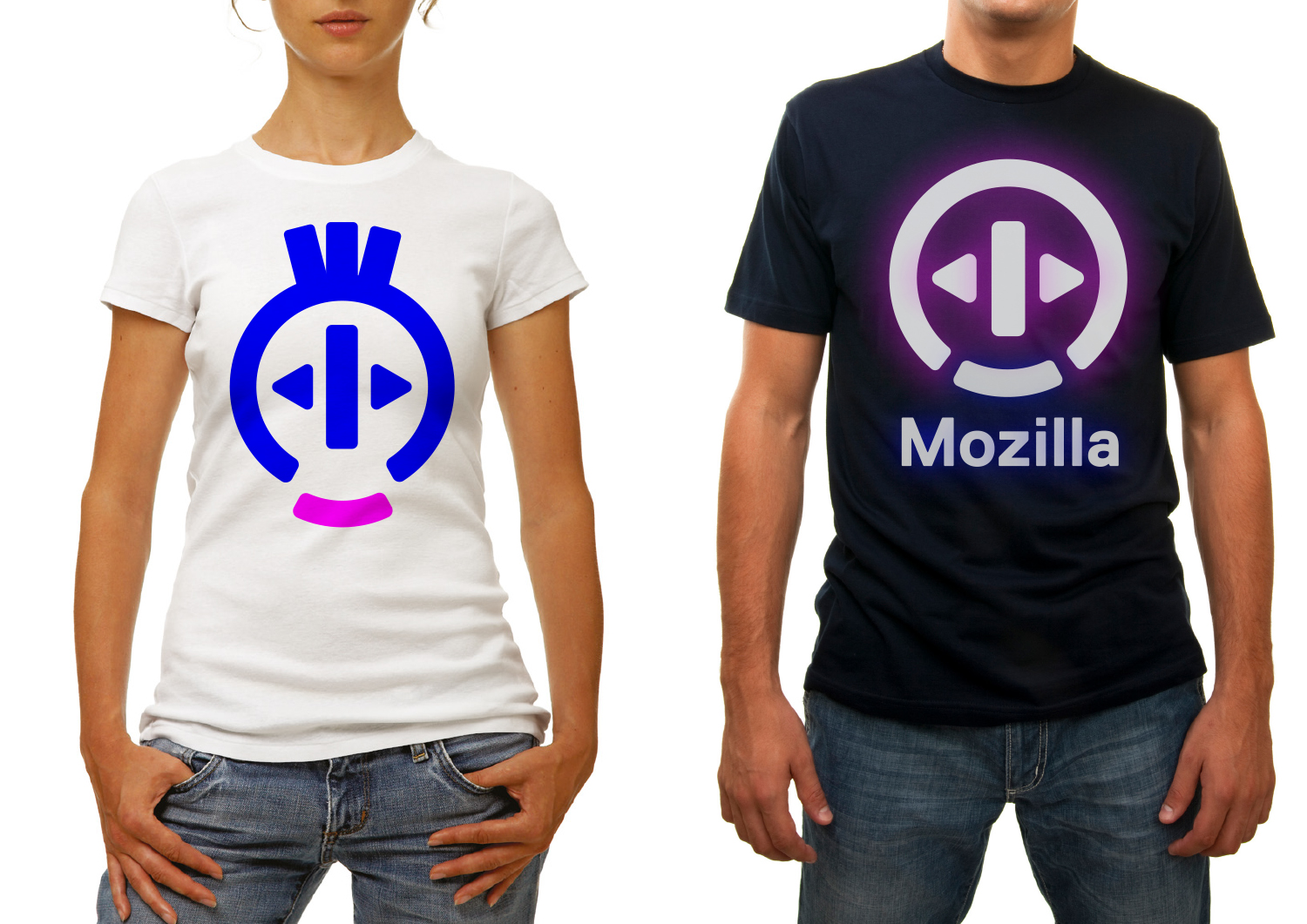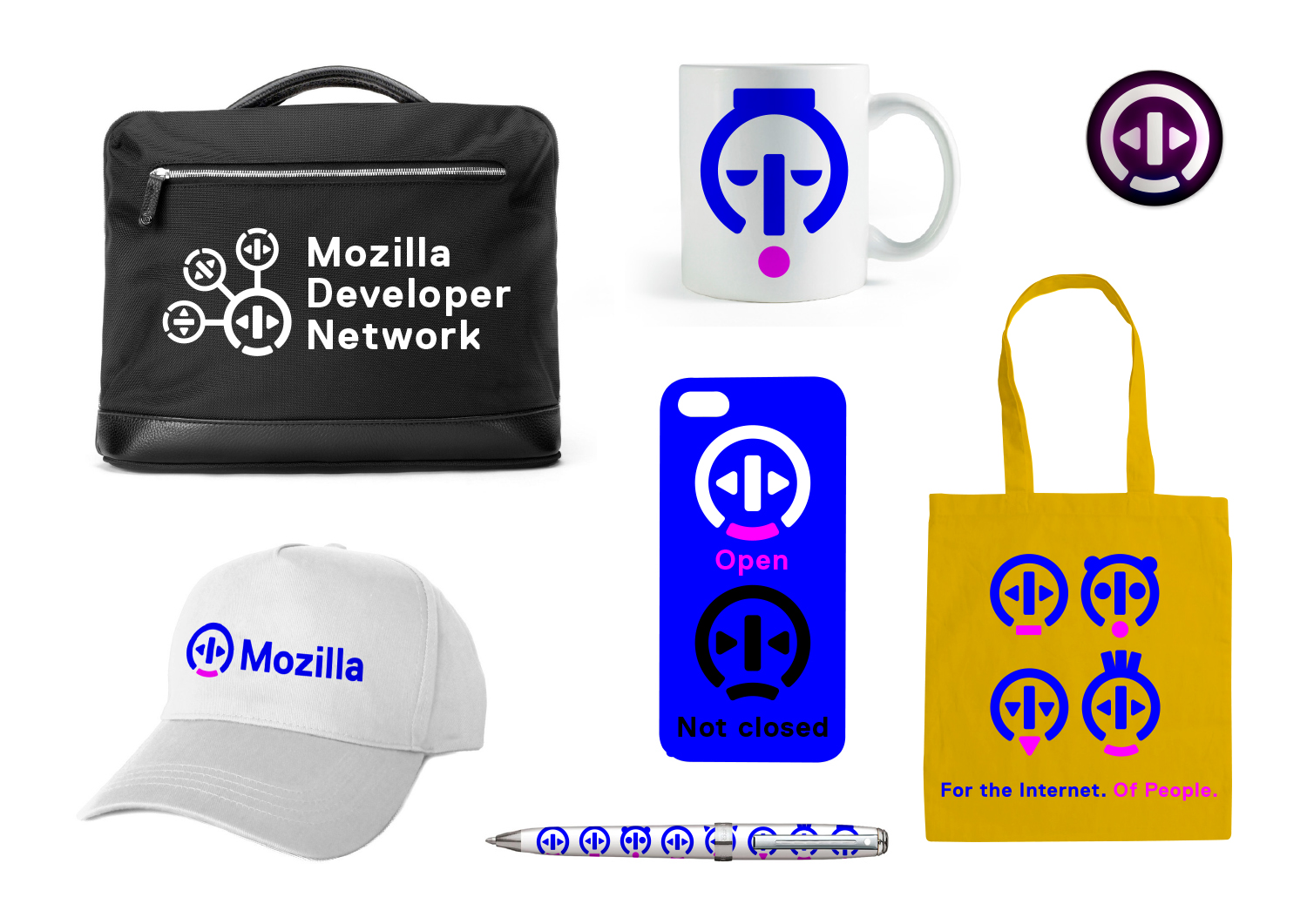 Cue crazy animation.
Route D: Protocol
If we want to show that Mozilla is at the core of the internet, and has been for a long time, how do we show that it's a fundamental building block of what we know, see and use every day? Perhaps the answer is staring us in the face, at the top of every browser…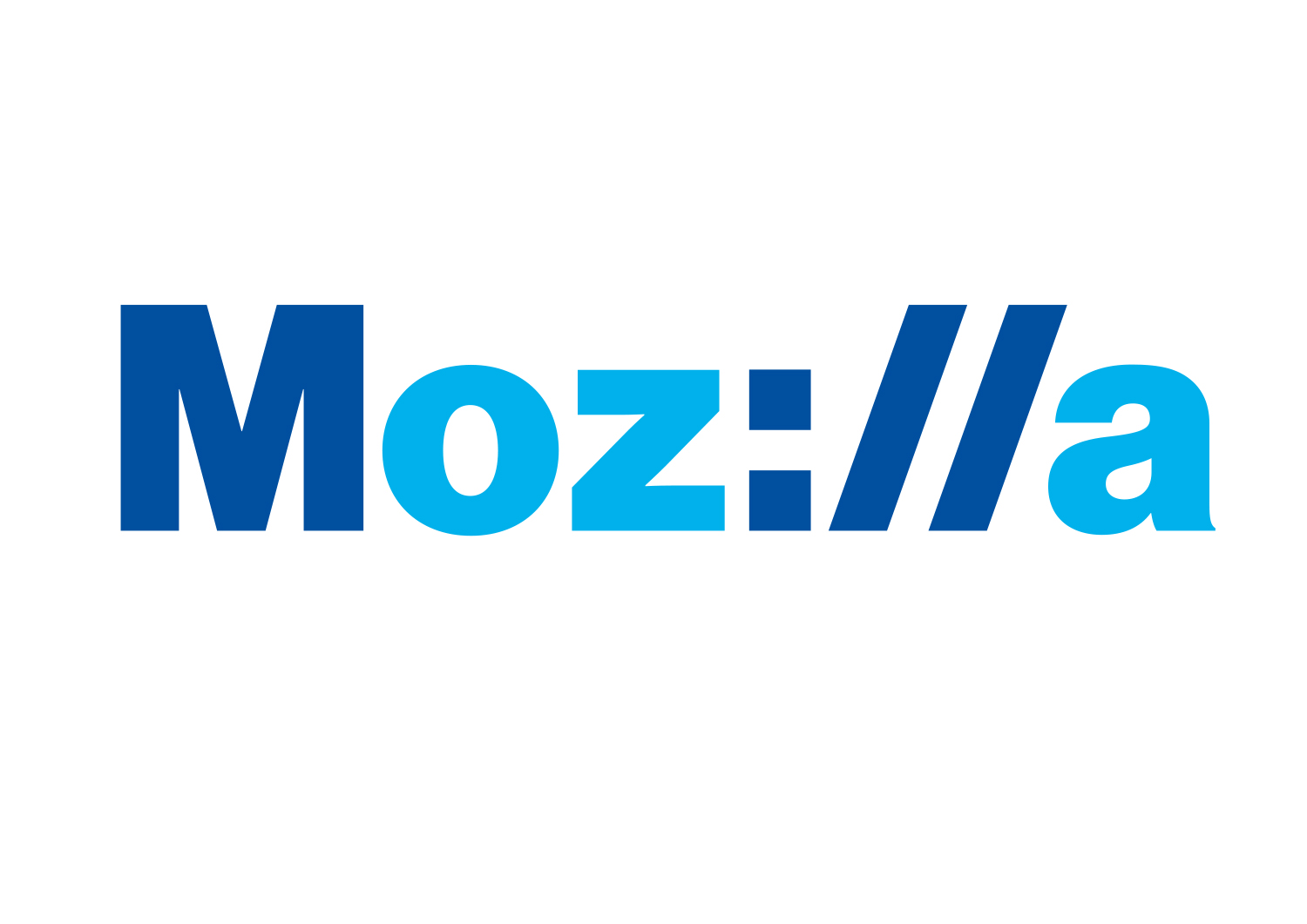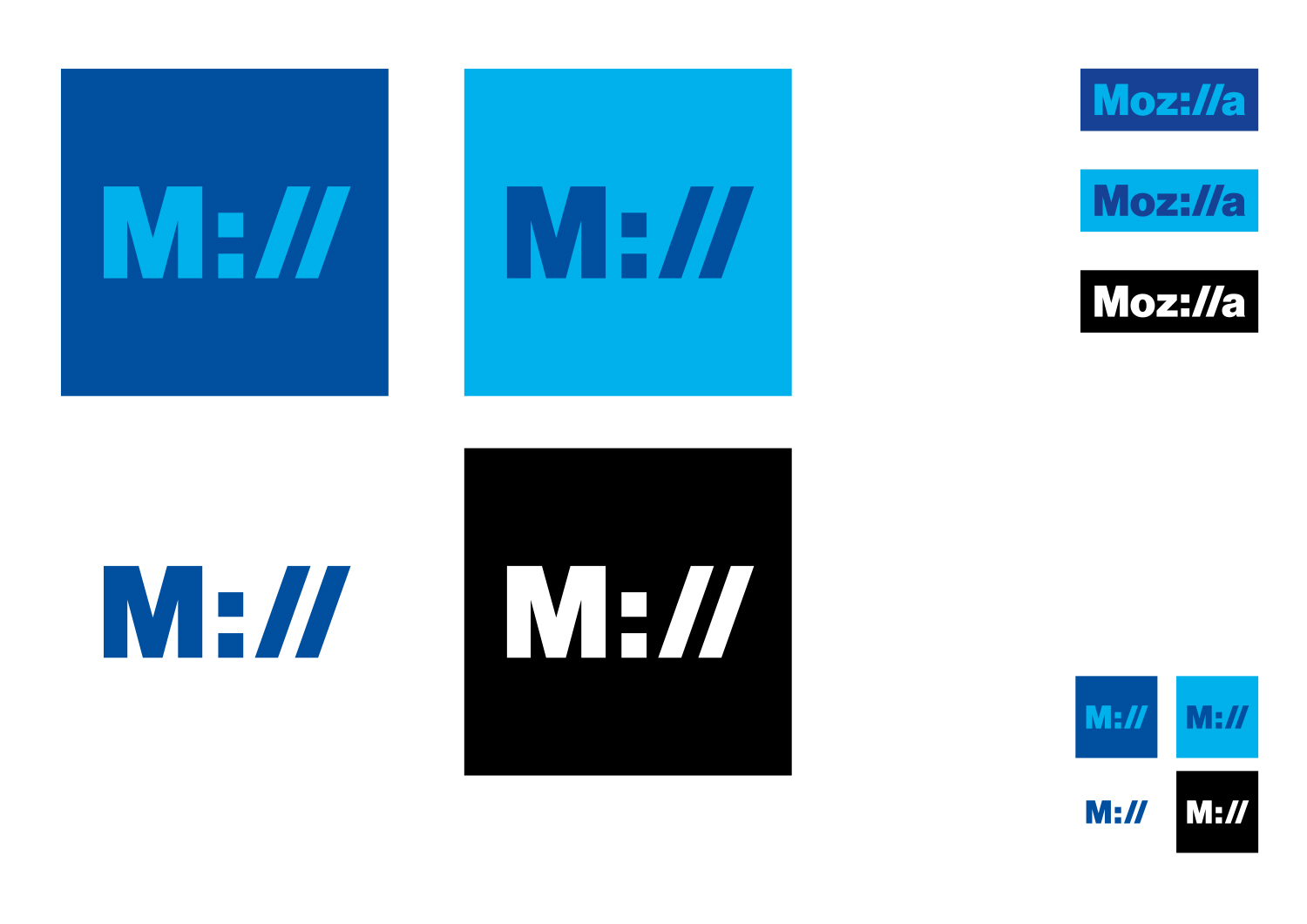 And animated...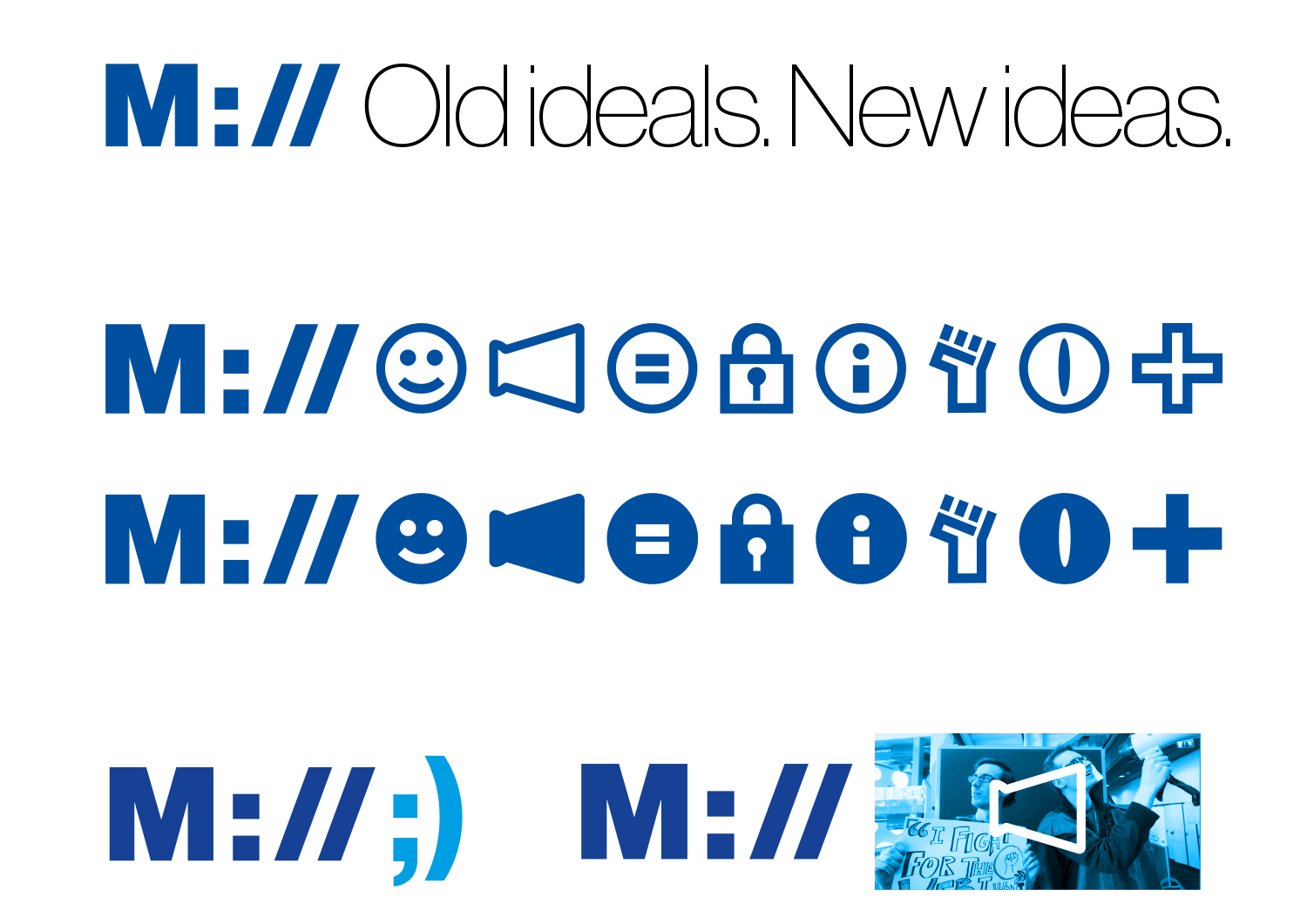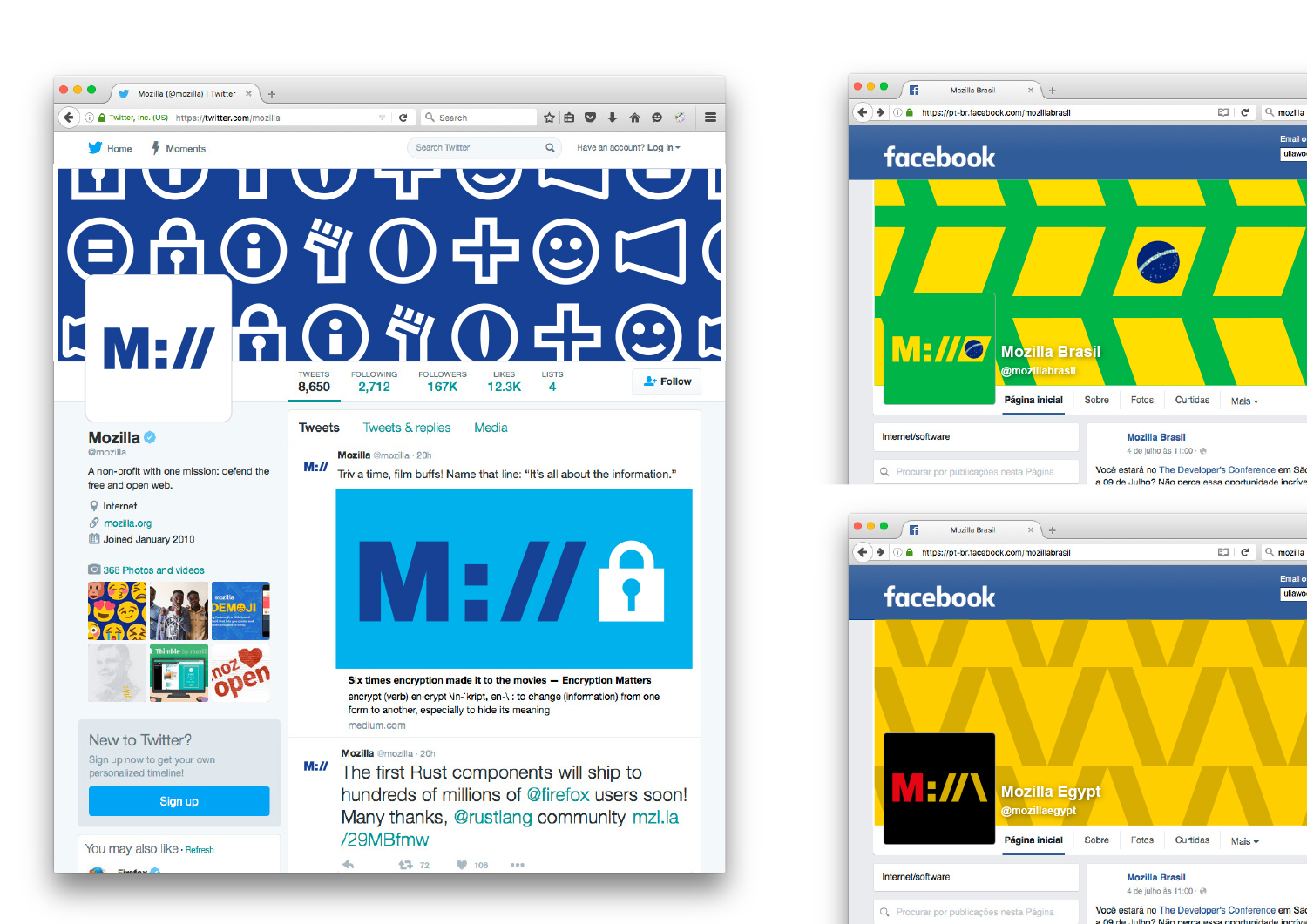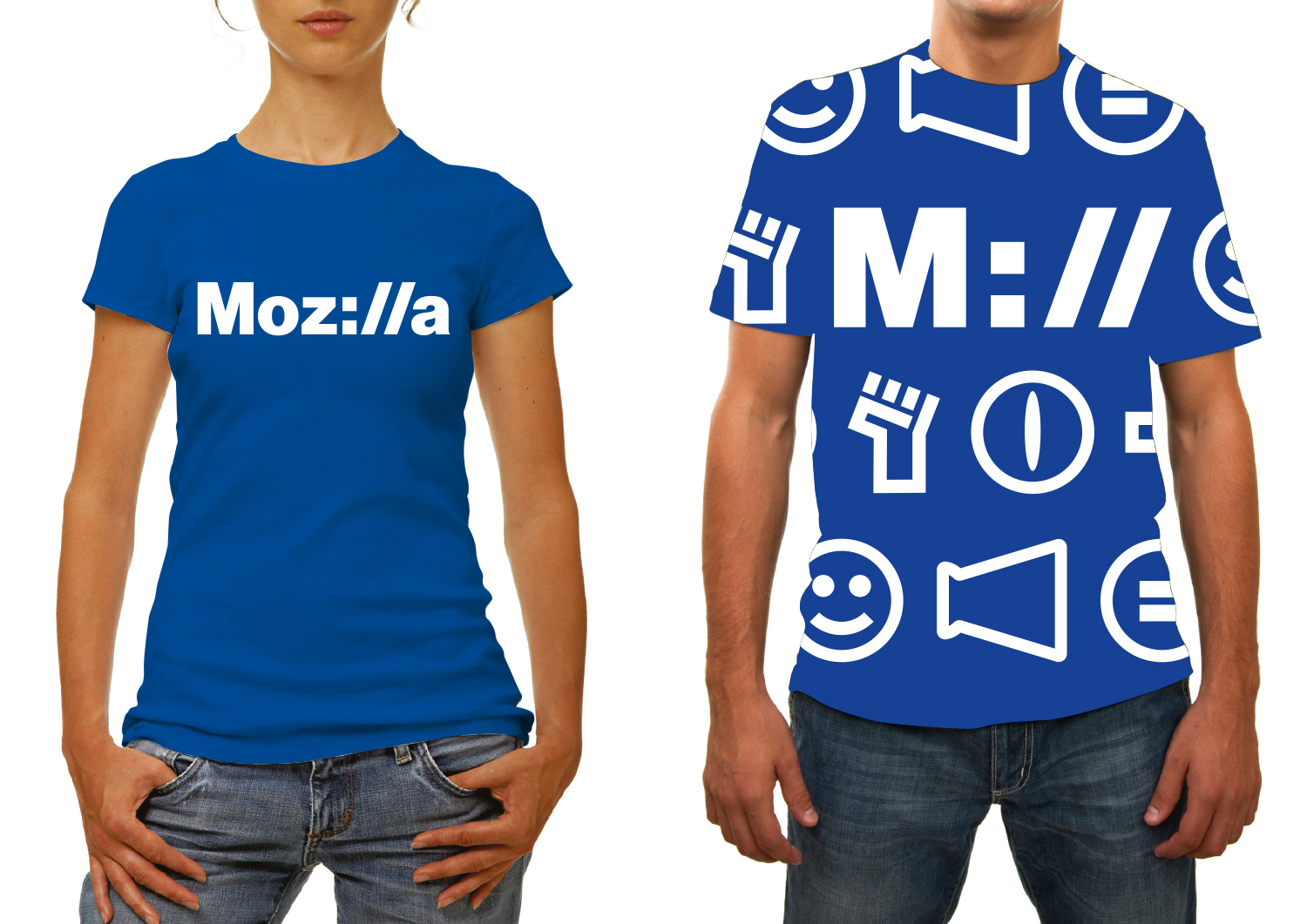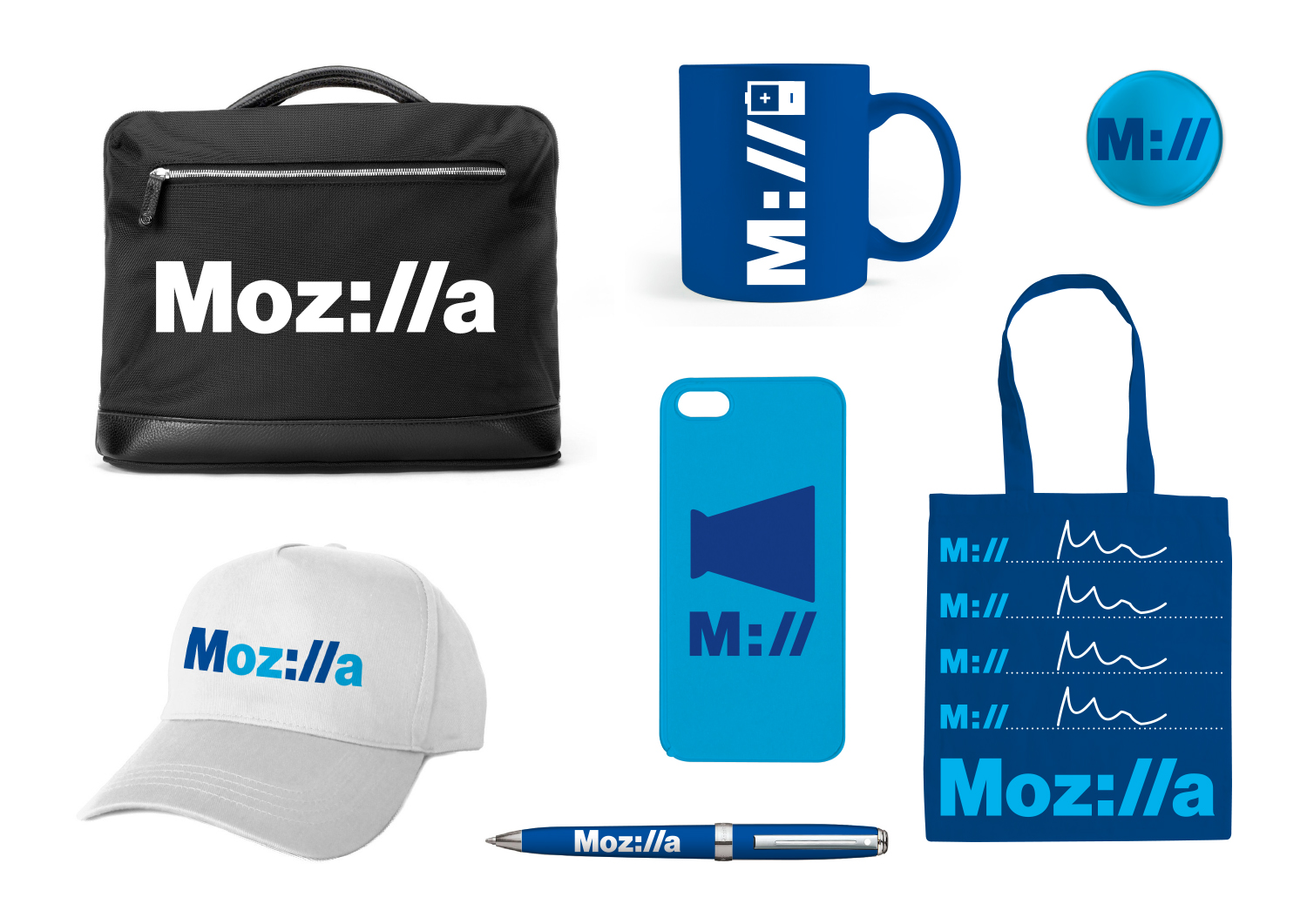 Route E: Wireframe World
Is there a way to hint at the enormity of the internet, yet place Mozilla within that digital ecosystem? This route developed out of experiments with 3d grids and the realisation that a simple 'M' could form the heart of an entire system.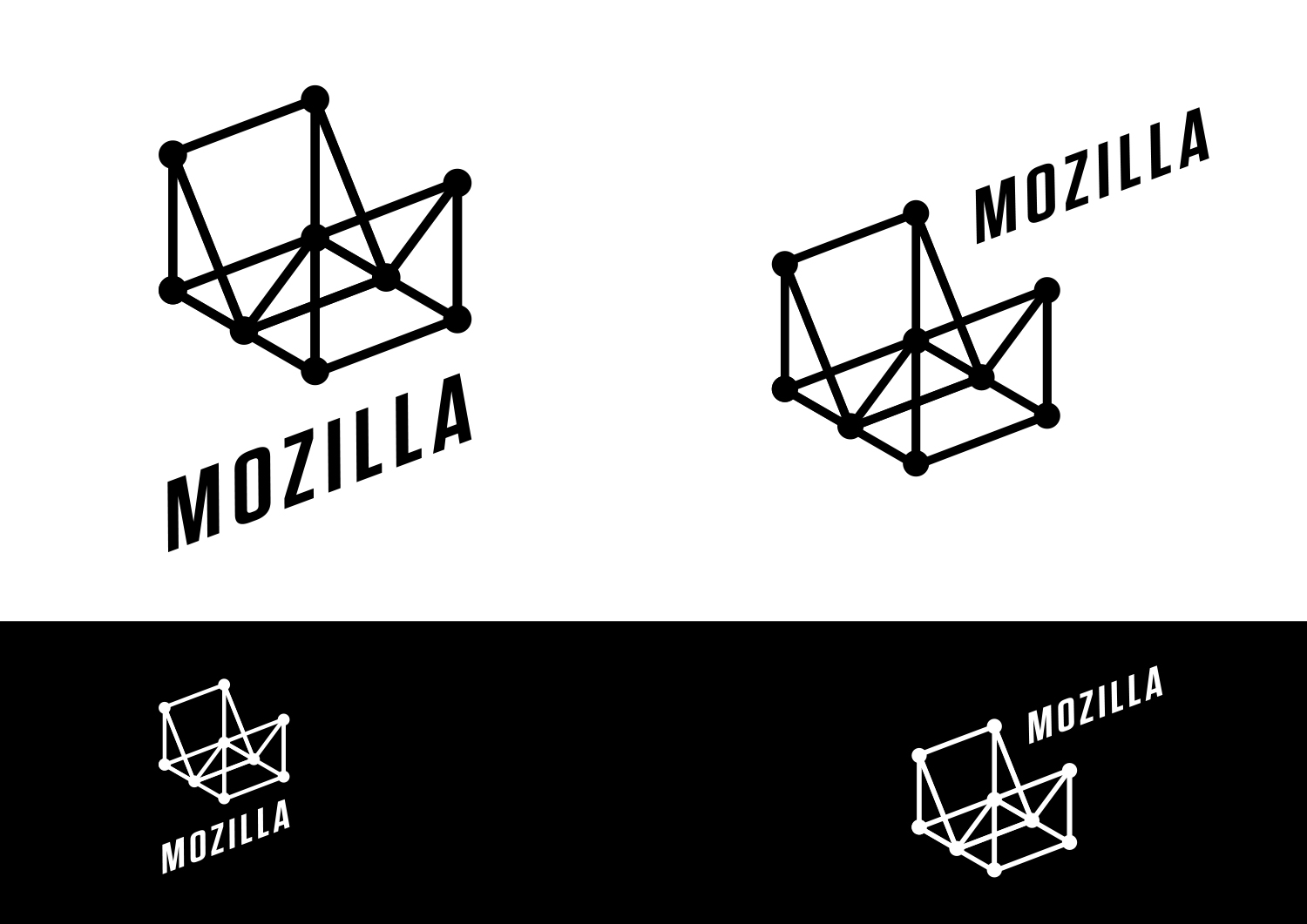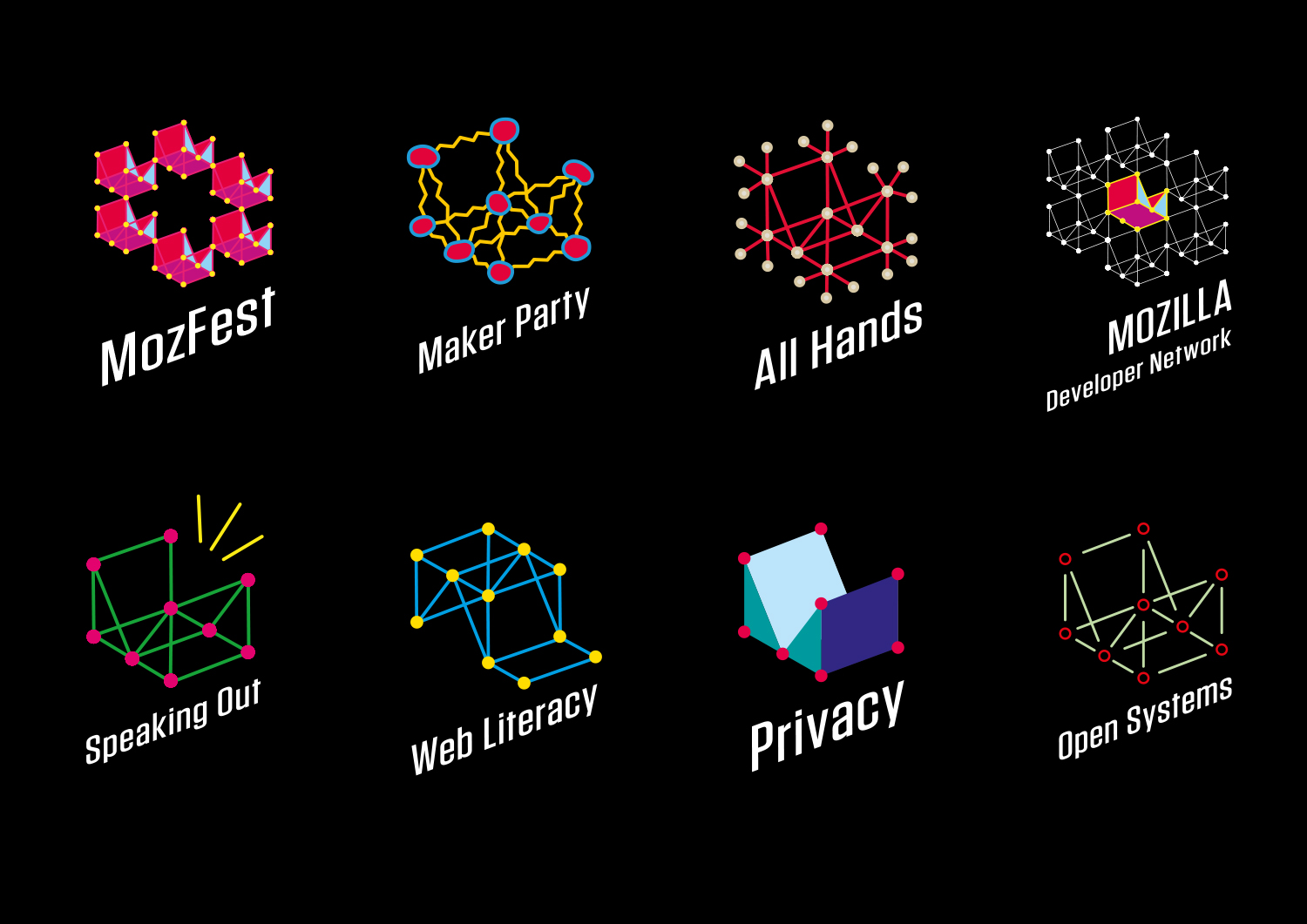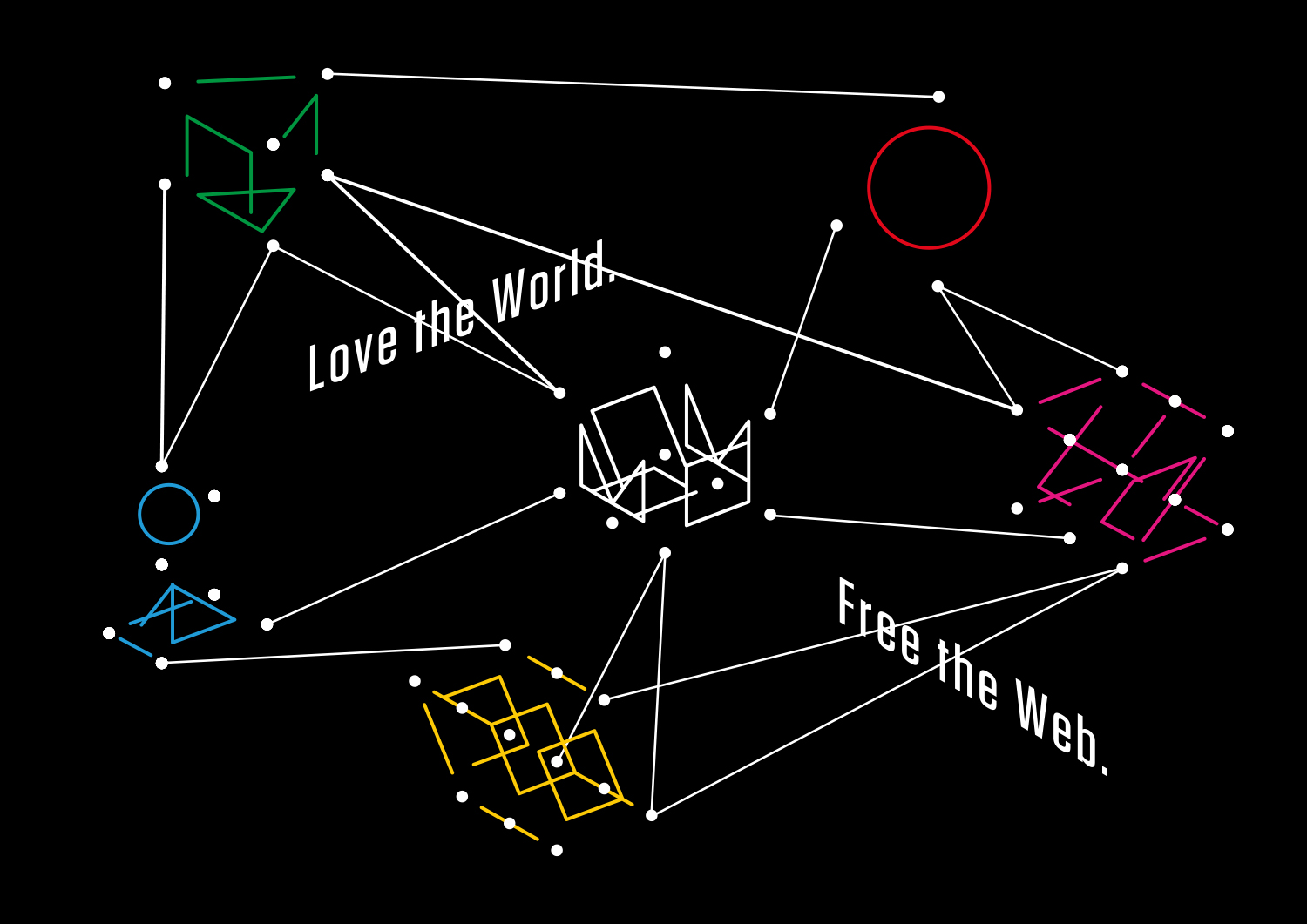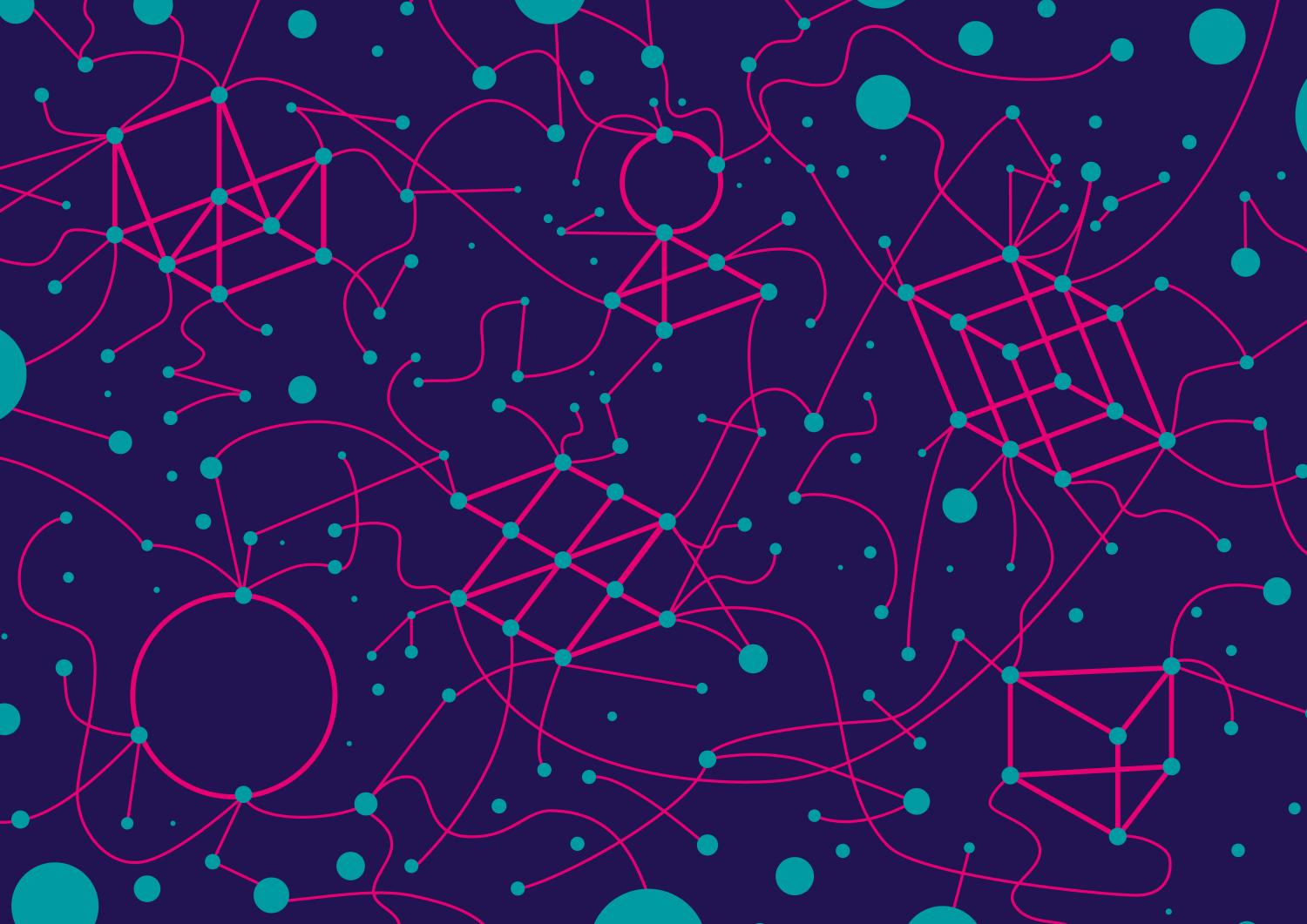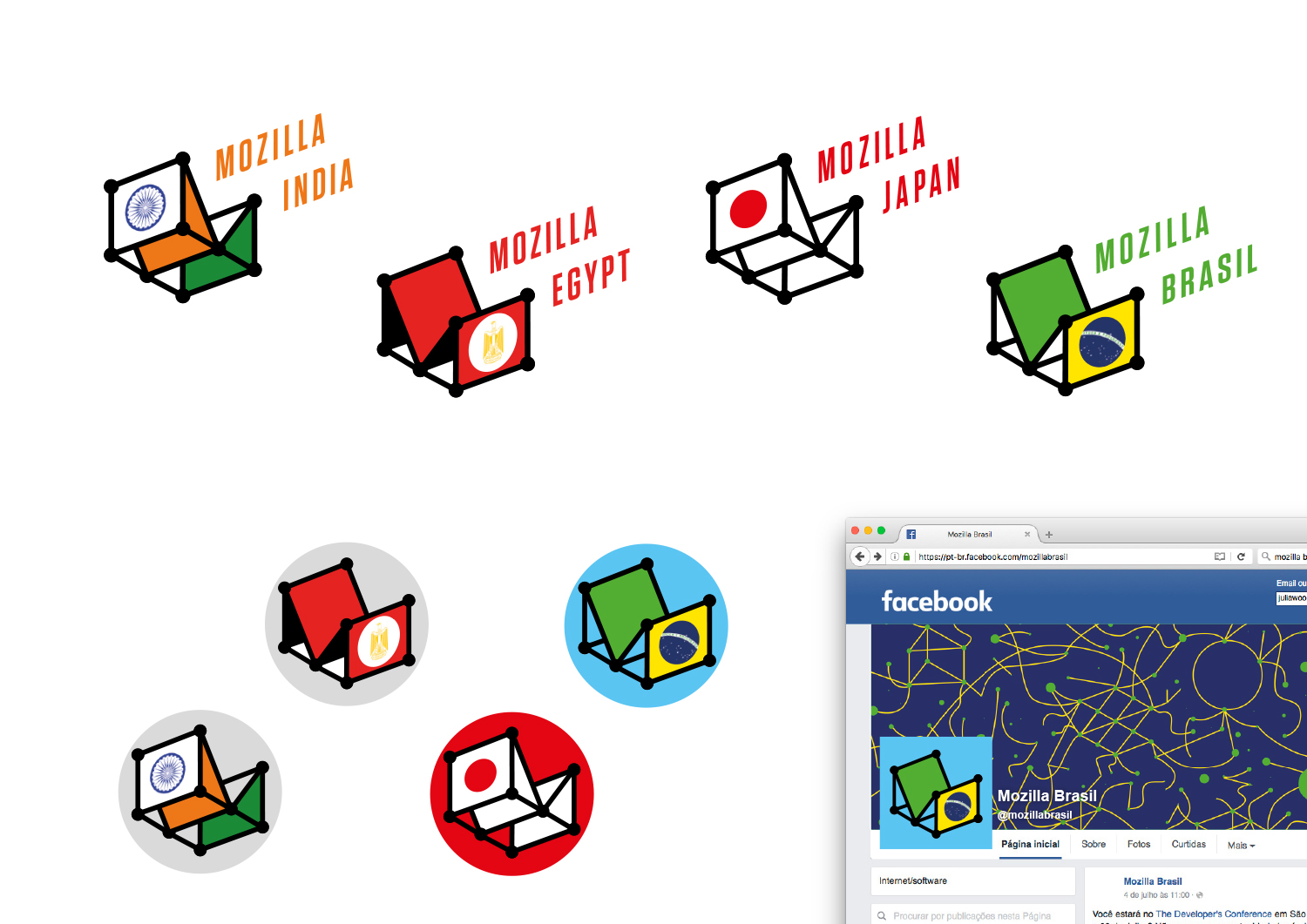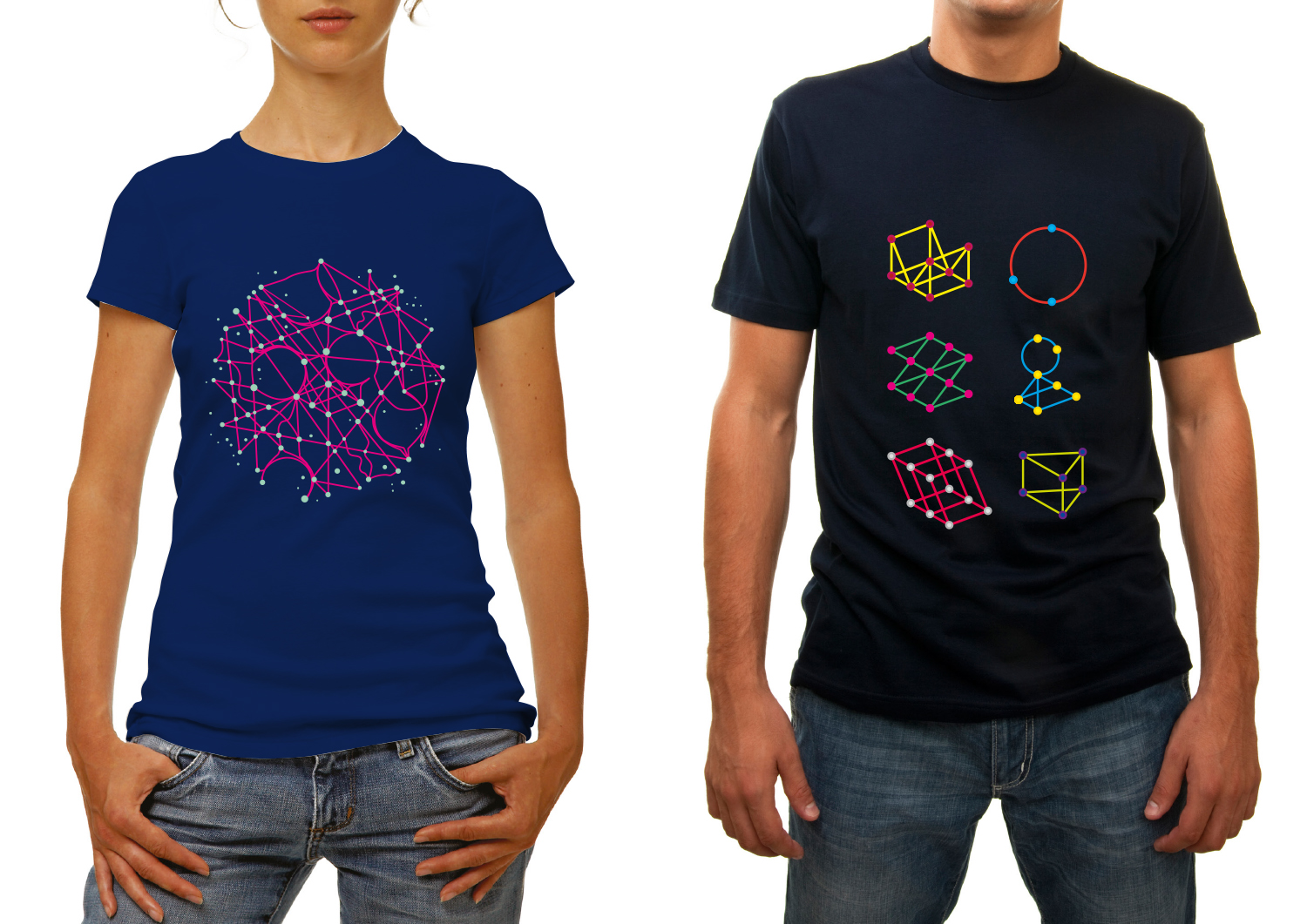 This is a screen capture of a crazy piece of coding we've been exploring for this idea.
Route F: The Impossible M
We wanted to show the collaborative aspect of the maker spirit in a simple typographic mark. Inspired by both computer graphics and optical illusions, an 'impossible' design developed that also revealed a cohesive design approach across all applications.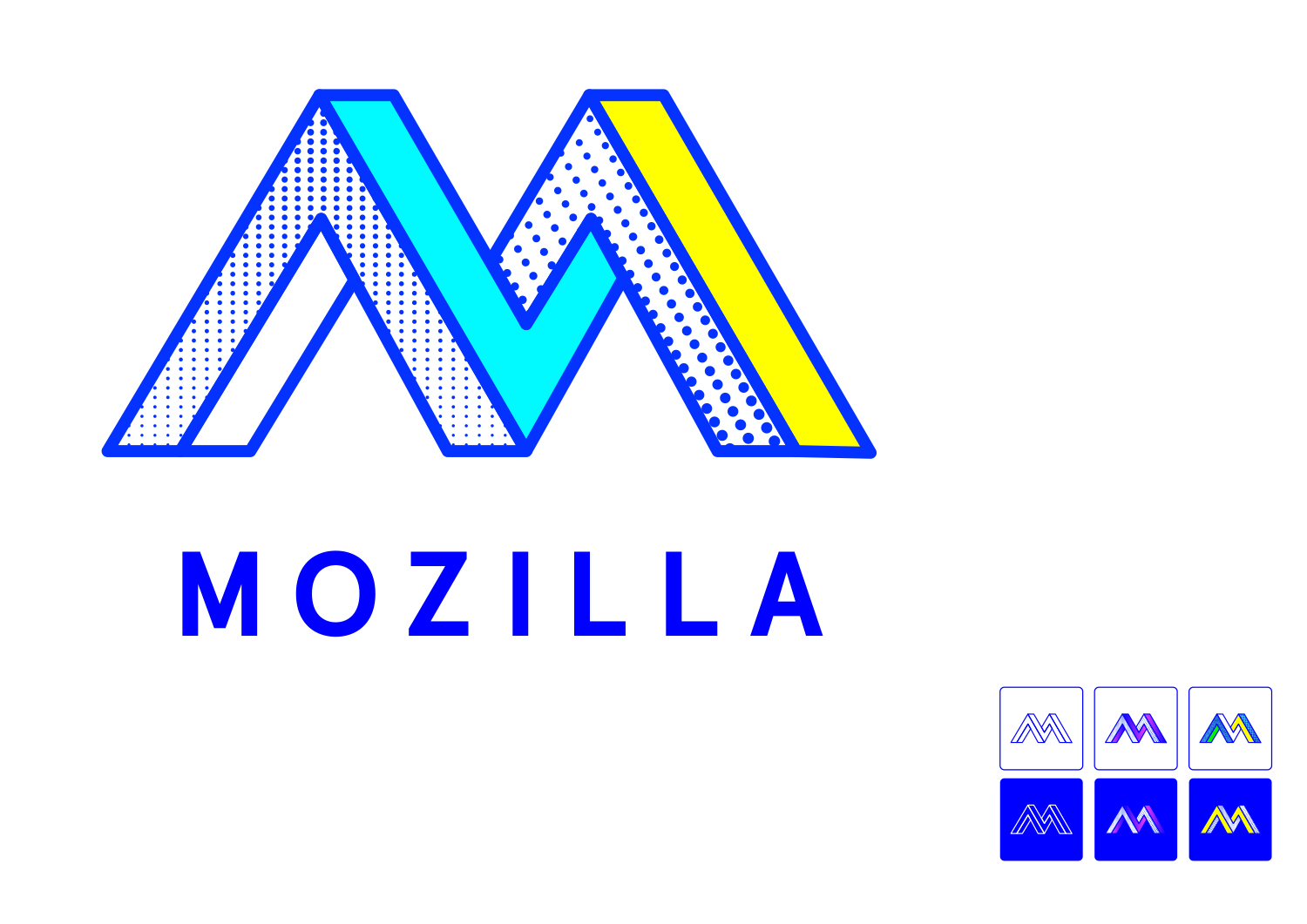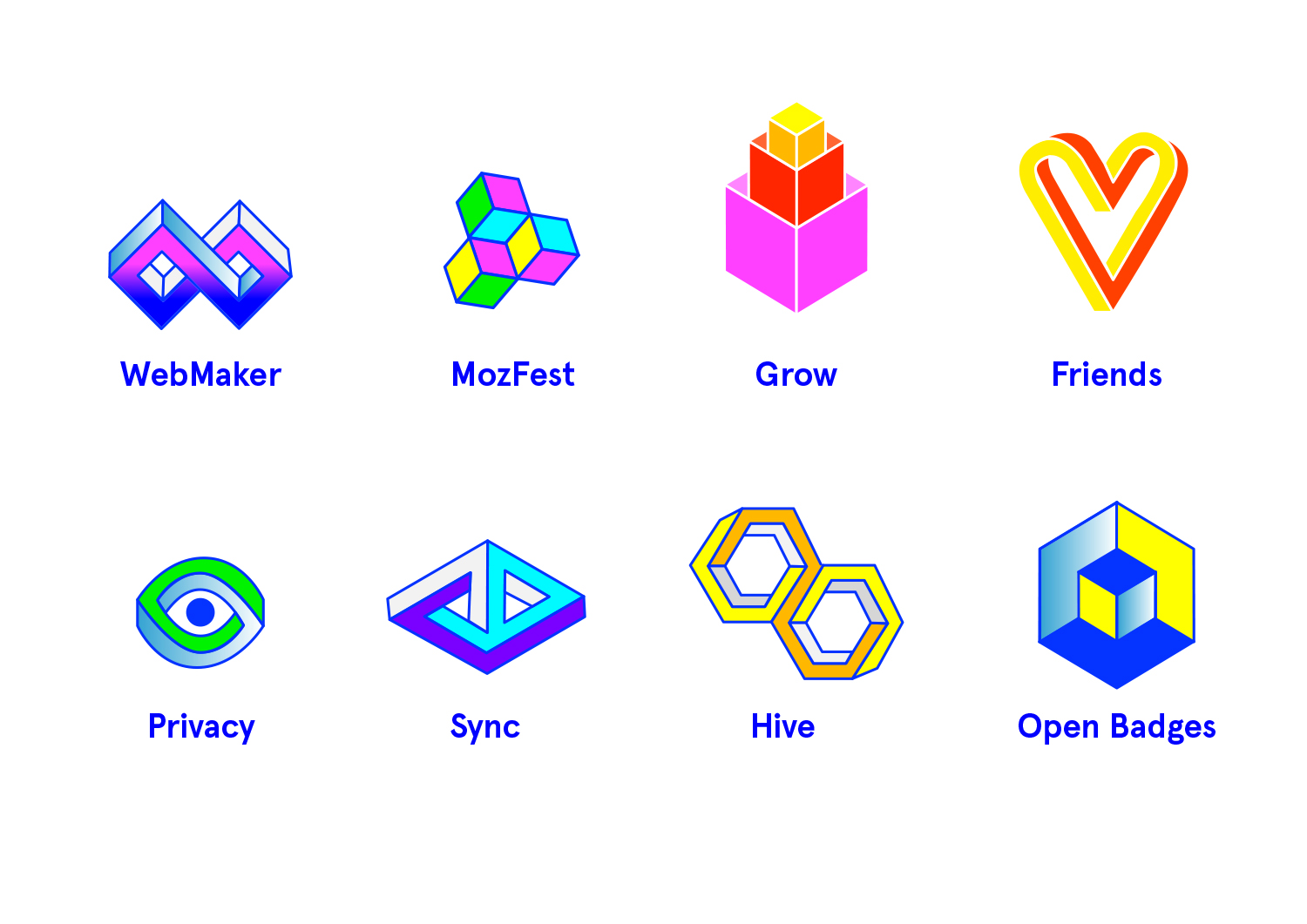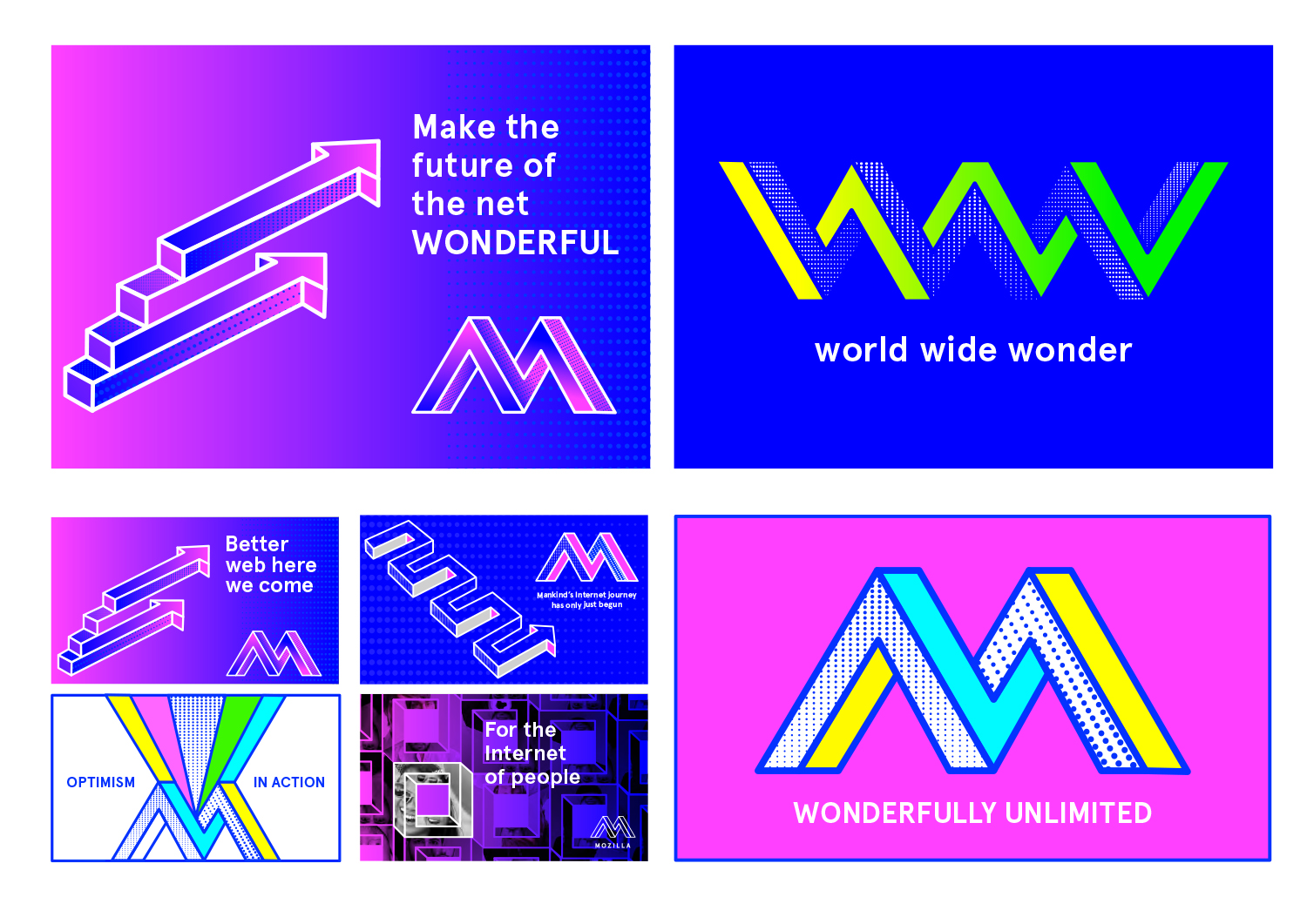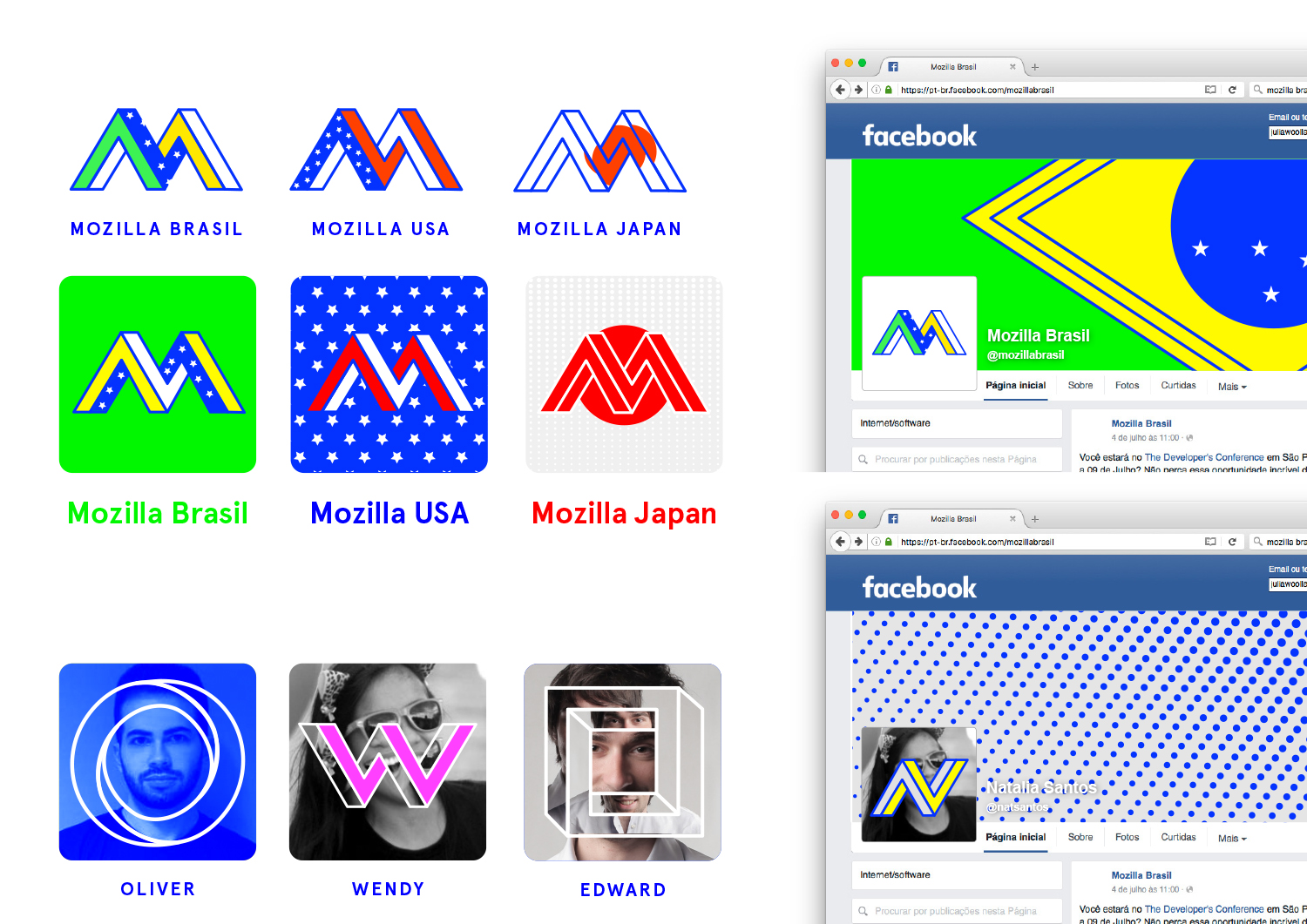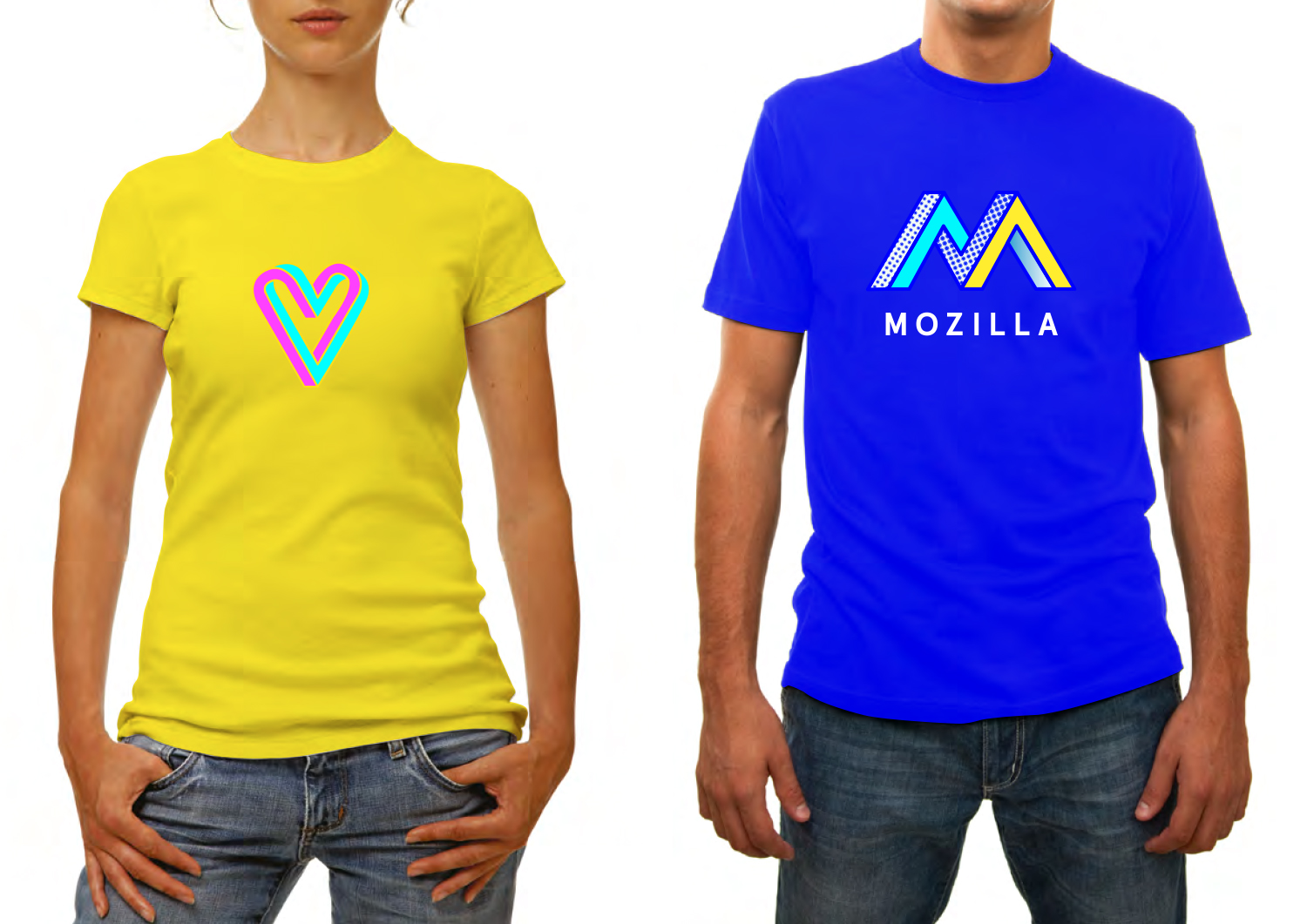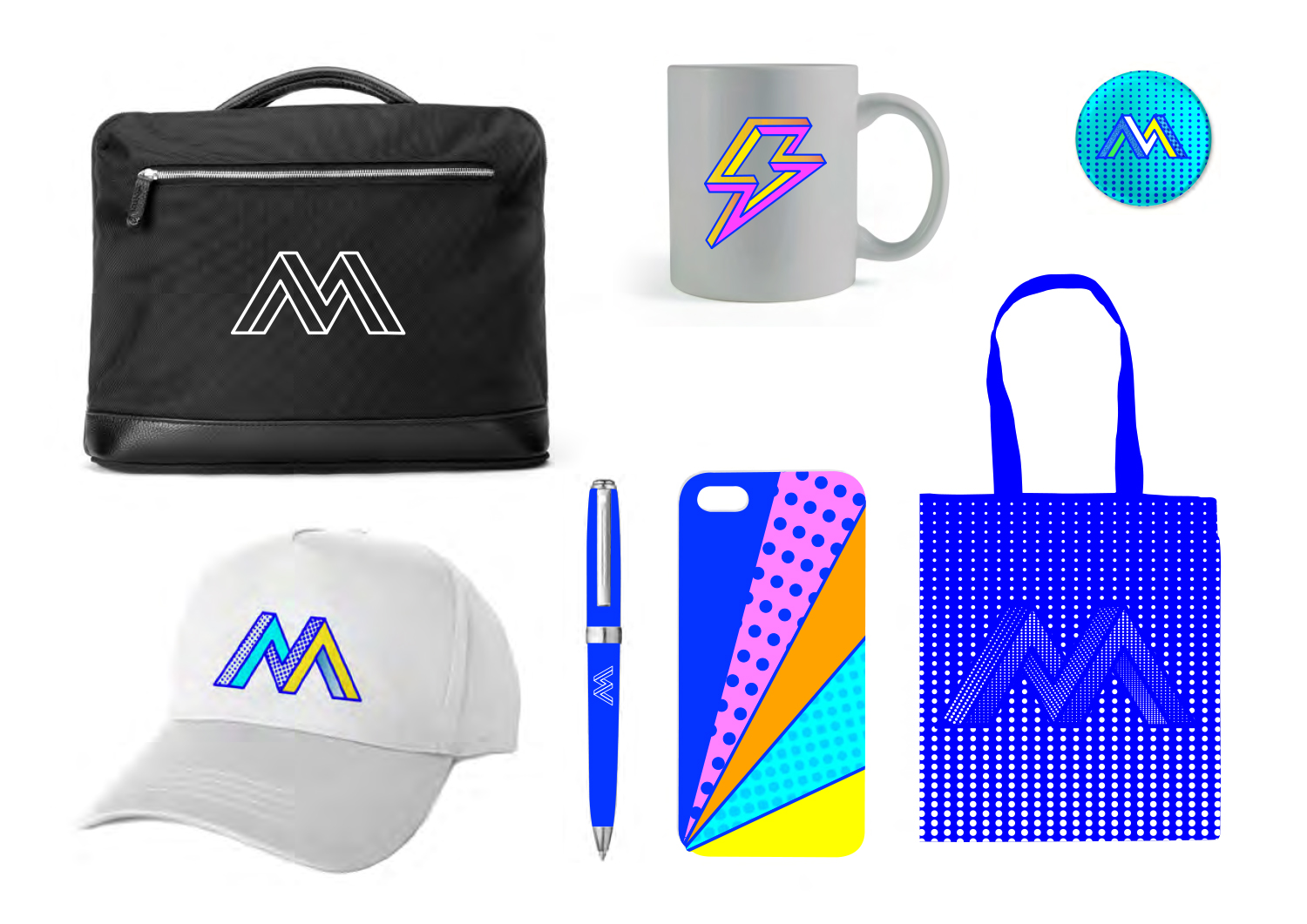 Route G: Flik Flak
This final design route developed in parallel to route A, as we searched for animalistic solutions, but built characters out of consistent isometric shapes. The more we experimented, the more we realised we could construct a character that also spelt out the words, Mozilla.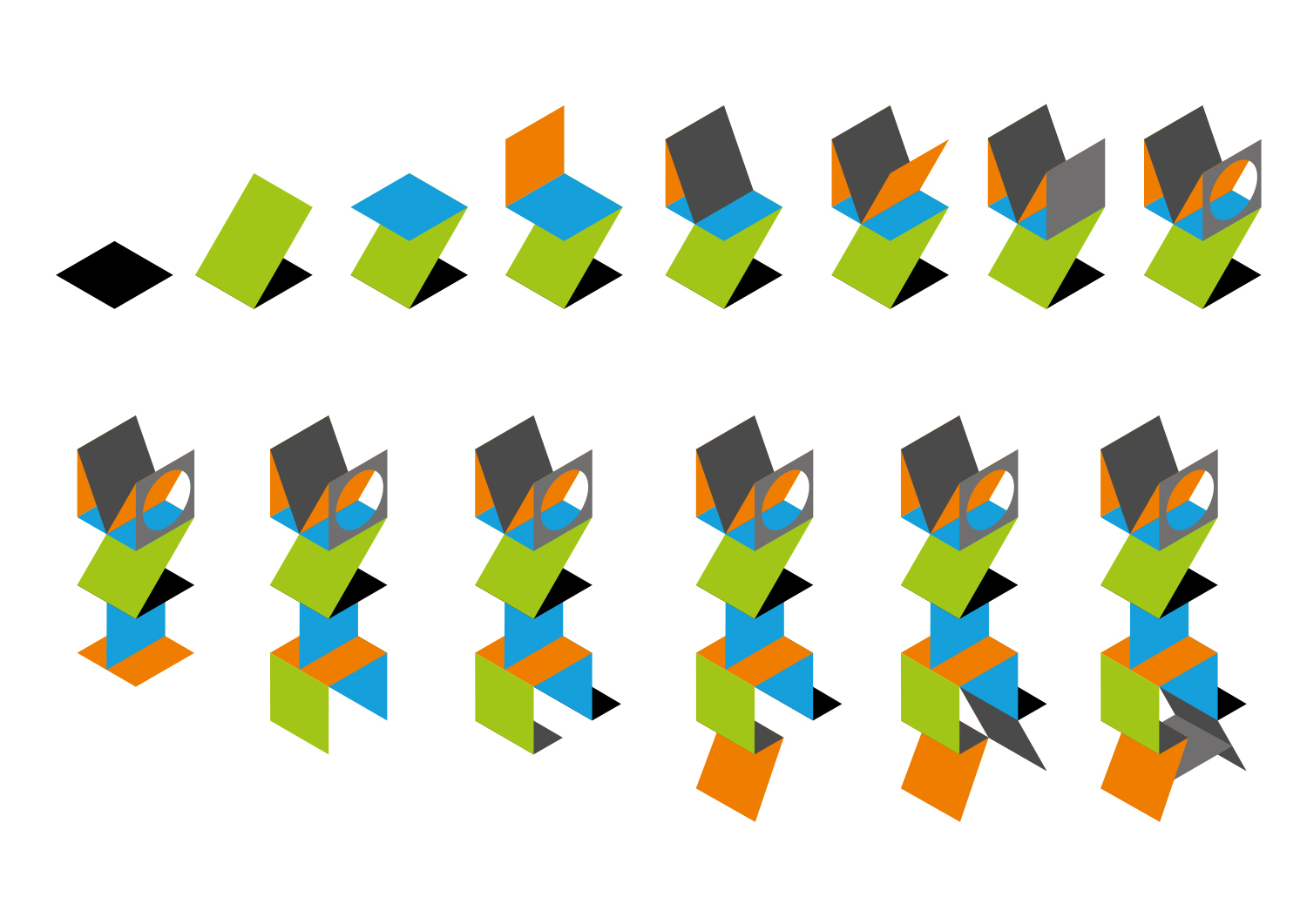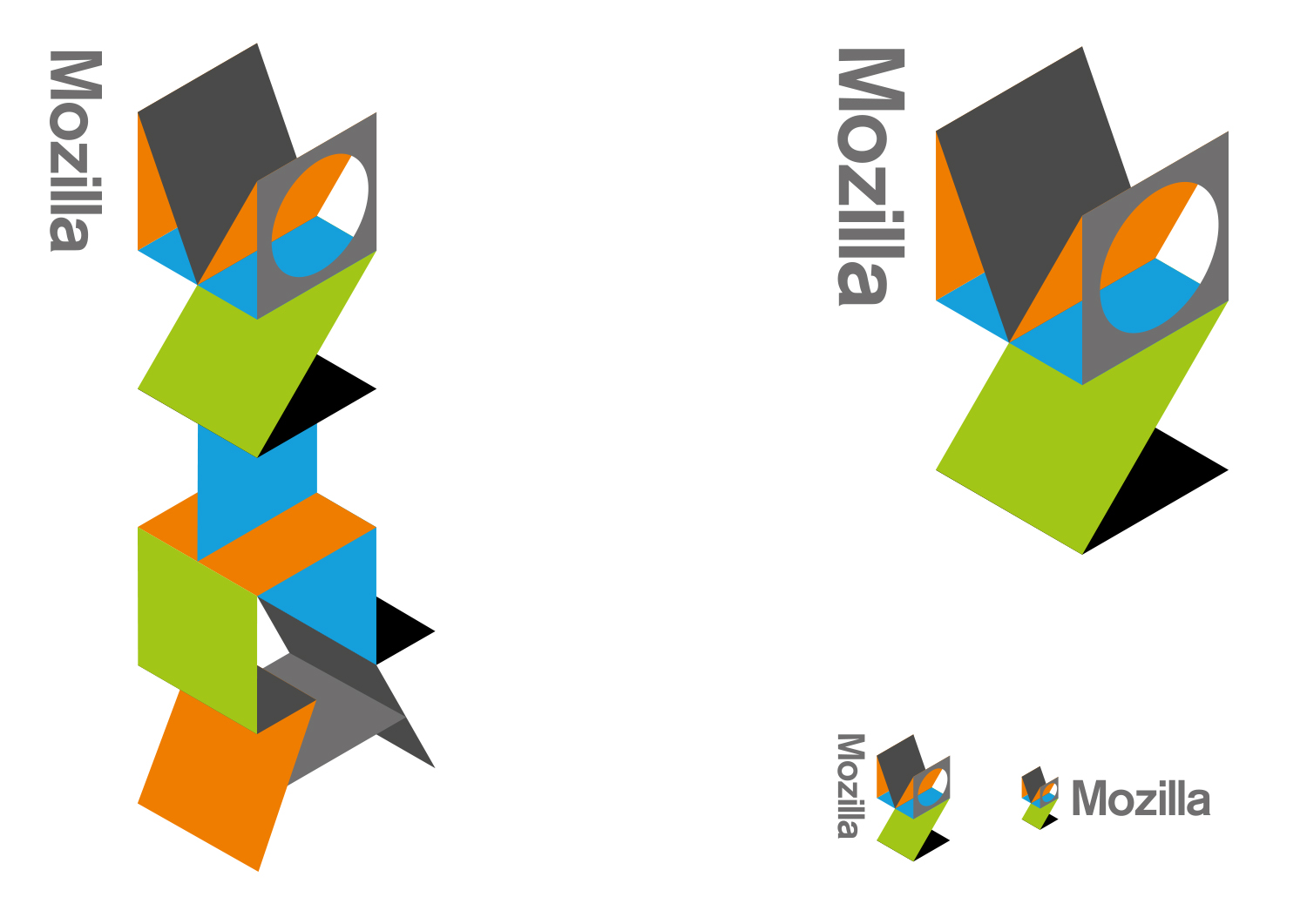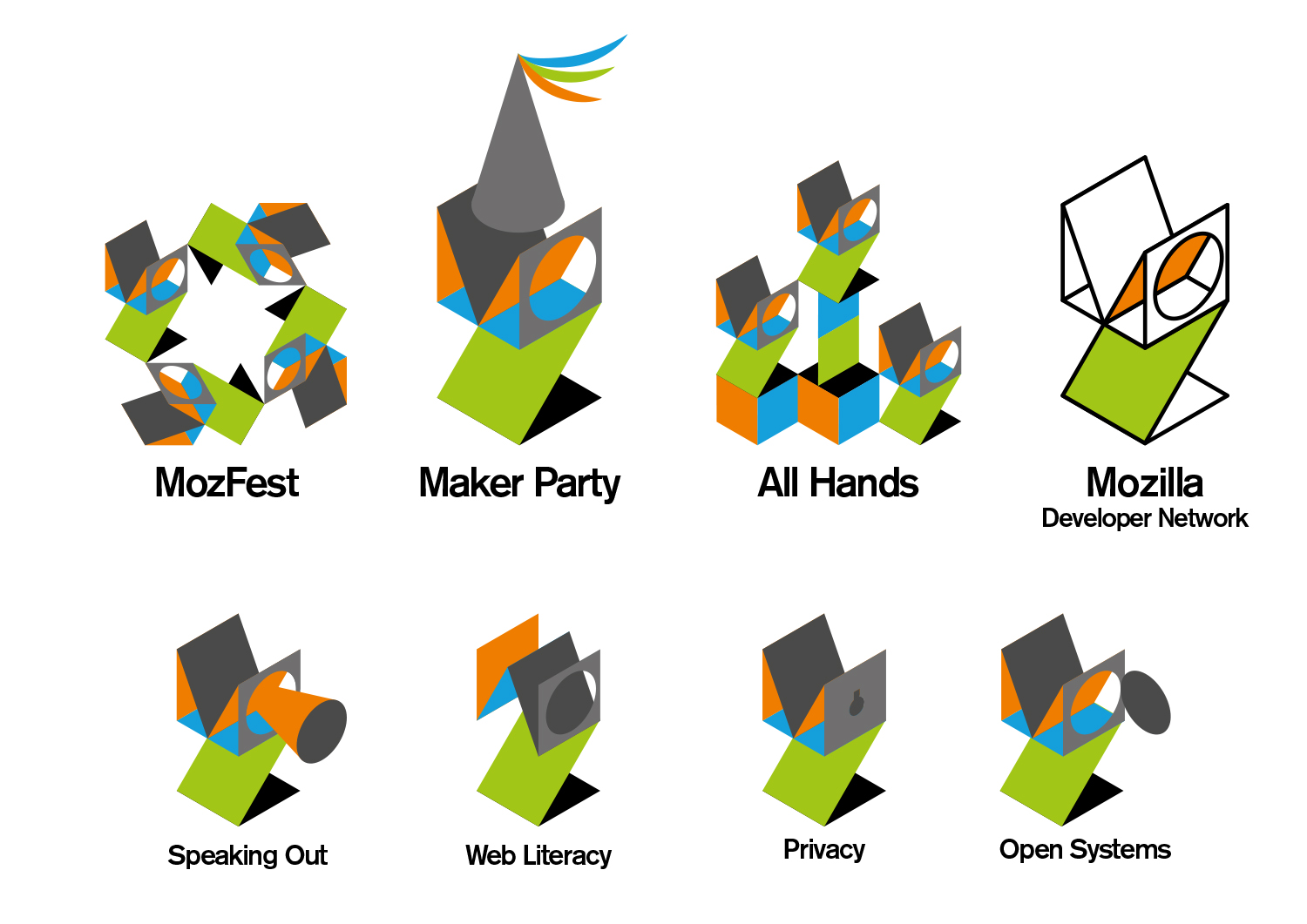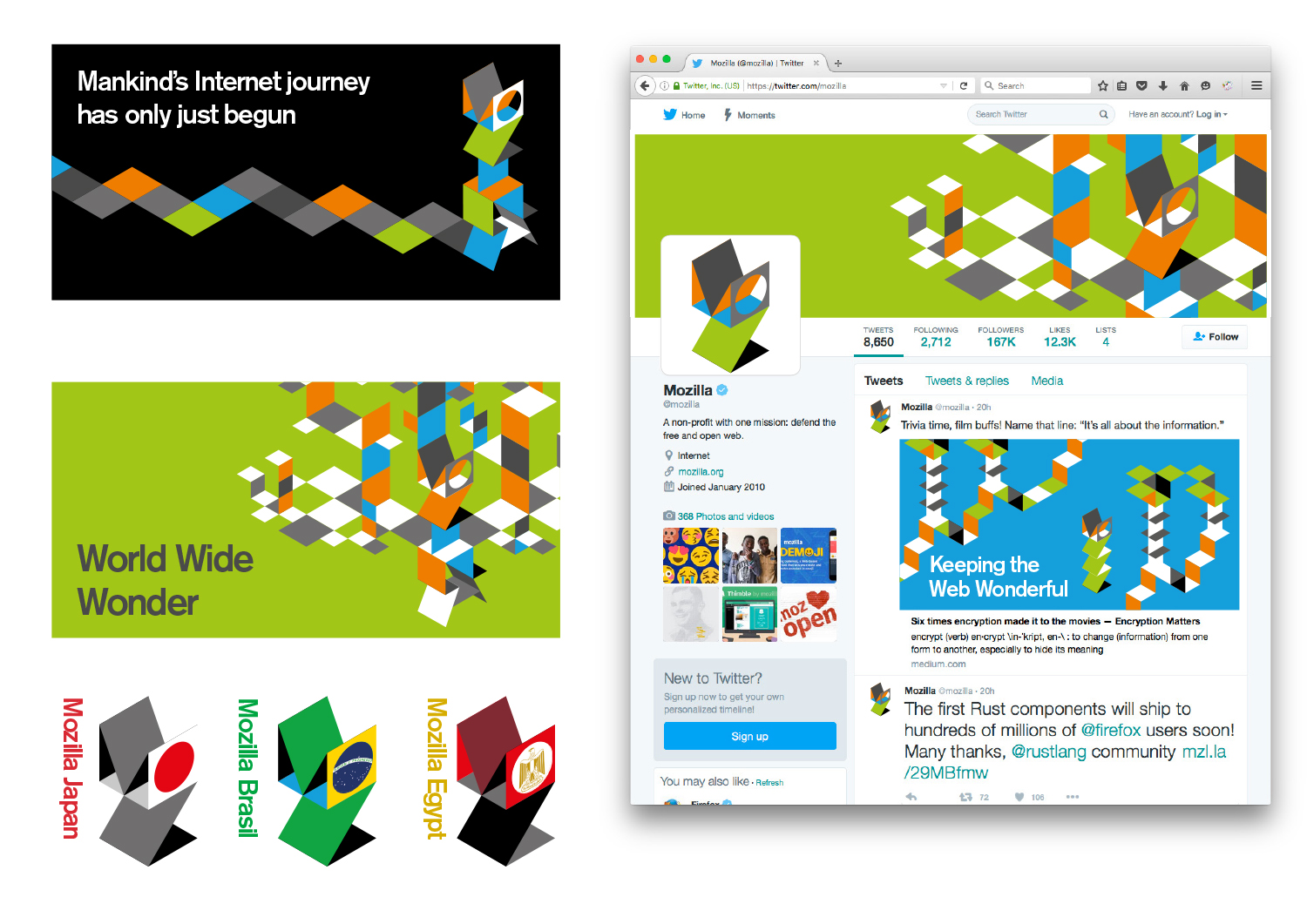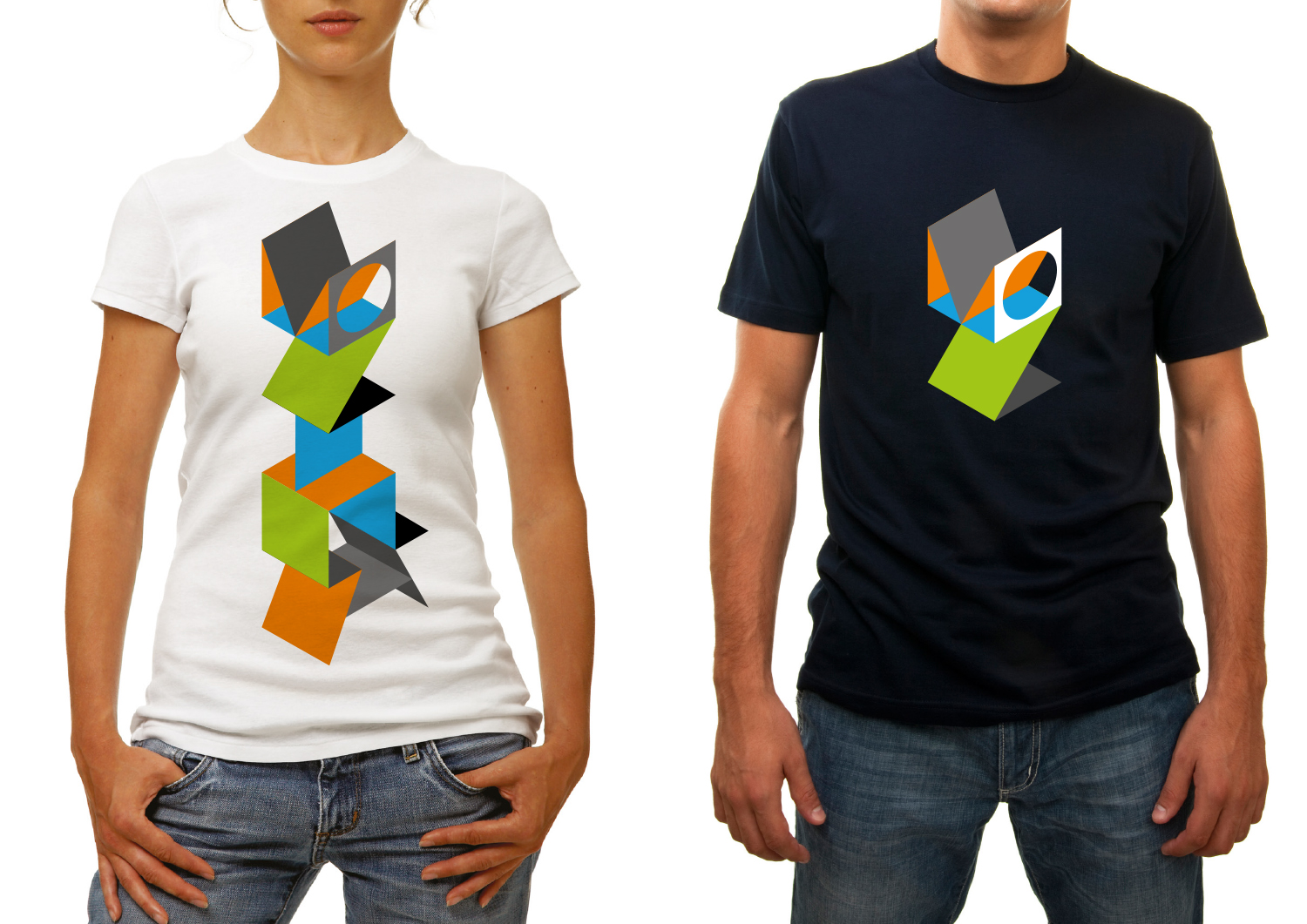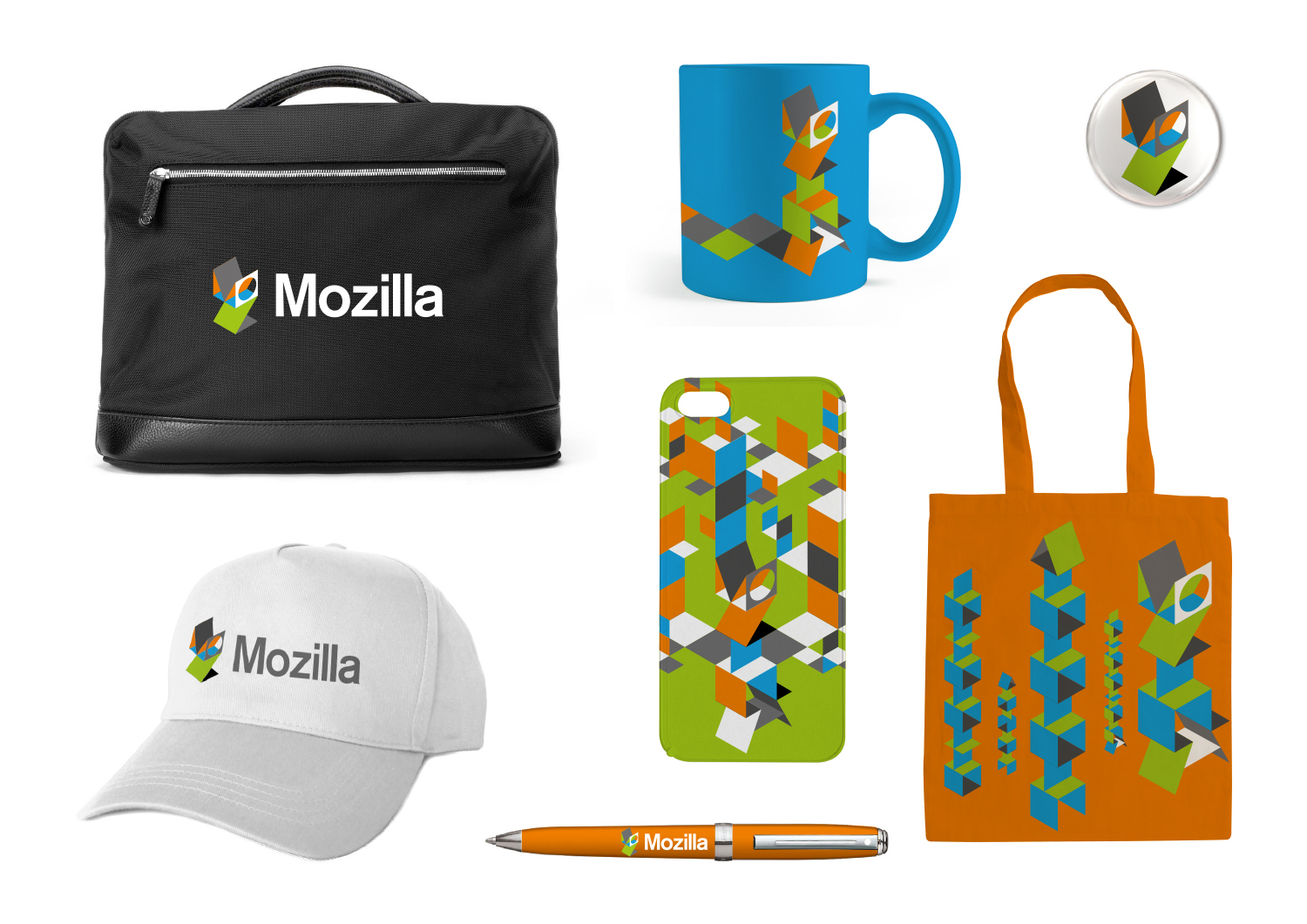 There's more detail on this on the Mozilla Open Design blog. And you can leave comments there if you wish - all complimentary, we hope.
Thanks to a whole team of collaborators on this first design stage, including Nick Asbury, Matt Ingram, Sennep, Gerry Barney and Malcolm English.
Follow johnson banks on twitter @johnsonbanks, on Facebook or sign-up for our newsletter here
Save