Credibility: discuss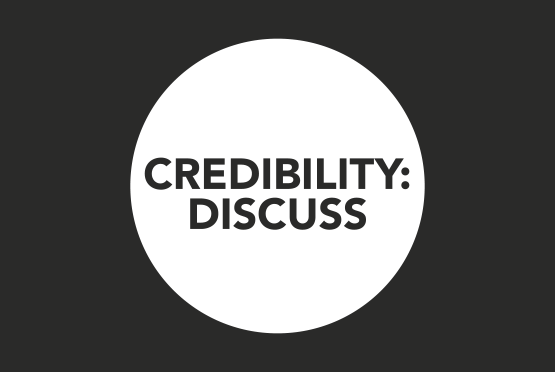 The following is a transcript of a recent email conversation between johnson banks' Michael Johnson and Clinton Duncan, for an up-and-coming issue of AGDA's magazine, on the topic of credibility.
In your opinion, what's credibility mean? What's the best way to describe it?
I guess, in a nutshell, being taken seriously.
Do you find credibility an important thing in life, business, design?
In a way, part of me wishes credibility wasn't quite so important as it is, but, when I think about it, it's pretty crucial to running and sustaining a design business. If your clients or potential clients don't take you seriously, you're in trouble.
Attaining 'credibility' for your design work, for me, feels slightly different – there's a sense of being recognised by your peers when used in that context.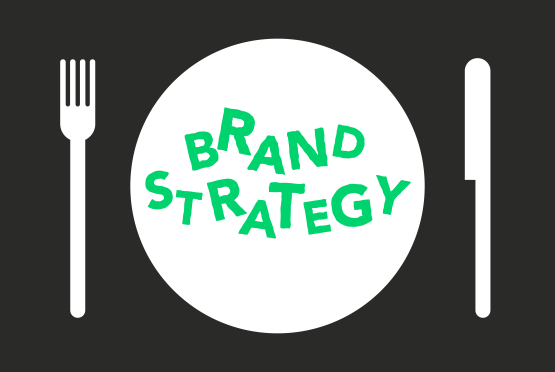 As for credibility in life, conversely I probably find myself downplaying my day job when I meet non-designers. I've always felt uncomfortable with that 'don't you know who I am' game that some people play. I'd rather not discuss the minutiae of brand strategy over the dinner table, thanks very much.
What's an example where you personally have found credibility lacking?
There have definitely been moments in johnson banks's two decades where we've not quite stepped up to the mark. Mostly in our first decade, where we swiftly proved ourselves in terms of 'print' but it really took some time to persuade large and significant clients that a small, start-up was able to handle a large identity project. That credibility 'gap', if you like, takes years to bridge and needs a few breaks and trusted clients to work it out.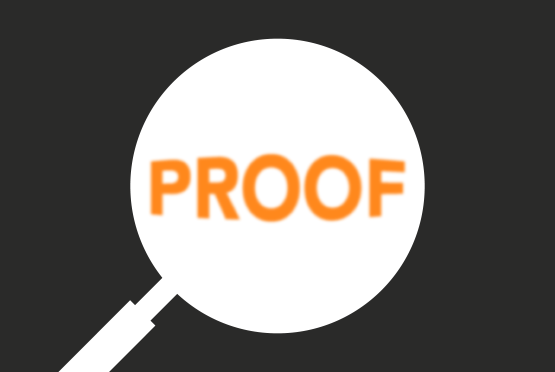 Even now, when we might feel that we have 'grown up', there will still be sectors where we talk to clients and it becomes painfully clear that they see lack of experience in their sector as a definite drawback. It's just not enough to be 'good at what you do' any more, people want proof. And proof that you've done it on an analogous project.
What part do you think credibility plays in the process and practise of design?
So, referring to the question above, I might wish credibility to be less important than it is, but it's often crucial. We have to prove, on a weekly, sometimes daily, basis that we are capable of strategically solving a problem, then creatively finding a unique solution, whilst running the project smoothly, without hiccups, on-time and on-budget. Sounds deadly serious, I know.
What's missing from these questions though is 'chemistry' – if you and the client aren't getting on, nothing will get over that. There are times of course when you're overqualified and you almost know too much. That's an interesting one…
Your firm is well regarded for working with the not-for-profit sector - no doubt clients seek you out because of that? Does that create opportunities for you?
It's true that our work is currently a little biased to the charity, not-for-profit and cultural sectors. We're still trying to broaden as much as we can, so the impact investment area, education and financial sectors are currently growing for us – but - at least 30% of the new business enquiries we receive are from NFPs. And they come unprompted, by referral or recommendation.
Do you see a difference to the process of work with clients who have sought you out for that expertise? To the final outcomes, the creative output, the commercial side?
Initially the attraction to the sector was a basic desire to 'do some good'. Our nineties days were blue-chip biased – we were profitable and could take the team on nice winter breaks and all that, but it wasn't that good for the soul.
From the advent of our rebrands for the likes of Shelter, then Christian Aid and Save the Children, we found the challenges more real, more compelling and more fascinating. With increasing competition in this sector it seems that we can make a genuine difference so there's a real sense of achievement with these projects – one recent project for the DEC (its Philippines Typhoon appeal) helped them raise over £90 million, and counting.
The main adjustment, we have found, is that third sector clients are often more open, and willing to try something bolder. Blue-chips, especially in the UK, seem to be mired in conservative thinking – more often or not they see branding (or rebranding) through the lens of 'risk analysis'. Not-for-profits seem to understand the value of what branding can do for them – the effects can be genuinely transformative. I'm hoping that one day the blue-chips will realise this again too.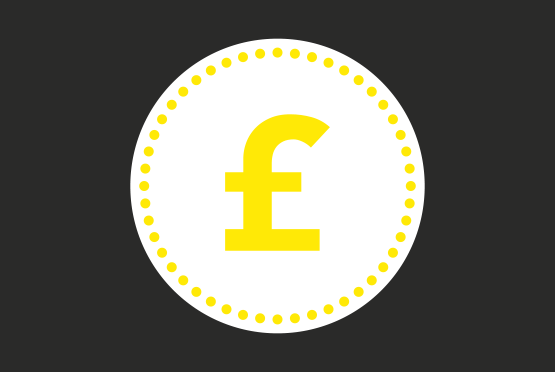 From a commercial perspective, we've had to adjust our fees and be really honest about what we can and can't do, for what fee, and we've had to become more adept at simply saying 'no'. Especially to pro-bono.
How do you think design can raise its credibility in the eyes of clients, amongst the industry and the general public?
At the very highest level, I'm not sure that design has many credibility issues – it feels to me that increasingly identity and brand is a 'boardroom' issue as its importance is more understood. I feel I have to use my 'what is a brand' slides less and less these days.
In some sectors, where design is still the domain of the marketing departments, there still a need for some 'selling up'. That can sometimes lead to either disaster or, at best, project stasis because there wasn't boardroom support in the first place.
At industry level, it varies. Clearly at 3d design level, the tech industries have understood the value of great product design for some time. Paradoxically, the tech sector has viewed 'graphic' design as just a badging exercise, until quite recently, now that's it's starting to understand interface design. Finance still don't seem to 'get' design, unless it's blue, and in capitals. And education has only recently begun to understand how transformative branding can be. It's early days there.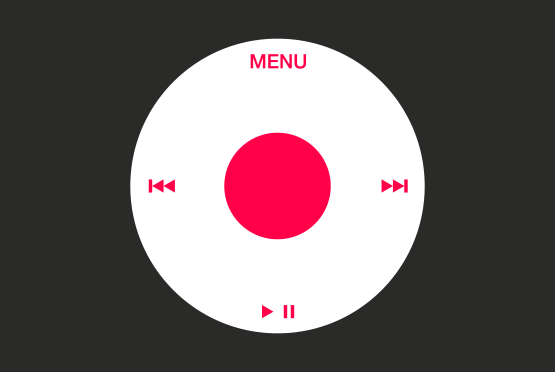 The general public? I fear, without Apple proving on a yearly basis what product design innovation can do, the public would have long ago pigeon-holed 'design' as that peddled on interior design makeover shows on the telly. Graphics is of course completely misunderstood, it seems, unless it's a tabloid journalist scoring easy points on the cost of a rebrand. So, quite a bit of work to be done there, I'd say.
What do you think harms our credibility?
The fact that big rebrands are often in the news for the fees not the benefits doesn't help - I think that as an industry we're not explaining that very well.
Also, the business can be a little bitter and twisted sometimes. What do you call it in Oz, the tally poppy syndrome? That's alive and well in Europe too.
Personally, I've been trying to lobby for greater 'ideas for good' and greater preparedness for companies to dabble in design that makes a difference. My heart sinks when I judge a design show and a third of the entries are posters for design companies' in-house darts competitions, or whatever. It just smacks of desperation to me - the industry would be far more credible if it turned its downtime onto helping society, not designing more tat to enter into 'self-promotion' awards categories.
What are your thoughts on accreditation for designers? A good idea, bad?
In principle, this is a great idea. In practice, you need a widely recognised and respected body, run by widely recognised and respected people. So the idea, in theory, I support. The reality of the UK organisation is precisely the opposite, so the Design Industry here is often left to its own Darwinian devices.
The Achilles heel, of course, of this idea, is how you would actually 'accredit' a designer as good (or indeed, bad). On what basis? Using who's definition of good design? Every generation of designers has their view on what is 'good', then that is merrily jettisoned by the following generation. Look at Vignelli, then Milton Glaser. Miles apart. In mid-nineties London, 'good' design was a battleground between the likes of Tomato in one corner and Pentagram in the other. Good luck trying to work out who to give the certificates to, if you ever get that one off the ground…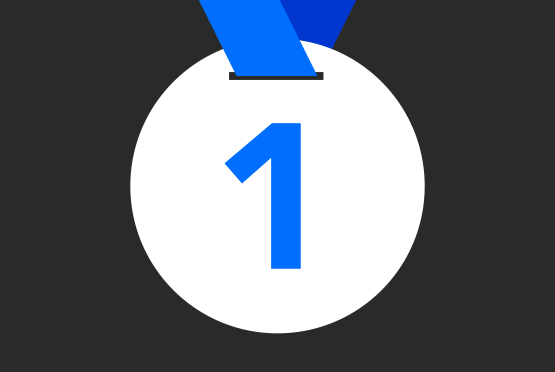 To be fair to the US design community, they seem to be genuinely capable of being nice to each to each other, slapping one another on the back, whether it be through the AIGA or AGI US. I think Europe and the rest of the world could watch and learn.
Follow johnson banks on twitter @johnsonbanks, on Facebook or sign-up for our newsletter here
Illustrations by Leanne Bentley