Daniel Eatock: Second Thoughts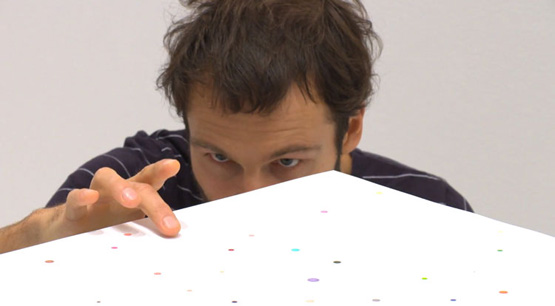 This is number 16 in our Second Thoughts series, back from its summer break.
It follows on from our interviews with Andy Altmann, Simon Waterfall, Nicolas Roope, Michael Bierut, Dick Powell, Rosie Arnold, Michael Wolff, Mike Dempsey, Bruce Duckworth, Erik Spiekermann, Tina Roth Eisenberg, Tony Brook, Adrian Shaughnessy, Steff Geissbuhler and Sean Adams.
In case you missed why we're doing this, the same series of questions are asked to well-known design and creative people. This week we have something a little bit different for you: Daniel Eatock answers 18 questions with 18 questions…
Daniel Eatock is a graduate of Ravensbourne College of Design and Communication and the Royal College of Art. He worked as an intern at the Walker Art Centre in Minneapolis before establishing Foundation 33, a multidisciplinary practice that later merged with creative agency boymeetsgirl. In 2003 he formed Eatock Ltd., an independent art and design studio where his inventive entrepreneurial approach to authorship and his adherence to the integrity of ideas are applied to commercial design work and contemporary art projects. His varied portfolio includes the creation of the world's largest signed and numbered limited edition artwork and the design and development of the Big Brother identity for Channel 4 television.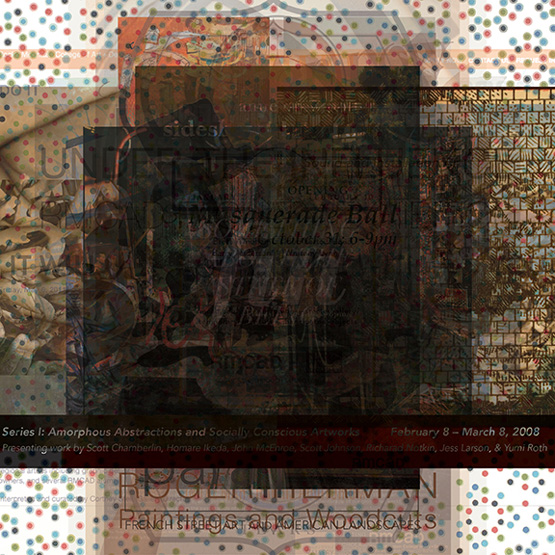 Image made by layering all 35 invitations from previous exhibitions held in the Philip J. Steel Gallery
How old were you when you first suspected you could become a designer? What age do you tell a child 'Father Christmas' is not real?
Did you see or experience something early in your life that was a significant influence? Does the month you are born influence your personality?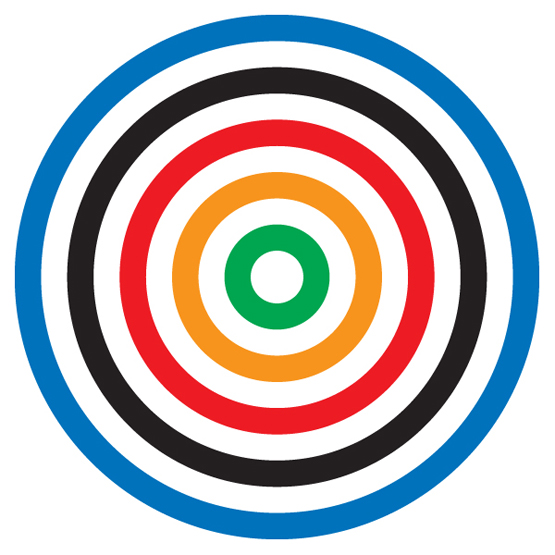 Eatock's offering for the 2012 logo, fusing the Olympic Rings and the RAF Roundel
Who were your early heroes (and what do you think of them now in retrospect)? Who were your early heroines (and what do you think of them now in retrospect)?
What's your recurring dream (or nightmare)? What gets you out of bed in the morning?
One + One Exhibition: 
Hammer + Nail
Describe the worst boss or client you've ever had? Have you ever become close friends with a client?
What's you worst (Apple Z) undo moment? What is the most irreplaceable thing you have lost?
What do most people cite as your best/most well known piece of work? What does the person who loves you most like about you best?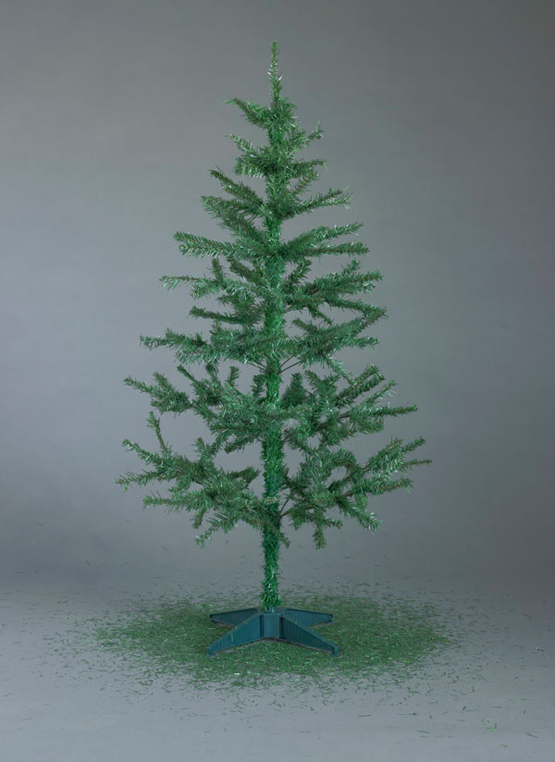 Christmas Tree
. Synthetic Christmas tree with plastic stand
What do you think is your best piece of work? What is the nicest thing you made for somebody you love?
What font would you choose for your gravestone? What pen would you choose to sign your will?
What wins Ideas or Style? Paper, scissors or stone?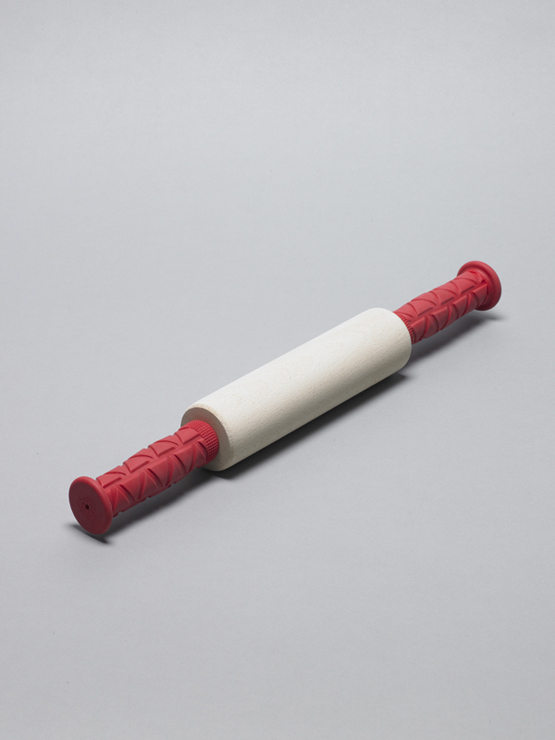 Rolling Pin & Handlebar Grips
. 22cm Beech rolling pin with rubber bicycle handlebar grips
People have different ways to stay enthused, excited and interested in what they do for a living? What's yours? What makes your heart boom?
When and where do you have your best ideas? What do you think about when your on the toilet?
Seeing, smelling, touching, hearing, tasting. You have to give up two. Which ones? If you had to choose, would you prefer to jump from the Empire State building or be run over by a steam roller?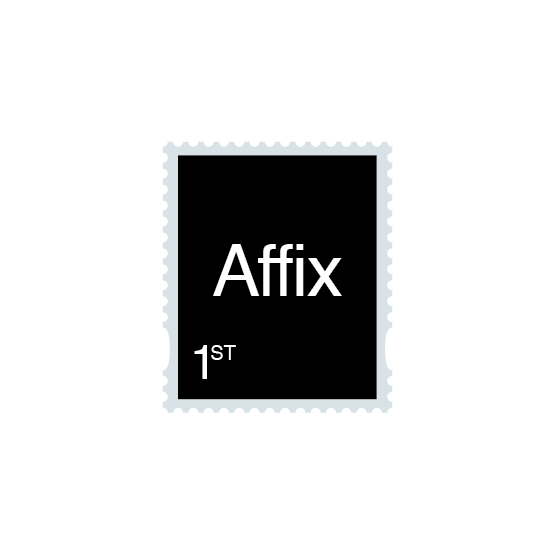 Affix Stamp
. Proposal for a Royal Mail First Class postage stamp
If you could travel back in time, just once, and give yourself a few words of advice what would they be (and when would you say them?) What advice would you give yourself for the tomorrow?
Do you still draw or has the computer taken over? Have you ever drawn a computer?
What's the worst design crime you've ever seen (or committed?) Have you ever used a font that you have not purchased?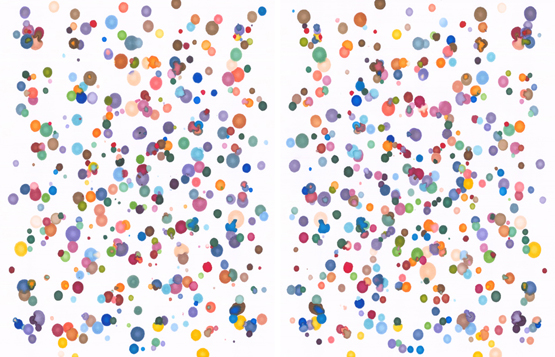 Felt-Tip Print. Made by repeatedly balancing two sheets of paper on the nibs of Letraset Promarker pens, standing upright on a studio table.
You can only watch one film, read one book, listen to one album and eat one type of biscuit. What would they be? What four things would you choose to do all at the same time?
Let's say it all goes pear shaped. What's you back up plan? If you could ask any question, what would it be?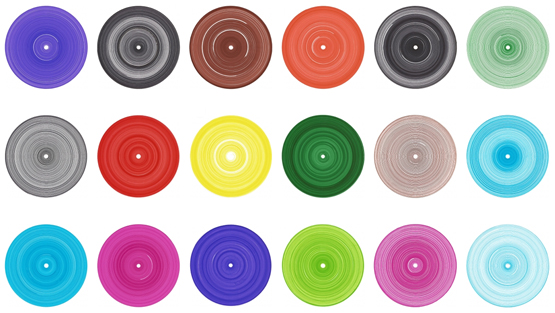 Record Drawings
7" Vinyl picture disc, edition 180 copies. A collaboration with Andy Holden and Ice, Sea, Dead People.
Many thanks to Daniel for taking part in Second Thoughts.
Follow johnson banks on twitter @johnsonbanks, on Facebook on Wikipedia or sign-up for our newsletter here