Erik Spiekermann: Second Thoughts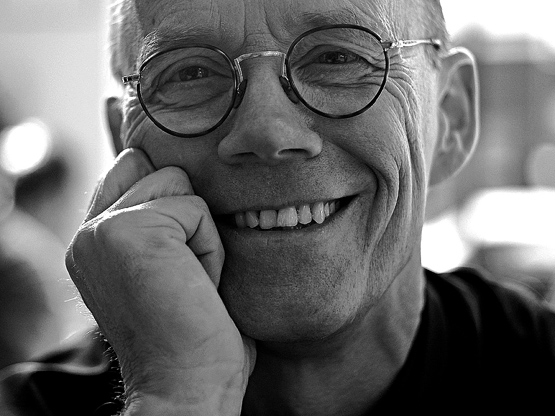 This is number 10 in our Second Thoughts series, following on from our interviews with Andy Altmann, Simon Waterfall, Nicolas Roope, Michael Bierut, Dick Powell, Rosie Arnold, Michael Wolff, Mike Dempsey and Bruce Duckworth. In case you missed why we're doing this, the same series of questions are asked to well-known design and creative people. This week, Erik Spiekermann.
Erik Spiekermann, German typographer and designer, was the founder of Font Shop, the first mail-order distributor for digital fonts, in 1989. He designed numerous famous fonts such as FF Meta, ITC Officina and the award winning family of typefaces for Deutsche Bahn. Erik studied art history at Berlin's Free University before founding MetaDesign in 1979. On leaving MetaDesign in 2001 he founded UDN | United Designers Networks, which has since been renamed Edenspiekermann.
How old were you when you first suspected you could become a designer? Probably 12, because that is when I got my first little printing press and starting playing around with letters. I had no idea what a designer was at the time, so I didn't suspect anything at the time. It still might have been the first seed. The second one was when my print shop burnt down in 1977, when I had just moved it into a railway arch near Ladbroke Grove from Berlin. As my means of production as a printer and typesetter had ceased to exist, graphic design was the only way out. At that time all you needed was a pen and a sketchpad. I had not studied design at university.
Did you see or experience something early in your life that was a significant influence? Yes, see above.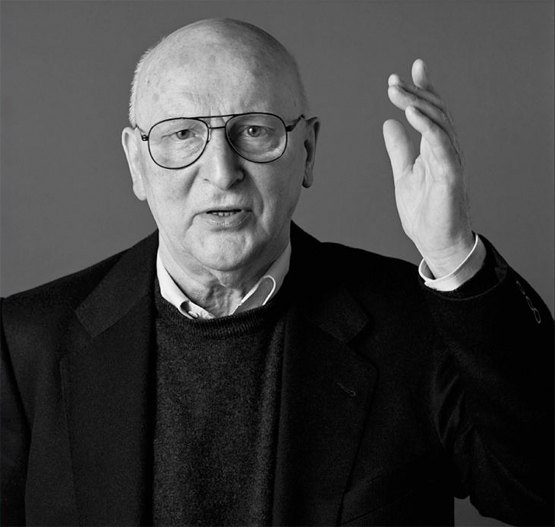 Who were your early heroes (and what do you think of them now, in retrospect)? Günter Gerhard Lange (shown above, photo © Marc Eckardt) was Berthold's (the typefoundry) artistic director. I went to one of his evening classes where he made me cut out lines of 60pt Akzidenz Grotesk and stick them down at an angle. Shocking! Later he encouraged me to design my first typeface.
What's your recurring dream (or nightmare?) Never getting another project. Stochastically unlikely, I know, but still scary.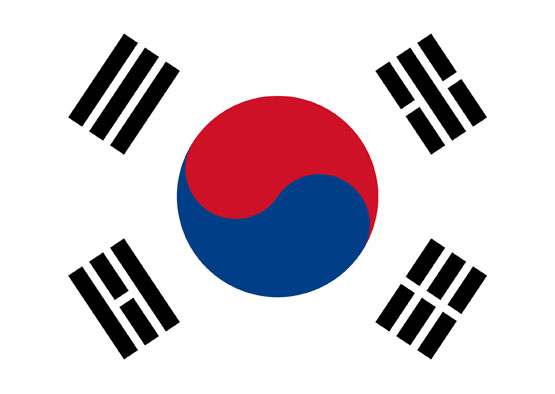 Describe the worst boss or client you've ever had. A certain Korean car company. After we found out that they took all our presentations (which had to be in PowerPoint) and reassembled them to their own liking, we realized why we never found out what they thought of our work. Turns out that our actual client never saw our work, just what someone in the middle made up from our presentations. I did enjoy writing the email telling them that we weren't going to work for them anymore. They have tried other designers since but nothing has changed. At least we know it wasn't us.
What's your worst Apple-z ('undo') moment? Not exactly an undo-moment, but deleting three months' worth of work once with no backup.
What do most people cite as your best/most well known piece of work? Probably my typefaces, like FF Meta or ITC Officina. And me starting MetaDesign in 1979 and building it into Germany's best design studio until I left in 2000.
What do YOU think is your best piece of work? Why? The wayfinding for Berlin Transport because it has been working for 20 years now and still looks cheerful as well as functional.
What font would you choose for your gravestone? You mean the letters on the biscuit tin with my ashes in? Rotis, my pet hate, would be a nice postmortal joke.
What wins, ideas or style? How could you even expect me to choose style?
People have different ways to stay enthused, excited and interested in what they do for a living? What's yours? Curiosity. I just like stuff.
When and where do you have your best ideas? When I am avoiding real work.
Seeing, smelling, touching, hearing, tasting. You have to give up two. Which ones? Smelling and tasting.
If you could travel back in time, just once, and give yourself a few words of advice, what would they be (and when would you say them?) Thinking twice before making important decisions. But how would I know which ones would turn out to be the important decisions?
Do you still draw or has the computer taken over? I still draw a lot. And I spend a lot of time at the computer. No contradiction there.
Randhurst Mall, USA. Photo: Doc Searls
What's the worst design crime you've seen (or committed?) Shopping malls and giant parking lots.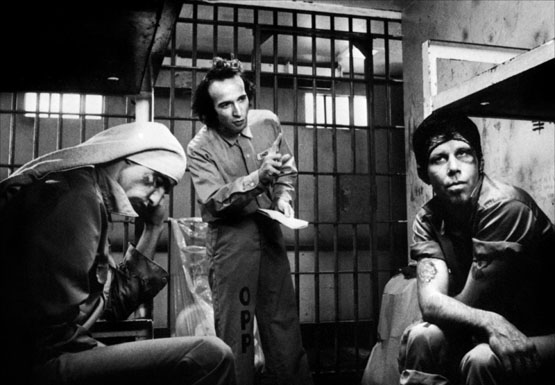 You can only watch one film, read one book, listen to one album and eat one type of biscuit. What would they be? Down by Law (Jim Jarmusch, with Roberto Benigni, John Lurie and Tom Waits, mostly for the music); Heinrich von Kleist: Gesammelte Werke (Collected Works, in German, of course); Nic Jones: Penguin Eggs; Lambertz Printen (weird German gingerbread from Aachen that we eat for christmas).
Let's say it all goes pear-shaped. What's your back-up plan? Write stories and print them in the little print shop I'm setting up.
Aachener Printen (gingerbread biscuit from Aachen, Germany)
Many thanks to Erik for taking part in Second Thoughts.
Follow johnson banks on twitter @johnsonbanks, on Facebook on Wikipedia or sign-up for our up-and-coming newsletter here