Floor to ceiling. And then some.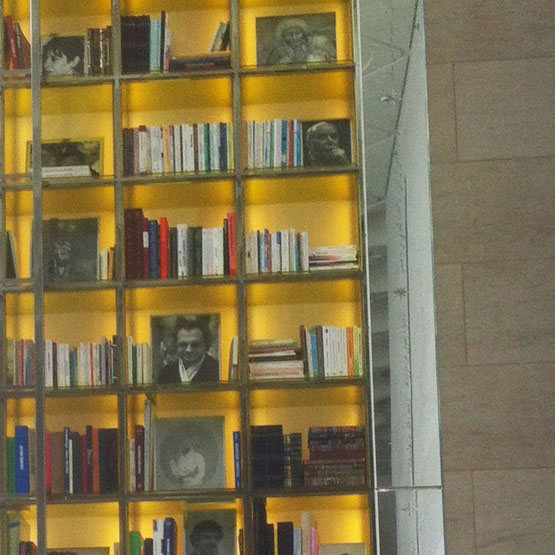 I've always had a thing about floor-to-ceiling bookshelves.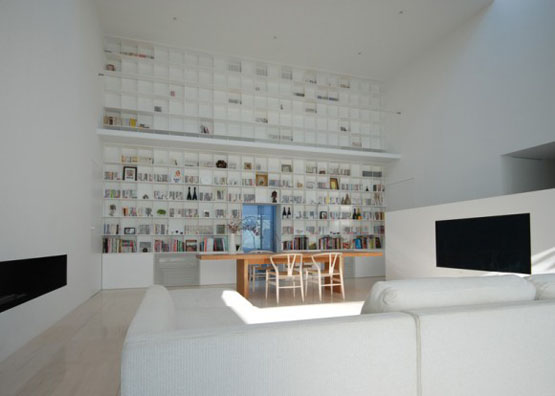 I saw this only recently on the great website Spoon and Tamago - 20 feet, floor to ceiling. Fantastic (and in need of more books).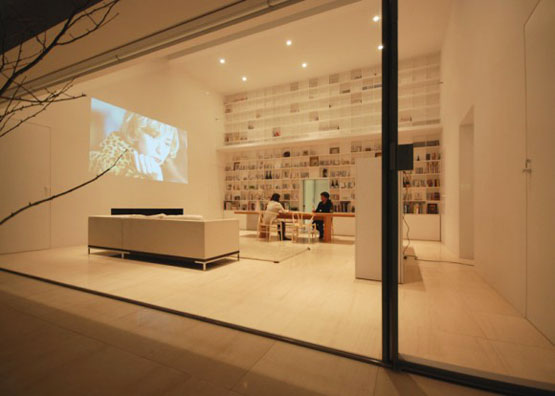 Even the more domestic stuff looks great, like this.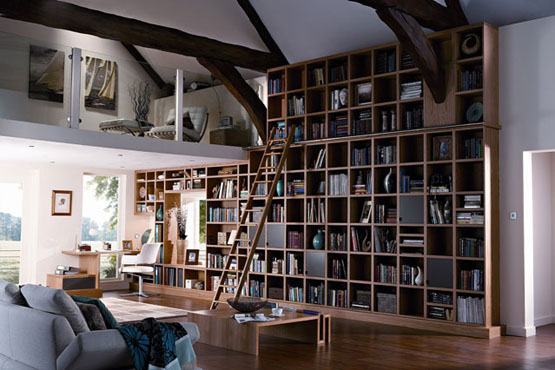 I even tried to build one myself recently, on a slightly smaller scale.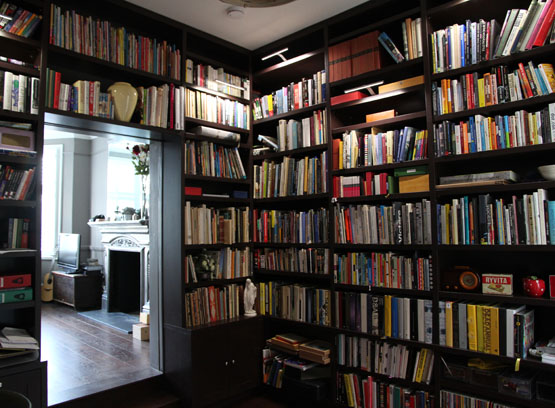 (Obviously when I say 'build' I didn't actually build it myself. And I definitely didn't do it on my own).
Anyway, all this library envy took a bit of a hit this week on a work trip to Qatar.
On the fifth floor of the already wonderful MIA (Museum of Islamic Art) there's a new restaurant featuring food from chef Alain Ducasse, with interior design by Philippe Starck.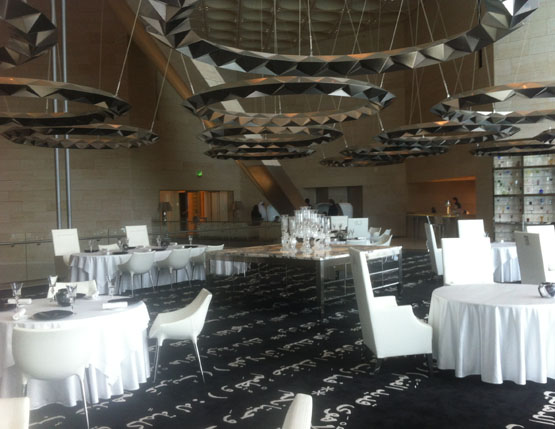 Everything looks fairly normal until you turn around and notice the bookshelves.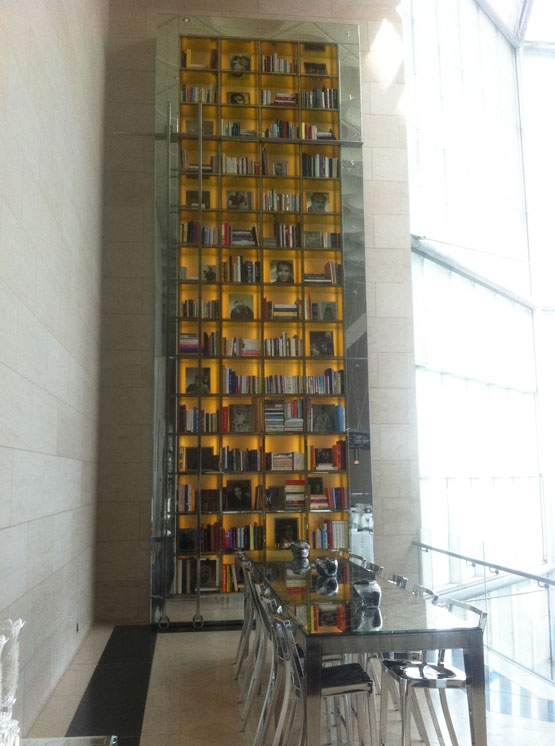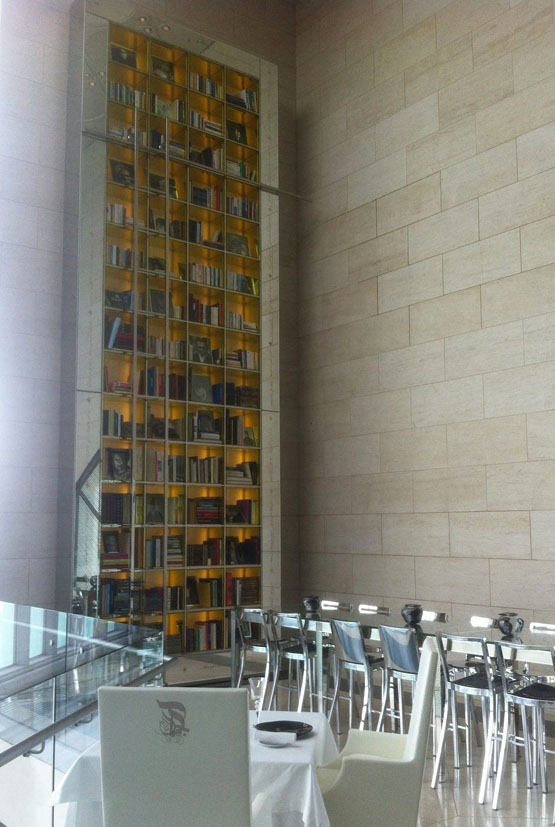 There's no photoshopping involved here. There really are two of them, either side of a massive window. And they look like they could be 10 metres tall (that's a guess).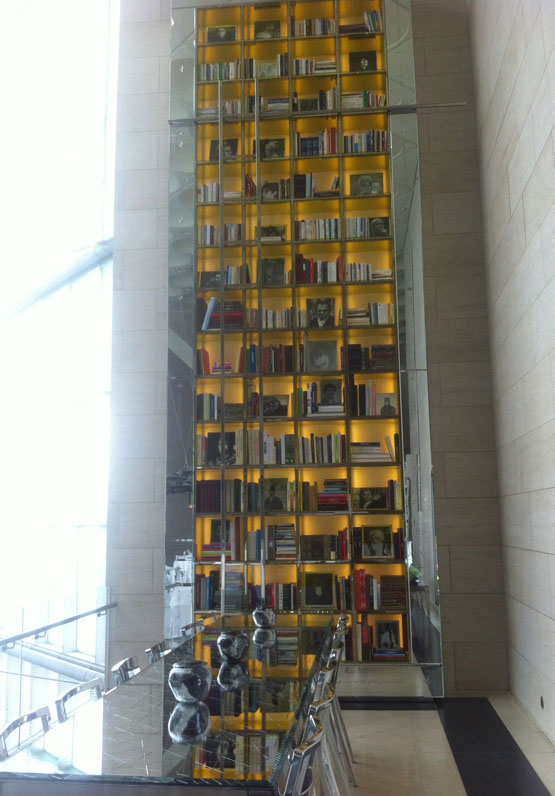 That's taking 'floor to ceiling' to a whole new level.
By Michael Johnson
Follow johnson banks on twitter @johnsonbanks, on Facebook, on Wikipedia or sign-up for our up-and-coming newsletter here