The one that got away: 20 Fenchurch Street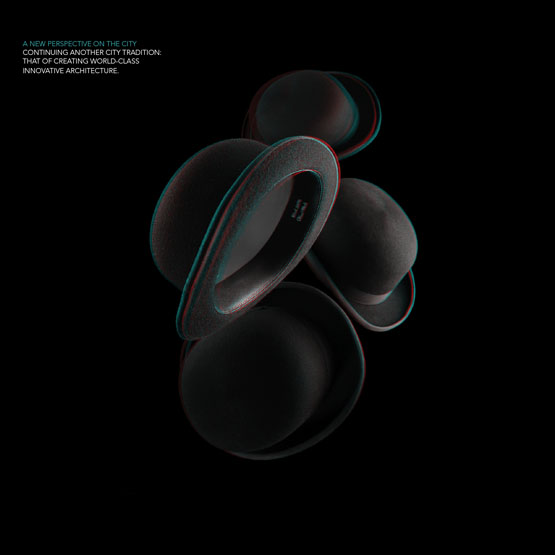 A week or so ago we started a new regular feature on the 'ones that got away'. We've asked a few people for some of their 'most painful' and here's the first contribution, from Hat-Trick Design, who were in the midst of producing a vast 3d hoarding for a client in Central London when the recession hit.
Hat-Trick's Jim Sutherland explains exactly what happened...
"We have been lucky enough to work with an extremely enlightened property client for over 10 years now. In 2008 we were asked to do a hoarding for a building in Fenchurch Street with an amazing garden roof terrace overlooking London.


We came up with the idea of a giant 3D hoarding. I remember presenting the client images from a kids' 3D dinosaur book as this was the best reference we could find.
We found the man who had invented a lot of 3D imaging techniques (he had done my Dinosaur book in 1979) and worked with him to brief two photographers who had never done 3d images before. John Ross, who shot in his studio, and Paul Grundy, who went up scaffolds and shot views over London with two cameras 50 yards apart. The plan was to have panoramas and still life objects floating in space.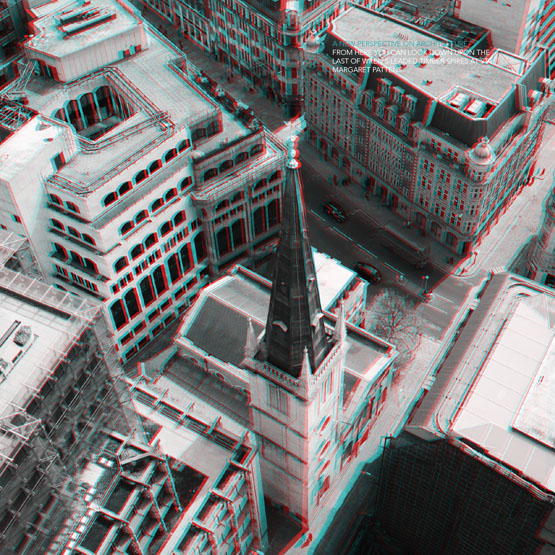 At the time, they would have been the largest 3D images ever produced, along a 1km hoarding, two metres high. The 3D glasses were going to be in small dispensers on the hoarding itself.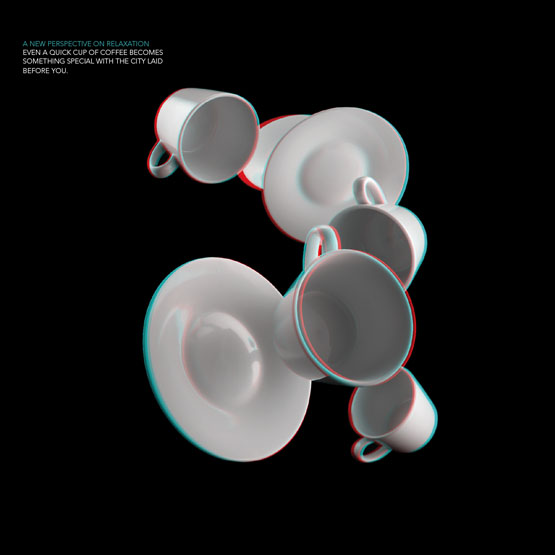 We had to then convince the City of London planners that this wouldn't cause epileptic fits or be a traffic hazard. We had to test full size panels to make sure 3d worked on this printed scale. Their decision to approve it took 8 weeks. The delay in getting planning meant that just as we were about to go to print, the recession had begun and the hoarding project was put on hold, never to reappear.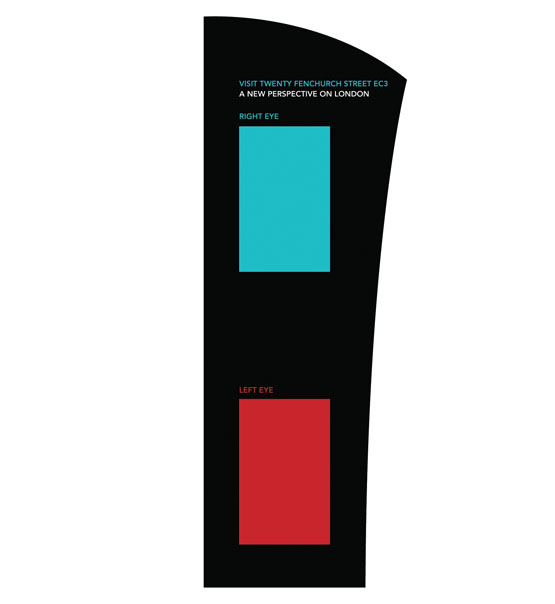 We have the test panels in the studio and boxes and boxes of glasses (these had a long lead time and so were already printed)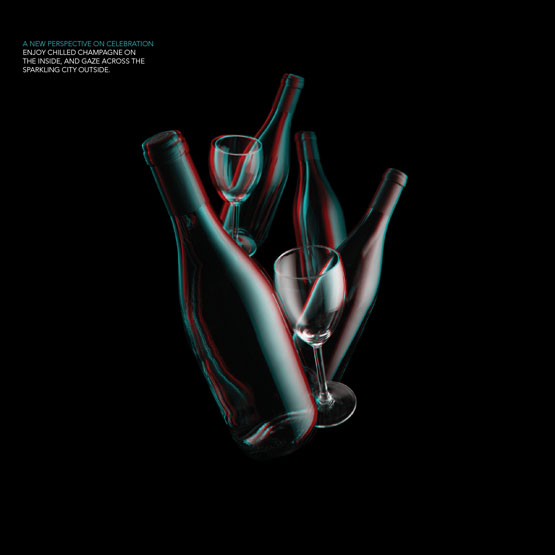 You need to find some red/blue glasses to appreciate the images fully. They looked wonderful full scale, and it makes me rather sad every time I look at them".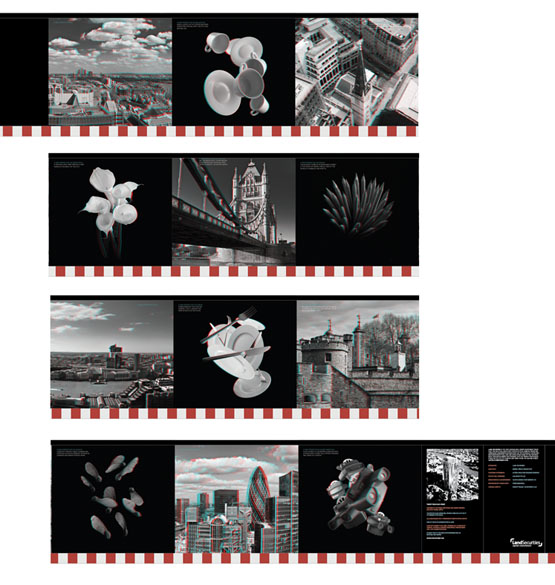 See more things (that got through) on the Hat-Trick site here. Thanks for Jim and his team for digging out pictures.
The first in this series is here, and there'll be more 'ones that got away' soon...
Follow johnson banks on twitter @johnsonbanks, on Facebook and sign-up for our up-and-coming newsletter here