The Public Domain Review: decayed daguerreotypes
Portrait of unidentified woman [between 1844 and 1860], by Mathew Brady's studio
We've just started a project on the opening up of data into the public domain. Sounds kind of geeky, but as an example of what that means, take a look (if you haven't been before) at The Public Domain Review.
This is a not-for-profit project dedicated to showcasing the most interesting and unusual out-of-copyright works available online. It's a quite amazing collection of stuff. If you haven't seen it before, best to set aside the rest of the day...
Portrait of James J. Mapes
We were particularly struck by this collection of decayed daguerreotypes: portraits made 'by the model posing (often with head fixed in place with a clamp to keep it still the few minutes required) before an exposed light-sensitive silvered copper plate, which was then developed by mercury fumes and fixed with salts. This fixing however was far from permanent – like the people they captured the images too were subject to change and decay'.
A sort of bizarre mixture of those pop-art/sixties 'cancellation' photographs and some Rauschenberg collages. Great stuff.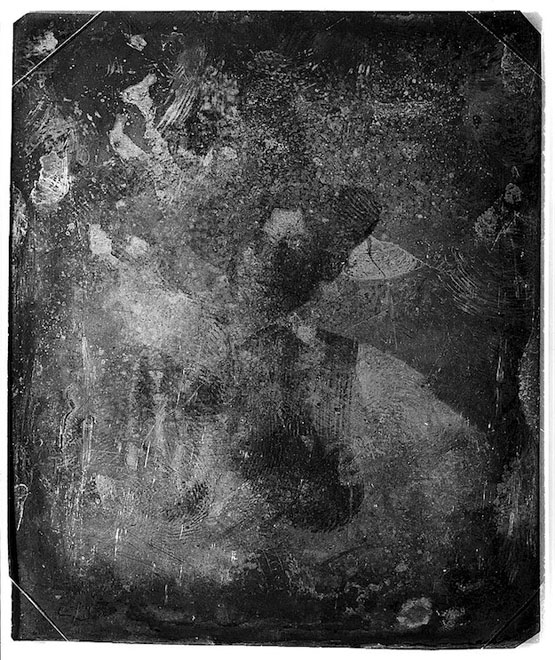 Portrait of unidentified man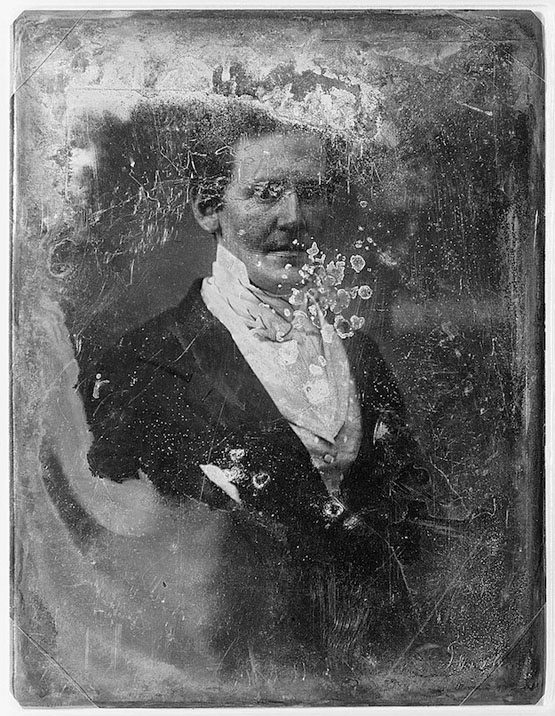 Portrait of unidentified man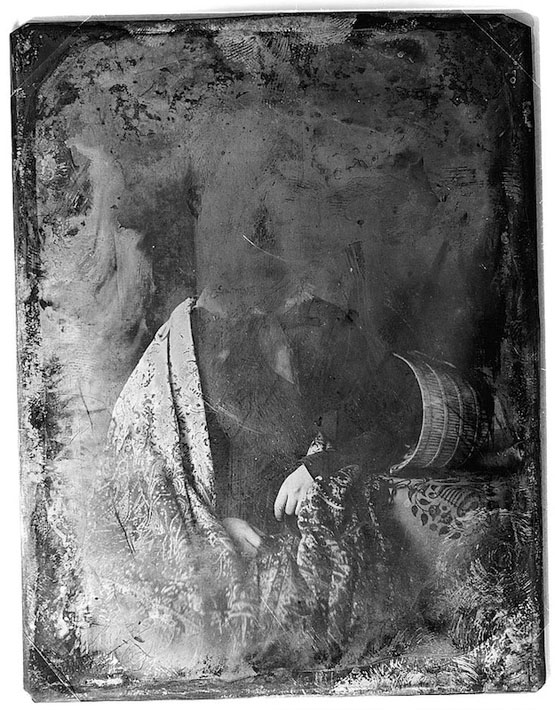 Portrait of unidentified woman in theatrical costume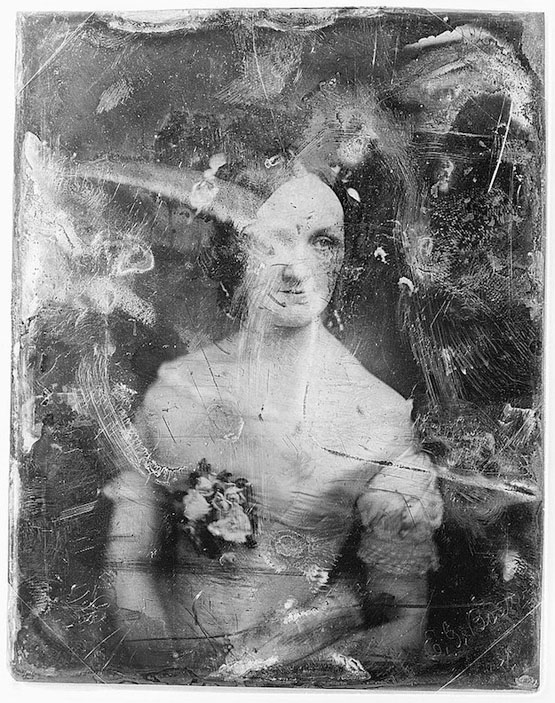 Portrait of Emma Gillingham Bostwick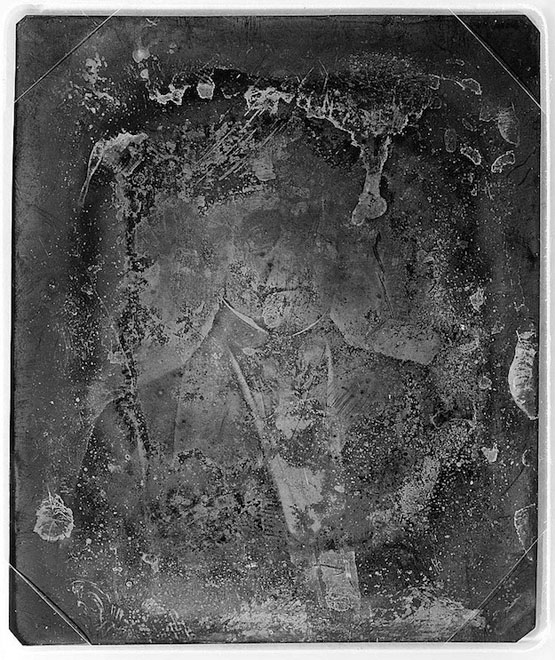 Portrait of William C. Bouck
The daguerreotypes here are from the studio of Matthew Brady, one of the most celebrated 19th century American photographers.
Follow johnson banks on twitter @johnsonbanks, on Facebook on Wikipedia or sign-up for our newsletter here