Tony Brook: Second Thoughts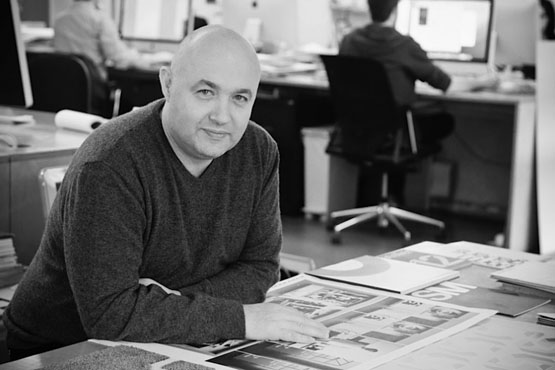 Tony Brook by the Dutch Telegraaf
This is number 12 in our Second Thoughts series, following on from our interviews with Andy Altmann, Simon Waterfall, Nicolas Roope, Michael Bierut, Dick Powell, Rosie Arnold, Michael Wolff, Mike Dempsey, Bruce Duckworth, Erik Spiekermann and Tina Roth Eisenberg. In case you missed why we're doing this, the same series of questions are asked to well-known design and creative people. This week, Tony Brook.
Tony Brook co-founded London-based design studio Spin with Patricia Finegan in 1992. Born in Halifax, West Yorkshire Tony studied at Percival Whitley College of Further Education and then at Somerset College of Arts and Technology in Taunton. Spin has received national and international recognition winning awards in print, television and cinema graphics, digital design, poster design and typography. In 2009 Tony set up Unit Editions, a publishing company with the designer and author Adrian Shaughnessy. He lectures nationally and internationally and was guest curator of 'Wim Crouwel - A graphic odyssey' at the Design Museum in London in 2011 (shown below).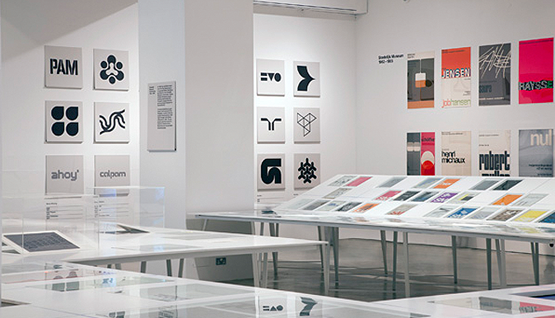 How old were you when you first suspected you could become a designer? At the age of 15, my mother suggested a career in 'Commercial Art' might be a viable one (as opposed the starving artist route I may having been heading towards).
Did you see or experience something early in your life that was a significant influence? I collected stamps. That was the first time I became aware of design as such.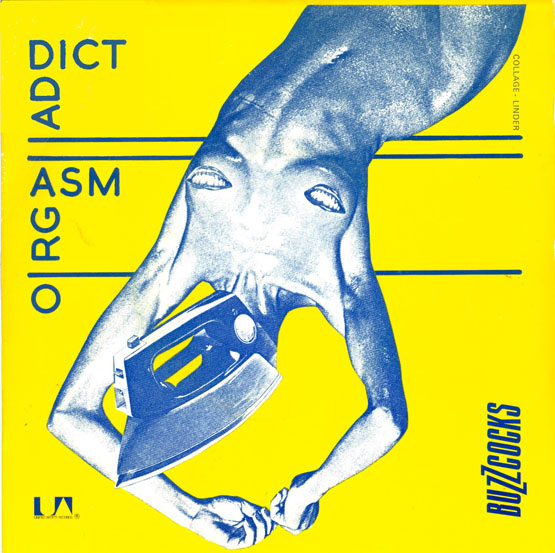 Buzzcocks sleeve by Malcolm Garrett/Linder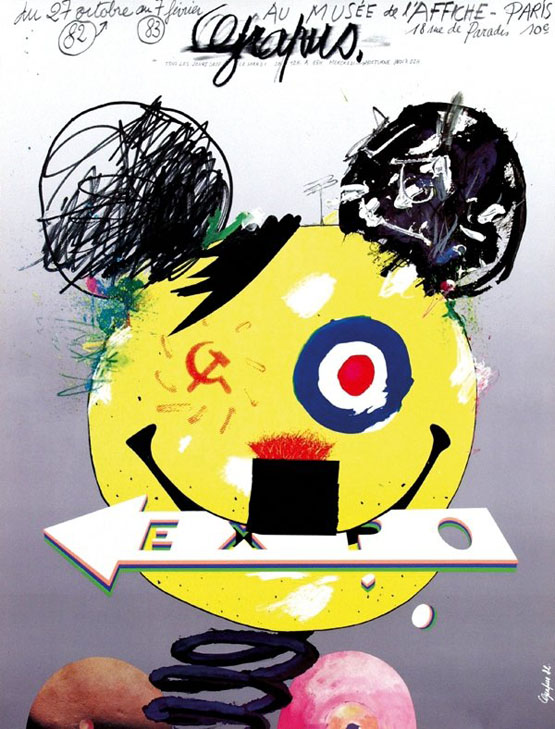 Poster by Grapus
Who were your early heroes (and what do you think of them now, in retrospect)? In no particular order David Gentleman, Peter Saville, Malcolm Garrett, Barney Bubbles, Grapus, Gert Dunbar, Andy Warhol - they all still cut it.
What's your recurring dream (or nightmare?) Being back at college and the tutor doesn't get why my solution is great. It drives me insane.
Describe the worst boss or client you've ever had. I had a client that would throw visuals over my head, they were mounted on foam board and, with a dismissive flick of the wrist, would sketch out a pleasing arc as they made their way to the back of his office.
What's your worst Apple-z ('undo') moment? I went to Shanghai for a lecture, warm applause, press the button. Techno meltdown. Silence. A very long silence.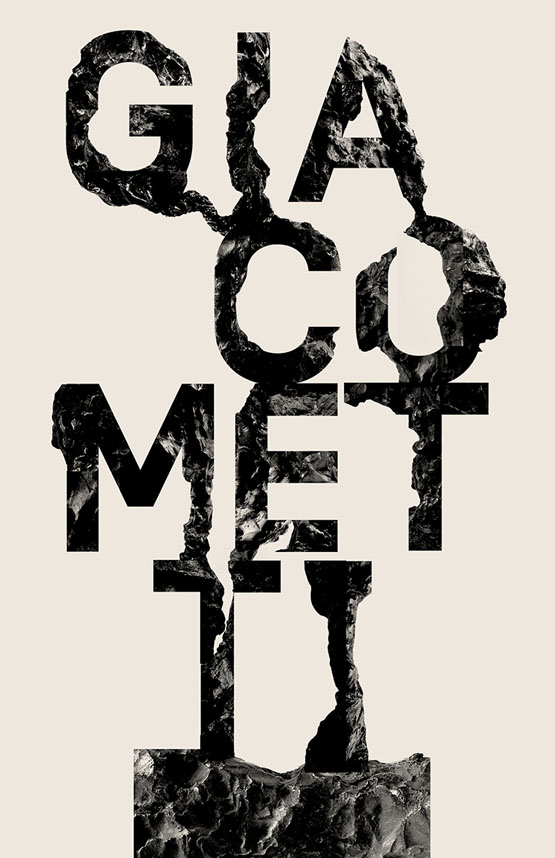 Giacometti poster by Spin
What do most people cite as your best/most well known piece of work? I haven't the foggiest idea.
What do YOU think is your best piece of work? Why? At the risk of making me and you throw up, whatever is coming next. I find it difficult to look backwards, it might be about time I did.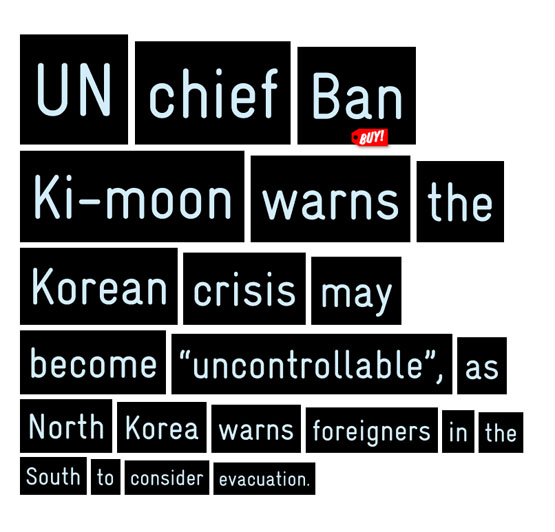 What font would you choose for your gravestone? Gravur (see what I did there)
What wins, ideas or style? Content, it tends to influence both.
People have different ways to stay enthused, excited and interested in what they do for a living? What's yours? I think about the alternative!
The only nice thing it said on my last college report was 'Tony is very enthusiastic'. I still am. It's never been a problem. Yet.
When and where do you have your best ideas? When I'm distracted, I have to fully engage and then disengage.
Seeing, smelling, touching, hearing, tasting. You have to give up two. Which ones? Seeing and hearing.
If you could travel back in time, just once, and give yourself a few words of advice, what would they be (and when would you say them?) Everyone else is wrong and you are right.
Do you still draw or has the computer taken over? I still draw initially - it's quicker. After that I love computers even though I'm not the most gifted technologically.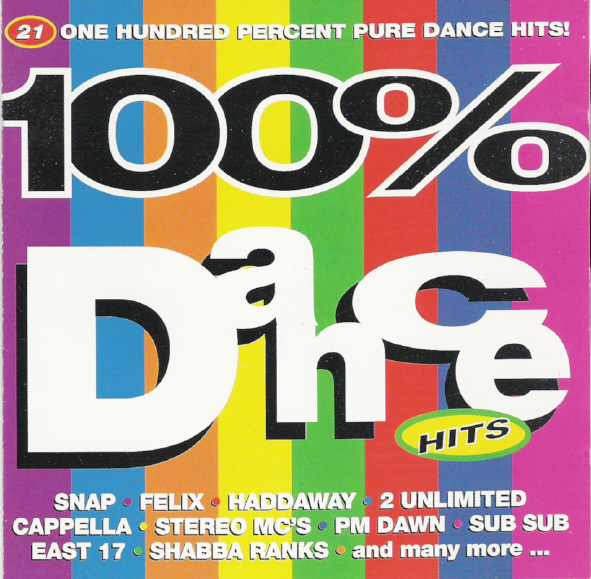 What's the worst design crime you've seen (or committed?) 100% Dance on Telstar. Thank you.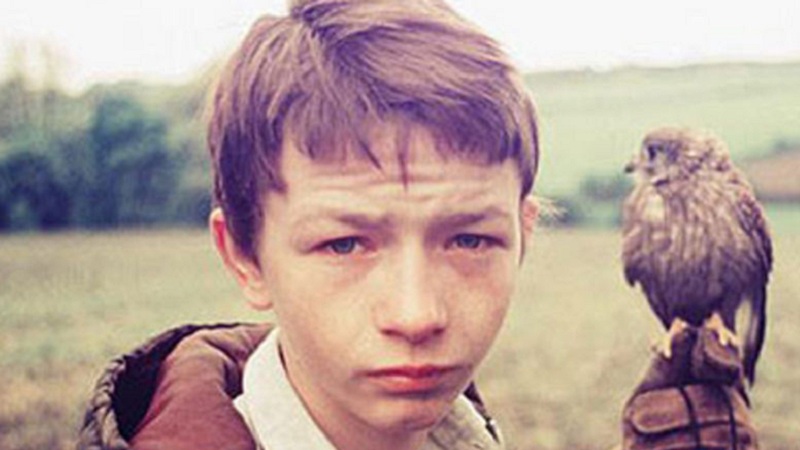 You can only watch one film, read one book, listen to one album and eat one type of biscuit. What would they be?
Movie: Kes.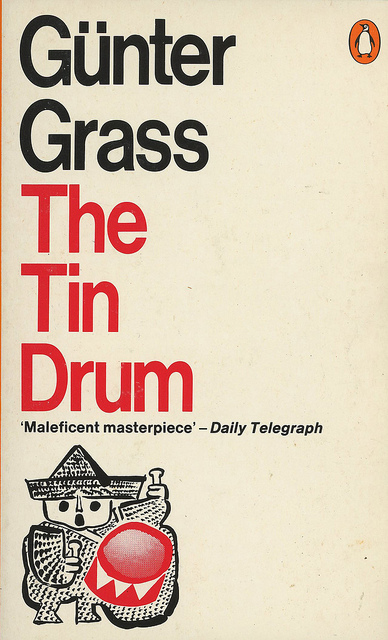 Book: Tin Drum by Gunter Grass. Album: Blonde on Blonde by Bob Dylan. Biscuit: Chocolate Digestive.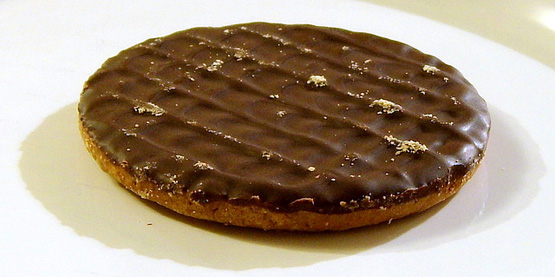 Photo: James Bowe
Let's say it all goes pear-shaped. What's your back-up plan? Beach bum on Bondi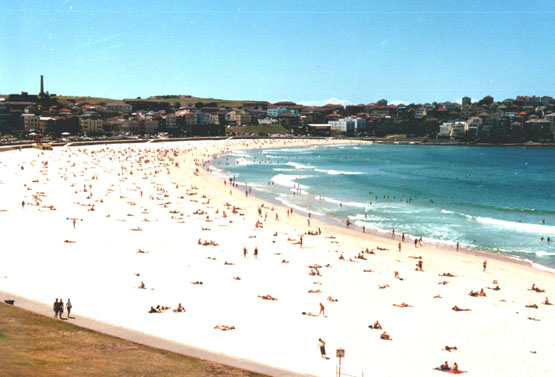 Our thanks to Tony for taking part in Second Thoughts
Follow johnson banks on twitter @johnsonbanks, on Facebook on Wikipedia or sign-up for our newsletter here